For five decades, Preferred Hotels & Resorts has curated the very best independent hotel experiences for discerning travellers. Their portfolio of more than 700 distinctive hotels, resorts, and residences spanning 85 countries connects travellers to new destinations and extraordinary experiences in a world that is more accessible than ever before, and the best is yet to come.
The brand truly believes in travel; in the way it enriches, educates, and inspires. The way it changes us for the better and provides moments that are personal and priceless. The way it provides endless opportunities for us to discover something new about the world – and about ourselves.
To celebrate with you, they have created a special Golden Anniversary offer. We're excited to discover two more special hotels and their offers below.
---
LE RICHEMOND, GENEVA, SWITZERLAND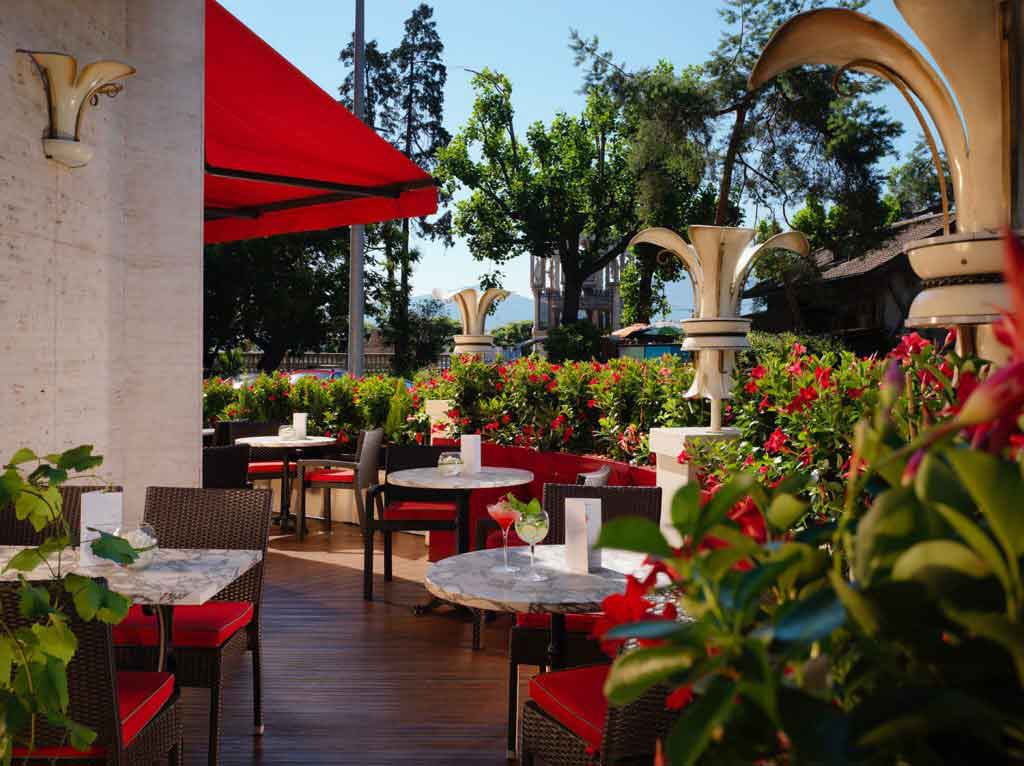 Go for gold: Enjoy Le Jardin restaurant with a 50 Swiss Francs off the final bill, plus the best available rate.
Le Richemond is a legendary jewel on the southern banks of Lake Geneva with stunning views of the Alps and Jet d'Eau. This esteemed hotel has welcomed guests for more than 140 years with luxurious accommodations, exquisite cuisine, elegant décor, and spectacular alpine scenery. This lakeside escape is close to Geneva attractions and features an exclusive Spa by Sisley and a state-of-the-art fitness studio.
 5 OutThere tips to maximise your stay
1. Enjoy the quiet lakeside location, perfect for taking in the beauty of the Swiss landscape; it is also within walking distance to Geneva's famed shopping, old town, business centers, nightlife, and attractions such as Le Jet d'Eau, The Flower Clock, boat cruises, and the Rue du Rhône shopping district. Ask the hotel's expert concierge team for their hot tips.
2. OutThere travellers will just love the exclusive Spa by Sisley with sauna, Turkish bath and a 24/7 fitness studio with coach on request.
3. Try the hotel's Le Jardin restaurant, offering fresh French cuisine featuring local products. It is listed in the prestigious Gault & Millau guide.
4. Music festival lovers? Don't miss the paleo festival just nearby Geneva in July.
5. Revel in the hotel's rich history and architectural opulence. It was established in 1875 by Adolphe-Rodolphe Armleder and this seven-story hotel has welcomed many distinguished guests through the years. The hotel team will gladly regale you with stories of who has walked its hallowed halls.
---
IBEROSTAR GRAND HOTEL PORTALS NOUS, PALMA DE MALLORCA, SPAIN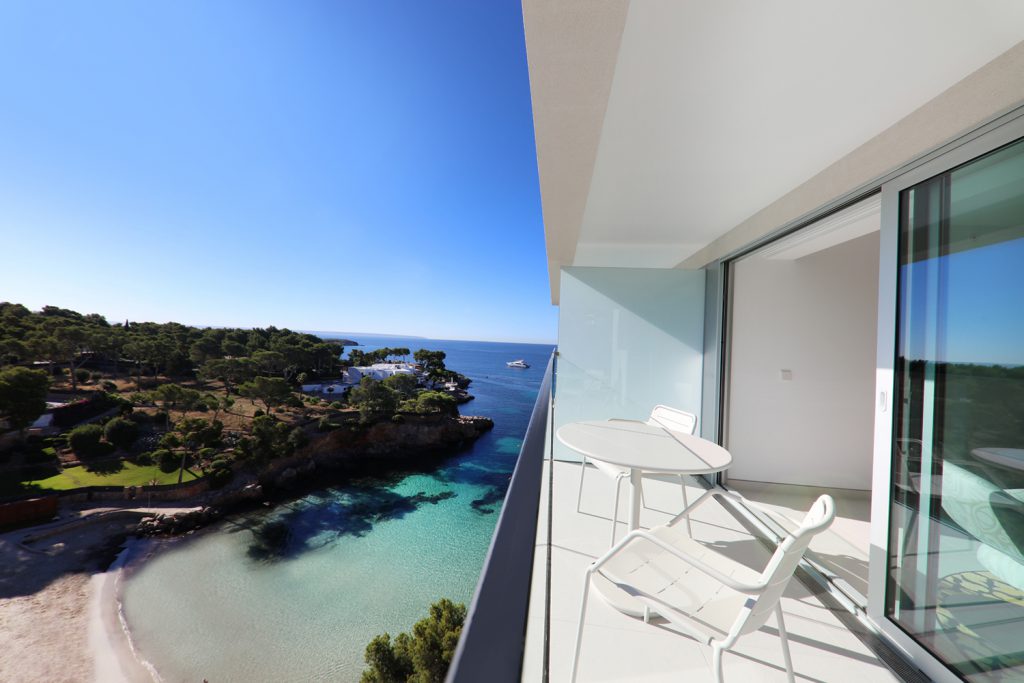 Go for gold: An invigorating 50-minute yoga class, plus the best available rate
Get ready to relax and reboot in this trendy and tranquil escape in the middle of the Mediterranean, surrounded by water so clear you can see your feet and landscape so lush you'll want to sleep outside. Iberostar Grand Hotel Portals Nous sits on the west coast of Mallorca in the middle of the beautiful Balearic Sea and promises a dreamy getaway you'll be bragging about for years to come. This adult-only paradise is privately tucked away behind gardens and hills but also boasts some neighbours worth visiting like a renowned picturesque golf course. Steps from your room you'll run into sparkling waters with access to the exclusive beach and beyond that an onsite spa, fitness center, and pool await.
 5 OutThere tips to maximise your stay
1. Just a stone's throw away is the yacht-lined Puerto Marina – a must visit – home to cafes, shops, and Ferraris galore.
2. Design fans will enjoy the interiors by Marcel Wanders, its luxurious setting uses transparencies, whites and reflective surfaces to create a flow of openness. Emphasising craft and tactile design, the Mallorquin style is reinforced, inspiring guests with the scenery of Spain.
3. Spend the day basking in the sun at intimate Portals Nous Beach — complete with turquoise waters & silky sand.
4. Take a hike to the local, 14th century castle, we recommend checking it out at sunset for some stunning views.
5. Enjoy the island's stunning sites. The hotel concierge offers trips by private car or yacht.
---
Enjoy 50 magical years with www.PreferredHotels.com and find out what and where else is on offer.