For 50 years, Preferred Hotels & Resorts has curated the very best independent hotel experiences for discerning travellers. Their portfolio of more than 700 distinctive hotels, resorts, and residences spanning 85 countries connects travellers to new destinations and extraordinary experiences in a world that is more accessible than ever before, and the best is yet to come.
To celebrate 50 golden years with us all, Preferred Hotels & Resorts and its collection of hotels have created special Golden Anniversary offers for fans like us. And 50 is the theme this year, as each participating property will either provide a special 50-minute activity or a £50 credit towards your stay. We have already highlighted a couple of hotels involved here, but here are two more to get you as excited as we are.
---
MONTALEMBERT, PARIS FRANCE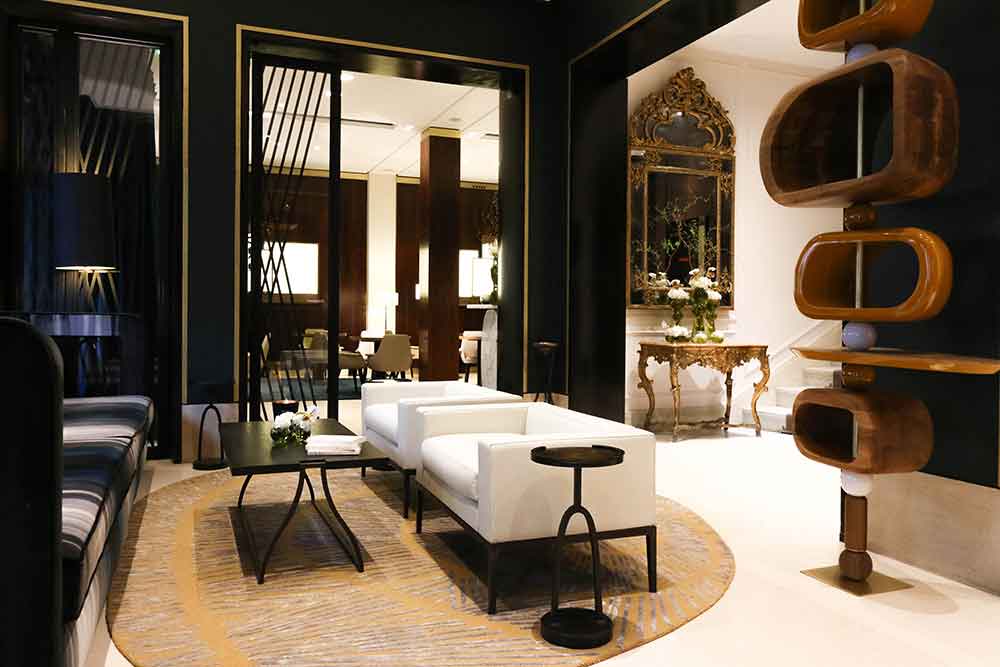 Go for gold: Enjoy drinks on the house with a €50 voucher at the restaurant or at the bar, plus the best available rate.
Montalembert is one of the premier choices for a luxury Paris boutique hotel on the vibrant Rive Gauche, or "Left Bank." Intimate and elegant, this five-star hotel in the historic Saint-Germain-des-Prés district is near the Musée d'Orsay with its world-class Impressionist collection, and a short walk across the Seine from the iconic Musée du Louvre. In its artistic quarter of Paris, Montalembert is near many modern galleries and famous cafés, including Les Deux Magots.
 5 OutThere tips to maximise your stay
1. Dine on innovative and seasonal cuisine in the hotel's elegant restaurant, or on its peaceful terrace.
2. Delve into the hotel's history, opened in 1926 this was the first ever 'boutique hotel' in Paris.
3. For the ultimate in pampering, treat yourself to an in-room massage.
4. Spend the evening in the hotel's cosy and romantic lounge, perfect for those who are looking for that perfect home away from home.
5. While you might be tempted to stay in, go out and explore this chic part of the city. Visit the famous Les Deux Magots Café, or spend an afternoon wandering the city's winding streets.
---
IL CASTELFALFI, TUSCANY, ITALY
Go for gold: A relaxing 50-minute massage per room, per stay (and of course, the best available rate).
The green and gold vineyards, picturesque valleys, and abundant activities surrounding Il Castelfalfi quickly captured our hearts. This Tuscan paradise with swoon-worthy and grandiose guestrooms were enough to completely win us over. Between the natural stone accents, hardwood floors, and instantly soothing color palettes, it's safe to say Il Castelfalfi's architects really nailed it.
5 OutThere tips to maximise your stay
1. Get creative and try your hand at painting and sculpture classes or go for an adventure on horseback.
2. End your day with a visit to the onsite restaurant to experience the most delicious in Mediterranean gastronomy.
3. For one night at least, take advantage of the alfresco dining option to really take in the view of the surrounding countryside.
4. OutThere golf fans can play the area's largest golf course. The Mountain or Lake Course offer varying levels of difficulty but the same breathtaking views of surrounding landscapes, castles, and farm buildings. Just remember to try to keep your eye on the ball.
5. Grab your bicycle or Vespa and hop on a guided tour through the nearby cities of Florence and Pisa where you'll enjoy scenic routes over rolling hills and cypress-tree-lined roads.
---
For more golden inspiration, visit www.PreferredHotels.com