Thirty-two years ago, I met a great man: Carlos Jáuregui, then the President of the newly created Comunidad Homosexual Argentina (CHA). We became friends and between us worked with other members of the organisation, made up of several different groups of activists, to champion the rights of our community. We did it all with so much energy and creativity.
OutThere was saddened to hear about the untimely passing of Cesar Ciglutti. Our thoughts are with his family, friends and the LGBT+ community in Buenos Aires and beyond, the many lives that Cesar had touched in his work campaigning for LGBT+ rights in Argentina.

It was a time reeling from the past military dictatorship and people were still trying to piece together the remnants of democracy. But we pulled together and I drafted the first press release of the CHA and what it stood for and sent it out.
It was an Autumn day in 1984, when we all came together at the Contramano Discoteque in Buenos Aires under the banner of the CHA. There were around a hundred and fifty of us, a great start – and for the first eight years, we fought for the rights of the community as a guerilla organisation, because the Supreme Court of Justice refused to recognise us as a lobbying group. But in 1992, that changed and it was the first legal milestone for the CHA and the rights of the LGBTQI community here. For the last 30 years, which really is a short time, we've completed what I would consider seven major achievements for the community. In 1992, we initiated the first LGBTQI pride march from Plaza de Mayo to the Congress – which was crucial because it took us from being a closed organisation known in Human Rights circles to being public. 300 people took to the streets back CÉSAR CIGLIUTTI ACTIVIST then. Today, over 100,000 people make Buenos Aires Pride happen each year.
After just four years of marching, the city of Buenos Aires passed the Sexual Orientation Discrimination Act, once and for all recognising that gay and lesbian people were not second-class citizens. In 2002, they also passed the Civil Union Act, the first time that the opportunity for equal marriage appeared on the agenda in any Latin American or Caribbean nation. To inaugurate this historic moment, I 'married' my partner Marcelo Suntheim.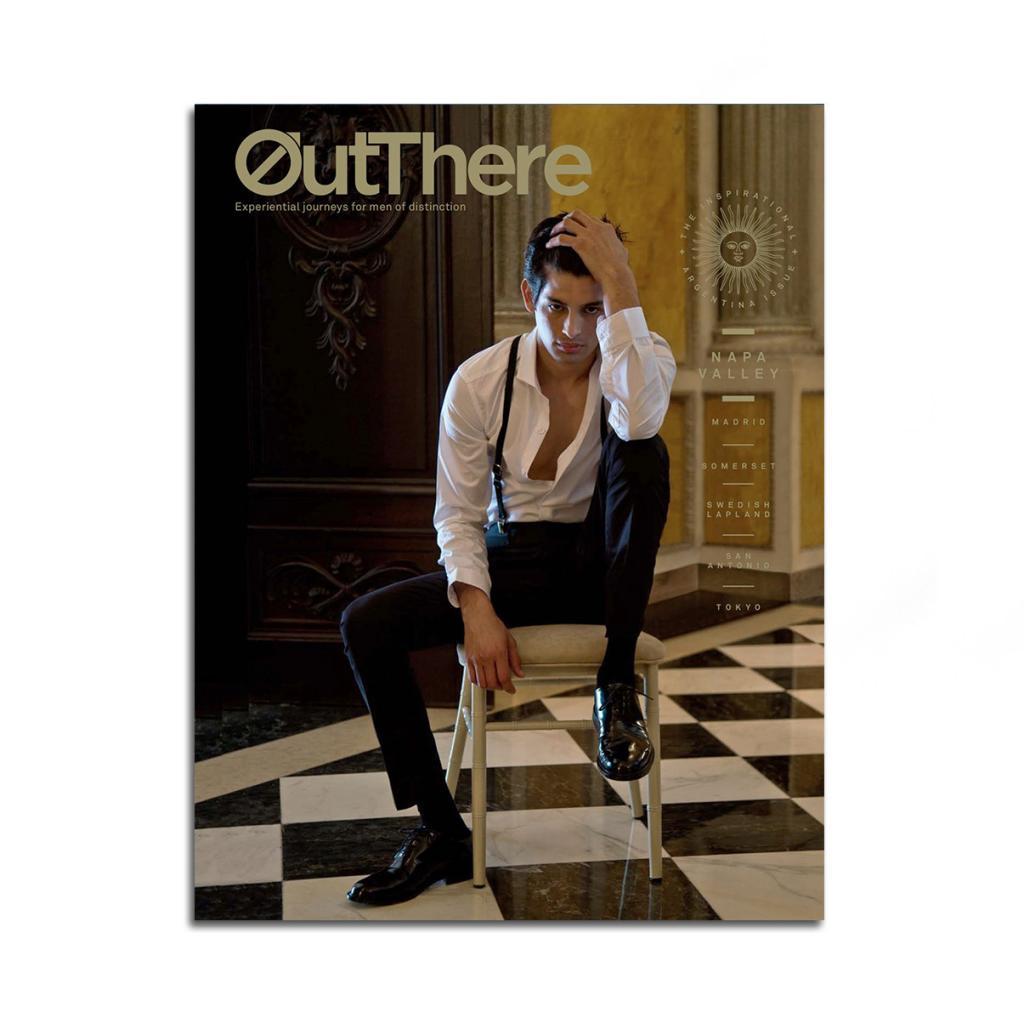 The fight went on, as there were still issues in legal protection. We pushed hard for the recognition of same-gender spouses when it came to pensions. In 2008, the government finally agreed to recognise gay widowers and widows.
Not ever forgetting our trans* brothers and sisters, we got a Gender Identity Bill passed, allowing individuals to register themselves as their identified gender without the need for any medical intervention. This happened in 2012 and the following year, the first person, Lulu, aged six, received their ID with their new gender identity – a global milestone.
Just last year, the Ministry of Health finally introduced new requirements that cannot discriminate against LGBTQI people if they wish to donate blood. While we have come a long way, there is still a lot to do legislatively and socially. Each year, we produce a report on LGBTQI hate crimes, documenting violence and killings that still happen here, which never cease to shock me. And we mustn't forget the C-word – the Church. We remain on alert.
It is really Argentines that make me proud to be Argentine. The country has decided to make a significant societal change in the way they treat LGBTQI people. Today in Lobos, where Marcelo and I live, we can walk in the street as husband and husband and be relaxed in knowing that people will not bother us for who we are, or better still, look up to us and respect us for our fight.
César is the President of the Comunidad Homosexual Argentina (CHA), the first LGBTQ-rights organisation in the country, fighting for LGBTQI equality since 1984.
www.cha.org.ar