PROUD Experiences, the international travel trade show attended by LGBTQ+ travel advisors (and/or travel designers from across the globe who look after a primarily LGBTQ+ clientele). There, they meet PROUD Experiences' delegates, the luxurious properties and experiences worldwide who are passionate about and committed to enhancing the stays and safeguarding the wellbeing of their LGBTQ+ guests. Together, this network of LGBTQ+ travel experts and allies exchange knowledge and create significant and inclusive value for us OutThere travellers – as they work to improve the guest experience and deliver new, tailored products with us in mind.
In this special series of stories, we speak to a number of PROUD Experiences delegates to explore just what they're doing to upgrade the OutThere travel experience. From luxury beach escapes; to experiential train journeys; to fabulous hotels in the world's buzzing metropolises; we take a deep dive into the work of a selection of these travel brands and explore their journeys in diversity and inclusion … and just what makes them so PROUD.
---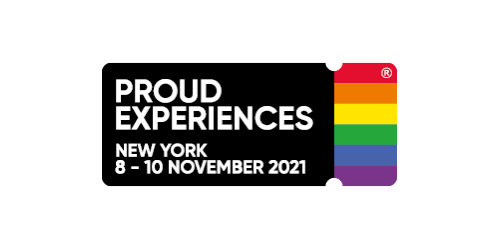 This article is in partnership with PROUD Experiences. PROUD Experiences is back this year, bigger and better than ever before. It'll take place once again in New York City, this November.
---