Patrick Duffy checks another continent off his bucket list as he fulfills his childhood dream of visiting South Africa.
It has been my fantasy since I was a little boy to see every continent in the world. By the age of twenty-one, I had traversed four of them, which for me was a great feat, but Africa in particular had always been on my radar as the big one. In my naive Minnesotan mind, Africa concocted images of desolation, dry deserts and vast open spaces with nothing but Joshua Trees, and many wild animals. After a recent trip to this beautiful country with my partner, I found that I was only partly correct in my assumptions, and returned to my own urban 'bush' desperately wanting to go back.
I have the dumb luck of being partnered to an athlete who has a knack for traveling to exotic destinations for the 'thrill' of competing in Iron Man races – the mother of all triathlons. Don't get me wrong, I couldn't be happier traveling to support my honey, so when he asked, "Do you want to go to Africa?", I lunged at the opportunity…
Port Elizabeth
Arriving in Port Elizabeth marked the start of my African odyssey and the countdown to the race itself. Having left New York with joint wanderlust, I saw my partner, Chris's original enthusiasm melt away in the heat as the realization of what he was there to do set in. I tried my best to support him and be a good Iron Man roadie, but was somewhat distracted by where I was.
Port Elizabeth is one of South Africa's largest cities, stretching for miles along the Algoa Bay. Made up of the port itself and a collection of townships, many say that this is the 'real' South Africa. You can tell that it would have been an impressive place in its Victorian heyday, by the range of opulent, historical buildings – but today there's somewhat of a decaying grandeur to it all, where modernity and industrialization have clearly taken their toll, making it more of a working city than the seaside resort it once was for rich, white South African families.
Elizabeth Donkin was the wife of the first British governor to come here, but interestingly she has no direct ties to the place that took her name – she died two years before he even arrived in the country. Clearly, the heartbroken man left England behind for a new life. My heart melted to see the inscription on her memorial at the top of Donkin Hill that overlooks the city, "to the most perfect person who ever lived".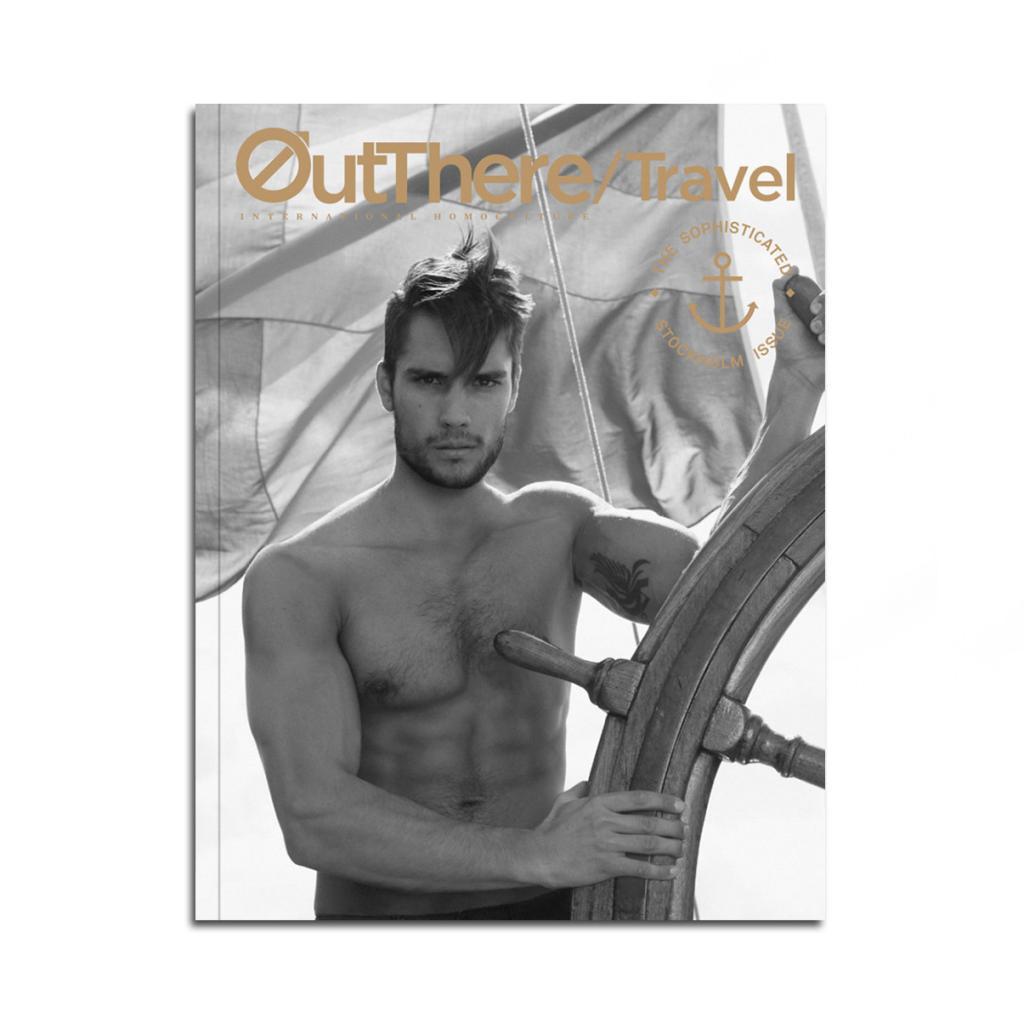 But what an exhilarating experience this is, traveling thousands of miles across to the world to come to paradise, to be part of a community of people who are determined to accomplish something so challenging. As I looked around I saw people twice my age and was moved by the amount of love there was for the sport and each other. I learnt a Xhosa word whilst in town, "Ubuntu" – meaning "humanity to others", one of the founding principles of modern-day South Africa. I guess Port Elizabeth harnesses that spirit and shares it with all that come here.
My partner collected his paperwork and electronic tag to monitor his progress along the course. Suddenly it all became real. He is actually going to jump in the ocean on the southern tip of Africa, swim 3 miles, bike 112 miles and run a full marathon in one day. No wonder he was so focused.
The morning came sooner than anticipated. It was an absolutely perfect day, simply stunning. Walking Chris to the starting line, the sky turned from a deep dark blue to crimson, to light cobalt as we approached the holding pen where thousands of other racers were already waiting.
We planned where I should spectate. Then, with a kiss good luck, I ran out to the end of the pier that stretched out into the azure sea, bagging the best viewing spot, not just of the beachfront, but of the contenders as they flood into the ocean like minnows in streams. The view was breathtaking; the sun emerged from the horizon like a giant cherry in the sky. Bang, a cloud of smoke and thousands jumped into the water. All you could see from the pier were flailing arms and legs kicking, people swam what seemed like miles out into the ocean. It was about an hour before they made the first loop around the giant red buoys, and I hurried down to the beach to catch them coming out of the water only to be enveloped in a celebration led by traditional African musicians, drumming and dancing. It was a magical atmosphere as the racers ran out of the water heaving from an intense swim and charging up the beach rhythmically to the drums, not collapsing onto the hot sand like a beach-bum, but heading on to change for the 112-mile bicycle ride.
"What an exhilarating experience this is, travelling thousands of miles across the world to come to paradise, to be part of a community of people who are determined to accomplish something so challenging."
I joined in the cheers of support for the cyclists. Everyone was out that morning, not just the friends, family and trainers of the participants, but locals from all walks of life, cheering the racers on like they're their best friends. It seems that social class, race or sexual orientation doesn't matter in this situation – it's all about respect for the racers. "Ubuntu" in practice.
Running came next, the sun was high and hot. I sat by the side of the road and waited until I saw him running up the hill, I rushed to his side and ran along, singing a song to keep his spirits up. I laugh now thinking about it, but it seemed right at the time.
I made my way to the finish to see him cross the line. It was an emotional finish – burnt by the sun, tears in his eyes, he crumbled to the ground. However, the sense of accomplishment and pride was incredible and inspiring for everyone, he was beaming like his own little ray of South African sunshine.
After the race, he revealed to me that the shoes he got specially fitted back in NYC were problematic. He hadn't broken them in enough, which caused him severe pain. When he removed them, his feet were covered in blisters, rubbed raw and bleeding. When I saw this, I paused and was awestruck by the personification of a man via his dedication to something he loves. This is Chris, my Chris, my inspiration, my partner, my Iron man and my "most perfect person who ever lived". But besides all that, the setting, the atmosphere and the people of this city were something to marvel. What Port Elizabeth may lack in fame, it certainly made up for in spirit.