It's no secret that many OutThere travellers have a love affair with Sitges. So, it's going to be very welcome news that one of our favourite hotel brands, ME will be opening the new ME Sitges Terramar next week on the 27th January 2018, promising to be a luxuriously bold, cosmopolitan hospitality experience on the Catalan coast.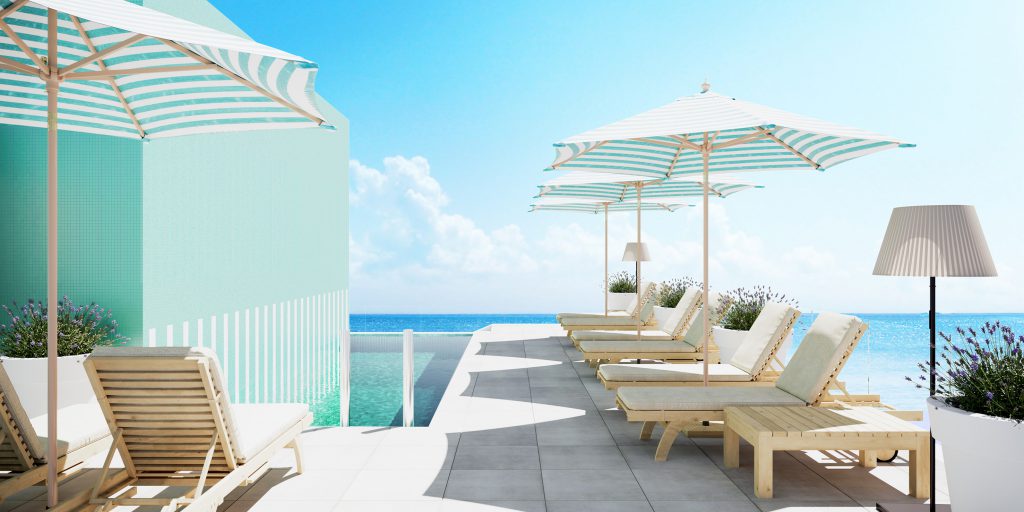 From what I've seen behind the scenes in the lead up to the hotel opening its doors, it's going to easily be the most chic hotel in the area and will sharply put the cat among the pigeons on this sophisticated bit of Spanish seaside. Located on the Sitges seafront promenade, the ME Sitges has been designed to be a peaceful beachside enclave, an oasis to escape to, but still within close proximity to our favourite playground – the huge variety of lively bars, restaurants and boutiques – that Sitges is famous for.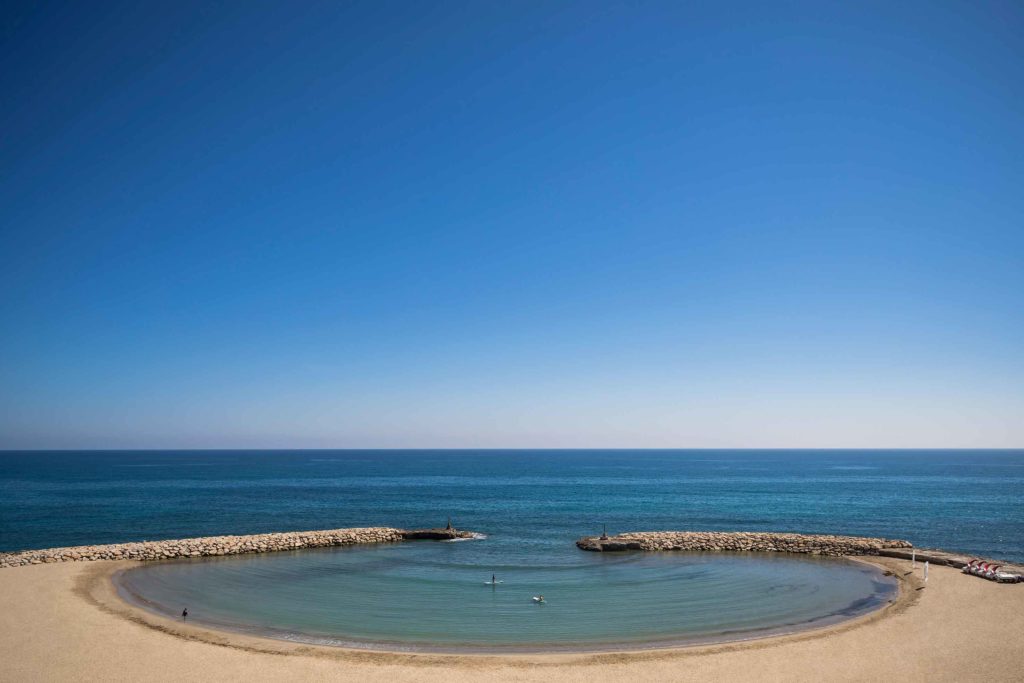 Regulars will be shocked to see that the former Terramar Hotel has been reimagined, upping the Mediterranean charm quite significantly, with lashings of great design that strikes the perfect balance between minimalism and sophistication. ME-lovers will notice the signature, avant-garde technology throughout the spacious public areas, rooms, terraces and gardens.
Featuring 213 rooms, almost all with fantastic sea views, guests can expect all the ME trimmings, but those who want to really get into the scene can experience the hotel's "Chic Suite", "Personality Suite" and " Suite ME", as well as the vibrant "Aura", "Vibe", "Energy" and "Mode" rooms.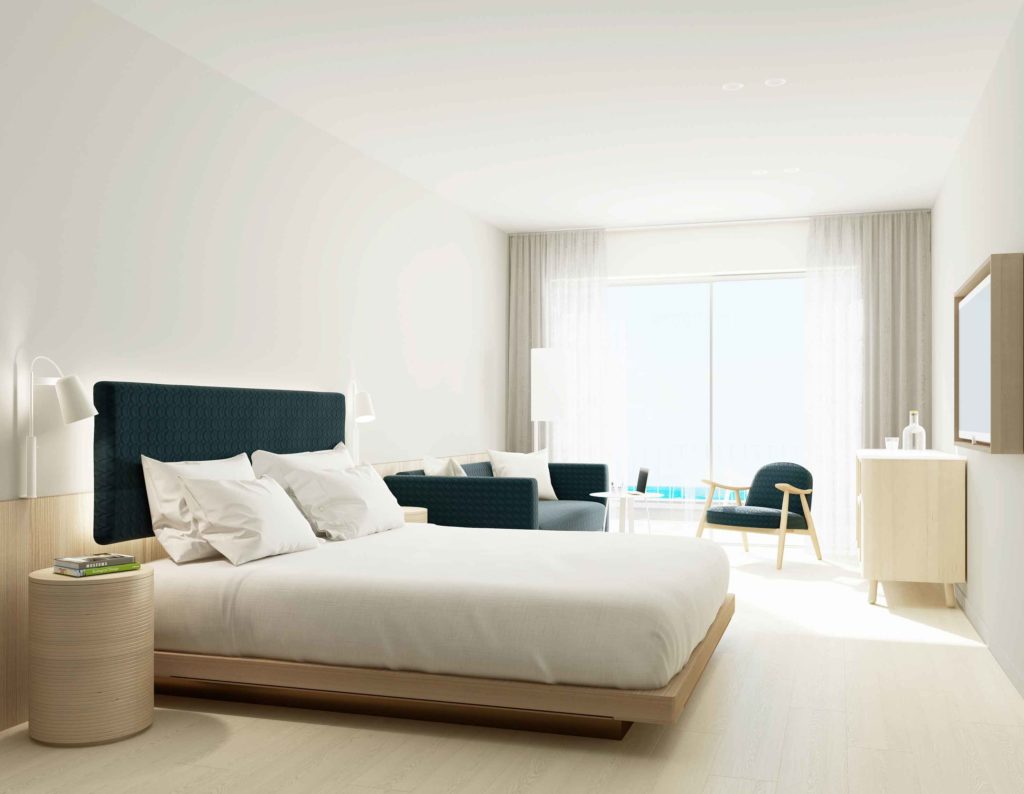 But if the hotel is just the cake, then there is icing! As if the property is not a draw enough, the food and beverage is slated to be out of this world. The hotel's multiple dining experiences in the hotel will be led by Grupo B, run by celebrity gastronomers Bilbao Berría and Beso Beach, who are known to combine the culinary charms of the Basque Country with the powerful lifestyle component. The jetset will know of Beso Beach from highly successful restaurants in Formentera, Bilbao and Barcelona in Spain, and Tulum in Mexico. The theme is "stunning Mediterranean fusion cuisine with a Basque nuance that has had major success in locations blessed with white sands and crystal clear waters, just like the beach at Sitges – encouraging visitors to enjoy the most unexpected encounters." (They said it, not me!). This philosophy will be evident in the hotel's main restaurant, the Terramar, but also its RADIO ME Sitges Rooftop Bar, Oyster Bar, Pool Bites outlets.
The historic city of Sitges has become a majorly chic tourist destination and is internationally famous for the Sitges Film Festival of fantasy and horror movies, as well as its yachting marinas and the high standard of living that has led to it be known as the "Spanish Saint Tropez ". Its San Sebastian Beach was named the best urban beach in Europe by the New York Times, and is a leading destination for gay travellers.
---
In partnership: ME by Melia + OutThere
---