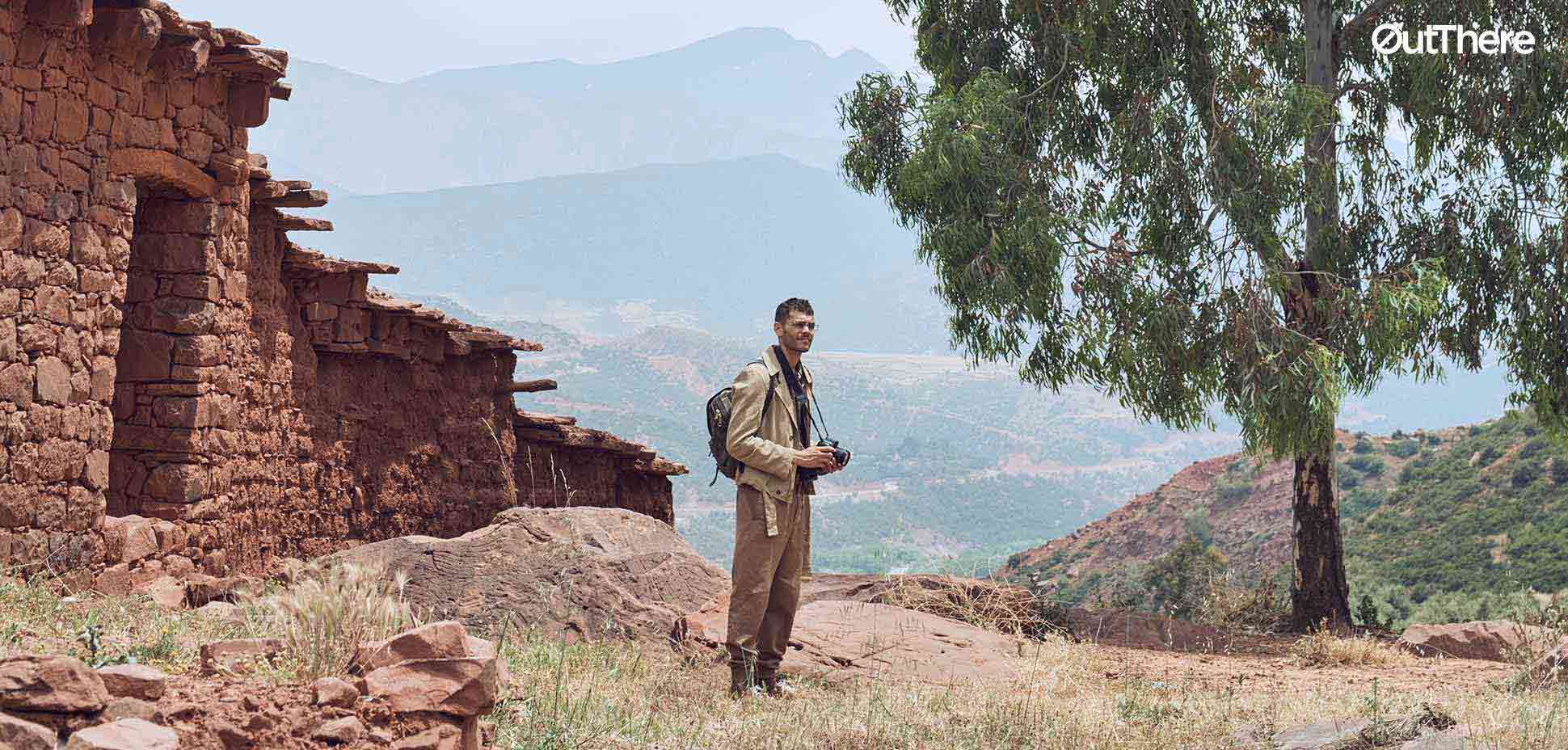 Ten years of experiential journeys
OutThere magazine
OutThere is a multi-award-winning, luxury and experiential travel magazine, publishing brand and content studio rooted in diversity, discovery and discernment.
When we first started OutThere back in 2010, we had no idea just how big an adventure we were embarking on. We had a dream to create a magazine and publishing house that talked to people in an inclusive way, one that we just weren't seeing in the mainstream media. We wanted to build a title that was for the global LGBTQ+ and other diverse communities that our founders are part of, one that went beyond the often stereotyped interests that came attached to them. While we felt strongly connected to our community, we didn't feel that it was the only thing that defined us; our interests reached far beyond it. We loved to travel but were curious to explore outside of the bubble that LGBTQ+ people and our allies in big cities (and the pockets of LGBTQ+ oases) had created. We also knew that our community had considerable economic power. Not only were they affluent, but they were also opinion-leading, highly visible and socially aware; and the tides were changing positively as to how we were viewed by the wider world. And yet, their potential was untapped. So we decided to create OutThere and launched a niche, print magazine at a time when print was declared over. Some thought we were foolish, but others said we were visionary.
We're proud to confirm it was the latter. OutThere has grown to become one of the nation's foremost luxury travel and lifestyle publications, now sold in over 20 countries worldwide, with an incredible following of luxury travellers and travel providers who inspire us as much as we do them. Plus, we're thrilled to count thousands of community allies among our readers, those who love our brand of storytelling and enjoy seeing the world through our lens. We've been fortunate to travel to the four corners of the world; we've had life-changing experiences and we met life-affirming OutThere people from all over this glorious planet, many of them who have become regular contributors.
So while OutThere may have started life as a luxury and experiential travel journal for the LGBTQ+ community, we are proud to have evolved to be the leading voice of inclusivity in luxury travel for a large, global audience of travellers who still feel underrepresented in the mainstream. OutThere tells stories with an intersectional and inclusive lens, from the perspective of passionate storytellers (Experientialist®s) who represent a huge number of travellers that seek a heightened level of personalisation and belonging when they head out into the world, simply because of who they are, how they identify, who they're travelling with and who they love. We also share the stories and vision of minorities in the travel space, who are creating unique adventures that celebrate and bring to life the richness of the communities they come from.

We're honoured to have won and been nominated for numerous awards, our proudest being the most recent PPA (Professional Publishers Association) Independent Publishers' Award for Diversity Initiative of the Year, the first time the accolade has ever been presented. We also took home the trophy for Campaign Publishing Award's Editor of the Year 2020; and in 2018, the prestigious Travel Media Award for Consumer Publication of the Year, beating some of the industry's biggest powerhouses. We are immensely proud of what OutThere has become: a benchmark for discerning travellers; and the go-to source of inspiration to inform their life journeys.
And we have exciting plans for how it will continue to grow and evolve and would love to take you along for the ride. Thank you from the bottom of our hearts for being part of our journey so far, here's to many more to come.
Uwern and Martin xoxo
OutThere/Studio
Beyond our expertise in luxury travel, we also develop content and provide creative brand-activation services for travel and tourism brands looking for a bit of what our clients call "Out There magic". For them, we consult and produce discerning printed periodicals and editorialised brochures, content-rich digital platforms, engaging social-media output, award-winning photography and video, and exclusive, experiential events, both online and in-real-life. Our area of specialism is diversity and inclusion – inclusive, empathetic, but powerful content that considers and speaks to every segment of today's luxury consumer base – regardless of gender, sexual orientation, race, age, ability and demography – elements that are so often still missing in today's luxury travel marketing. We also provide diversity training and branding workshops to help brands think about inclusion as part of their mainstream strategy, covering everything from sensitivity to best-practice operations and marketing.
To find out more about how we can help you, contact us at [email protected].