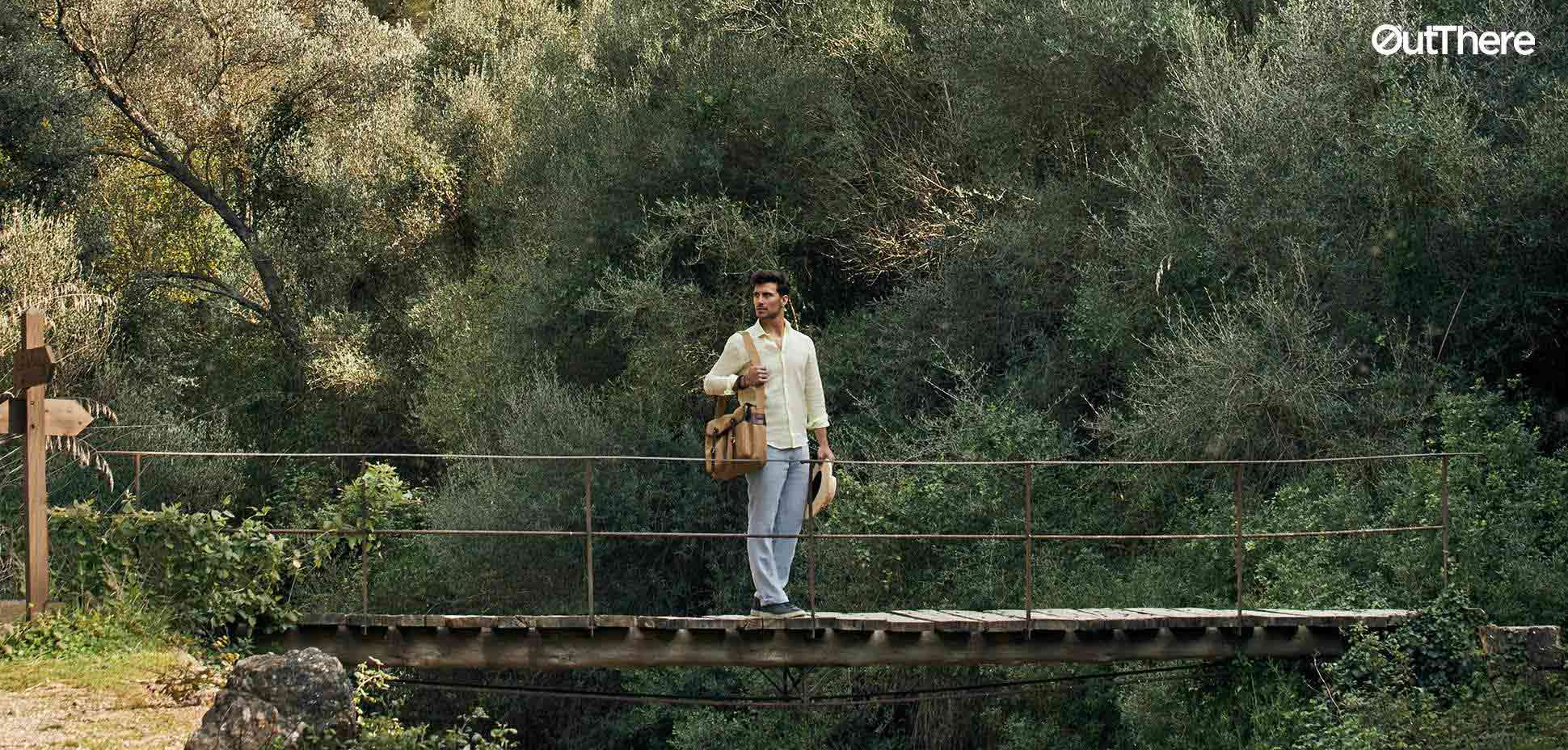 Experientialist®-in-Chief / Founder

Uwern Jong
[email protected]
Instagram / Twitter / LinkedIn
An award-winning Editor and storyteller as well as an established brand ambassador and marketer, Uwern has led creative, innovative, inspiring and effective content and communication campaigns for the great and the good of the travel and lifestyle industry, from airlines to hotels; premium spirits, to tech, to luxury accessories. He is also the co-Founder of Swedish destination marketing organisation Stockholm LGBT and heads up the LGBT+ Travel Symposium series, which he launched in Thailand, the first of its kind in South East Asia. He is a Founding member of Belmond's LGBT+ advisory board, and is also a Board Director for the International Gay and Lesbian Travel Association (IGLTA). Outside of travel, Uwern is proud to be a Trustee of LGBT+ charity Sport Allies.
Creative Experientialist® / Founder
Martin Perry
[email protected]
Instagram / Twitter / LinkedIn
Martin has been at the artistic helm of some of the country's most respected and award-winning magazines – Esquire, The Quarterly, Candy and Heathrow Traveller; as well as developing commercial campaigns for Savile Row tailors and jewellers. At OutThere he has developed branding and innovative creative campaigns for the Tourism Authority of Thailand's Go Thai Be Free campaign as well as for the cities of Tel Aviv and West Hollywood. He's also a keen Homoculturalist and heads up OutThere's creative project, Homoculture.
Executive / Editorial Assistant (virtual)
Emil Abara
[email protected]
Contributors
A
Adam Corl | Adam Lowe | Adam Martin | Adam Walton | Adam Wilcox | Andrew Lear | Adrian Bono | Agustin Cruz | Agustín Gómez Cascales | Aidi Abdullah | Alberto Manguel | Alex Poots | Alf Alderson | Alison Smith | Andre Felipe Duran | Andrew Jacobs | Andrew Logan | Alexi Carpentieri | Alex Parsons | Alistair Scott | Athinan Nitisunthonkul | Aurelio Giodarno
B
Bamboo Hermann | Barry Hoy | Bella Qvist | Ben Kelly | Bitte Anderson | Borja Pena | Brian Curtin | Brian Tenorio | Brooke Neilson | Bruce Clearfield | Bryan Herb
C
Camillo Alvarez | Caoilfhionn Maguire | Caoilfhionn Rose | Carolina Mendoza | Caroline Abbas | Casey Koslowski | Carlos Gomez | Cathal O'Brien | César Cigliutti | Charaf el Gattiou | Charl Marais | Chris Agius Burke | Chris Marta | Christopher Ong | Clark Childers | Clark Harding | Clint Barnard
D
Danny Rodriguez | Danny Roman | David Burke | David Duran | David Edwards | David Lopez | David Thompson | David Turner | Dominique Hollington | Digby Watson | Doug White | Douglas Mahan
E
Edward Firth | Egle Trezzi | Elad Mintzer | Elio Lopez | Emmanuel Nony | Enrique Gimeno | Eric Jennings | Erik M. Kommer | Ernest Robinson | Eugenia Gerasimova | Eyal Shani
F
Francisco Javier Lafite | Frank Brehany | Franx de Cristal | Freya D'Arcy-Honour
G
Gabriel Henry | Gareth Taylor | Giles Gooden | Gary Everett | George Stanwell | Giannis Papagiannopoulous | Gideon Berger | Giles Gooden | Gonza Gallego | Gozra Lozano | Graham Torrington | Guillaume Marly| Gunna Tufta | Gustavo Noguera
H
Hannah Blustin | Helen Cain | Hormazd Narielwalla | Hugh MacDermott
I
Inbal Baum | Inked Kenny | Itamar Genez | Ito Kish | Ivan Levy
J
Jacob Love | Jakkai Siributr | Jaime Astrain | Jean Abreu | Jenny Southan | Jim Luning | Jo Rzymowska | Joachim Olausson | João Lucas| Joe McPherson | Joe Yudin | Joel Cabrera | Johan Buskqvist | John Gregory-Smith | John Edward Roberts | John T. Reddick | José Koechlin | Joseph Pochodzaj | Juan Juliá | Julian Cole | Julian Pino
K
Kachawat Sangkham | Kaiden Ford | Karim Tassi | Katerina Katopis | Keith Newton | Kenrick Prince | Kirsten Fox | Kriangkrai Kongkhanun
L
Laetitia Orsetti | Lateef Abdullah | Lawrence Ferber | Leon Avigad | Linda Cole | LoAnn Halden |Luciano Bernacchi | Luís Martí | Luisgé Martín | Luke Cole
M
Made Bayak Muliana | Mandy Sinclair | Manuel Contardo | Manuel García | Marcel van der Eng | Marc Leeson | Marcos Caceres | Marco Vidal | Marcus Tong | Maria Cyber | Mark Steven Perez | Mark Thompson | Marion Chin| Martin Blix | Massimo de Francesca | Mats Strandberg | Meg Cale | Meghan Castellari | Melissa Lindgren |Melo Esguerra | Michael Butcher |Michael Long | Michael Musto | Michalis Ikonomou | Mickey Freeman | Mila Jam
N
Nahuel Casares | Nathan McGuire | Nicholas Andrews | Nico Nicolaides | Nopparat Tayapornz
O
Oka Diputra | Oliver Lesnik | Olivia Palamountain | Omar Karim | Omar Nasir | Oren Myers | Ori Paniri | Osama Chami | Oscar Eriksson

P
Pablo de Luca | Patrick Duffy | Paolo Lorenzana | Parul Kapoor | Patrick Fransen | Paul Linder | Paulo Salvador | Pedro Almodóvar | Pedro Zambrana | Petter Wallenberg | Philip Blackwell | Philip Cornwell-Smith | Pop Kampol

Q
n/a
R
Rafael Olivares | Ralf Obergfell | Ralphi Rosario | Rayme Gorniak | Rebecca Sullivan | Ric Morris | Richard Munaba | Rick Stiffler | Robert Knighton | Rod Mabin | Robert Mahan |Rubén López | Rupert Acuna | Russell Lord
S
Sahran Abeysundara | Samia Qaiyum | Scott Montgomery | Sean O'Callaghan | Sebastian Freire | Shawn Soh | Shibu Thomas | Simon Mayle | SoAnn Kann | Soe Kyaw Thu | Sophie Lloyd | Sophie Pither | Sridhar Rangayan | Statis Mitropoulous | Stephen Falck | Stephane Junca | Stephen Baccari | Steven Nguyen | Steven Reigns | Stevie Hanley | Ston Tantraporn | Surachai Saengsuwan | Suriyan Potong | Sylvia Kania | Szymon Lech
T
Tamara Hinson | Tammarat Chuejaroen | Tanongsak Yordwai | Teraj Allen | Teresa Levonian Cole | Theerapat Trungprakan | Thomas Albohm | Thom Robins | Tim Reynolds | Todd Barnes | Tom Dvash | Tony Valadez | Tony Vous | Topacio Fresh | Travis Matthews | Tristan Ghostkeeper | Tristan Verran |Txema Mirón
U
n/a
V
W
Wes Magyar | William Bruton | Wisharawish Akarasantisook| Woody Pride
X
Xavi García
Y
Yogi Prasetia
Z
n/a