Borja Pena makes a pilgrimage to a pop-up travel destination in the desert, Black Rock City, to attend Nevada's legendary Burning Man festival.
Like all the best stories, this one starts at Folsom in San Francisco. My band, The Cucarachas, had been invited to play by a local collective called the BAAAHS on stage with a giant sheep mounted on top of a school bus. I was so intrigued by them – they had come up from Burning Man, the temporary city in the Nevada desert devoted to creativity in art, music, technology, personal expression and partying. The stories they told about their time there just made me want to experience it for myself.
It was either a bit of cosmic ordering or perhaps I was more than just a little vocal about my desire to attend. Later on that year, I got a golden ticket from the guys – to come and be a part of their collective at the next Burning Man in the Nevada desert. Unlike other gigs, there was no itinerary or hotel bookings, instead, just a ticket and a vague list of what seemed like names and contact details of people I hadn't yet met but who could apparently help me prepare for my first ever Burn. I started doing some research and my first idea was to reach out to people in London who had already been – but interestingly, everyone and everything was so cryptic, although encouraging at the same time. Encouraging, because despite my fog of uncertainty having spoken to a few people about it, I got the feeling that there was a lot that people didn't really want to give away, many things they wanted to keep for themselves. Some gave me a list of things I needed, others were less practical, offering crazy stories of what I should expect – from falling asleep in an orgy tent to getting lost in the desert. This terrified the control freak in me, but it still didn't affect my excitement, because, for every one madcap story I heard, I heard ten more full of wonder and delight. The spirit of Burning Man was starting to show its face – I collected further stories and met more and more friends of friends and virtual friends online who were also attending from all over the world – all of whom I was yet to actually meet in person, but they offered their guidance and fellowship. Everything was starting to come together.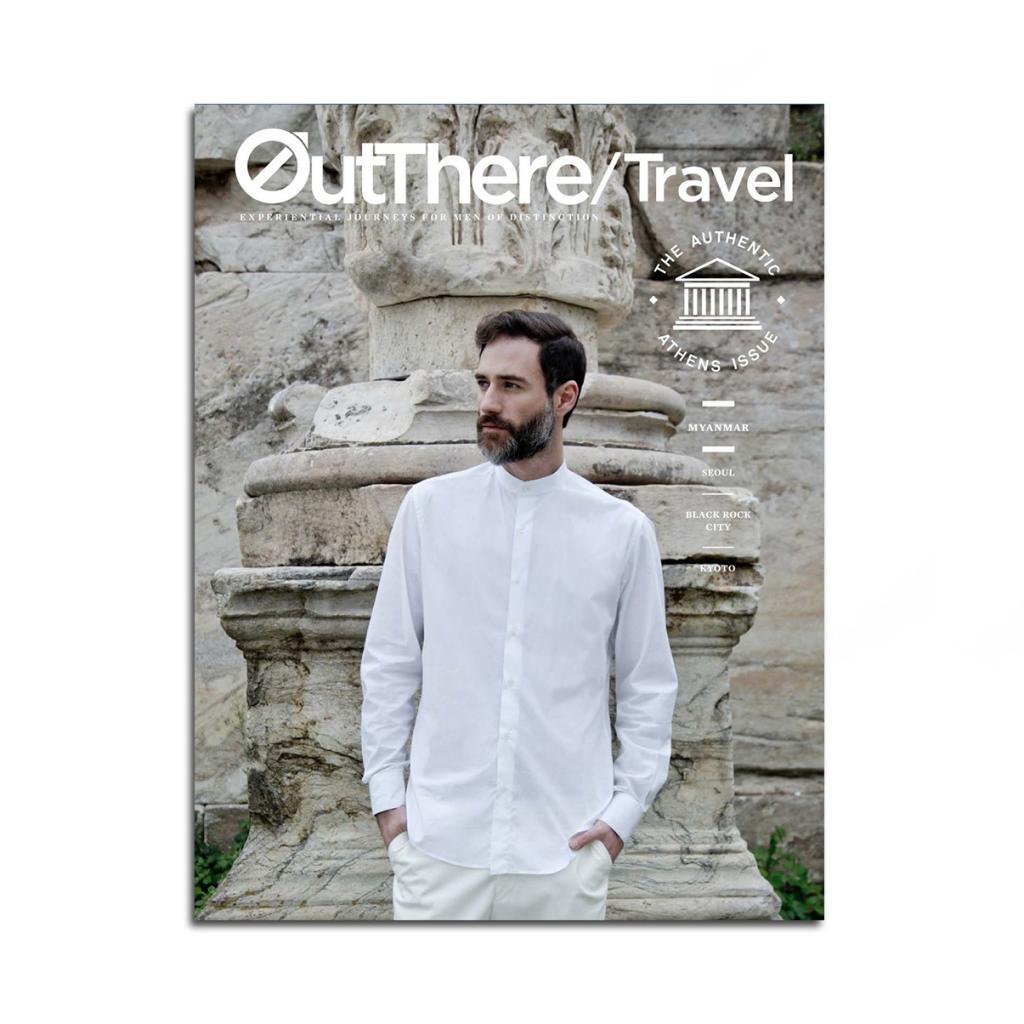 I was back in San Francisco days before the event, and got a chance to meet David – the daddy of my camp – and his lovely husband Jason in their natural habitat, both ever so welcoming and hospitable. Despite having to plan for the big week ahead, they took me in and personally showed me around the city. I love San Francisco, and I'll leave my time in the Golden Gate city for another story, but I really think it's a good place to decompress from London or wherever you're coming from for a few days and imbibe the spirit of this West Coast Californian, hippy city.
The journey to Burning Man was an experience in and of itself – imagine 70,000 hippies in RVs and cars of all different shapes and conditions, trying to cross the desert to get to the same place on the same day – it was utter chaos. Luckily for me, one of my ex-virtual, now real friends and his boyfriend offered me a lift, they were veteran Burners and like every first-timer to anything, it's nice to have someone there hold your hand and offer some final pearls of wisdom (and their own crazy stories).
Lesson one is a big one; there is no commerce at Burning Man. No money changes hands – you cannot buy any supplies while there. You have to be prepared for the entire week ahead. Meal preparations were a mix of space travel and Mad Max – protein bars, beef jerky, alcohol, bananas (you need to keep these away from all other fresh fruit) – and water, lots of water. Wet wipes are your best friends, for more reasons than you can ever imagine. The boy scout analogy holds true in many situations in preparing your stock for the event – but 'always be prepared' is a big one. On the whole, the lighter your food the better, this means you can carry more of it, or store it away so it doesn't get in the way. If you're going to be part of a camp like I was, you'll need much less, as breakfast and dinner are generally looked after, but for those who choose to go solo and become a nomad like many Burners, you'll need much more to survive and trade for other amenities.
"Everyone simultaneously tuned in, creating a ghostly echo of words and music across the desert that gave us all goosebumps (skin-orgasms, as my friends call them)."
Lesson two: patience is a virtue and that starts long before getting to the site of the event. Grocery stores and gas stations in Reno (the nearest big city to the site) will test your patience. Some people (and we were among them) even stay in the city overnight the day before the event starts just to pace it out. For one week of the year, Reno drastically changes in demographics. It wasn't really for me, the city is basically the poor cousin of Las Vegas, so think the same vibe but with far less budget – hotels are adequate but with no real gloss and the shows even worse – with the exceptions of Ricky Martin and Duran Duran on tour, but I guess that is subjective. Reno boasts the usual mix of quirky types, gambling addicts, and busloads of pensioners – but for this week there's an extra layer of Burners en route to their destination – we met with other members of our posse and made some new friends over goldfish bowl margaritas.
The next morning, everybody left Reno bright and early to get to the festival gates for opening time – the thing to do it seems. It can take up to ten hours from arriving at Black Rock City to finally getting in, as revellers line up in chaotic convoys. Burning Man was already starting beyond its threshold, as festival-goers got out of their cars and trucks in the stationary, dry heat and cranked up the music to dance. As we got closer, we started to pick up the frequency of Black Rock City's radio station dedicated to the festival and its call of "Welcome home, hippies." Everyone simultaneously tuned in, creating a ghostly echo of words and music across the desert that gave us all goosebumps (skin-orgasms as my friends call them).
On arriving at the greeter's gate, we were subject to routine checks – tickets, looking for stowaways and other administrative basics. As it was my first time, everyone there gave me a big hug and asked me to draw a star in the dust – a far friendlier welcome than Homeland Security, I hasten to add. I was also handed the survival guide, a book of all the activities that take place during the week. I was mesmerised by all of the classes and workshops one could do, from 'Funeral Drawing' – where you can test drive your coffin, to 'Cosmic Shamanic Sound Healing' – where you experience an aural journey with ancient Mayan power through the healing sound of gongs, drums, power animals and more – then as if especially for me, 'Madonnapocalypse' – the mother of all Madonna parties – you owe her everything, now dance!
Lesson three: you will need a bike, so make sure to bring one with you and a sturdy one that can handle the desert. I love how inventive people were with this – decorating the bike itself, but also the innovative ways they strapped them to their transport to bring them in – some were like art installations in themselves, four bikes poking out of the back of an RV. For the course of the week, your bike is your companion, a magical travel machine –  you never know where it's going to take you, and sometimes the most magical events you'll experience will come from just free-wheeling around and happening upon them. 
My companions found a good spot to camp and I was soon on my way to meet my Burner family – who over the course of the week I came to love. They were a truly amazing bunch of people from all over the world – both gay and straight, racially diverse, with absolutely no preconceptions or hang-ups. We cooked, we partied, we forgot about health and safety and truly became a unit, sharing all we had between ourselves, to make our time as enjoyable as possible. After all, this is the luxury you'll find at Burning Man – because living without your creature comforts can be quite challenging. The weather is hostile, searing hot in the day and freezing at night, with frequent dust storms blowing in to weaken your resolve. But thanks to the camaraderie, expert hands and much love from everybody from the BAAAHS team, I felt safe, and comfortable and by the end didn't want to leave.  What I experienced was that in Black Rock City (or at least within my camp) the outside world of 'every-man-for-himself' disappeared. It was like finding your tribe after a lifelong search. It was a place where everybody just fell into a role without being told to and the fuel that lit the fires is pure gallons of enthusiasm. And of course, arguably, the best parties in the city. 
Our parties were dedicated to our high priestess and magic sheep, Pearl and held in our barn every single day of the week, sometimes twice or three times a day. A self-billed 'space sheep', you could climb the stairs and walk through her asshole, where you'd see a magical world, meet lovely people and dance all day to the most up-for-it DJs, spinning out different styles, sounds and vibes from all over the world, coming together to curate an emotional soundtrack for this particular edition of Burning Man. 
BAAAHS is just one of the many mutant vehicles resident at Black Rock City – I discovered an array of them, from the tiny to the gigantic, while cycling around the playa. Each one of them has a superpower and I found each one's magic as I approached them. They come in all shapes and forms, from a flaming octopus to a moving forest, from aliens to magic carpets. They're all over and I just followed my gut, going for rides with them or following them around in entourage. A couple of days in, I threw away my map – I was home, familiar and ready to create my own journey.
"Try to see it all and you'll miss the point. Sit back and enjoy the view and all you'll need to see will reveal itself to you."
The layout of Burning Man is relatively simple once you get used to it – the Man is in the middle of the 'playa', with art all around him that spreads further into the 'deep playa'. If you take the Man as a point of reference, the streets run clockwise like the hands of a clock and its circular streets run outwards from the centre alphabetically – A, B, C, and so on. Always remember where your camp is; mine, for example, was located at 7D, and you'll always find your way back eventually, however dishevelled, by the end of the night, or dawn, or lunchtime the next day.
This year, the theme for the artwork was 'Carnival of Mirrors' so there were a lot of interactive pieces that reminded me of the twisted funfair that used to come to town when I was a kid. But describing them in this way does them no justice, as every piece of art was simply spectacular. I loved the 'Family Jewels', 'The Woman' and also the 'Flower of Life' sphere that lit up at night. They all touched me in some way or another and I wanted to see it all, but I soon realised that this was an impossibility as there is just so much to see. Try to see it all and you'll miss the point. Sit back and enjoy the view and all you need to see will reveal itself to you. Everyone's experience of Burning Man should be different to everyone else's – the arty folk will enjoy its physicality, the spiritual will love the shamanic workshops, and the hedonist the sex, nudity, parties and radical self-expressions of experiences that are dedicated to fulfilling fantasies. But the takeaway at the end of it all is very individual to each visitor and temporary resident of Black Rock City, it's much more about what you feel, instead of what you see. Well, at least it was for me. 
Not that sexuality really matters here, but if you're looking for a truly gay experience, Black Rock City has its own gay scene and village, that put those in major world capital cities to shame. At Donniker Street this year (where the BAAAHS called home), I found a variety of homo-happenings – from 'Comfort and Joy' with its infamous orgy tent, 'Glam Cocks' with celebrity West Hollywood gays and performers, 'Celestial Bodies' for the best massage in the desert bar none. The list goes on – 'Homojitoville', 'Dickstracted', 'All Meat No Tuck' and 'The Whitney Houston Party' (and its signature drink, the 'Bobby Punch'). For those like me who are into the music, you find great beats (and thankfully – no ear-bleeding Electronic Dance Music which seems to be the flavour of the year in America) across the week. Some of my favourites of the week included 'Pink Mammoth', sunset at 'Distrikt', 'Mayan Warrior' and 'Robot Heart'. And, I might be biased, but secret sunrise with BAAAHS is spectacular.
For foodies, there's also a lot going on, which you don't really expect from a pop-up in the middle of the dust; from ice cream in the desert to freshly baked bread every day from a makeshift bakery, it's amazing what the residents of Black Rock City can do, given the circumstances. As no money changes hands, the spirit of giving and trading is rife. You put in as much as you get out, and that applies to everything – from food to interactions, to everything. People get really creative – for us, it was how we could enhance the experience of those coming to BAAAHS – and that can be anything from a simple hug on the dancefloor, to handmade jewellery for every visitor, to a Colorado cookie. 
One thing, one place stood out for me during my visit and I wanted to save the best til last. 'The Temple', a spiritual place that honours no god, but that served as a place for everybody and anybody to have a little time out for calm, reflection and prayer. For me, it was a fantastic experience, but what got me about the place was not about self-reflection. There were so many people who visited the Temple that left messages or pictures of their loved ones in celebration of them. Others made little shrines of remembrance for people they had lost. It made me realise how lucky I was to be alive and to be able to experience what I do, to meet the people I meet – resulting in me coming here to this magical place. Emotions run high at the temple so be aware you may have a little cry, I certainly did. This beautiful space burns in total silence on the last day which is simply spellbinding.
While Burning Man changes each year and you're supposed to take your own experience away from it, there are some evident constants – all of which are encapsulated in its spirit. It is the biggest pagan ceremony on earth with no real rules about what you believe, in a temporary city that doesn't really exist. It's a place where the struggles of the outside world are left behind, one that is deeply spiritual and encourages reflection. You are taught; no you experience love, peace and fun – and you give it in return. No one is better than anyone else and no one gets VIP treatment or velvet ropes. There's no money, no timekeeping, no judgement. You're not required to conform and all are welcome, whatever their beliefs. It's wholly diverse and its wealth stems from creativity, not commerciality. Socially, there is no religion, theft, greed, violence or anger. There isn't even any litter, despite there being no provision to keep it clean. Everyone is respectful of you and the place you're in at that very time, where you come from and what you know. This is a place where a population of 70,000 coexists in a single space helping each other, for the sake of enjoyment. For me, it has been the best travel destination I have ever had the chance to experience. I can't believe it only exists for one week of the year, it's a city I would love to become a permanent resident of.  
Burning Man is a place to find out who you are and take it a step further. Held at Black Rock City at the end of August, it is a city in the desert, a culture of possibility where you'll meet a network of dreamers and doers.
Photography by Borja Pena and Manny Becerra
Get out there
Do…
… come prepared. Do your research; find out all you can from Burners. The last thing you want to be is a 'Sparkle Pony' – one who turns up with nothing and relies on the generosity of others attending.
… stay healthy. Black Rock City is a physically treacherous place. Extremes of heat, cold, wind and dust can cause havoc to your well-being. Goggles and face masks are recommended. Stay hydrated and get as much sleep as possible.
… leave your normal life behind and don't expect a wi-fi signal.
Don't…

… get carried away in the first few days. Take your time and enjoy the ride, slowly.
… get F.O.M.O. (fear of missing out). You will not be able to see everything and in your quest to do so, you'll miss the really important things. Expectation can be your biggest enemy.
… forget your worth at Burning Man is what you can give to others – your art, your camp, your gifts, your spirit. The economy here is to appreciate and be appreciated.
The inside track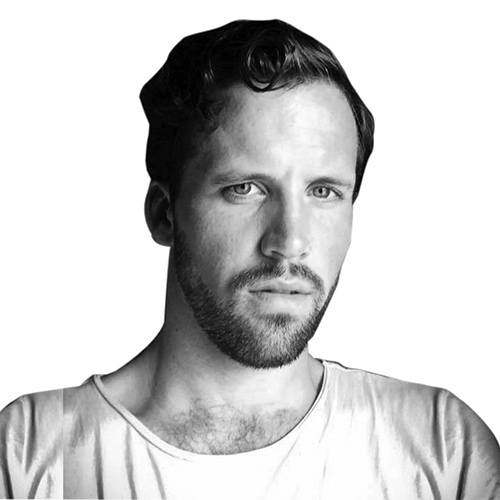 Born in London but currently living and working in the USA, Woody Pride is a four-time Burner. He would like to acknowledge Camp Bang Bang, his Burning Man guide Onyx and Superwoman Layna.
Wash
Body positive, communal, naked car(cass)-wash – where Burners would pass through a 'washing process' and then be part of the washing team themselves – celebrating the erosion of the boundaries enforced by society.
Chant
At the Heebegeebee healers camp. A group from Oregon leads hundred of participants in rhythmic, intense, animalistic, chanting. I try to do this every year, so look out for them at the next Burn.
Ball
Oh, the good old tea-bagging Ball: a chair, a Polaroid camera, an audience, and some big balls. It's one hell of a joyride, though I won't go into details. You fill in the blanks.