Borja Pena makes a pilgrimage to a pop-up travel destination in the desert, Black Rock City, to attend Nevada's legendary Burning Man festival.
Like all the best stories, this one starts at Folsom in San Francisco. My band, The Cucarachas, had been invited to play by a local collective called the BAAAHS on stage with a giant sheep mounted on top of a school bus. I was so intrigued by them – they had come up from Burning Man, the temporary city in the Nevada desert devoted to creativity in art, music, technology, personal expression and partying. The stories they told about their time there just made me want to experience it for myself.
It was either a bit of cosmic ordering or perhaps I was more than just a little vocal about my desire to attend. Later on that year, I got a golden ticket from the guys – to come and be a part of their collective at the next Burning Man in the Nevada desert. Unlike other gigs, there was no itinerary or hotel bookings, instead, just a ticket and a vague list of what seemed like names and contact details of people I hadn't yet met but who could apparently help me prepare for my first ever Burn. I started doing some research and my first idea was to reach out to people in London who had already been – but interestingly, everyone and everything was so cryptic, although encouraging at the same time. Encouraging, because despite my fog of uncertainty having spoken to a few people about it, I got the feeling that there was a lot that people didn't really want to give away, many things they wanted to keep for themselves. Some gave me a list of things I needed, others were less practical, offering crazy stories of what I should expect – from falling asleep in an orgy tent to getting lost in the desert. This terrified the control-freak in me, but it still didn't affect my excitement, because, for every one madcap story I heard, I heard ten more full of wonder and delight. The spirit of Burning Man was starting to show its face – I collected further stories and met more and more friends of friends and virtual friends online who were also attending from all over the world – all of whom I was yet to actually meet in person, but they offered their guidance and fellowship. Everything was starting to come together.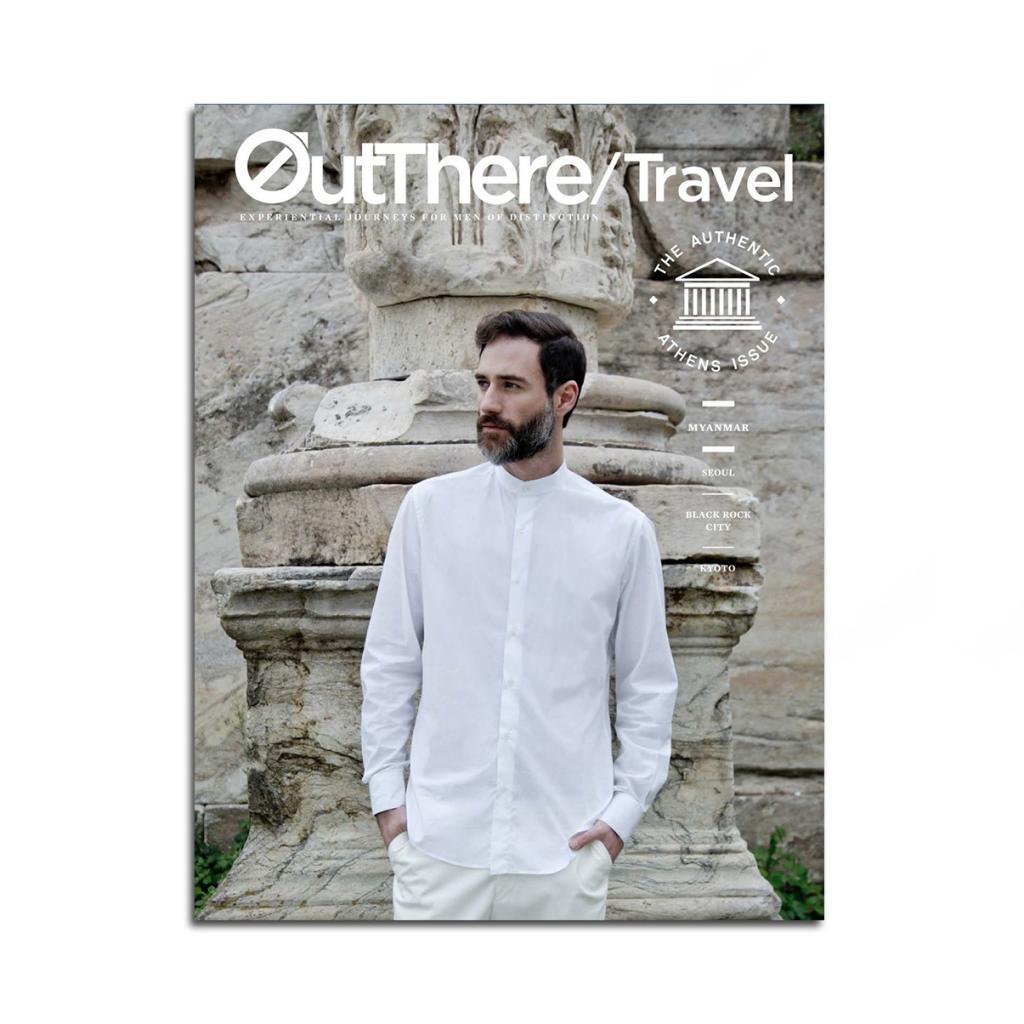 I was back in San Francisco days before the event, and got a chance to meet David – the daddy of my camp – and his lovely husband Jason in their natural habitat, both ever so welcoming and hospitable. Despite having to plan for the big week ahead, they took me in and personally showed me around the city. I love San Francisco, and I'll leave my time in the Golden Gate city for another story, but I really think it's a good place to decompress from London or wherever you're coming from for a few days and imbibe the spirit of this West Coast Californian, hippy city.
The journey to Burning Man was an experience in and of itself – imagine 70,000 hippies in RVs and cars of all different shapes and conditions, trying to cross the desert to get to the same place on the same day – it was utter chaos. Luckily for me, one of my ex-virtual, now real friends and his boyfriend offered me a lift, they were veteran Burners and like every first-timer to anything, it's nice to have someone there hold your hand and offer some final pearls of wisdom (and their own crazy stories).
Lesson one is a big one; there is no commerce at Burning Man. No money changes hands – you cannot buy any supplies while there. You have to be prepared for the entire week ahead. Meal preparations were a mix of space-travel and Mad Max – protein bars, beef jerky, alcohol, bananas (you need to keep these away from all other fresh fruit) – and water, lots of water. Wet-wipes are your best friends, for more reasons than you can ever imagine. The boy scout analogy holds true in many situations in preparing your stock for the event – but 'always be prepared' is a big one. On the whole, the lighter your food the better, this means you can carry more of it, or store it away so it doesn't get in the way. If you're going to be part of a camp like I was, you'll need much less, as breakfast and dinner are generally looked after, but for those who choose to go solo and become a nomad like many Burners, you'll need much more to survive and trade for other amenities.
"Everyone simultaneously tuned in, creating a ghostly echo of words and music across the desert that gave us all goosebumps (skin-orgasms, as my friends call them)."
Lesson two: patience is a virtue and that starts long before getting to the site of the event. Grocery stores and gas stations in Reno (the nearest big city to the site) will test your patience. Some people (and we were among them) even stay in the city overnight the day before the event starts just to pace it out. For one week of the year, Reno drastically changes in demographics. It wasn't really for me, the city is basically the poor cousin of Las Vegas, so think the same vibe but with far less budget – hotels are adequate but with no real gloss and the shows even worse – with the exceptions of Ricky Martin and Duran Duran on tour, but I guess that is subjective. Reno boasts the usual mix of quirky types, gambling addicts, busloads of pensioners – but for this week there's an extra layer of Burners en route to their destination – we met with other members of our posse and made some new friends over goldfish bowl margaritas.
The next morning, everybody left Reno bright and early to get to the festival gates for opening time – the thing to do it seems. It can take up to ten hours from arriving at Black Rock City to finally getting in, as revelers line up in chaotic convoy. Burning Man was already starting beyond its threshold, as festival-goers got out of their cars and trucks in the stationary, dry heat and cranked up the music to dance. As we got closer, we started to pick up the frequency of Black Rock City's radio station dedicated to the festival and its call of "Welcome home, hippies." Everyone simultaneously tuned in, creating a ghostly echo of words and music across the desert that gave us all goosebumps (skin-orgasms as my friends call them).
On arriving at the greeter's gate, we were subject to routine checks – tickets, looking for stowaways and other administrative basics. As it was my first time, everyone there gave me a big hug and asked me to draw a star in the dust – a far friendlier welcome than Homeland Security, I hasten to add. I was also handed the survival guide, a book of all the activities that take place during the week. I was mesmerised by all of the classes and workshops one could do, from 'Funeral Drawing' – where you can test drive your coffin, to 'Cosmic Shamanic Sound Healing' – where you experience an aural journey with ancient Mayan power through the healing sound of gongs, drums, power animals and more – then as if especially for me, 'Madonnapocalypse' – the mother of all Madonna parties – you owe her everything, now dance!
Lesson three: you will need a bike, so make sure to bring one with you, and a sturdy one that can handle the desert. I love how inventive people were with this – decorating the bike itself, but also the innovative ways they strapped them to their transport to bring them in – some were like art installations in themselves, four bikes poking out of the back of an RV. For the course of the week, your bike is your companion, a magical travel machine – you never know where it's going to take you, and sometimes the most magical events you'll experience will come from just free-wheeling around and happening upon them.