After two years, Disneyland Paris Pride returns to Disneyland Paris on 11 June 2022! From 8 pm to 2 am, diversity will be celebrated in Walt Disney Studios® Park with an exclusive parade bursting with colour, fan-favourite Disney® Characters and access to selected attractions – not to mention festive surprises for guests to have even more fun!
This year's Disneyland Paris Pride event will follow in the footsteps of the previous edition, offering guests a chance to enjoy one-of-a-kind moments created just for this unique celebration. Guests dressed in colourful clothes to celebrate diversity will discover Walt Disney Studios Park privatized for the occasion, with attractions like Crush's Coaster and The Twilight Zone Tower of Terror open all evening long. It's a great opportunity to enjoy the park in a festive ambience for extended hours.
This event is an integral part of Disneyland Paris' commitment to diversity and inclusion which continues to expand, both through fun events for guests and through actions with associations and Cast Members. Building on the successful event in 2019, highlights will once more include:
The Opening Ceremony presided by our Présidente, Natasha Rafalski, and ambassadors
Disney's Colourful Pride Parade features partners, performers, Cast Members and associations for a (fabulously) festive and unique moment
Meet-and-greets with Disney Characters, some decked out in rainbow coloured clothing for the occasion
Disney's Magic LipSync-Along Contest, inviting guests into the spotlight to try to become Star of the Evening! Participants can sign up for the contest on the day itself near the theatre and then choose from a selection of Disney songs to lip-sync to in front of a panel of judges.
If there's one unmissable moment, it's the Disney's Colourful Pride Parade – an exclusive parade created especially for this event and an integral part of the Disney DNA that resonates with guests. A definite high point, this event brings together Disney Characters, Cast Members, LGBTQIA+ associations and partners to dance and sing along with our guests.
Another huge highlight is the concert line-up featuring MIKA, Becky Hill and Bilal Hassani on the Production Court stage throughout the evening, offering guests unique live performances created especially for Disneyland Paris Pride.
A word to the wise: keep your eyes open and you might spot other well-known faces in the crowd…
For more information on the Disneyland Paris Pride event: DisneylandParis.com
---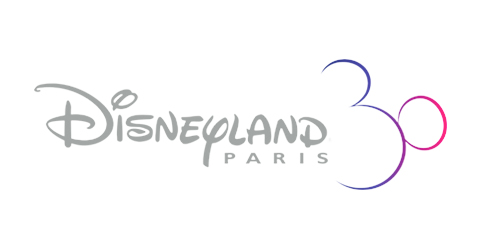 This article is in partnership with Disneyland® Paris.
---
Photography courtesy of ©DISNEY and ©DISNEY / CBS\, Inc.