New York – particularly NYC – has long been a destination of choice for OutThere travellers, who come in search of its eclectic diversity, rich attractions and 'empire state of mind'. With trends indicating that travellers want to get more out of their favourite holidays/vacations this year and stay longer to explore what's new and what else is on offer, we recommend ardent NYC city breakers to head just north of the city, to explore Dutchess County, the vibrant Hudson Valley Region of New York.
There's no denying that New York is a place dear to our hearts… and we're thrilled to see the city bustling once again. But with a refreshed New York 'state' of mind (and we mean 'state' as in the constituent political entity), we're keener than ever to bust out of the city limits and head to Dutchess County to explore the Hudson Valley Region of New York.
With OutThere travellers telling us that they want to 'fly less and travel longer', we've found the perfect opportunity to do just that. So why not extend your stay, turning it from a city break to a fully-fledged vacation? This way, you'll revisit all that you love about your favourite city, then head out to Dutchess County, to discover and experience its rich heritage, new stories, slower pace, verdant nature and world-class cuisine; not to mention an inherent halo of inclusivity that stems from being NYC's neighbour. It's a place with a charming culture of community, something that we are all certainly craving after these last few years. It's a place that welcomes all and proudly boasts people from many different backgrounds as its valued residents.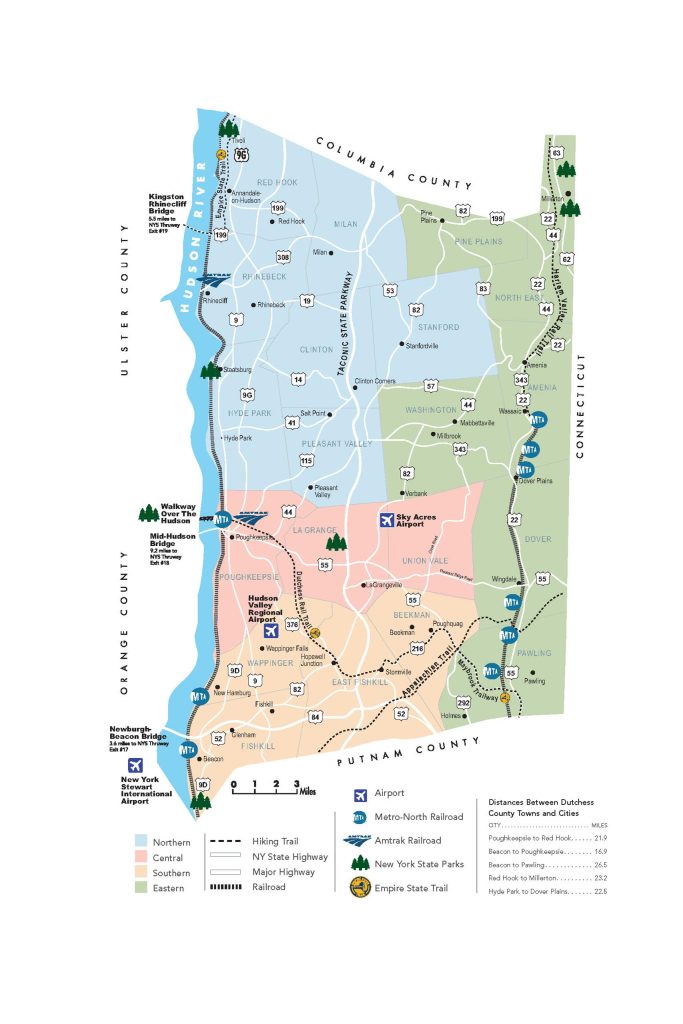 Hyde Park and Milan, but not as you know it…
Located in the southeastern part of the state of New York, Dutchess County borders the magnificent Hudson River to its west and the New York-Connecticut border to the east. The destination is a secret that we've found New Yorkers like to keep to themselves, but thanks to our insider Experientialist®s, we have the scoop.
Firstly, the region is so easily accessible from New York City in just over 90 minutes by hire car, taxi or limo; or by train via Amtrak or Metro-North Railroad. Other, more luxurious ways to get there include flying in by helicopter; or directly by air into New York Stewart International Airport (plus there are a couple of regional airport options as well, if arriving by private jet). The Dutchess Tourism website has all you need to know about transport options.
Dutchess County doesn't just showcase the natural and rugged beauty of New York's Hudson Valley, but also charming, laid-back townships and fascinating human stories of visionaries of the past, present and future. You may recognise some of the place names, but trust us, they offer up something entirely different, each with a unique, inimitable Hudson Valley accent.

They say that all great trips, just like great stories start with a solid plan. Whether you're a self-guided adventurer or prefer to take an organised tour, the travel insiders at Dutchess Tourism have done a lot of the work for you. They've got some useful ideas and tools to inspire and get you where you need to go, so that you can focus entirely on enjoying your trip.

But of course, in true OutThere form, we've trawled through all the options, to bring you some of our top highlights.
History and heroines
Visiting anywhere in the Hudson River Valley is like time travelling through rich history. But, we are most fascinated by the story of the Roosevelts. In Hyde Park, you'll find the National Historic Site that is the home of Franklin D. Roosevelt at the preserved Springwood estate as well as the Franklin D. Roosevelt Presidential Library and Museum. "FDR" as he is affectionally known, guided America out of the Great Depression and through WWII. He built the New Deal Coalition, which defined modern liberalism in the United States in the 1930s.
Equally captivating is the story of Eleanor Roosevelt, the first outwardly, politically-charged First Lady, whose legacy included advocating for the expanded roles for women in the workplace, the civil rights of African and Asian Americans and promoting a sense of belonging of WWII refugees in America. A pioneer for diversity and inclusion, she was also the first female United Nations Commission President on Human Rights in 1946 and co-authored the Universal Declaration of Human Rights.
At 'Val-Kill' – the home of Eleanor Roosevelt from 1945-1962, also in Hyde Park – visitors will find the only National Historic Site dedicated to a First Lady of the United States with its charming memorial gardens, grounds and hiking trails. It was here she became close friends with journalist Lorena Hickok and according to the release of some 3,500 personal letters between the two women thirty years after Eleanor's death, it turns out that their relationship was far more intimate than originally thought.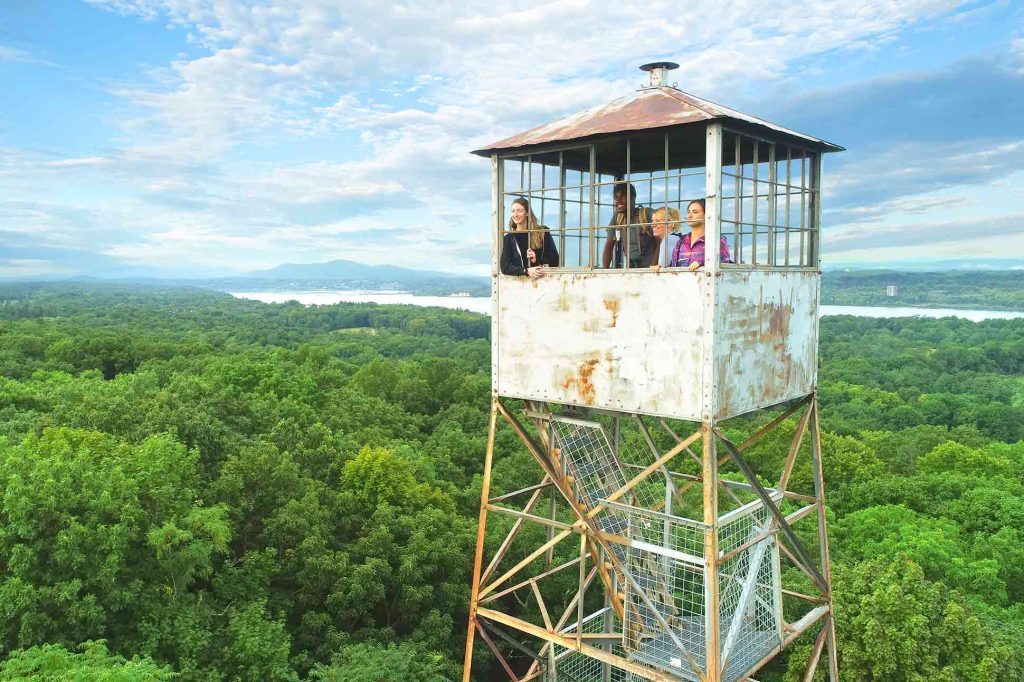 Let them eat cake (and world-class food and drink)
Going further back into Hudson Valley history takes us to the Gilded Age, a period spanning the decades from the 1870s right into the beginning of the 20th century. Not only does it show how far back Dutchess County goes in being an escapist, luxury destination for the wealthy… but as a result, it is full of pristine and preserved examples of architecture and design from that time, from the Vanderbilt mansion to Wilderstein.

The most elegant in our books, is the 79-room Mills Mansion next to the Mills-Norrie State Park, once the east coast country home of Californian gold-rush magnate Ogden Mills and his wife Ruth Livingston Mills. A must-visit is its infamous pink bedroom.
Her neighbour and contemporary Louise Vanderbilt was a real Francophile and had a penchant for the frills and frivolity of the French court. A modern-day Marie Antoinette, she furnished the 54-room Beaux-Arts mansion in the styles of French kings Louis XIV, XV and XVI.

"Let them eat cake," will come to mind as you tour it and perhaps that might make you hungry. Fear not, there are hundreds of places to eat and drink – many are award-winning – varying in styles to quench your culinary curiousity. After all, Dutchess County is a hotbed of gourmet talent as it is home to The Culinary Institute of America, so there is quite a high bar set for foodies here. You can even eat at the institute, where meal service is provided by some of the best up-and-coming chefs. Perhaps you may even want to get hands-on, there are plenty of cooking and baking classes available too. One restaurant we'd love to check out is The C.I.A. graduate Chef Brandon Walker's eatery 'Essie' in Poughkeepsie, where the menu is inspired by his family's roots from the Caribbean and American South.

And as for liquid luncheons, we were surprised to find out that the Hudson River Valley was the first wine country in the United States… Brotherhood Winery dates back to 1839. Wine aside, there are plenty of other attractions for lovers of libations, including craft breweries and distilleries new and old. Dutch's Spirits in Pine Plains is home to a series of underground concrete bunkers which was one of the biggest bootlegging and moonshine operations during the period of Prohibition… all happening right under Franklin D. Roosevelt's nose, on his home turf. Perhaps this might go some way to understanding why he ended Prohibition as one of his first major acts as President.
Broadway comes to life
Are you a Broadway baby? Well once you get a fill of the shows in NYC, perhaps you may want to live out some of the stories in Dutchess County. Fans of Hamilton will be pleased to know that the Hudson Valley region harbours some richly related stories and was where Aaron Burr came to hide out after he shot Alexander Hamilton in the duel. The show's writer Lin-Manuel Miranda also workshopped what became the award-winning hip-hop musical at the Powerhouse Theater at Vassar College in Poughkeepsie. Alexander Hamilton himself spent time in Poughkeepsie in 1788, at the Dutchess County Courthouse to convince New Yorkers to vote in favour of the U.S. Constitution.
Retro-show-tune lovers of the musical Hair may want to visit Woodstock, nearby. And if you're inspired by the lyrics of Dear Evan Hanson… well, you can "bike the Appalachian Trail", or "write a book and learn to sail" here too! And if you like the old Americana diner setting of The Waitress, you don't need to travel as far as Indiana to find one, there are plenty in Dutchess County.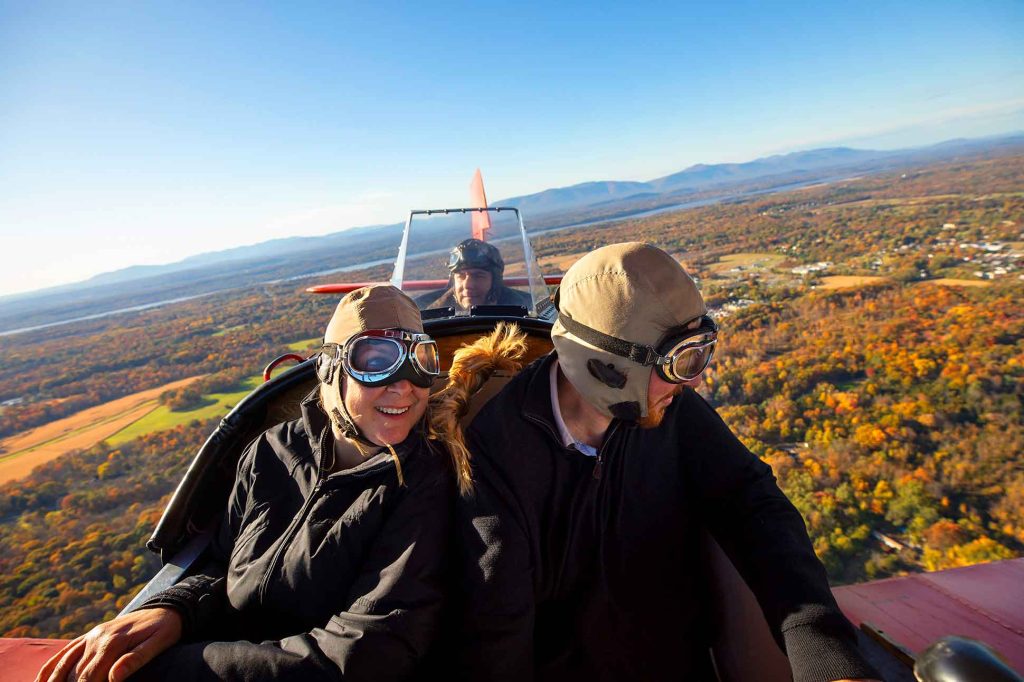 No skyscrapers, just open skies
What do real New Yorkers do in their free time? Well, they get out of town to the Hudson Valley to enjoy nature! So, if you really want to 'live like a local' and have an alternative experience that you just won't find in the big city, then you must explore the great outdoors of the Hudson Valley. From hiking and horseriding trails (be sure to check out the 'Walkway Over the Hudson' in Poughkeepsie – definitely one for Instagram. It is the world's longest elevated pedestrian bridge) – to kayaking and wild swimming, there's literally something for every nature lover in the region. In fact, there are some 75 trail systems and nearly 200 parks in the county.
Garden-goers will love Innisfree Garden, said to be one of the world's ten best gardens. It is influenced by Chinese style, originally established in 1930 as the private garden of Walter and Marion Beck, who wanted to bring to real life a space they saw painted in the scrolls of 8th-century Chinese poet and painter Wang Wei.
At the Old Rhinebeck Aerodrome, AV-geeks get the opportunity to fly in an open-top vintage 1929 biplane, to enjoy the views of the Hudson Valley and river from above, as well as its magnificent lighthouses. You don't get more open skies than that!
Pride of place
There's Pride at the very heart of the Hudson Valley, it's a place where LGBTQ+ peoplle (and other traditionally marginalised and intersectional communities) have long found a friendly, accepting and celebratory environment. We think it's to do with the area's long history of liberalism, but also with a diverse and inclusive megacity like NYC not far away, there is plenty of opportunity for open, cross-cultural exchanges. 

There are various resources for LGBTQ+ travellers and those looking to engage with local LGBTQ+ events, community activities and businesses.

When it's Pride month in June, many of the county's organisations go all out. LGBTQ+ OutThere travellers will revel in the celebratory atmospheres in town, where rainbow flags are hoisted and businesses rally to support the community. From sporting events; to parades; to theatre and music… June is a month of rainbow-hued fun and all the events run throughout the month, leading up to NYC Pride in the city at the end of June.

There are other events of LGBTQ+ interest throughout the year, many Dutchess County towns have LGBTQ+ spaces and monthly events. Also, every summer, there is one cultural event to follow, hosted by OutThere favourite Justin Vivian Bond, as part of the Summerscape festival programming at Bard College's Fisher Center in Annadale-on-Hudson. It happens in August each year, but programming can vary, so if you're looking to time your visit to coincide with Justin's shows, make sure to keep watch on what's happening.
Diverse experiences
There is no doubt that Dutchess County is full of diverse experiences in the traditional sense, but it is also brimming with inclusive experiences from a diversity standpoint. For those wanting to support Black-owned businesses, there's a growing list of experiences.

Keen to search out the region's diverse stories, we delved a little deeper to find that the Dutchess County Historical Society has started to develop a digital 'Freedom Trail' map to follow the historical developments of enslavement and freedom in the area, working together with the Mid-Hudson Anti-Slavery History Project and the Poughkeepsie Equality Trail, with a view to developing an educational trail that can be taken in real life.

Fascinating background research on the topic includes the story of James F. Brown, an emancipated slave from Maryland who escaped to Dutchess County to work as a free-man and master gardener at Mount Gulian, the household of the Verplanck family. A literate man, he kept a journal about his life and work for almost 40 years.

The Hudson Valley was one of the main arteries of the Underground Railroad, with enslaved people ferried to freedom, through Dutchess County. There are several private homes, Quaker meeting houses and churches that became safe spaces, but historians have reason to believe that steamships on the Hudson River were also commandeered by abolitionists to transport people to their liberty.

As rich and emerging as its African-American history, is that of Native Americans as well, dating back some seven millennia. The Wappingers and their related communities lived along the eastern banks of the Hudson River, what they called the Mahikannituck (which means "the river that flows two ways" referencing that the Hudson is actually a tidal estuary as it connects to the Atlantic Ocean at the harbour in New York City). They were eventually pushed out by colonists, but their stories are made indelible thanks to organisations like Mount Gulian.
---

Where to stay
In Dutchess County, they've got places to stay that range from quaint to quirky. Perhaps you might want to try out a refurb'd vintage Airstream caravan, or a luxurious Parisian-style boutique hotel. Some of our favourites include the Mirbeau Inn & Spa, the splendid LGBTQ+-owned B&B Chrystie House in Beacon and the Hotel Tivoli.
To help plan your next luxury trip to Dutchess County, visit www.dutchesstourism.com or speak to your travel advisor.
Photography courtesy of Dutchess Tourism, unless otherwise stated
---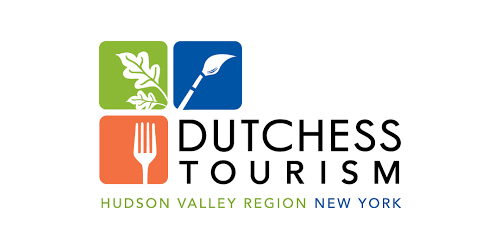 This article is in partnership with Dutchess Tourism
---