From getting the inside track on Vietnamese cuisine, to going local on the back of the country's favourite mode of transport, we explored Hoi An, a lesser-known part of central Vietnam, for a cultural honeymoon experience, under the wing of the luxurious, relaxed Four Seasons.
We were sat in the early evening at a long candlelit table, in the manicured garden of a pool villa. Tall palms swayed high above us in the cooling breeze. The sea air was scented with the mouth-watering aroma of barbecued seafood, as three private chefs cooked up a feast on an open grill; and just steps away, a bartender was busy perfecting the property's signature cocktails.
It's not hard to imagine how special this would be to share with someone you love. In fact, for many guests of the Four Seasons Resort the Nam Hai, here in Hoi An, Vietnam, that's precisely the case. We've lost count of the number of couples we've seen holding hands since we arrived. And why wouldn't you?
We were in a luxurious, safe haven, bathed in sunshine. The expansive grounds were landscaped with lush tropical plants, set off by a large, lotus-filled lake around which the exquisite spa was set. The size of the resort allowed room for each beautifully designed villa to feel secluded and private. Even at capacity, it had the air of a sleepy village on a Sunday afternoon. The beach was long and covered in soft, white sand and the three restaurants served delicious food. At night the place took on another level of romanticism. Lanterns were lit throughout, in a ceremony incorporating traditional music. The whole resort was one, big, dream honeymoon.
The laid-back vibe continued outside of the Nam Hai, in the surrounding paddy fields which we explored by bicycle. Just a short courtesy minibus ride away, we found the UNESCO-listed Hoi An old town. Compared to our previous experience of Vietnam, visiting the challengingly hectic Ho Chi Minh City, this was a welcome surprise. It was about as far a cry from the hustle and bustle of Vietnamese city life as possible. There were a few streets that were free from motorised vehicles; even the ubiquitous mopeds, upon which the locals seem utterly dependent, were banned. There was a rare, timeless atmosphere.
Tourists and locals alike took sunset strolls or rickshaw rides along lantern-decorated streets and meandered along the banks of the Thu Bon river. Caught up with the romance of it all, we hopped aboard a charming little gondola and placed a floating paper lantern in the water at sunset, a practice said to bring us good luck.
Food, of course, plays a significant role in any South East Asian adventure, and keen to expand our limited kitchen repertoire, we enrolled in the Nam Hai's own Cooking Academy. Head Chef Tran Thi Hong imparted her knowledge and love for the local cuisine with a passion that the late Anthony Bourdain would have relished. She started with a tour of the hotel's extensive organic garden where the resort's herbs, vegetables and fruit are grown. She then took us on a market tour where she urged us to sample exotic ingredients. So it was with Chef's enthusiastic encouragement that we even mustered the courage to try a durian, something which we had always bottled out of, despite numerous visits to South East Asia before. Chef gave us her assurance that the taste itself is nowhere near as overpowering as the intensely pungent smell. She was right. We couldn't help but notice that all of the market traders were women. From what we saw, that's just the way things roll here. The majority of the work, from manual labour to cooking and selling was done by women, while most men seemed very happy to sit back and let it all just happen around them.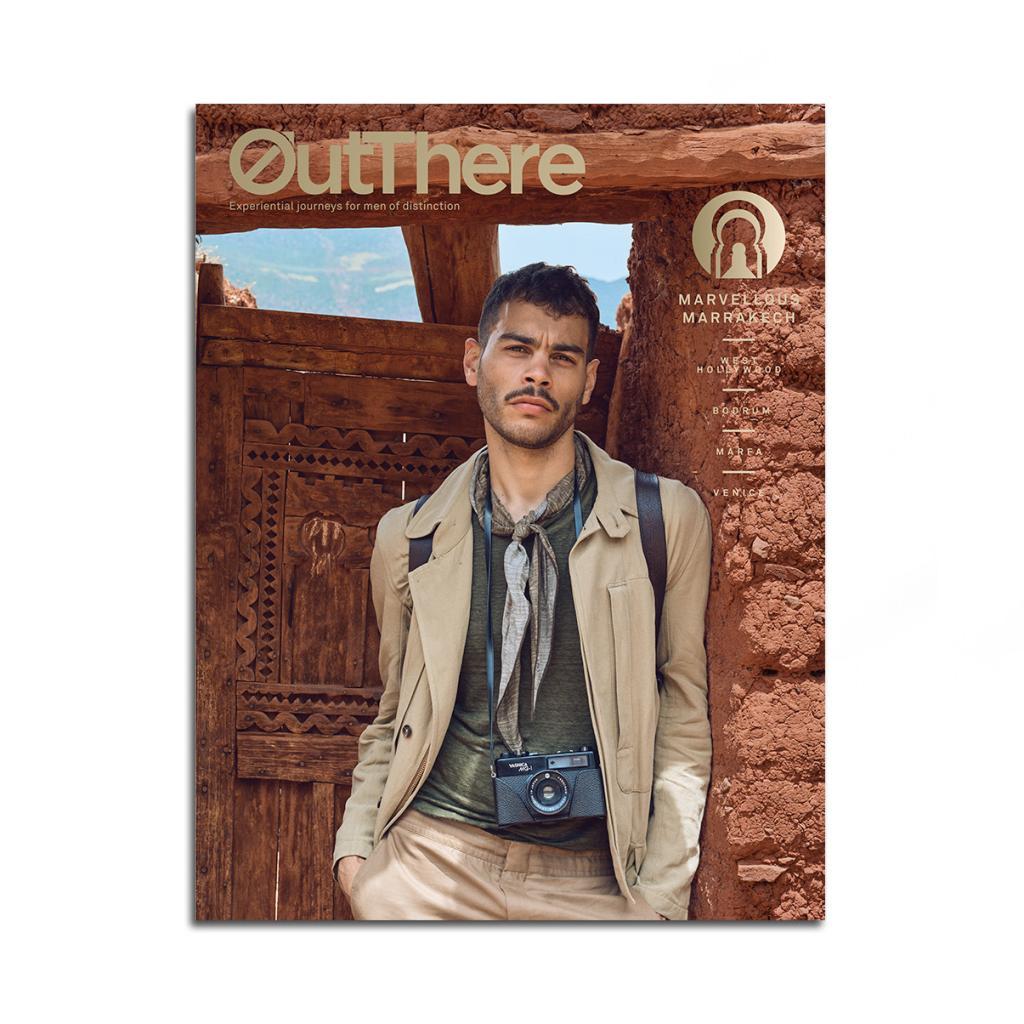 Back at the state-of-the-art kitchen at the cooking academy, Chef Tran Thi Hong took us through the process of preparing some of the Quang Nam province's delicacies: crispy crab rolls; green mango salad; classic Bún Chá (grilled pork with vermicelli); and sh with turmeric and dill. All pretty healthy for the most part, but the amount of palm sugar that goes into a simple salad dressing was quite eye-opening. We needn't have worried so much. There were so many ways to burn off the calories at the resort, we could happily consume our body weight in palm sugar-laced food. From anti-gravity yoga (best not done after a hearty lunch, we should add), to paddle boarding, windsurfing or kayaking in the sea. We didn't get the opportunity to try out the clay tennis courts, neither did we have enough time to use the well-equipped health centre, but we did manage a few lengths of the generously-sized, adults-only pool, before we drifted off to sleep on one of many comfy sun loungers.
We returned to our villa at dusk to find it lit only by candles. It was like a scene from a romantic movie. The warm, low-level glow gave the large, open-plan space a cosy, welcoming atmosphere. We took a long, open-air shower in our private patio before retiring to the luxuriously vast four-poster bed.
The next morning, after a remarkably good breakfast, we made the 60km minibus journey, through some stunning scenery, to My Son Champa Sanctuary. Located in a lush valley surrounded by mountains, the site has been continually inhabited for 900 years, longer than any of the others of the great civilisations of Southeast Asia. Although less impressive than the better known Siem Reap, the site was far less touristy, and we got to spend quality time exploring the surprisingly well-preserved archaeology, before returning to the resort for a signature 'Nam Hai Earth Song' spa treatment – two and a half hours of first being scrubbed, then taking a long, cooling bath laced with lotus petals and herbs – before being massaged into a state of semi-consciousness, only to be awoken by our masseuse gently playing crystal singing bowls.
Thoroughly chilling out can work up an appetite – a problem easily solved by the fun 'Vespa Adventures'. I opted for their 'Hoi An Streets & Eats' tour which involved riding pillion on a speeding scooter all over greater Hoi An, seeking out local bars and eateries.
Whizzing down rural roads and through the back streets was an exhilarating way to experience the area and to discover gastronomic delights, of which we would otherwise be completely ignorant. We sampled fresh and spicy seafood canapés, washed down with a sunset cocktail at the Shore Club on An Bang Beach, a hip beach bar with a sun deck and a chilled vibe, where had we had more time, would have become our go-to spot to enjoy the early evening scenery. This time, we were soon whisked away to try our hand at making some Banh Bao Banh Vac (otherwise known as White Rose dumplings) at Miss Ly Cafe 22. Our clumsy efforts paled in comparison to those of the skilled women and girls who worked there, sat around a large circular table. Apparently, they represent four generations of the same family, and their combined efforts supply most of Hoi An's restaurants with these traditional, delicious, fluffy, meat-filled buns.
The evening continued in much the same way: short, exhilarating moped rides between local eateries, each with their own specialty. Finally, as midnight approached, we were delivered back to the Nam Hai, exceptionally well-fed and watered and slightly shaking on our pins, due to a combination of local beers and sitting astride a vibrating motorbike engine.
Our last day was spent exploring another UNESCO listed site: the Cu Lao Cham Biosphere Reserve, which consists of eight islands. We were taken to the largest, the only one that is inhabited, and explored the charming fishing village. The rest of the island is made up of tropical beaches and wild jungle. We were then back on the boat for a few hours of snorkelling over the coral reef in breathtakingly clear water, filled with all manner of tropical fish, sealing the deal on this beautiful Vietnamese experience.
Did you know?
Same-sex marriages are permitted in Vietnam, yet it does not give either party any legal rights, so it may not be the ideal place to officially complete your nuptials. We'd suggest doing the legal stuff at home before heading out here, but there is nothing stopping you from holding a private ceremony. The staff at Four Seasons Resort the Nam Hai are more than happy to cater to all your needs associated with your big day, from providing someone to officiate the ceremony, to of course catering and entertainment. The pool villas, with their large private gardens, are the perfect spot for a wedding reception. You can even get bespoke wedding suits made for you by one of Hoi An's 300 tailors.
Photography courtesy of Four Seasons Hotels and Resorts and by Martin Perry