Bequia has been a favourite for years among cognoscenti of the Caribbean and it's easy to see why – the guest experience at this family-run resort is nonpareil and grows organically by the day, in tune with visitors' needs and those of the planet.
"Say it 'beck-wee' and people will know your Aunty Barbara taught you well," explained my aunt's best friend, a statuesque, jaw-droppingly gorgeous Bequian woman. "Tourists say 'beck-way'."
Barbara is the reason that from the age of 12 I have always been fascinated by Bequia. Sometimes I'd catch her dancing to reggae in my aunt's kitchen after they'd polished off a few bottles of wine (I soon learnt that the appreciation for wine by the bottle runs deep in our family). She'd say, "this music, this happiness – it's like going back to Bequia, dancing in the breeze, with my feet kicking up sand".
So, it is fitting that my debut in Bequia society a quarter of a century later is a few bottles of wine down at Bequia Beach Hotel. My bare feet are in the sand, sifting the cool white powder through my toes as I shuffle to the live, offbeat rhythms of a Jimmy Cliff cover, egged on by two generations of the hotel's Swedish owners, the Mortstedts. Around me are the resort's international guests. Fresh back from their four-week cruise, the understated shipping magnets from Gothenburg and their wives quickly join the revelry. An American in a Panama hat, with an air of ex-CIA about him, offers muffled words of unintelligible encouragement through a hard-bitten cigar. An older British couple sits back away from the action – as British couples do. They're the kind that haven't said a word to each other in 50 years, yet they're toe-tapping along in romantic unison (later I learn it's their eighth visit to the hotel). A Russian woman, head to toe in Lululemon athleisure, Zumbas awkwardly to the music while her husband sits blissfully unaware of her antics as he's glued to a video on his phone. A tabloid-list heiress – visiting for the night from Mustique – is drunk and creating a bit of a scene, probably because no one's paying her the attention she's used to.
It's a somewhat motley crew at tonight's fresh lobster-BBQ-bake, held once a week on Saturdays at the hotel's terrace restaurant. But it sets the scene for the kind of property the BBH is – unpretentious, relaxed and a well-kept secret among people from all walks of life who want a true taste of the Caribbean. Too many luxury travellers get hung up about what they look like on resort, how rich or famous they come across, or about whether or not other guests will care if their bedmate is of the same gender. Clearly, here at the BBH, that doesn't matter; a refreshingly Swedish ideology – and a much-needed one – especially in the Caribbean.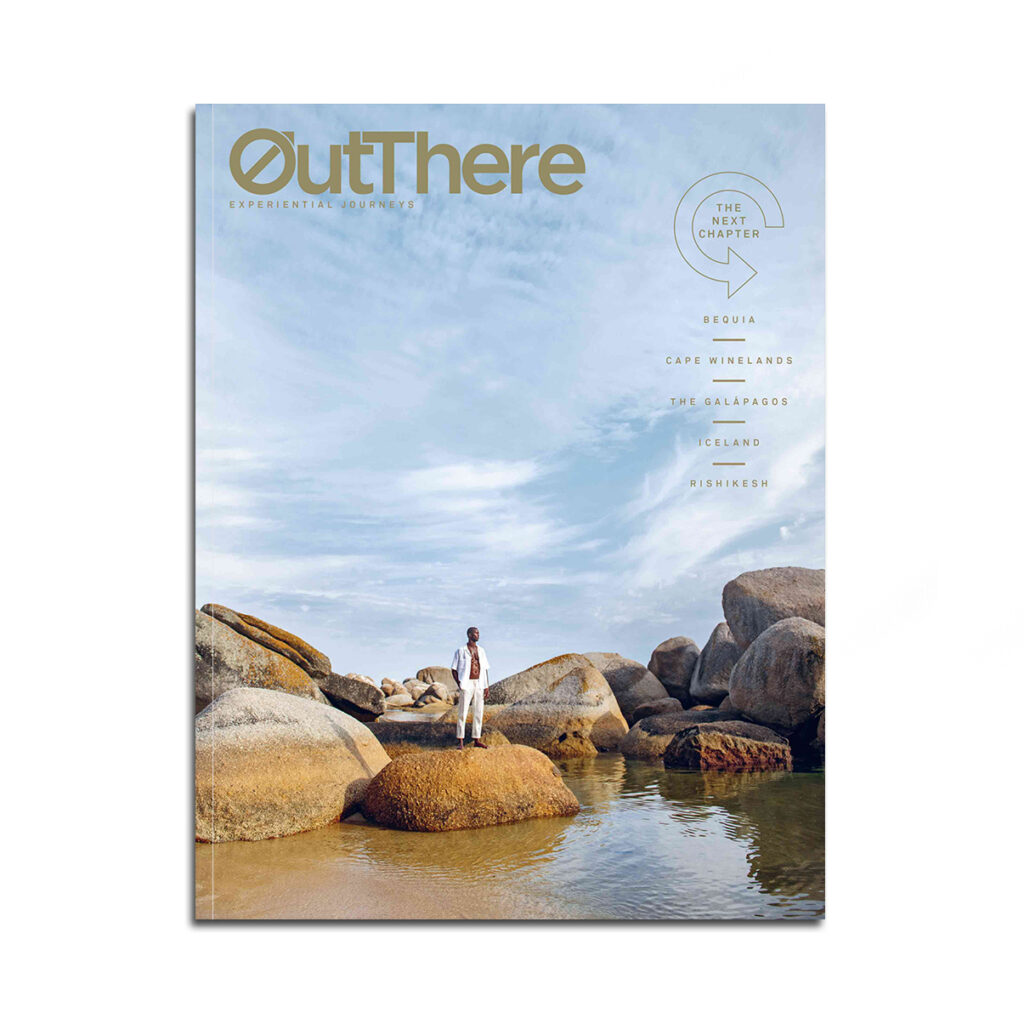 Bengt the builder
The story of the arrival of the inimitable Mr Bengt (Mortstedt senior) on the island is perfectly scripted, a romanticised 'boy meets island and falls in love' yarn. It's all there on the BBH website with archive photos. But the twist in the tale is that Mr Bengt had never intended to be a hotelier. He had no prior hospitality experience, but was an accomplished and visionary property developer. As his son Philip will tell you, his dad's interests lie more in building things. And when you understand this, it goes a way to explain why those who love the BBH are loyal fans.
Mr Bengt has a no-nonsense approach to hospitality. "Build it and they will come," he tells me over dinner one night, pausing his thoughts to study the wine list, then choosing a bottle that I quickly learn is his go-to (he picks the same one every night). It must be an inside joke with the sommelier, yet he still reaffirms the choice each night as if it were a new one. Mr Bengt goes on to tell me that when he first built the BBH, he had to deliver on a need for practicality and comfort for himself and his guests – accommodation to meet the demands of the weather, along with a pool, a bar and good beach access – something that was rather alien to this part of the Caribbean in the mid-1990s.
He built what he could from local materials and shipped in the creature comforts, such as Swedish mattresses and air conditioning. The rest more or less came about as a result of guests' demands over time – buffet breakfasts, a spa, watersports, WiFi, in-room amenities. If there was a demand for something, they would add it to the list of must-haves that would be brought back in Bengt or Philip's suitcase on their regular jaunts 'home' to London. Inevitably, the guest experience we see today has grown organically, layer upon layer.
You can tell that on arrival just from the time-capsule of a welcome reception – an airy parlour room, framed by latticed woodwork, complete with imposing sofas and peacock chairs, polished teakwood floors, framed maps and stickered leather trunks. On the shelves are sun-bleached paperback novels in every imaginable language that guests have left or exchanged. There's also plenty of kitsch, such as the parrot-in-a-Hawaiian-shirt lamp, placed strategically among the otherwise handpicked antiques and reproduction retro travel posters. There's no steel-drum welcome soundtrack here. Instead, the wicker ceiling fans gyrate to Nicki Minaj's R-rated tones, out of a retro hi-fi, perched high on a bookshelf as we receive our welcome drink and cold towel. In a way, it feels like coming home – and I like it. There's something nostalgic about the place, a far cry from the raked, white-pebbled firepits and Lombok catalogue furnishings you so often see these days.
Like its quirky welcome, it is easy to see what else has been bolted on in its 30-year evolution. The spa is housed in a repurposed suite and offers adequate treatments with experienced therapists, but falls a bit short on atmosphere. The Italian restaurant, positioned as the 'fine dining' alternative, offers a literal expression of the phrase – food that's okay. I much prefer the food and ambience in the hotel's main restaurant and, at the time of our visit, one of its brightest talents in the kitchen has just returned from a culinary scholarship in Sweden.
Yet, somehow, this organic, self-taught approach – coupled with the fact that the people in 'executive' positions at the property are family members or a friend helping out for the season – adds homely charm, authenticity and a personal touch.
Four hectares of landscaped gardens, full of tropical plants, colourful flowers and fruit trees (some slung with inviting hammocks), make up the resort, which slopes down to a crescent of sandy beach. Pastel-coloured cabanas line the hotel's main pool, where guests spend most of their days soaking in the sun. I prefer the 'hidden' pool, attached to a suite block further uphill. It can be booked privately by a group and affords a beautiful vista over the garden to the sea.
My own suite – housed in an ocean-facing block – is decorated in island style, with a bamboo four-poster bed, a muslin mosquito net and, eccentrically, a loud zebra-print sideboard. The real magic, though, comes when you throw open the sliding doors to let the sea air and sounds of the crashing waves in.
If you want to level up, there are a handful of bungalow villas, each with private plunge pool, but these are set a little further inland. In my opinion, the hottest keys are the sea-front suites.