On a visit to the 'Beverly Hills of Arizona', Uwern Jong becomes bewitched by the man who created a desert utopia here little more than a lifetime ago and, through him, finds inspiration and release.
"When Frank Lloyd Wright decided he'd had enough of the cold Midwest, he came here," says Nancy in that resolutely chirpy tone of voice all American tour guides seem to have.
She beckons me out of the searing Arizonian sun into the great architect's studio, now part of the heritage attraction Taliesin West. It's peculiarly cool inside, a quirk of great airflow design, I'm told. I let out an audible sigh of relief.
"It's just 103 out there. That's 39ºC to you. But… it's a dry heat," she laughs, landing that ol' quip that locals use to make fun of unsuspecting foreigners. She sweeps her arm out to her side like a gameshow host's assistant, presenting the vast expanse of Sonoran Desert beyond the windows as if it were the jackpot prize. "Beautiful, isn't it," she adds rhetorically.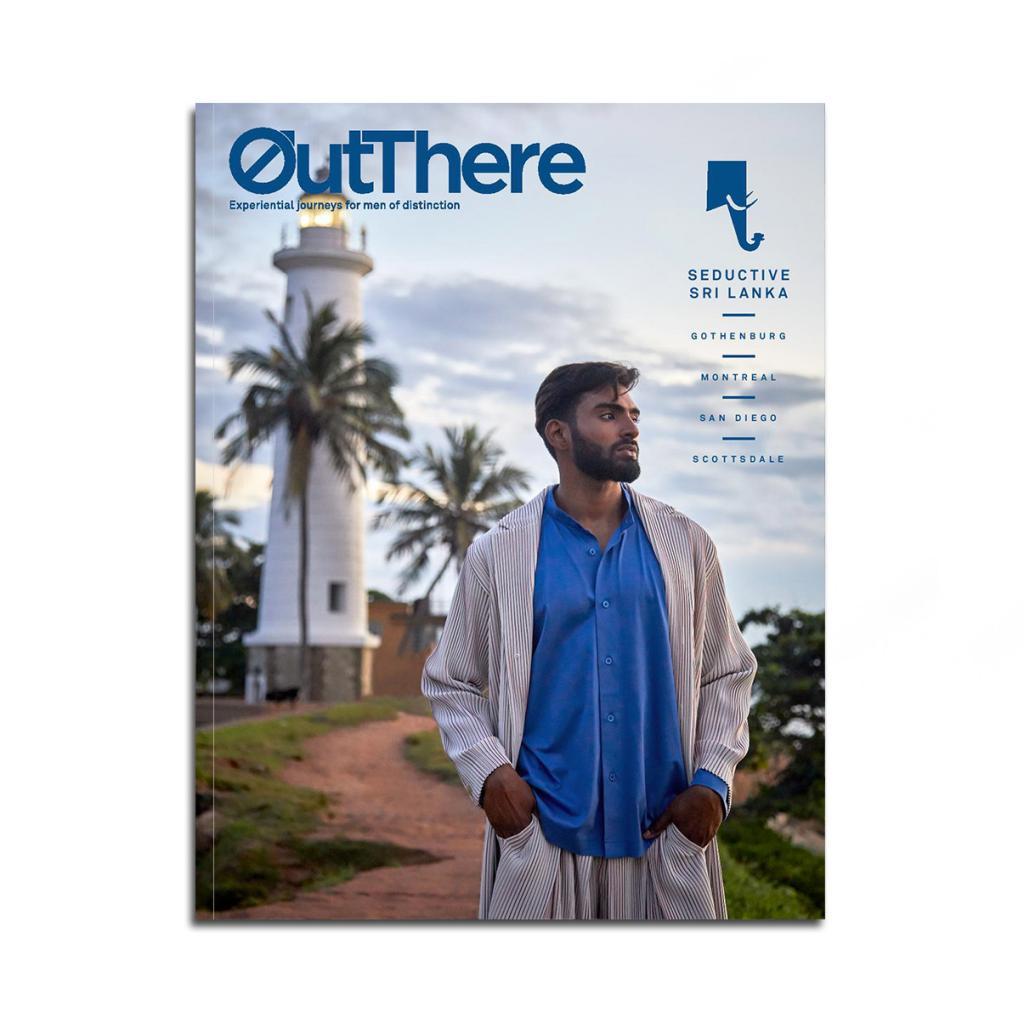 I stare out at the foothills of the McDowell Mountains, dusty and lifeless save for a smattering of towering saguaro cacti, standing like a platoon of surrendering soldiers with their hands up. To humour her, I raise my phone to take a photo of the strangely picturesque nothingness. I notice my signal fall to zero and the last bar at the top of my screen flickers as if it's gasping for its final breath of 4G. Scanning the horizon, I can just about make out the edges of Scottsdale's chic suburbs beyond. But back in 1937, when Frank Lloyd Wright and his merry band of apprentices came here, there was nothing.
I'm intrigued by what inspired FLW to build this eccentric edifice way out in the desert. Three decades before his arrival, he was the man of the moment in burgeoning Illinois. Just a couple of years before his arrival in Arizona, he completed one of his most iconic works, Fallingwater, in Pennsylvania. So why move as far from civilisation as possible? Was he on the run? Partly. Despite decades of commercial fame, it was said he wasn't great with money and had had a run of bad luck. He also made some not-so-sound investments (600 acres of land in the most barren part of Arizona spring to mind). But perhaps he was just tired of the cold… And he was pushing 70. Maybe he wanted to see out his twilight years in the warm and rise to the challenge of building a desert utopia. He certainly succeeded.
A dream come true
Over the 20-odd winters until his death in 1959, Wright and his loyal disciples built the creative commune that stands here today. Favouring artistry over permanence, they started with just tents and canvas, but over the years he integrated more durable materials from the desert, remaining respectful of and inspired by his surroundings. He became adept at using nature to his advantage, channelling sunlight into the buildings and inventing revolutionary underground cooling systems. His goal was to demonstrate that one can be self-sufficient even in the middle of a harsh environment.
He created spaces to encourage sociality – open-plan workshops, dining rooms, acoustically astounding theatres, time-out terraces, pools and gardens. Ever mindful of local culture, he incorporated abstractions of Native American imagery as details. He was also savvy enough to realise that to continue to inspire, he had to bring the world to the desert and, as a lover of Oriental art, I was struck by the amount of chinoiserie and Asian antiques, other-side-of-the-earth influences, integrated and preserved here.
Whatever his motive, Frank saw in this harsh desert terrain what he called 'the most remarkable, wonderful resource in the world'. He felt that here people could live their lives in a rare, independent, unusual manner and cultivate the art of seeing and feeling. He saw the desert as an opportunity to get away from perceived knowledge and use our powers of observation to create art.
He wasn't alone in that. Closer to Scottsdale, I come across a motley crew of artists at Cattle Track Arts & Preservation. They're another creative collective, whose predecessors came out here a decade before Frank Lloyd Wright to escape the coastal capitalism of the big cities and make sense of life in the desert. They turned historic adobe structures into a haven for writers, dancers and artists and developed their own brand of work.
It's a tradition that continues today, with the works of the current makers very much 'of the desert'. What strikes me as interesting is that many of them aren't from Scottsdale, or Arizona even. Here, there are painters, photographers, ceramicists – even a blacksmith – from all over America, each with a similar story to tell about giving up life in the big city to hone their craft and boost their creativity.
So, eight decades on from when the creative murmur first appeared in this part of the state, the pilgrimage from the bustle to the barren in search of inspiration continues. In fact, moving to Scottsdale today is a far more attractive proposition than ever before. The city is the embodiment of the modern desert utopia that FLW dreamt of. A self-sustainable, man-made oasis – built to encourage sociality – with the best of the world brought in.