Of the things in life we know to be true, this is one: whenever we're reminded that there's always someone more successful than ourselves, the chances are that they have just parked their powerboat in the garage at the stern of their four-storey yacht anchored off St Barts, a tiny island where huge wealth comes to 'net worth and chill'. Tycoons and the haut monde love the French oversea collectivity for its ultra-generous sense of hospitality. And nowhere is more thoughtful or attentive here than the Cheval Blanc St-Barth.
It's easy to forget that before Saint Barthélemy became a place where media moguls and their supermodel girlfriends use the word 'winter' as a verb rather than a noun, the island in the French West Indies offered a life less sweet than the one settlers might have hoped to find in the Caribbean. Hilly terrain, a lack of freshwater and nothing but crags and sand (where other islets abound in soil) made it hard to cultivate crops and live self-sufficiently. They're the reasons, it's thought, that the Arawak and Taíno people, who first set foot on the island they called Oualanao, settled here only semi-permanently. Their humble lives, however, didn't stop them from showing remarkable hospitality when Christopher Columbus arrived in 1493. According to the explorer's logbook, the Arawaks had a welcoming spirit and 'offered to share their goods with everyone'.
Columbus displayed his gratitude in a way that would become a colonial signature, by renaming the island after his brother Bartolomeo – a small mark left on the map of European 'conquests', foreshadowing the darkest chapter in the history of the Americas.
As centuries went by, sporadic visits turned into settlements and over time St Barts would be colonised by Malta, Britain, Sweden and France. When the French bought the tiny island from Sweden in 1878, taking over for the fourth time, they decided not to sell it again. Effectively, it had been a playing card handed back and forth between European nations looking to gain strategic ground across the Atlantic. Its sole value, in their eyes, had been its 'occupiability'.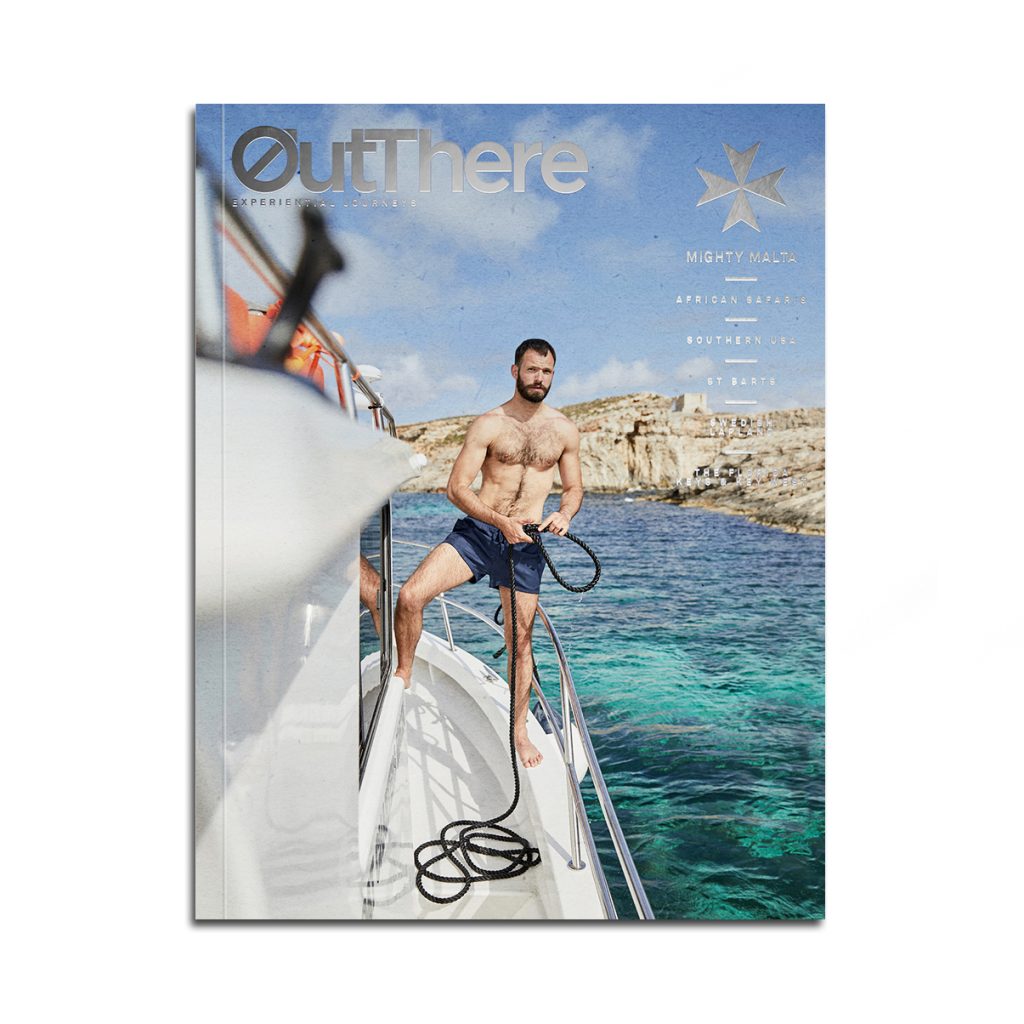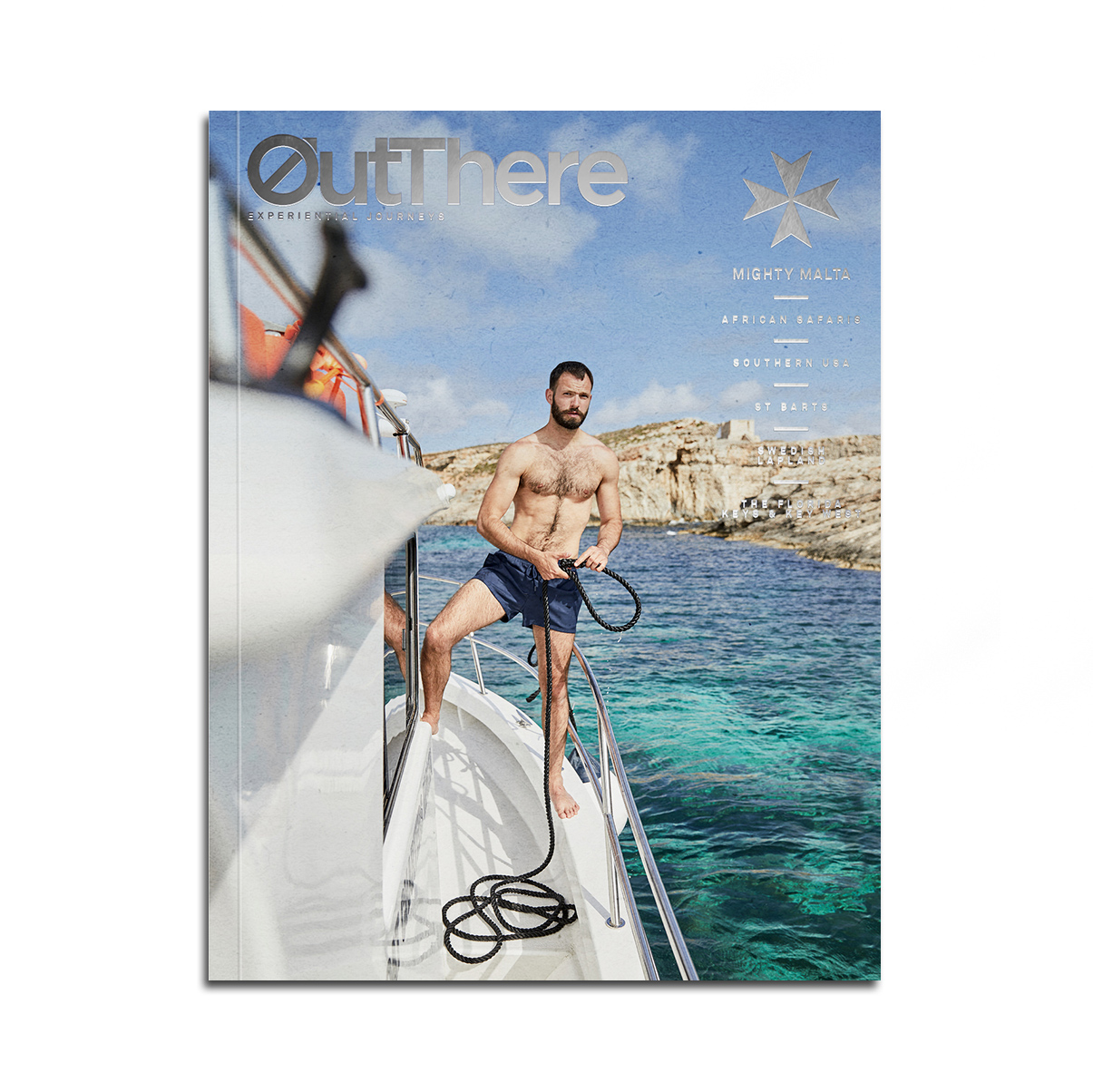 Then, in 1946, something extraordinary happened. French-Dutch aviator Rémy de Haenen landed the very first plane on the island. He saw an exclusivity in Saint Barthélemy's remoteness that eluded others. He built the island's first-ever hotel and eventually became its mayor. What's happened since has gained St Barts a place in the upper echelon of the world's most illustrious holiday destinations. The Rothschilds and Rockefellers arrived, looking for privacy. So did Nureyev and Johnny Hallyday, heralding an age of high-profile celebrity visits that continues to this day.
"That's the Feadship yacht of WhatsApp founder Jan Koum down there", points out a peroxide-blonde British expat we meet on the charter flight over from nearby Antigua. Her skin has clearly never seen SPF and, at 60-something years old, she's more of a 'leatherback' than some local turtles. "It's called Moonrise. Pretty name for a boat. Cost him a mere $220m."
It's not the only yacht we see dotting the cerulean sea as we descend between two hilltops, metres above road traffic, before nosediving onto the island's airstrip. At only 650m long, it's the third most dangerous in the world – according to the History channel, anyway – and pilots require a special qualification to land here. But opening our eyes again after a short prayer, we also notice Saint Barthélemy's iconic red-tin rooftops, many of which have faded under the tropical sun. It's their very particular shade of blush pink that's become the signature colour of the Cheval Blanc St-Barth, Isle de France, a hideaway in the easternmost corner of the island's longest beach, Flamands.
Though there's been a hotel here since 1991, it wasn't until French luxury conglomerate Moët Hennessy Louis Vuitton bought the property in 2013 that it got a much-needed facelift, reopening as a Cheval Blanc 'Maison' the following year. In 2016, the resort became the only one in the Caribbean to be awarded 'Palace' distinction by the French Ministry of Tourism, cementing its status as the region's most gushed-about celebrity hotspot. Then came Hurricane Irma.
The Category-5 hurricane caused no fatalities on the island, but it did wreak havoc across St Barts, leading to the Cheval Blanc undergoing another renovation, spearheaded by three luminaries, all world-renowned in their respective fields – interior designer Jacques Grange, landscape architect Madison Cox and sculptor Jean Michel Othoniel, whose work The Constellation of Pegasus greets guests upon arrival.
Strolling around the Maison's grounds, you could argue its 61 rooms, suites and villas constitute not one hotel, but two: there are the original structures strewn around lush, tropical gardens and connected via a network of boardwalks, as well as a more recent addition of suites and villas tumbling down a hill in the far corner of Flamands beach. Aside from works of art and a signature colour – staples in every Maison of the 2006-founded Cheval Blanc brand – the St Barts property also entices with its own scent. Tropical Chic was created by Guerlain's head nose Thierry Wasser and is one of countless small touches that demonstrate the ingenuity and sophistication that has gone into tailoring a retreat where every part of a guest's stay has been considered and refined.
This attention to detail is indeed the Maison's most seductive quality, and it starts, as it always does, with the staff who run the Cheval Blanc St-Barth. Very French, very charming and perhaps a little flirtatious (although 'French' arguably covers that), they acknowledge us with a courteous 'bonjour, Monsieur' each time they hand us a towel on the beach or point out the tortoises crawling around the undergrowth surrounding the spa.
"They love to come here around noon to feed on hibiscus flowers", explains a majordomo in a frilly-strap dress. "C'est un compliment, bien sûr, because the blooms are blush pink, like our Maison".
"As little as 20 years ago, locals would go to the supermarket barefoot. Bill Gates already had a house here, Marc Jacobs mock-wedded his then-boyfriend, Lorenzo Martone, in a ceremony here in 2010, and Paul McCartney began his love affair with the island with wife number three"
In line with the property's intimate size, the spa isn't exactly the most elaborate we've seen, but the treatments are sublime and, to the delight of our inner gourmand, they're followed by delicate treats rather than the cookie-cutter cup of ginger tea we've come to expect post-massage. Small gestures like these are an important thread in the fabric that makes the Maison: daily-changing sleep elixirs made from verbena, orange peel, pineapple or cinnamon await us at our suite each night. So do indulgent midnight snacks, petal- and palm-leaf-filled baths, and even a bottle of homemade, vanilla-infused rum left by our minibar. If we didn't know better, we'd think the Cheval Blanc is trying to get us laid. Incidentally, the pillows on our bed tease with sweet promises in the shape of stitched expressions, from 'harmonie' to 'paradis', neither an overstatement.
Those are far from the only charms that come with our 90-sq m Ocean Suite. Once used for a Louis Vuitton pop-up, it features an assortment of globally inspired amenities. Aboriginal art, Venetian vases, Moroccan tiles, Mexican pottery and mashrabiya-style cupboard panels are shown to advantage in a bright and breezy space that culminates in a walk-in wardrobe not unlike the inside of a perfume bottle at one end, and a private terrace offering jaw-dropping views at the other.
When we step out onto the terrace for the first time, we watch the sun set in the exact spot the sea meets the crescent-shaped Flamands beach straight ahead, casting its light over forested hills to our left, where mansions with stratospheric price points bathe in the golden glow. Back inside, some 60 different amenities, from body scrub to bath bombs, continue the theme of attention to detail, although if you ask us, Cheval Blanc's branding on objects such as coasters, mosquito swatters and even loo-roll stickers evokes an air of commodification at odds with the island's perceived remoteness.
Ironically, the only place that lacks labelling is the breakfast buffet, leaving those with dietary requirements feeling rather neglected. The Maison makes up for this once they realise we're vegan, cooking up a plant-based storm for lunch at the beachside La Cabane, and delectable dinners at La Case, where chef Jean Imbert's signature dishes, such as avocado with chilli pepper or cucumber with pomegranates and lime, make our taste buds tingle in their thousands.
One night, we dine on the beach, with our feet in the sand, when the Cheval Blanc's general manager stops by for a chat. A French woman with the type of effortless style that has other nationals standing on the sidelines in awe, she tells us that as little as 20 years ago, locals would go to the supermarket barefoot. Bill Gates already had a house here, Marc Jacobs ("a nice guy") mock-wedded his then-boyfriend, Lorenzo Martone, in a ceremony here in 2010, and Paul McCartney ("very sweet") began his love affair with the island with wife number three. You're unlikely to spot any bare feet in the baking aisle now, but an informal aura pervades on the island: what happens here happens entre nous.
Once inhospitable and out of the way, Saint Barthélemy was never an obvious choice for the world's leading plutocrat playground. But you would be mistaken to attribute its popularity to mere coincidence. Rather, establishments such as the Cheval Blanc St-Barth have advanced French high-end hospitality with an infusion of Creole charisma, creating a guest experience here so abundantly inviting that visitors become 'friends' of the Maison and return to it year after year.
'Attention is the rarest and purest form of generosity,' wrote French philosopher Simone Weil to poet Joë Bousquet in a letter in 1942. Just four years later, Rémy de Haenen arrived in St Barts, forever changing the fortunes of this little speck of land by paying it the kind of attention the island had never seen. And Saint Barthélemy, you get the sense, was happy to return the favour.
Photography by Steffen Michels and courtesy of Cheval Blanc