Martin Perry travels North and meets Thailand's most prominent elephant whisperers in the cultural capital of Chiang Mai.
"A proper elephant skincare routine is an important part of ensuring its well being. It relieves the animal of distressing skin ailments and allows it to get a good, restful night's sleep, meaning it is far more likely to feel contented and balanced".
I'm hearing this half-way up a beautiful, shady tree-covered mountain just outside Chiang Mai. I'm walking and talking to the enigmatic Theerapat Trungprakan (Pat), owner of the Patara Elephant Farm, a family-run conservation project that specializes in health recovery and breeding management for domestic elephants. I'm thrilled to find out that this is not a trashy tourist 'circus', where large numbers of ill-treated elephants are shipped in or bred to provide a cheap thrill to holidaymakers. It is an educational programme founded on sound ecological and animal welfare principles, with the aim to inform and engage its visitors about the plight of elephants in Thailand.
Set up 14 years ago with just a handful of rescue elephants, Patara has fostered a well-cared for and content herd of 38 utterly charming animals, in a five-star setting, as far as elephant accommodation is concerned. They have over 10 soccer fields worth of varying terrain for exercise, mountain paths, grazing meadows, rivers, mud baths and even an outdoor shower in the form of a waterfall and a natural plunge pool. Under the careful observation and instruction of expert mahouts, visitors can really get up close and personal; with the knowledge that the proceeds generated by the project are forming part of the solution and not adding to the considerable problems faced by many elephants across the country.
"We want our visitors to leave with a good basic knowledge of elephant welfare", says Pat. "We do this by inviting them to become 'owners' of our elephants for the day. They get to care for, feed, perform correct skincare routines and exercise the animals in as close to their natural environment as possible. We pair each person with an elephant that matches their personality and work hard to help them form a bond. Elephants are powerful, not just physically but spiritually too. Respectful, close contact with them is extremely moving."
After just an hour of being there, I'm overcome with just this feeling. I meet a baby elephant, who mischievously plays with me, leaning into and pushing me off balance whilst her mother watches patiently from a few feet away. Ten minutes later, she lets out a deep, loud call and without hesitating, my new friend turns on her heels and runs back to mommy, both sets of ears flapping in contentment – mine and hers.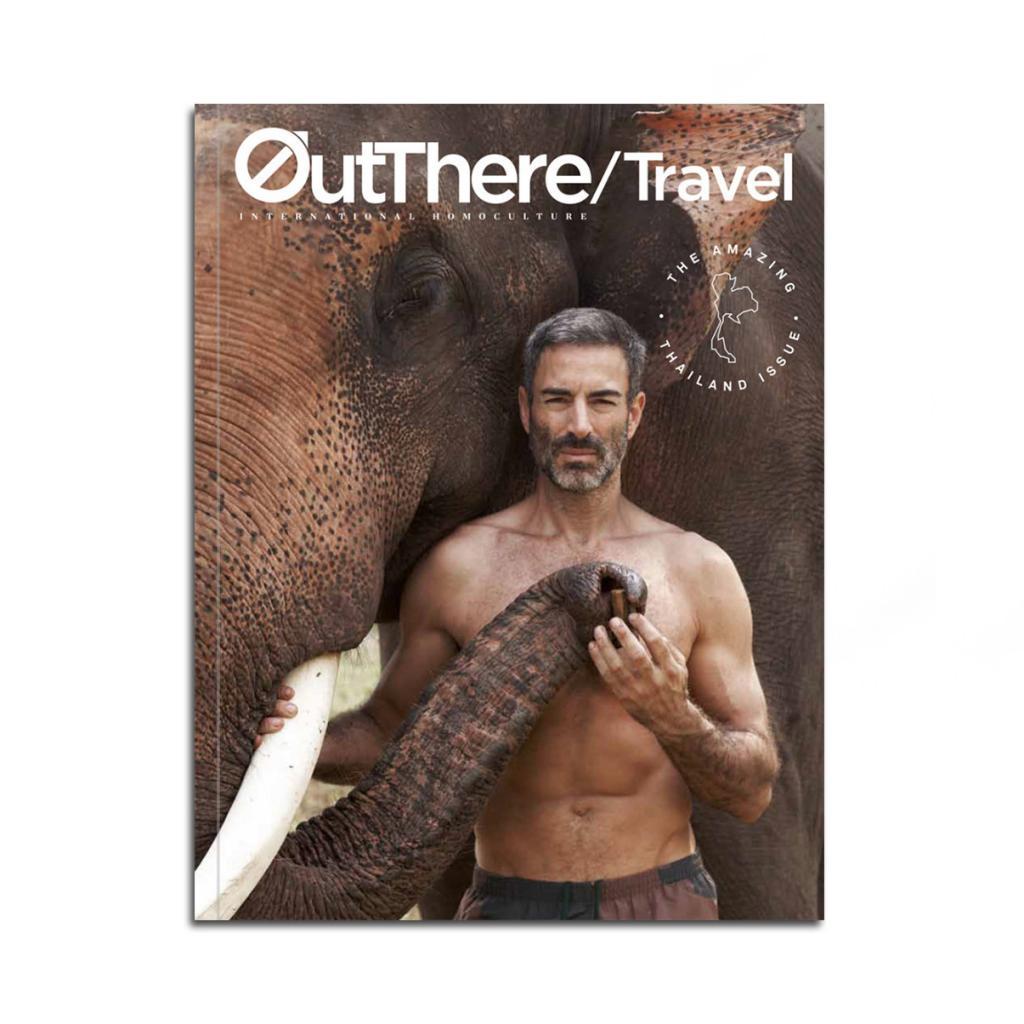 Another person at the heart of the movement to re-educate people about the role and welfare of Asian elephants is John Edward Roberts, with the unique job title of 'Director of Elephants' at the Golden Triangle Asian Elephant Foundation in Chiang Rai. He was employed to set up an imaginative and ethical elephant camp 10 years ago. The foundation was created specifically to help Thailand's population of begging, street-elephants, but it has now expanded to look at the bigger picture and start doing some conservation work, as well as looking at welfare.
"In the wild, elephants perform a vital role in helping to keep forests healthy. They do this by creating migrational paths, they are nature's architects, town planners and seed dispersers. Whilst Thailand still retains a wild population of elephants, there is a real lack of funding to study or maintain them."
It is believed that the number of healthy, protected elephants in the wild is around 3,000, but just forty years ago, that number was in the region of 6,000.
"With no proper monitoring in place, the population could crash and we may not find out until it's too late", he adds. "There is some attrition due to human-elephant conflict and possibly some wild capture, although I think this is concentrated in Burma where it is still legal in certain circumstances… Our efforts and money should be concentrated on keeping them wild and helping them increase in numbers." The challenges faced by captive elephants are not any easier to police.
"Captive elephants face many problems. But mostly it comes down to a huge demand from tourists and illegal export abroad, leading to unsustainable breeding… There are a majority of places where they work too hard for little pay – no pay at all if they cannot work! It seems that the most lucrative business model is to have as many elephants as you can, pay them as little as possible for as many hours as they can manage. All this in unnatural, stressful environments where their physical and psychological needs are far from being met."
Simplistic solutions like blanket boycotts provide no real answer.
"Good camps are grouped with the bad, forcing them to go out of business, which in turn means that the elephants have no income at all… it is far better to collaborate with all the stakeholders and gradually reduce the demand for elephants in line with a gradually managed reduction in captive populations."
Like Patara, the GTAEF attempts to educate visitors through thought-out and mutually beneficial experiences.
"We hope to use our captive elephants as ambassadors for the wild herd, sending our visitors away with a strong connection and knowledge of the true issue. Welfare issues and the traditions surrounding mahouts and their history are a large part of what we do, but we also hope that our guests leave with a strong feeling of the importance of wild elephants in an Asian forest and an understanding of why it is so important to keep them there."
For travelers with an interest in conservation, ecology and animal welfare, we wholeheartedly recommend the Patara Elephant Farm in Chiang Mai and the GTEAF, based at the Four Seasons Tented Camp Golden Triangle in Chiang Rai. To visit elephants in the wild, visit the Kui Buri Royal Project in Hua Hin.
Get out there
Do…
… thoroughly research any elephant camp before you visit.
… try to look beyond the tourist brochures and propaganda.
… pay a fair amount to a good camp. This means that more money goes into elephant welfare.
Don't…
… trust a camp if it says that they're the only people doing good work.
… forget to ask yourself what the camp is doing to help protect the species.
… visit a camp that's buying or selling elephants. It always hurts the wild population.