In the sunshine archipelago that makes up the Canary Islands, they don't just say that the beach is life, it's actually a philosophy! It affords visitors (and local islanders alike) a laid-back atmosphere and state of mind… perhaps that's why all its islands are also so welcoming to OutThere travellers, especially those from the LGBTQ+ community.
Picture this, 500 beaches, 3,500 kilometres of coastline and 3,000 hours of sunshine. Yes, the Canary islands can indisputably give you all the numbers to back up why it is the perfect place to take a holiday (or two) next year. But it is its soulful aura and spirit of inclusivity that has won us over time and time again. This is really what calls us to return.
You'll feel it in its endless sandbanks, where you can walk for hours, listening to the sound of the waves and feeling the sand wash through your toes as you explore its hidden coves. Or perhaps you want to be more active and get involved in watersports, or explore the dramatic coastline from a luxurious yacht, stopping off at beaches that others can't get to easily, for the ultimate privacy.
However active or passive a holiday you want, there's a beach in the Canary Islands for you. Sometimes the colour of the sand is different, or even its texture… or the waves lap up onto the shore in a different way. We know we hardly need to sell the charms of a beach to you, but each is unique and special. Many are also havens and safe spaces for the LGBTQ+ community.


Gran Canaria
This island needs very little introduction to OutThere explorers. Many will have experienced the balanced hedonism and escapism of the LGBTQ+ heartlands of Playa del Inglés and Maspalomas, where ever-welcoming accommodation, foodie outposts and vibrant nightlife can be found. The friendly atmosphere spills out from the resorts to the dunes and beaches here too and in Maspalomas there's even a nudist area for those seeking an all-over tan. You'll find it at the special beach bar: number 7, actually, we guarantee that you won't miss it!
But next time you visit, perhaps you want to try something a little bit different…
From urban beaches, such as Las Canteras, in the very heart of the city of Las Palmas de Gran Canaria; to the natural, wild sands such as the cutely named Güi Güi; to the more well-known like those that are located in the south of the island, Amadores or Puerto Rico… the choices are endless. If you're looking for truly secluded virgin beaches for privacy, try Guayedra or Montaña de Arena, both hidden gems and nudist beaches that you'll have mostly to yourselves.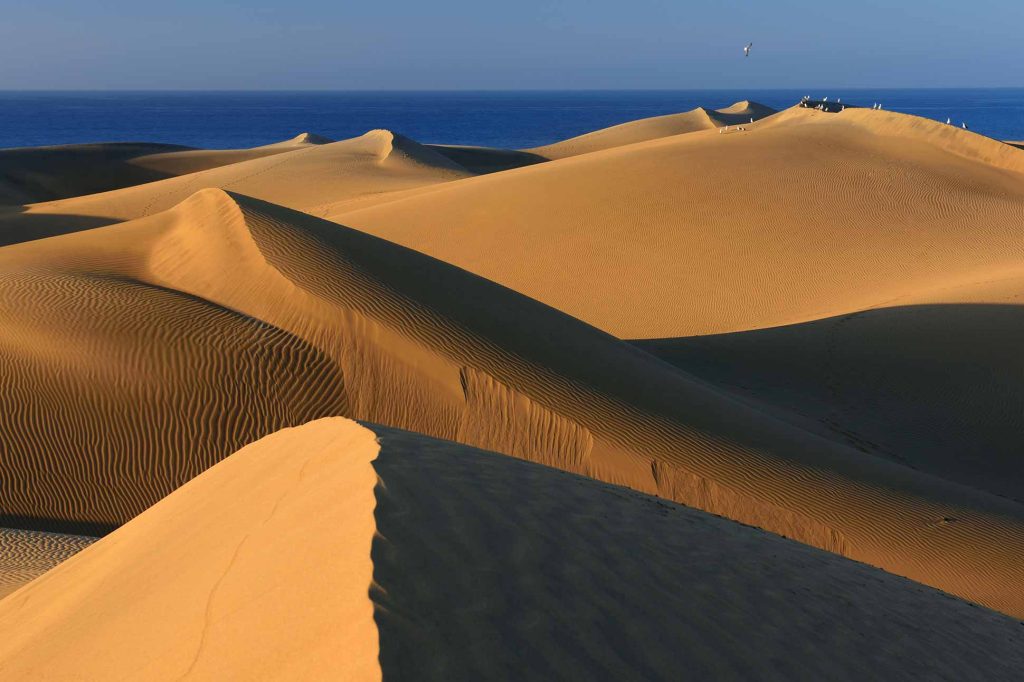 Tenerife
Tenerife challenges Gran Canaria for choice too, but La Tejita is, without a doubt, one of the island's most valued LGBTQ+ beaches. Located in a protected setting that can only be accessed on foot, its kilometre-long, black, tectonic sands are protected by the Montaña Roja volcanic cone. It is a discrete beach (where nudism is also allowed – you may see a theme developing here), and a fantastic way to spend the day.
Further south, we explored the beaches of Las Américas, Los Cristianos and Costa Adeje, with kilometres upon kilometres of coastline and endless entertainment opportunities: places to eat, a seaside resort vibe and nightlife too.
Lanzarote and Fuerteventura
The beaches here are an escapist's paradise: here, there are wild beaches lost in between mountains, like Caletón Blanco and Famara (the final stretch is nudist) in Lanzarote. In Fuerteventura, Sotavento and Cofete are in our opinion, the places to be. But don't be fooled, it's not sleepy on these islands: the touristy resorts like Corralejo and Jandía are the jewels in the crown in Fuerteventura, and Playa Blanca or Puerto del Carmen in Lanzarote, will give you the right balance of sun, sea and sangria.
Just off the northern coast of Lanzarote, you can adventure to La Graciosa, where you'll find the beaches of La Cocina or Montaña Amarilla, truly tranquil with crystal clear water. Or perhaps you'll want to try any corner of the Islet of Lobos, something that feels a world away from home, and perhaps even a world away from the other side of the Canary Islands.

La Palma, El Hierro and La Gomera
And last not least, those for true beach adventurers and explorers. In La Palma, the Nogales beach and the Charco Verde will position you as an #InstaBoss, they are after all among the most picturesque in the Canary Islands and destined for your Instagram grid. In El Hierro, the little coves of Tacorón and El Verodal will give you the opposite, because you'll surely want to switch off here and take a digital detox.
In La Gomera's version of Playa del Inglés, the spirit of its bigger sister in Gran Canaria endures. It is one of the areas best known by LGBTQ+ people and despite being hidden in the folds of the mountains, it is easily accessible to and from the more touristy areas of ​​Valle Gran Rey.
So, you'll see, that in the Canary Islands, you're absolutely spoilt for choice when it comes to fabulous beaches, we just wanted to share with you some of our ideas. And there's far more as well: old villages, mountain outposts, incredible culture… so you definitely won't be short of things to do. But, wherever you choose, whatever your vibe, however you identify and whoever you love, there are sandy beaches for everyone and each will have another beach with a difference just a short trip away.
So it shouldn't really be a matter of 'if' you want to visit, but instead 'when'… (it's pretty much sunshine all year round, in case you were wondering). The Canary Islands will take care of the rest.
Photography courtesy of Canary Islands Tourism
---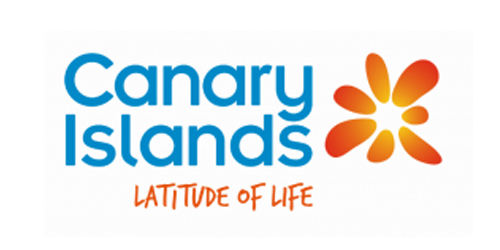 This article is in partnership with Canary Islands Tourism.
---
At OutThere, we believe in boundless travel. But we understand that some destinations can pose challenges to travellers that complicate visiting them. We advise all visitors to inform themselves about local legislation and customs, and to work with a trusted travel provider in order to ensure a safe and pleasant holiday.