Martin Perry travels to Venice for Italy's most famous art festival, making a discovery or two along the way.
It's a dark, moonless night, but that doesn't seem to bother our pilot, as he drives at break-neck speed, across the open stretch of black water towards the twinkling lights of Venice. A few short minutes earlier I had been collecting my bags from the luggage carousel at Marco Polo airport and now I am sat in the back of a stylish water taxi feeling more than a little bit fabulous. It was the end of a very hectic week of fashion shoots and I hadn't been able to give this trip much forethought. But suddenly I'm excited to revisit the magical city that had left such a lasting impression on me.
Back in 1993, I was a poor but earnest art student, travelling on budget trains across Europe to sample the city's art galleries and frescos. At the time, I was still seriously into painting and drawing and was giddy with excitement at the idea of what was in store for me in this historically and visually rich place. I remember waking just as the train slid into the sidings and sleep-walked out of the station, unsure if I was still dreaming. The dimly lit, tightly packed and gorgeously weathered buildings looked for all the world like I had travelled a few hundred years back in time, rather than a few hundred miles. I was mesmerised and smitten in equal measure, and even though the walk took hours in the cold January night, with multiple wrong turns, it was an experience that has always stayed with me.
This time however it's an altogether more organised affair. I was in the safe, comfortable hands of funky Swiss watch brand Swatch. They had kindly invited me to be part of the opening of the 56th International Art Exhibition at La Biennale di Venezia, of which they are major sponsors. Quite literally putting their money where their mouth is by supporting the Arts – creativity and artistry being central to their whole brand ethos. Let's face it, turning a plastic quartz watch, albeit a very high-quality one, into an extremely popular and collectable item for over 30 years is one hell of a feat of creativity.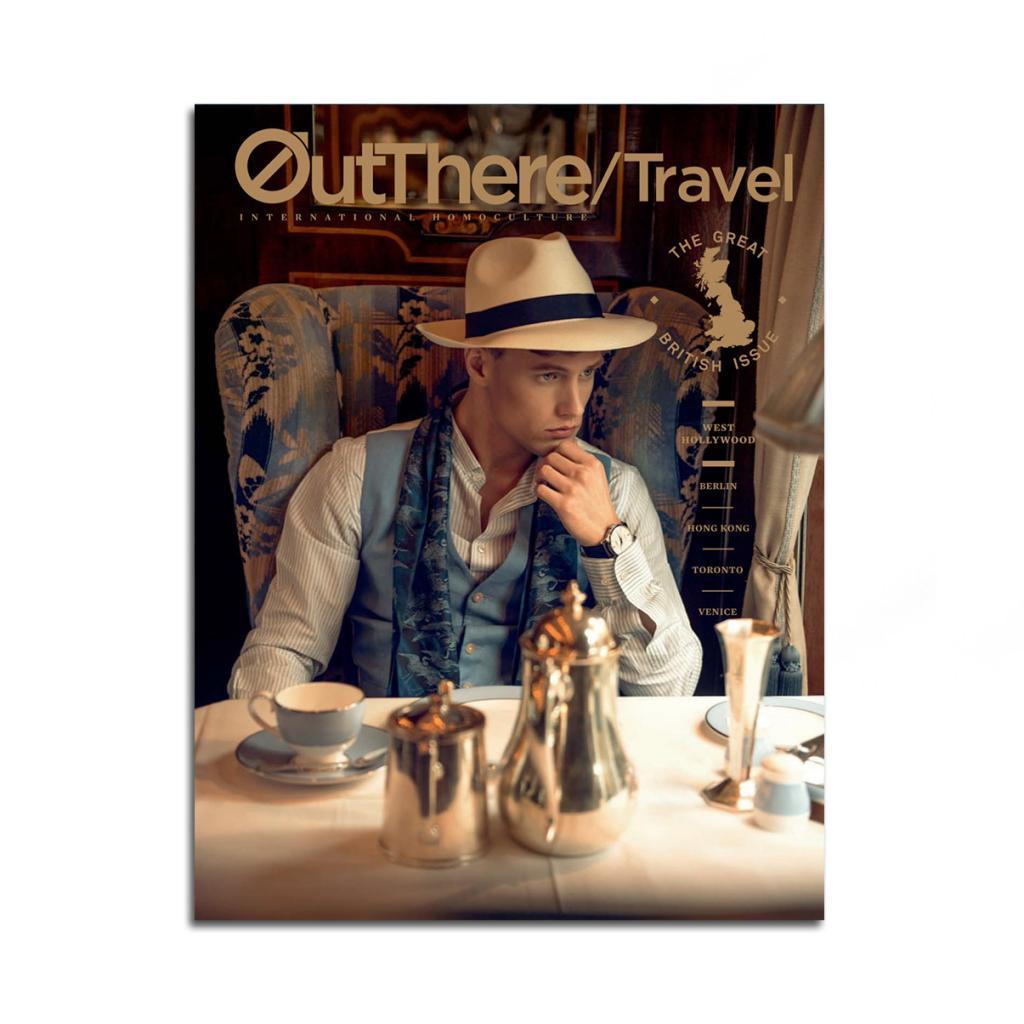 Their involvement with artists is much more than a marketing ploy, it's central to the product itself. Some of the biggest names in the art world have taken on the challenge of working on this tiny canvas, elevating them into miniature and highly collectable artworks. Swatch Creative Director, Carlo Giordanetti embodies this commitment to the Arts, and it's his knowledgable hands I'll be in for the next couple of days. He enthusiastically introduces some of the current crop of artists he is collaborating with. These include the colourful, irreverent Berlin-based duo Eva and Adele, whose notion of identity and gender is as plastic as it is nonconformist. Like me 23 years ago, they seemed to have time-travelled from the distant future to be there. But, in this magical setting, nothing seems impossible.
This point is only proven by Portuguese artist Joanna Vasconcelos's Giandino dell'Eden installation, a disorientating fantasy nighttime garden, created using a myriad of multi-coloured plastic LED flowers, amongst which mysterious figure dances, also adorned with coloured LED cable. This intricately crafted installation is 'Tron' meets the 'Chelsea Flower Show'– a real case of 'plastic fantastic'. It's no wonder Giordanetti had chosen to sponsor her and asked her to create a very special timepiece to celebrate the occasion.
"This includes colourful Berlin-based duo Eva and Adele, whose notion of identity and gender is as plastic as it is non-conformist."
Half an hour after setting out, the pilot slowed the engine to a purr and we're sedately chugging down a quiet waterway, surrounded on either side by the beautiful, and painstakingly maintained gardens of some very grand residences. We had passed the islands some minutes earlier and were now out at the far edge of the lagoon on a thin strip of land that forms a barrier between the Adriatic Sea beyond. A few moments later the boat is guided expertly onto the jetty of my stunning hotel, right on the beach, where the waves were breaking gently against the sand. I took my first big breath of fresh sea air. Italy had done it again; it had charmed me without even trying. With a good night's sleep behind me, I was eager to take in the Biennale at the Arsenale Pavilion. The journey – in another water taxi – was equally as exhilarating as my arrival. What the darkness of the previous night had hidden was the sheer visual spectacle of the series of islands, Byzantine and Catholic church steeples punctuating the low-lying terracotta rooftops, resplendent against the deep clear blue skies, while the bright sunlight bounced off the water – sunglasses are of course obligatory in Italy. Sadly, this picturesque historic vista was marred for me by the presence of tens of bombastically ostentatious billionaire's yachts. These monsters were a flotilla of aggressive invading battleships from another planet, proving just how much of a status destination Venice is.