Brits have a love affair with deepest, darkest Peru thanks to an adventurous fictional bear that planted the country firmly in our hearts forever. The description isn't wholly accurate, though. Peru is as colourful as its exquisite weavings, as vibrant as its contemporary art scene and as mysterious as its ancient temples, as we found on our journey of discovery with Belmond.
For us, Arequipa, Peru was a place of many firsts. It's the first time we ate the deep-fried delicacy of 'Cuy', otherwise known as guinea pig. It's also the first time we are weaned onto cocoa tea, apparently good to aid the digestion of the aforementioned rodent and to prepare us for the altitude sickness to come. It was also the point of embarkation of our journey on the new Belmond train, the Andean Explorer.
While the whole point of coming to Arequipa was to board the illustrious locomotive, not mentioning the city would be a shame. It's a charming metropolis with gorgeous buildings, churches, monasteries and cobbled streets, complete with rooftop bars and a stately cathedral. The city is also flanked by three dramatic volcanoes. Like its baroque buildings that have withstood seismic shakes, the city is resilient and characterful, so much so that it achieved a UNESCO World Heritage listing.
But our memories of the city we had toured were quickly buried as the pristine, midnight blue and ivory Andean Explorer chugged onto the platform on Arequipa's moody, misty, film-set of a station. The carriages have a story to tell, coming all the way from the other side of the world – Australia. In true Belmond style, the company had them shipped across the Pacific and installed a signature old-world meets contemporary interior design, by creative geniuses Muza Lab.
As we boarded with a glass of champagne in hand, the stuff we were told to pack into a modest holdall was whisked to our cabins and our luggage carried away by uniformed porters to the train's stowage. We walked around the exquisitely designed train, a modern homage to slow travel, while a young Peruvian gentleman tickled a baby-grand's ivories, and another beside him poured more champagne, careful not to spill any on his pristine white gloves. Another glided along the carriage, gracefully avoiding the gratuitous furniture, with a platinum tray of canapés, a taster of the exquisite four-course, silver-service meals that we were to enjoy on our journey by executive (and celebrity) Peruvian chef, Diego Muñoz.
We were briefed that over the next few days we'd be ascending close to 4,000 metres above sea level and will possibly require tanked oxygen. But the news of the potential altitude sickness went over our heads as the train's general manager acknowledged us openly as a same-sex couple. We hadn't really thought that out here in "deepest darkest" Peru, people would immediately understand and empathise with the sensitivities of the gay traveller. But that's the thing about travelling with a company like Belmond. With years of luxury hospitality experience, there's not much that they haven't seen. Treating each of their guests with the respect and dignity they deserve has always been at the forefront of their service. Plus of course, Belmond has pro-actively made strides to court the OutThere luxury traveller.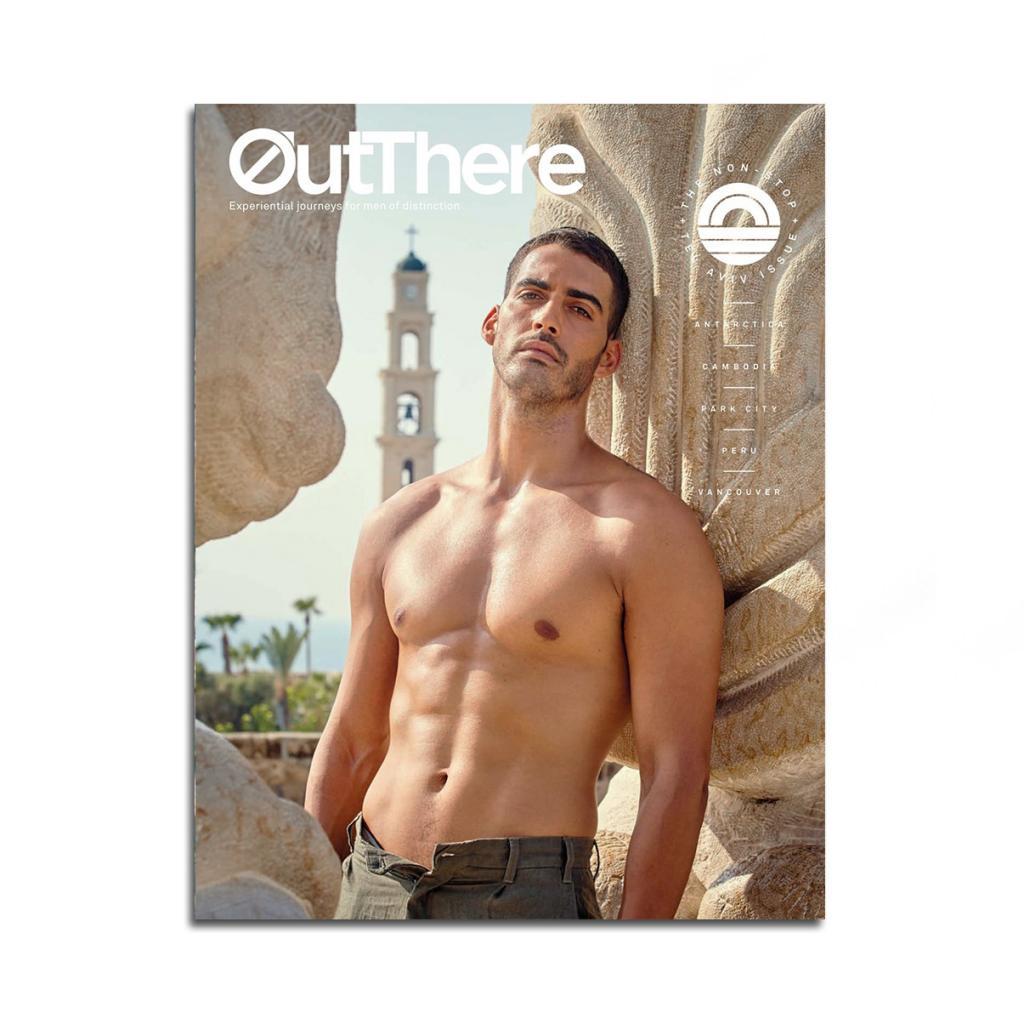 Our cabin is rather bijou – not the suite that we had seen on the website, but instead a convertible desk-and-sofa combo by day and two single beds by night. Alas, we weren't going to spend much time in it anyway and besides, we quite liked it. Albeit it not being the best room on the train, there is a spirit of adventure about it all, that added to the experience. The en suite bathroom was no bigger than one in an airplane, but offered all the facilities we needed. That is of course, when the plumbing actually worked. We soon learnt that the train's Australian pipes couldn't deal with high-altitude freezing, rendering us without water for parts of the journey. While it was what it was, it was a challenge not appreciated by the train's high-maintenance clientele.
On a machine like this, things may and can go wrong. In our case, there were plumbing issues, engine trouble and delays as a result. But when things go awry, we feel that there should be less emphasis by the service personnel on board in trying to fix the situation while keeping the customer in the dark, and more placed in placating and recovering the confidence of guests. All this said, if my experience of Belmond has taught me anything, these will merely be teething problems and it won't ever happen again.
This is our first time over-nighting on a train like this or experiencing anything of the kind, so suffice to say we're glad that we did it enveloped in the absolute comfort of a Belmond experience. Watching the sunrise over Puno was a spectacular affair and cruising through a busy market as the colourfully-clad locals tugged their wares off the tracks was something that I will never forget. Not to mention tearing through the endless, beautiful Peruvian countryside with every vista, snow-capped mountain, smiling alpaca and flamingo peppered stream being a spellbinding photo opportunity in glorious technicolour.
The icing on the cake of the trip was an excursion on Lake Titicaca. The serene body of water as big as a sea, thousands of meters above sea level, holds some fantastic stories. Like that of the Uros people who built man-made islands from Totora reeds to create floating villages on the water. These resilient people of Peru were once enslaved by the Incans and then by the conquistadors after them. They survived by heading to the harshest of environments at the highest elevations and miles out on the lake to escape. Then there are the lovely people of Taquile Island, who live on an unfathomably beautiful, sandy stretch of beach. The locals are master textile makers and there is a long tradition of the island's men engaging in knitting. While we can barely take two steps without needing to stop for a deep intake of breath, the locals are adept at running and dancing.
Back on board and thundering towards historical Cusco, we slump into our inviting embroidered armchairs and watch the oscillating landscape of Peru go by. We are in love with this country, an intricate tapestry with so many colours, textures and stories woven in. And the best thing about seeing it all by luxury train is that it slows you right down and allows you enjoy it at a steady, albeit clickity-clack pace. Overlay that with the art of Belmond and it's the stuff of dreams, and certainly memories.
Photography courtesy of Belmond