Uwern Jong experiences the wines of Attica – one glass after another.
Like almost all Athenian stories, this one inevitably starts with some mythology. The God Dionysis was the son of Zeus and clearly, nepotism was rife on Mount Olympus. Dionysis was bestowed a pretty amazing gig – to become the god of the grape harvest, winemaking and wine (and also ritual, madness, sex, ecstasy and theatre – make of that what you will). Around 4,000 years ago, he decided that this region around Athens would be a great place to make his favourite tipple. So, he gave some winemaking lessons to King Ikarios and also bestowed the knowledge of taste and smell to the local villagers in Attica, enabling them to be the best producers and furthermore appreciate the hedonism that went along with drinking; a dose of clever, celestial economics – creating supply, demand and word-of-mouth.
Myth or fantastical history, wine has since then been one of the most important Greek products. We know this because of crucial and frequent archeological finds like amphorae (wine vessels) and kylixes (wine cups), time-proofed evidence of this unique viticultural tradition from Athens, matched with an oral history passed down through the generations. Historical records note that Athenian winemaking was a barometer of civilization. The historian Thucydides wrote that the people of the Mediterranean only began to emerge from barbarism when they learned how to cultivate the vine and appreciate its output. Wine rapidly became a staple of the Greek diet, and life – not just social and economic, but also artistic, medicinal, spiritual, religious – deeply ingrained in everything and anything Greek.
In the Byzantium period, Dionysis was replaced by a new God who, as often seen in Christianity, inherited the ancient symbols. Christ became the vine, and wine occupied an important place in the Eucharist. The succeeding Ottomans didn't indulge so much but recognised the economic benefits via the taxes it brought and the role it played in the lives of their conquered subjects. They only allowed 'infidels' to grow vines and trade in wine, namely the monasteries. They played down the 'of the Gods' mantra and wine became much more like olive oil, an everyday commodity – important enough to tax, but not enough to celebrate. Fast-forward a few centuries to the Greek independence and World War II, the vineyards continued to exist in the same way – nothing all that special. By the time the Greek depression passed (migration and disease pretty much wiped out Athenian wine) the vineyards were abandoned and indigenous varieties lost.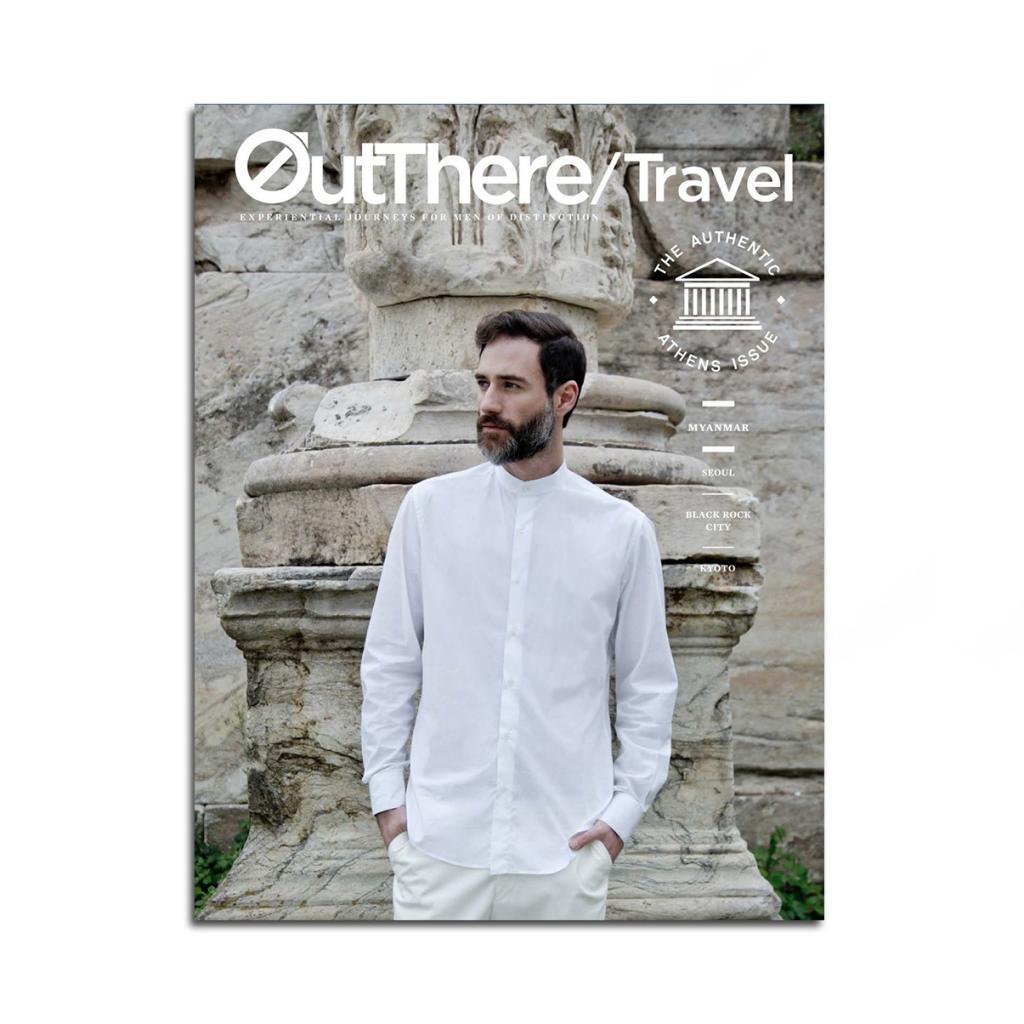 Then in the 1960s, the first efforts to reestablish vineyards were made. New wine producers saw a future in the production of good quality, Athenian wine. Investment in technology, skills and knowledge brought about a renaissance in winemaking and the cultivation of indigenous grape varieties, some of which were in danger of extinction. And these local grapes, as if by the grace of Dionysis, thrived. The calcium-rich soils, derived from silt from the rivers and lakes of Attica, were not particularly fertile, but what these new vineyards lacked on mortal ground, they were granted from the heavens – mild winters, long sunny days, summery Meltemi winds and cool evening sea breezes to balance the searing summer heat.
Today's vineyards tend to be small and family-owned, manually harvested and producing low yields – passion remains a vital ingredient. I learn all of this by meeting Eleni, who heads up 'Wines of Athens', a marketing cooperative designed to put the vineyards of Attica on the map, from taste to tourism. She brought two winemakers of the five she looks after – Anastasia Fragou of the vineyard bearing her name and Stamatis of Mylonas Winery – both young Athenians passionate about what they do. Like everyone we encountered in Athens, they're finding the economic climate challenging – and their stories each start with optimism, a 'before the crisis' background of how they came into the industry, followed by a sad tale of uncertainty because of the economy. At the time of writing, the Greek government was looking to levy a new tax on the wineries, not just on their production, but on their entire yield – potentially catastrophic for this millennia-old tradition of small-batch winemaking. Like some awkward Greek tragedy, history repeats itself and the future of Greek winemaking hangs in the balance. That said, I didn't feel that these winemakers were in the business just to make money – their passion for what they do shone through over and above the commerciality.
So it's no wonder why these winemakers are turning to cellar-door tourism. If the government won't help and consumption is at risk, other sources of income and ways of reaching the wider world may be the answer. Austerity or no austerity, the spirit of Dionysis lives on – each vineyard, each wine, has a fascinating story of its own, waiting to be discovered. And in combination, a 'grape day out' in Attica awaits those who want to experience 4,000 years of history.
Wines of Athens wineries are within easy reach of the city. Next to the wineries are important archeological sites, monuments, beautiful landscapes and breathtaking beaches. In one day you can easily visit the wineries, taste the wines, get a real sense of ancient history and take a swim in the blue waters of Attica.
Photography courtesy of Wines of Athens and iStock
Get out there
Do…
… try some unique Savatiano or Retsina.
… take a trip to the Attica vineyards. Wines of Athens can help you arrange day trips. Athens is the only European capital with vineyards within its greater city limits. If that's not reason enough to go, we don't know what is.
… combine your wine trip to Attica with some amazing ancient sites of interest nearby. There are quite a few – a little research goes a long way.
Don't…
… miss an intro to Greek wine at a wine bar in the city, we visited 'Wine Point', next to the Acropolis Museum.
… expect a five-star experience at the vineyards. Rustic is charming, after all.
… miss something truly quirky. Eleni who runs the Wines of Athens cooperative heads up the Acropolis chapter of the 'Society of Nine Lives' – a cat protection charity. She offers petting tours.