One of the Giardino group's five Swiss hotels, the Giardino Ascona in the sunny, Italian-speaking canton Ticino, Switzerland offers pioneering wellness packages based on the ancient Indian medicine system of Ayurveda. We checked in mind, body and soul for some soothing and spicy five-star R&R.
When the Giardino Ascona first opened in May 1986, its distinctive style raised eyebrows among more conservative visitors to Ticino, Switzerland's southernmost canton. 'Rose colour is for ladies and for gentlemen with character,' explained flamboyant founder Hans C Leu of the hotel's pink staff uniforms, fleet of cars and telephones and the pink Harley-Davidson on which he once picked up an eightysomething schoolmistress guest from the train station.
When locals say, as they often do, that Ticino, Switzerland is 'the Florida of Switzerland', it is without apparent irony. They're referring to its Mediterraneanesque, balmy climate that dishes up nine months of summer per year, an outdoorsy lifestyle and booming leisure economy (and to this list, having explored Ascona town's charming streets and open spaces for a few days, we would slightly archly add a 1980s-bound interiors sensibility, middlebrow cultural offer and a baffling surplus of snow-washed denim and mullets).
Unlike the Sunshine State, however, Ascona's eclectic and immaculately kept mix of architectural styles, painted in bright contrasting colours, expresses millennia of unique local history and culture and inhabits a geography of dazzling contrasts, where rugged, densely wooded Alps plunge to the palm-fringed, royal-blue waters of Lake Maggiore.
That said, there's more than a touch of the Mar-a-Lago, Ochre Face's Palm Beach 'winter White House', about Giardino Ascona, a collection of peach-coloured, Tuscany-by-numbers supervillas framing manicured gardens rich in ornate fountains and faux-classical statuary.
Greeted with easy charm by concierge Claudio Caser, an Italian émigré and a favourite fixture here since the hotel opened, we are ushered into a charcoal-and-black lounge bar with draped white canvas ceiling, an echo, we later learn, of the architect's time building bling in Saudi Arabia.
Personal taste aside, all the hotel's spaces are capacious and lavishly appointed. Our airy room, with its splashes of candy colours, in-room tub, 13-option pillow menu and balcony overlooking the lush gardens and waterlily pond, is flooded with sunlight. This relaxed opulence, combined with a broad and imaginative range of personalised sports and activity packages designed to help guests get the best of the area and their gloriously indulgent me-time, is Giardino's hallmark.
We're here to sample the hotel's Ayurvedic programme, a customisable wellness menu of between two and 21 days, based on the 3,500-year-old holistic Indian system of medicine, diet and exercise Ayurveda. Recently growing in popularity among wellness-minded Western seekers and celebrities, Ayurveda is a passion of the Giardino group's CEO and spa guru Daniela Frutiger and it's shaped a pioneering range of personalised itineraries at her hotels, co-supervised by conventional doctors and with Ayurvedic cookery principles adapted to take full advantage of local and seasonal produce.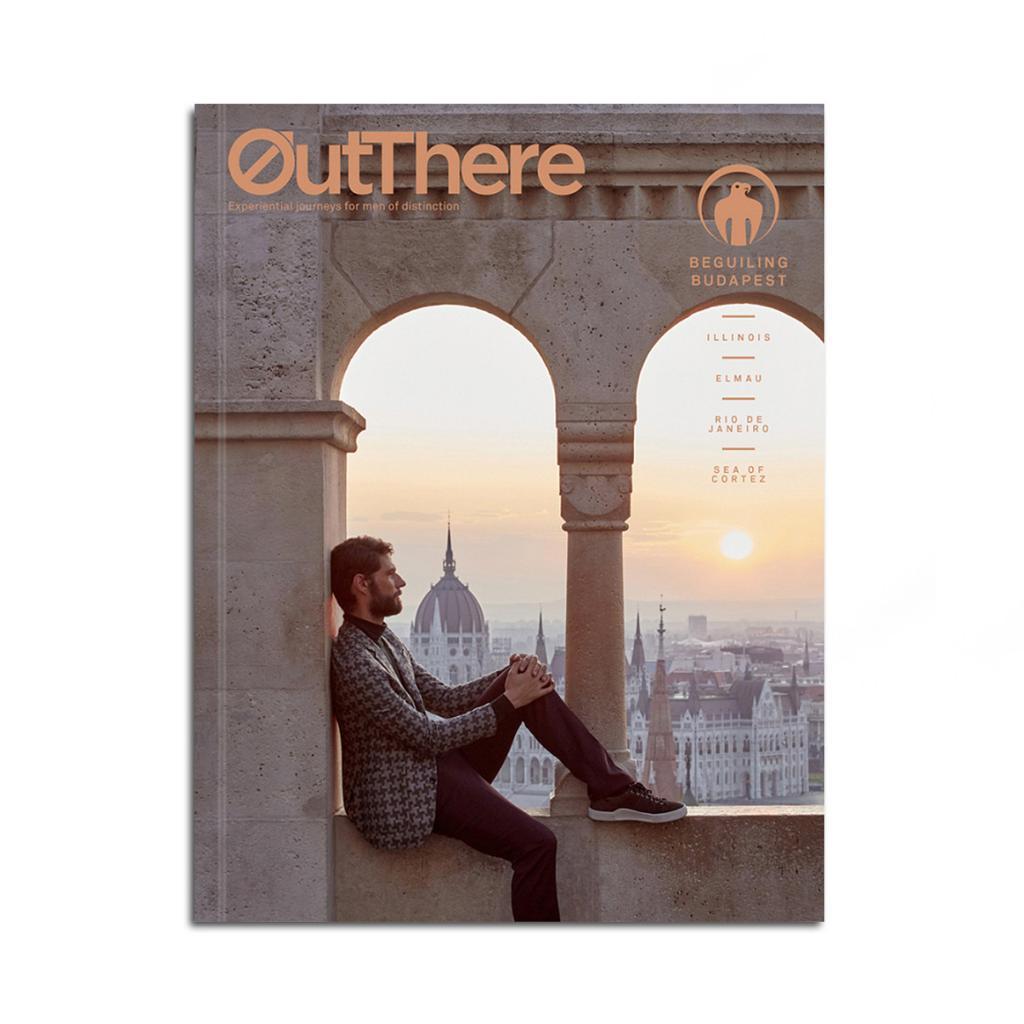 Step one is a detailed consultation with the resident Ayurvedic doctor, who diagnoses our constitution type and sends instructions to the kitchen, where our personalised meal plan for the next two days is designed. Alcohol and coffee are out, herbal teas and a series of meticulously balanced, delicately spiced and surprisingly satisfying (given their diminutive proportions) meals are in. Salivating on our first evening over a neighbour's marinated salmon with beetroot, avocado and wasabi sorbet, we find our carrot soup with mung beans and passionfruit, followed by a truffled mountain-potato-and-leek concoction revelatory.
Twice-daily yoga and/or meditation sessions in a yurt in the lavender- and mimosa-scented gardens and daily massages with what seem gallons of herb-infused oil complete our Ayurvedic agenda.
Between times, we work out in the well-equipped gym, lounge in the vast spa, sunbathe in the glorious, cypress-framed gardens and take full advantage of the hotel's most memorable asset – its companionably effortless service culture. Spending time with several key staff, we find them both honed hospitality machines and breezily 'themselves' and the management cannily encourages them to make their interests and idiosyncrasies part of a uniquely characterful overall guest offer.
Our yoga teacher Samia offers to lead us on a gentle hike on nearby Monte Verità, a mountain with an intriguing centuries-old pedigree of attracting utopians, anarchists, proto-vegetarians, nudists, hippies and intellectuals, including Herman Hesse, Carl Jung and Isadora Duncan. There, she shows us the elegant, original Bauhaus hotel, invites us to a Japanese tea ceremony, leads us to vantage points with breathtaking views over lake, town and mountains and urges us to stand, eyes closed, on a plinth marking a special geomagnetic point (we're quietly cynical – but, wait, what's that strange buzzing in our solar plexus?). Surrounded by flourishing nature on our descent, we notice that for the first time in our lives we're finding plane vapour trails a brutish intrusion and we smile when we turn round to see Samia cursing them under her breath in Swiss German.
The next day we get to know Claudio better on a whistle-stop tour of the eye-mistingly beautiful Maggia Valley. As we rise from a broad basin that brings to mind the American Rockies, the valley narrows to a dramatic sequence of tight gorges, jagged peaks and waterfalls, peppered with tiny, ancient villages of houses built of 'grey gold', the famous local granite, revealing picnickers and weekend campers, groups of cyclists, dog walkers, roller skiers, wild swimmers and endless unblemished wilderness.
"Everyone has their favourite swimming spot," says Claudio. "Families love the wide-open stretch with a beach and calm water nicknamed 'the Caribbean'. People ignore the 'no nudism' sign close to Avegno. And Ponte Brolla is popular with everybody." He leans in. "Especially boys."
Back at the hotel, our last dinner marks the end of our two-day Ayurvedic course and, noting how well we've slept, how ache- and stress-free we feel and the silkiness of our skin, we celebrate by falling off the wagon in the lobby bar, asking for a wine recommendation from sommelier and restaurant manager Mauro, our fingers crossed that this will be one of the much-talked-about nights this keen amateur opera singer, trained by a tenor from Milan's La Scala, serenades guests with an impromptu aria.
Rupert's journey was sponsored by www.myswitzerland.com, with flights from www.swiss.com.
Photography by Thomas Haberland and courtesy of Giardino Ascona