On first encounter, the splashy elitism of St Moritz can leave some visitors feeling irked, but once you submit to the gilded embrace of some of its signature experiences, such as full-moon skiing down the fairy-tale Diavolezza mountain, you'll likely be hooked for life.
The last time we visited St Moritz, it was to witness the grande dame of Alpine luxury resorts make a rare misstep. Seeking to adorn yet further the glittering events calendar that magnetises the minted and fabulous from all over the world to a range of wildly flamboyant sporting and cultural spectacles, the village in Switzerland's south-east corner had launched what it hoped would be the planet's greatest winter dance- music festival, Music Summit. Many of the swishest venues in town and across the ski slopes had signed up to host DJ sets and parties. And to ensure the event's success, the organisers had booked an impressive line-up of international artists, including as headliners the three most enduring legends of New York house – David Morales, Louie Vega and Tony Humphries. It tanked.
We'll admit to a degree of schadenfreude at the disco fiasco that unfolded. Invited to cover the event, we were given palatial digs at the Grand Hotel des Bains Kempinski, lavished with dinners at excellent restaurants, chaperoned around the spectacular ski area and half-liquefied by world-class spa treatments. Yet, we struggled not to inch at St Moritz's febrile fetishisation of extreme privilege and exclusivity ('Ha! It's not for us aboriginals,' said one local bartender we asked if he'd be attending any of the parties). Nor did routinely paying 30 Swiss francs for a cocktail help. So, we had to stifle guffaws when, at Music Summit's headline party at the opulent Carlton Hotel, the New York trinity played to an empty room, most of it reserved for VIPs who no-showed, its state-of-the-art light show illuminating only a clutch of Chanel-clad grannies gamely throwing shapes, while a lone young couple who'd clearly found the strong stuff slumped drooling at the edge of the dance floor, comatose but for the girl's leg, which spasmed in perfect sync with every new tune that dropped.
St Moritz has, to be fair, some pretty solid reasons for its hubristic bearing. The global winter-sports tourism industry was born here in 1864 as a result of a wager made in the historic Kulm Hotel. In 1928 the village launched the first-ever Winter Olympics and, with the games' return 20 years later, became one of only three places in history to host twice. Meanwhile, a dynasty of savvy local hospitality entrepreneurs polished and packaged St Moritz's extraordinary assets for the world's most affluent and aspirational and ushered in a new era of monied decadence that made the village the winter hideaway of choice for Greta Garbo, Charlie Chaplin, Audrey Hepburn, Alfred Hitchcock, Liz Taylor and Brigitte Bardot.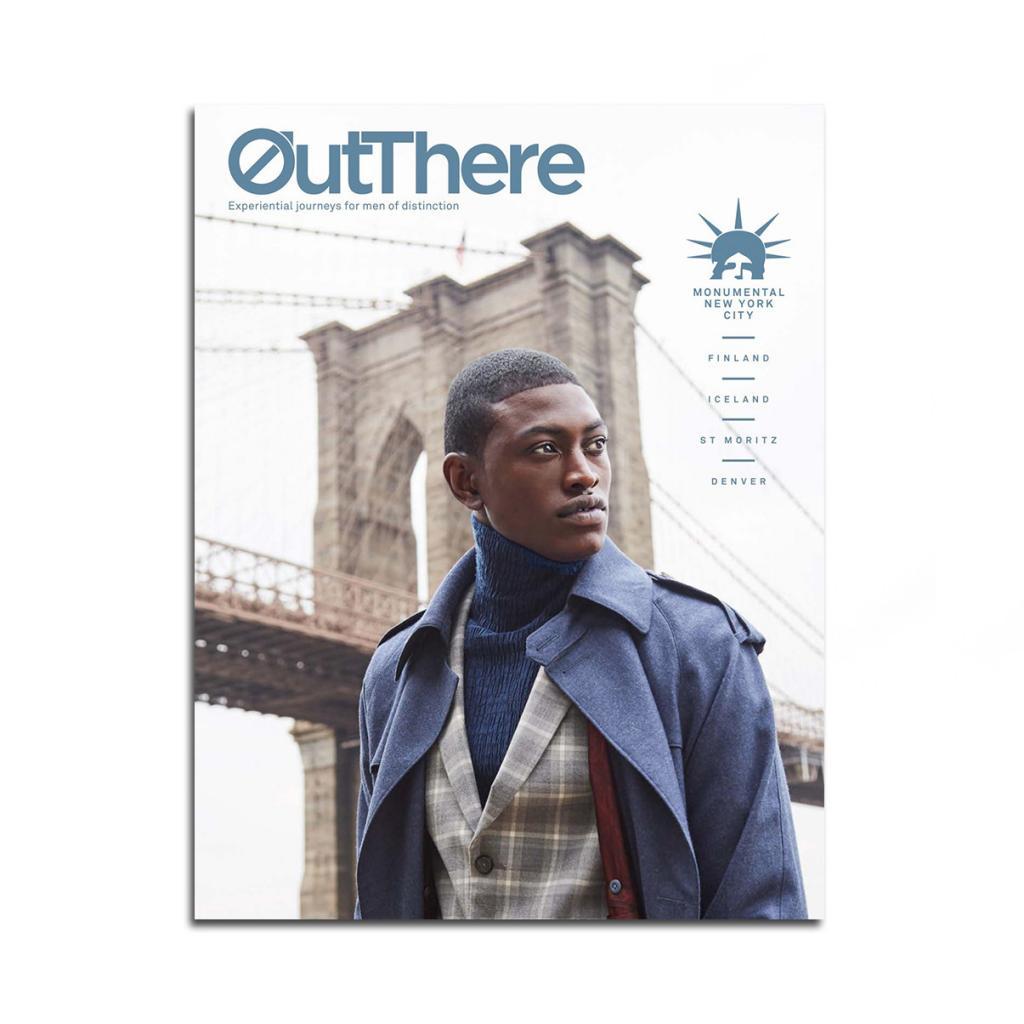 That our return visit would be different was clear from the moment we arrived. Spirited in swirling snow from the train station in a liveried Mercedes-Benz Luxury Viano, we were swiftly folded into the chinchilla bosom of the Kulm. The huge, richly decorated lobby lounge thronged with so many immaculately uniformed staff – herding Vuitton trunks, serving cocktails, polishing, vacuuming – an elaborately choreographed song-and-dance number seemed constantly imminent.
Charming receptionists wafted us through check-in, handsome Hans escorted us to our deluxe lake-view room and in minutes we were savouring a perfect dirty martini in the smart Altitude Bar, a tuxed-up piano man crooning lounge classics in the background. Next stop the K, one of the Kulm's seven restaurants. Aesthetically, an intimate, rustic cellar, it hosts a winter residency faux- modestly billed as a 'pop-up' by the two-Michelin-starred Tim Raue. One of Berlin's hottest chefs, Raue is a master of intricately constructed, Asian-influenced fusion cuisine, as our four-course dinner with bespoke wine pairings amply proved.
You could overdose on glamour just getting to St Moritz. Sitting in one of the Upper Engadine region's wide, lake-rich glaciated valleys, it occupies one of Switzerland's high-altitude Narnia zones, areas – like the Vala is around Zermatt, and Gstaad's Bernese Oberland setting – that as you ascend into them shrug off merely jaw-dropping Alpine splendour for a transcendent higher gear of raw beauty that defies description. Whether you approach by road over one of six dramatic mountain passes or, as a not-inconsiderable quota of regulars do, by private jet or, as we did, on the UNESCO-listed Glacier Express, a cute red train that leaps chasms on monumental stone viaducts built more than a century ago, the unending profusion of soaring peaks, snow-choked ancient pine forests and plunging cliffs ravishes the soul.
Further blessed with an alleged 322 annual days of sunshine, the village has a unique history that's inextricably meshed with that of the Kulm, one of St Moritz's 'big six' grand ve-star hotels. Tourists have been making their way here for more than 3,000 years, drawn at first by the mineral springs which still bubble up in the Forum Paracelsus museum. But it was in the Kulm that St Moritz's incarnation as a top-tier leisure destination began, when the hotel's founder, Johannes Badrutt, issued a challenge to some of his aristocratic English guests as they prepared to head home after a long summer stay. If they came back for the winter and found his account of the resort's sunny, spellbinding, sports-rich 'off-season' untrue, he would cover their expenses. The Brits took the bait and a passionate, generations-long love affair was born.