Illinois is a treasure trove for those with a spirit of discovery. When we visited there last year to put our Inspiring Illinois Issue together, we said that Illinois was all the best bits of America put into one, open-minded, welcoming state – a place that's truly 'Amazing for All.'
From buzzing Chicago, to architectural Oak Park, to the quaint Galena, to historical Springfield, to the open roads of Route 66, Illinois offers OutThere travellers of all tastes and backgrounds experiential holidays to remember. We have heard from so many of you that Illinois is firmly on your bucket lists, but here are some further gems to check out when you visit this year.
Andersonville

Everyone talks about Boystown as the heart of LGBT+ Chicago, but we feel OutThere travellers will feel right at home in Andersonville. This Chicago 'village' is home to a switched-on LGBT+ community – and with that independent bars and restaurants, stylish boutiques and plenty of options to while away the hours. Scandi-philes will also notice the area's distinctively Nordic feel, the neighbourhood was the 19th century home to Swedish immigrants.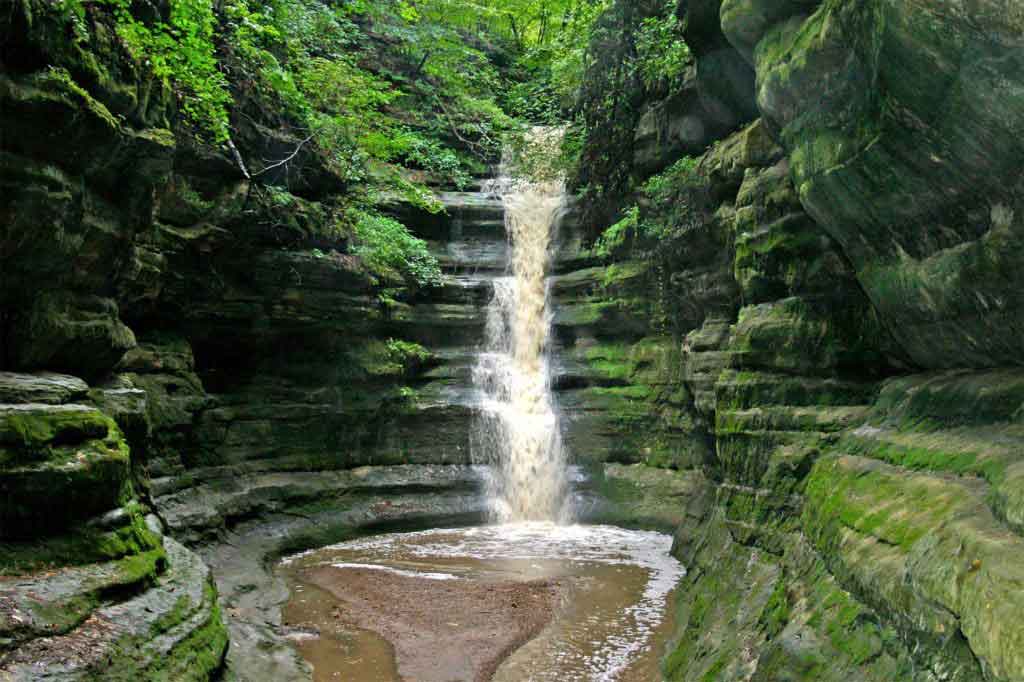 Starved Rock State Park

Just under a hundred miles (both in distance and metaphorically) from Chicago, in a place called Oglesby, you'll find a geological wonderland of once majestic glaciers and their carved sandstone canyons. Today, you'll find serene waterfalls and tree-covered bluffs along its 15 miles of hiking trails. Those who want to stay over to soak in the nature can do so at Starved Rock Lodge, a rustic overnighter, not to mention an epic wedding venue. Imagine the wedding photos.
Nauvoo

Even staying-over in Illinois can be somewhat experiential. Lodging in state is not all luxury hotels, quaint B&Bs and roadtrip motels. Spend a night near Nauvoo (a Hebrew word for 'beautiful place' and to take things literally, it really is), in a little nest in the trees but with all mod-cons. It's just one of the follies on the Ten Acre Treehouse village and is an Instagrammer's dream, not to mention a fantastic and memorable place to stay for dreamers and modern families alike.
Springfield

The state capital is home to a unique epicurean delight called a horseshoe sandwich. It features two wedges of toast, ham and French-fries pinned together and smothered in cheese sauce. The Leland Hotel in Springfield was allegedly where this monster sandwich was dreamt up. Well after all it was Prohibition in the state during the time of its invention, people had to get their kicks somehow! The hotel doesn't exist anymore, but it has left its legacy on some of the city's menus.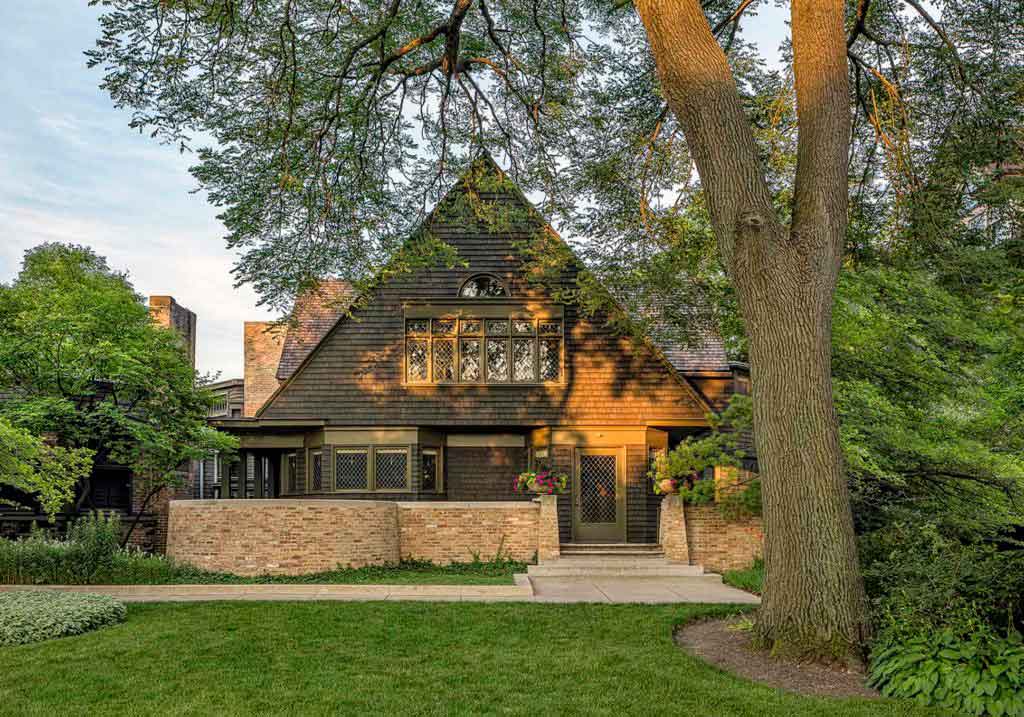 Oak Park

Frank Lloyd-Wright fans rejoice, there's an entire village just outside Chicago in Oak Park, which contains the largest concentration of the architect's homes and edifices in America. You'll have heard of the Unity Temple from the Illinois Issue of our magazine, but his own home and studio is also worth a visit. In fact, we just loved wandering around Oak Park and absorbing the atmosphere and the self-guided Illinois' Frank Lloyd Wright Trail is a great resource. We couldn't think of a better way to spend an afternoon.
*This article is in partnership with the Illinois Office of Tourism.

For more Illinois inspiration and to find out just how it is Amazing for All, visit www.enjoyillinois.co.uk/amazingforall.
Photography courtesy of Illinois Office of Tourism