The ITC Gardenia is an unrivalled role model for sustainability in hospitality. Travel puts significant pressure on resources as it caters to millions of guests each year. But here at the ITC Gardenia, they bring the science of sustainable tourism up front and centre to hotel guests. It's part of their brand; the hotel's marketing tag line is in fact "Responsible Luxury."
And luxury it is; the Gardenia is easily one of the city's and India's most contemporary, but opulent hotels. It has a prestigious address, overlooking the Bangalore Club, and is nestled in an elite neighbourhood. It fuses together inspiration from old India with the spirit of what is billed as the country's silicon valley – lotus pavilions and wind-cooled atriums meet hipster hanging gardens and heat-resisting roofs. Staff in crisp uniforms and colourful saris rub shoulders with India's top influencers and Californian tech moguls in Korean street-fashion.
Aesthetically, the hotel's interior designer Francesca Basu drew inspiration from nature: stones and fossils, flora and fauna, the sea and sky. Each floor brings something different in colour, texture and creativity; it was a delight to see that despite the property's focus on environmental technology, they didn't scrimp on design. Our Flamingo Suite was the proof in the pudding. An enormous, gorgeously appointed, vibrant apartment comprising of close to a thousand square feet of living and dining space, private office, lavish bedroom and luxurious bathroom, with views across the city and all the conveniences fit for us modern Maharajas. For those who may want the ultimate in accommodation, the property's Peacock Presidential Suite is just the tonic – huge, decadent and opulent all at the same time – it was hard to tear ourselves away from it having been given the opportunity to check it out.
Beyond the physical, the property also prides itself on the experiential; food being a big part of the brand DNA. The hotel has a number of exquisite dining and beverage options, so we never went hungry. K&K was a particular highlight, featuring Mughlai barbecue cuisine of the Indian royal courts. The Japanese restaurant Edo looked equally spectacular, although we forwent the opportunity to try it out on this occasion for room service, just to make use of the dining table for eight that was so beautifully laid out. Breakfast each morning in the hotel's mammoth Cubbon Pavilion was such a feast, it was hard to know where to start (or in our case, stop).
---
This Basecamp review is an extract from a longer feature article, first published in print. To read the full article, click here.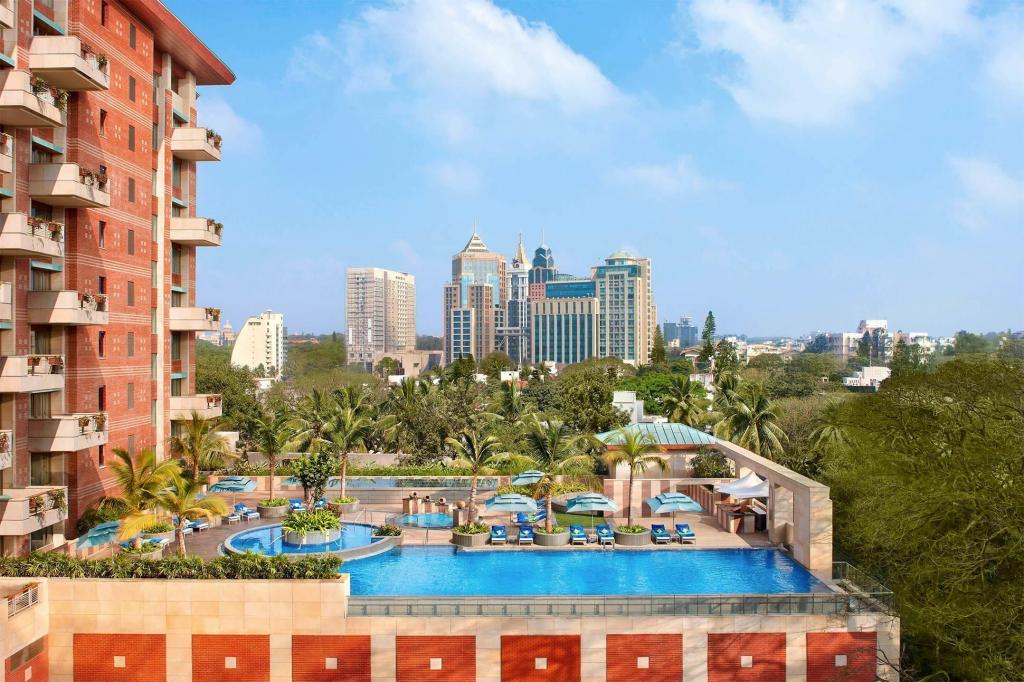 | | | |
| --- | --- | --- |
| Perfect for | Fly into | Right on time |
| The Insider | BLR | GMT +5.5 |
While you're Out There
The ITC Gardenia boasts an amazing experience, part of ITC's brand-wide 'Food Sherpa' trail, which takes guests out into destinations to unveil their culinary wonders, accompanied by an in-house ITC Chef. We were lucky to have Yogen Datta, the Gardenia's Executive Chef, as our escort on our fabulous journey of old Bengaluru. This musn't be missed.
Photography courtesy of ITC Hotels