On a journey to Taiwan, Tryg Verran is on the culture trail in the cosmopolitan capital of Taipei, where history and contemporary art collide.
There is nothing more tragic than being born a natural flâneur in the wild west of the UK. It is a dismal world of corrugated iron and cow shit. I looked at the cover of my game of Mastermind and longed for the day when I would be as exotic as that weird, world-dominating couple. My only contact with Asia back then was the Happy Garden Chinese take-out. I was less Rice-queen, more Chicken Chow-Mein-Princess. Deep-fried pork balls and the occasional fingering from a lingering farm hand were the only things that kept me sane. So, post mid-life crisis, I headed off to work in the universities of South East Asia. Aside from lecturing courses in the humanities, which I adore, I am free to get lost in strange new places. I have, at long last, evolved into Homo Flaneuris Erectus. As I write this, I currently find myself in Taiwan, visiting for a few months, and I love it. Taipei is the perfect city for the modern flâneur.
Even though there are heaving streets and tourist markets ubiquitous in this part of the world, as well as the homogenized mega-malls with multi-national brands, I much prefer to go local – it is super easy to find serene, truly Taiwanese places to saunter away from the madding crowds. And there are heaps of tranquil open spaces, right in the heart of downtown. This is slow-travel Asia at its best.
I'm one of those strange gays that consider the word of Freddie Mercury to be sacrosanct; well ok, perhaps it's actually more common than I make out. When he sang "I want to ride my bicycle", I took it as gospel. So it's only natural that one of my favorite things to do in Taipei is to hire one the very convenient 'U-bikes'. The city is perfectly navigable by pedal-power and totally set-up for doing so. The riverside parks have a network of traffic-free paths, so very civilized – it allows me to cycle through the whole city, just like the locals do. On a sunny day, I love nothing more than to put on my striped Breton shirt and exercise my over-active imagination, whilst free-wheeling along the river bank. I always pass the artist's village on Treasure Hill. It is a jumble of tiny, ramshackle streets inhabited by ex-servicemen and international artists alike. I feel I am living a 60's Parisian dream; I'm not sure why, but I am free! I carry on pedalling for miles all the way to Ximen.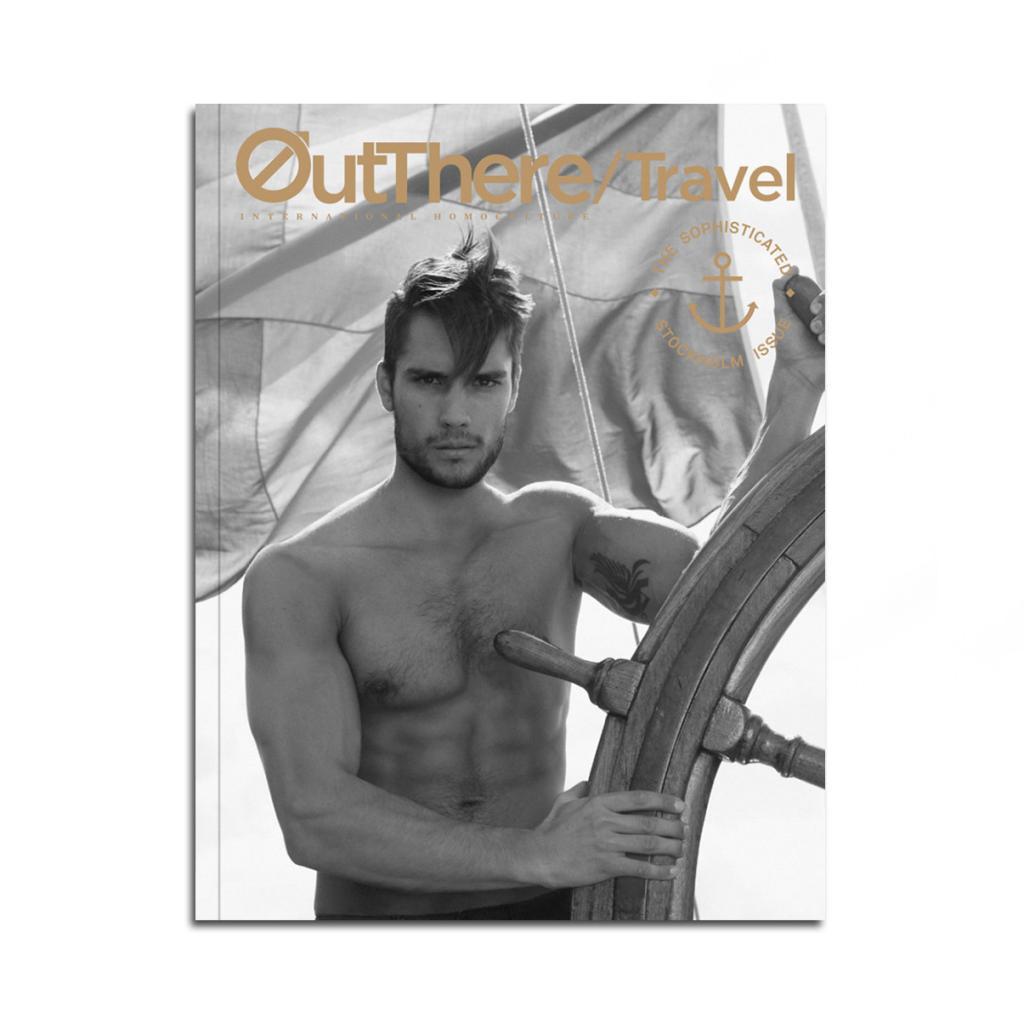 Ximen (pronounced "semen" by the locals) is in the west of the city. It's the first port of call for gay people, visitors and locals alike. "The Red House" is a fantastic cultural hub for information on anything happening in the city. It is over 100 years old and has a varied program of music and performance. I park my bike and wander through the fab market that sells products by local craftsmen. You can buy muscle-shirts, hand-made by local bears, as well as outfits for dogs (will that ever become not gay?). This is definitely Growlr-town; so, there's a healthy core of Pandas (Asian bears), but there are also many twinks and tourists, all enjoying an al-fresco beer or cocktail. People watching – ok, cruising – heaven. Being gay doesn't really seem to be as taboo in Taiwan as compared to its other Mandarin-speaking counterparts. Taiwan has out, gay politicians, a thriving gay scene, its Arts Council is very supportive of filmmaking and other creative outputs around LGBT subjects and rumor has it, the country wants to be the first Asian nation to engage its citizens in an equal-marriage debate. All very progressive stuff, really.
Nearby is one of my favorite spots, Zhongsham Hall. Completed in 1936 during the Japanese occupation, the building has been beautifully preserved and retains much of its Art Deco-inspired elegance; the 4th-floor tea room is a wonderful hangout. At the moment, they are screening films for the Taipei Film Festival; therefore, it's packed with uber-cool, bespectacled, cultured film types.
For more musing spaces, I get a ticket to trail the Tamsui-Xindian (red) MRT line. I start with the Chian Kai-Shek Memorial Park, home of the impressive modern National Theatre and concert halls. I'm taken by an interesting community project nearby, "The Guling Street Avant-Garde Theatre". It's a gallery, performance space and rehearsal room developed to inspire locals to be creative and be involved in culture. And true to intent, these people are doing some really interesting fusion theater here. I'll sit and watch a rehearsal, get involved in some improv or take tickets for a night out to impress a date I had met earlier in Ximen.
"This is definitely Growl-town; so, there's a healthy core of Pandas (Asian bears), but there are also many twinks and tourists, all enjoying an al-fresco beer or cocktail."
Hopping back on the train, I find myself at Zhongshan MRT, home to the Museum of Contemporary Art, which in my opinion is a really great space. I've noted that MoCA's around the world are upping their game, seems there's a little bit of competition among capital cities as to who can bring in the best modern exhibitions. What makes Taipei's special is that it has, among other exhibits, a permanent exhibition of aboriginal craft and music. Here is where I've come to understand the uniqueness of Taiwanese culture. It is this eclectic blend of cultural influences that differentiates Taiwan from other Asian countries. This is a nation with an indigenous population that has incorporated a myriad of other cultures. It is a country whose first language is Mandarin, but whose national sport is baseball.
I continue up the red line to Shilin MRT, and a short bus ride away to the National Palace Museum. It's rare to find a time when it isn't crammed with tour groups shuffling around, but I love the beautiful examples of Chinese jade, porcelain, and superb Chinese paintings and literary texts. Opposite, there is a little museum of hand-carved Chinese inkstones used by calligraphers. I love this stuff, so intricate – it's the writer geek in me – I can waste hours here.
The terminal station on the red line is Tamsui. I learnt that this is a local day trip destination, hence the heaving crowds at the weekend. My first day here was the day that I fell in love with Taipei. The differentiation of architectural styles is proof positive of Taiwan's rich cultural heritage – and there is so much to see and do here, it's the flâneur's dream. And sometimes on a sunny day, for a bit of a treat, I take the ferry over to Bali, a rural district, to witness a magical sunset, unlike any other I've seen.
But my biggest Taipei lesson is that Taiwanese people are super friendly. So my tip to any fellow slow-traveler is to try to find your own little places and your people. It won't be too hard to seek out, as there is an amazing bohemian spirit here in this outpost, supported by what I can only describe as a superb creative infrastructure that is brimming with potential.
Tryg stayed at both the W Taipei and the Hotel Eclat.