From the bronzed and toned beauties on Copacabana Beach to the sultry steaminess of its nightlife, Rio de Janeiro exudes an energy that's electrifying. But as anticipation builds and excitement grows for its Carnival, Uwern Jong detects discord under the insistent beat of the samba music.
An overwhelming scent of citrus stirs me from my trance. I'm jet-lagged but happy, drunk on life, intoxicated by the rhythmic music and the fantastical scenes unfurling before me. Perhaps it's the cachaça-laced caipirinha playing tricks on my mind – a never-ending cocktail replenished repeatedly by my generous hosts (Carioca hospitality insists that a visitor's glass is never empty, so it would be rude to decline).
Did I dream that I just walked a red carpet? Are the Swarovski crystals stuck to my face real? I'm sure I got on a plane to Rio a couple of days ago but, strangely, this whole place looks more like Venice. I could swear I just walked past a gaggle of gondoliers. Or maybe I'm in Tuscany. These giant, white marble statues with engorged genitalia looking down on me from their plinths seem rather Florentine, but their poses are somewhat less Renaissance and more RuPaul, draped in neon feather boas and designer handbags. It must be Tuscany – because I just can't shake that smell of lemon grove.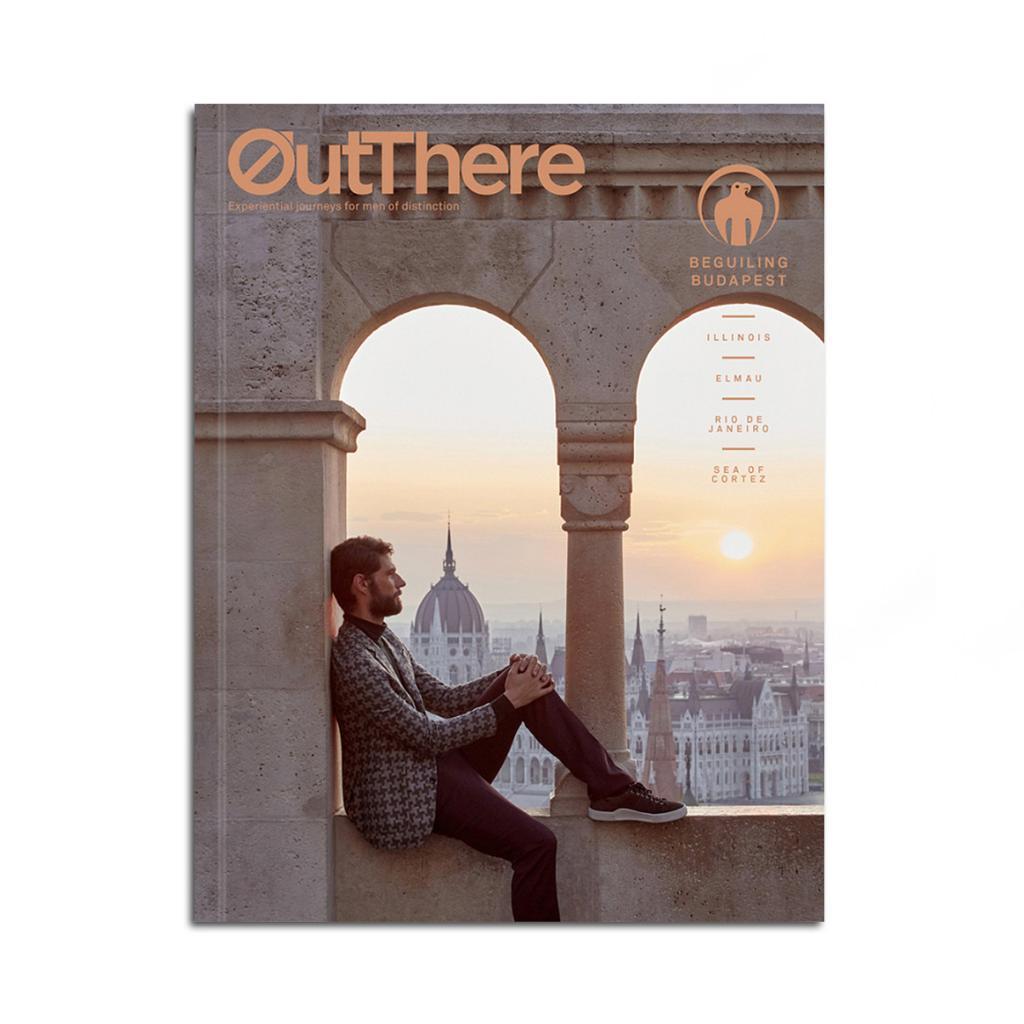 A group of dashing men straight out of an Armani fashion shoot sashay past me in their perfectly tailored designer tuxedos, smiling and enveloping me in a friendly and almost accidental embrace. Some are leading their equally gorgeous girlfriends to the dance-floor; others are a little more knowing, caressing me more intimately as they go past. At the end of one such male-model train is a woman dressed like Karl Lagerfeld come back from the dead. She catches my eye, puts her hand affectionately on my cheek and drags me along. She shouts something in Portuguese, but I can't hear over the trumpet band and drummers. She mouths the word 'loca' as she points up to the roof of the ballroom. And 'crazy' it is, as across the entire ceiling hang thousands of fresh lemons.
People from all corners of the globe have come to party from dusk till dawn, the great and the good of the upper echelons of Brazilian society and the world beyond imbibing the carnival spirit of Rio at the city's most exclusive Carnival ball, the Baile do Copa, held at the illustrious Belmond Copacabana Palace. It's billed as one of the greatest parties on earth, its history going back some 95 years. I've waited years to come and experience it for myself and, while it's my job to do so, I struggle to put into words the wonder, energy and excitement of it all. It has to be seen to be believed.
A city transformed
Yesterday, this Art Deco-style palace, considered to be among Latin America's most upscale hotels, was just a gorgeous place to stay.
It being my first time in Rio, I spent the day like a tourist. The city's reputation as an eye-catching destination precedes itself. The beaches at Ipanema and Copacabana, which fronts the hotel, are immortalised in song and imagery. Taking an evening walk along the coast was a beautiful-people-watching dream. I wanted to check out the legendary gay beach, a short stroll away. The Belmond concierge said I'd find it easily, as it's marked by rainbow flags. That's if the groups of preening and posing chiselled men didn't give it away first. As I pound the Roberto Burle Marx-designed patterned promenade, it feels like a normal day in this far from normal city. Tomorrow, however, will be a different story.
The following morning, the Belmond has been transformed into a magical wonderland, with hedonism high on the agenda. From breakfast onwards, the hotel is showcasing the city's most important event of the year – the Rio de Janeiro Carnival.
Carnival is a big deal here, claiming the crown as Brazil's largest and oldest. For a full five days before Lent, it's all everyone talks about. It takes over the entire city and the days and nights are filled with parades, parties and fun times, a tradition rooted in a final all-out let-loose before a period of abstinence and fasting that comes with the Christian festival ('carnival' means 'remove meat' in Italian). Exuberant parties become the norm and revellers throng together to drink, dance and save their sleep for 40 days and nights of hibernation when it's all over.
"The following morning, the Belmond has been transformed into a magical wonderland, with hedonism high on the agenda."
From the balcony of my suite at the Copacabana, I hear the excitement grow as the city ramps up for the celebration. The hotel is paying homage to the glamour of all things Italian: 'Dolce Carnevale' is the theme for its ball this year. It's a big-ticket celebration. Some call it elitist and I guess it's easy to understand why when the city has such an enormous rich-poor divide. But – as I learn over the next few days – even if you don't have a thousand or so dollars to spend on a ticket, just to be in Rio during the carnival is to take part in one of the world's most unique experiences. And outside the gates of the hotel, on the streets, at block parties and all along the magnificent beaches, two million other carnivalers seem to agree.
Once at the ball, I'm duly transported on an enchanting adventure through Italy, where elements of the country's fashion, art, history and cuisine are brought to life in almost Disney proportions in the hotel's iconic Golden Room. It's Italy with a generous dash of Carioca spirit – cultured and sophisticated, sexy and seductive all at the same time. Everyone parties till dawn and the revelry continues on into the next day, as we nurse our hangovers with yet more cocktails by the Copacabana Palace pool.
I'm feeling sleep deprived. Then, the hotel tells me that the pick-up time for the climax of my Carnival experience – the Samba parade (Sapucaí) – is at midnight and that I should be ready to stay up all night into the wee small hours of the morning.