As we return to travelling the world with a vengeance, it is without a doubt that we're doing so differently than before. The past few years have made us value our precious vacation time more than ever, so it's only natural that we'd want to ensure that everything goes off without a hitch. And beyond our own health and safety, this includes the safety and security of our precious and most private items. Cue TROVA GO: the ultimate in portable security for OutThere adventurers. This nifty, pocket-sized biometric-access travel safe is the answer to your jet-setting concerns.
You're dying to get out of town, explore and enjoy life's high moments… be it to that huge, hedonistic festival or party destination with your besties; to explore that exotic, bustling bucket-list destination; or to zone out, just you (or with your loved one), on a paradise beach resort. But whether it's New York City, Nepal or the Neopolitan Riviera, there's one thing that we're all looking for – and that's safety, privacy and discretion –particularly of our personal effects.
As seasoned travellers, we've heard it all before… we arrive at a destination to find that someone has gone through our bags and that valuable watch, cash, prescription medication, vapes or emergency credit card has gone missing or got 'misplaced'. In some destinations, even the hotel's little digital safe isn't living up to its name. But there are also some things that we just don't want people to see, so we want to keep them close to us at all times, to take them with us wherever we are, but not draw attention to them while we are on the go.
Enter TROVA with its range of cleverly designed portable safes – each with an intelligent security detail featuring biometric access and technology that connects to your mobile device by wireless or Bluetooth – so only you know and can access what's inside. Our favourites of their products (as people who are constantly on the move) are TROVA GO and the slightly larger TROVA GO plus. They're sleek explorers' accessories, made out of featherlight – but strong – aluminium alloy with a CNC finish, that lets you check into your vacation with peace of mind.
The TROVA GO series of super-transportable travel safes are both compact, but roomy enough to store all your travel essentials – foreign currency, a timepiece, or medicinal and recreational items – and sized to fit in your carry-on or pochette and keep your items safe and away from prying eyes (and hands) wherever you travel. Plus they're designed to be totally inconspicuous, most would think it's a portable battery pack. This makes it perfect for frequent travellers, who need discreet storage solutions to safeguard their personal belongings. It's smart too, as it wirelessly connects via Bluetooth to the TROVA App, which is only accessible through your phone's native biometric verification. Designed for multi-function use, the internal strap is sized to hold credit cards, cash, vape pens and more. It is also tightly sealed and will conceal the odour of its contents. Also, its upper lid strap is designed to conveniently hold rings via a magnetic closure.
So now, you can get out into the world worry-free.
TROVA. It's safe here.
---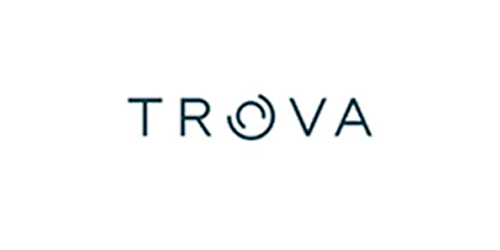 This article is in partnership with TROVA.
---