Have you heard of TROVA GO? Well, everyone is talking about it. Billed as the ultimate in portable security for OutThere explorers, this new, pocket-sized, travel safe is the must-have accessory for today's jet-setters. It's roomy enough to store all your travel essentials – like foreign currency, a timepiece, or medicinal and recreational items – yet it's small and lightweight enough to pack in your carry-on or pochette. The real benefit however is that you can keep your most personal of items safe and out of sight as you travel – wherever your destination; or journey may take you.
As you set off on your travels again, we know that you are ever more conscious of the need for privacy, discretion and security, particularly of your personal effects. Frankly, it has always been a concern … many travellers have a great distrust of the hotel lockbox (what's the point, if there's someone with an override key?), and with more and more hotels hiring casual staff after the pandemic, you want to know that your precious items are 100% safe in your suite when you're not there. Alternatively, you may want to keep them close to your body and be able to take them with you, but not draw attention to them when you're on the move.
The good news is that our friends at TROVA have an amazing new solution to keep the things you don't want others to see, safe and secure.
Like all the best inventions, TROVA came from a very specific need. As the parents of young children, the brand's founders – Scott and Jonell – were looking for a privacy solution that would blend seamlessly into their everyday lives. They wanted to keep their kids safe from potentially hazardous medications, drugs, and otherwise adult objects that they are simply not ready to see. And once they started the design, testing and consumer feedback process, they understood that there are many others who could benefit from TROVA, particularly frequent travellers … from business folk that want a discreet storage solution to safeguard their professional dispositions; to luxury holidaymakers and jet-setting 'vacationistas' who want to pack their 'bling.'
TROVA's aesthetically beautiful, portable biometric safes are meticulously designed to secure daily use items that require protection or privacy. Their range of physical storage devices prevents people from inappropriately accessing valuable, personal, recreational or otherwise private objects, at home or when you travel. Perfect for pockets and small bags, TROVA GO is inconspicuous – designed to be unnoticeable by others, mimicking computing hardware. In fact, most will think that it's a portable battery pack. So whatever you choose to put in it – be it a Swiss watch, Cartier bracelet, confidential healthcare kit, or a vape pen – only you will ever know its contents.
This small but essential accessory truly provides us travellers with worry-free mobility. But beyond that peace of mind that it brings, the devil is in the detail. TROVA is constructed with a super-strong aluminium alloy to safely secure your belongings. It wirelessly connects via Bluetooth to the TROVA App, which is only accessible through your phone's native biometric verification. Designed for multi-function use, the internal strap is sized to hold credit cards, cash, vape pens and more. It is also tightly sealed and will conceal the odour of its contents. Also, its upper lid strap is designed to conveniently hold rings via a magnetic closure.
Discover the luxury of privacy as you travel with TROVA GO. It's the perfect travel companion, allowing you to keep what is most valuable to you discreet and undetectable … away from prying eyes and itchy hands.
---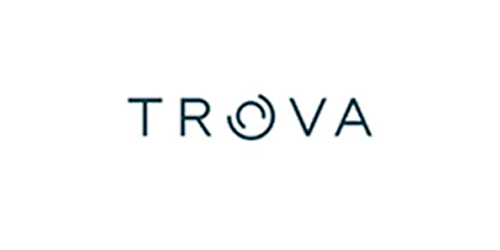 This article is in partnership with TROVA.
---