One of the ways you can tell that the world of travel and tourism is on the edge of a new frontier is when you notice it being addressed in all four corners of the world: accessible travel is a prime example of this, and hospitality brands are making greater strides than ever to create accessible and enjoyable experiences for everyone. Much remains to be done, of course, but with the movement now being recognised by entire destinations like Vilnius and Tropical North Queensland, we feel optimistic about the future.
In the Convention on the Rights of Persons with Disabilities (CRPD), the United Nations states that the mentally and physically challenged should be able to participate on an equal basis with others in all facets of cultural life. An absolutely noble aim, for sure; yet, with regard to accessibility in leisure and travel, those within this group still endure systematic discrimination. They encounter obstacles and barriers that the non-disabled do not, which can stop them from visiting certain destinations or at least, greatly limit their options when it comes to what they can see and do there. According to the World Health Organization, there are currently over 1.3 billion disabled people on the planet, so it's easy to calculate just how many this problem may be affecting. Nonetheless, some recent initiatives in the tourism industry (including this one) suggest that things are slowly changing, with Lithuania and Australia's Tropical North Queensland being the latest destinations to make strides in accessible travel.
For instance, this October, Go Vilnius (the Lithuanian capital's tourist board), introduced a new route that enhances the sensory experience of a segment of our community that's all too often overlooked: the visually impaired and the blind. The innovative, 1.1km walk, 'Touch and Hear Vilnius', has a specially devised audio guide that focuses on senses other than sight (as well as providing a customary narrated history of the settlement). Thus, partakers can discover this medieval Old Town in novel ways – they are able to feel terrain, textures and materials, and be regaled by certain inanimate objects that literally talk (so move aside, you whizzes at Disney animation!). Such cultural enrichment continues, whether it's the welcome exposure to the tintinnabulation of the cathedral bell tower, bird-song-filled courtyards and other ambient spaces, or a blurred kaleidoscope of dots, shapes and colours that warm the soul. Importantly, as guests navigate the groundbreaking trail, comfort and safety are paramount: they are furnished with excellent, precise directions.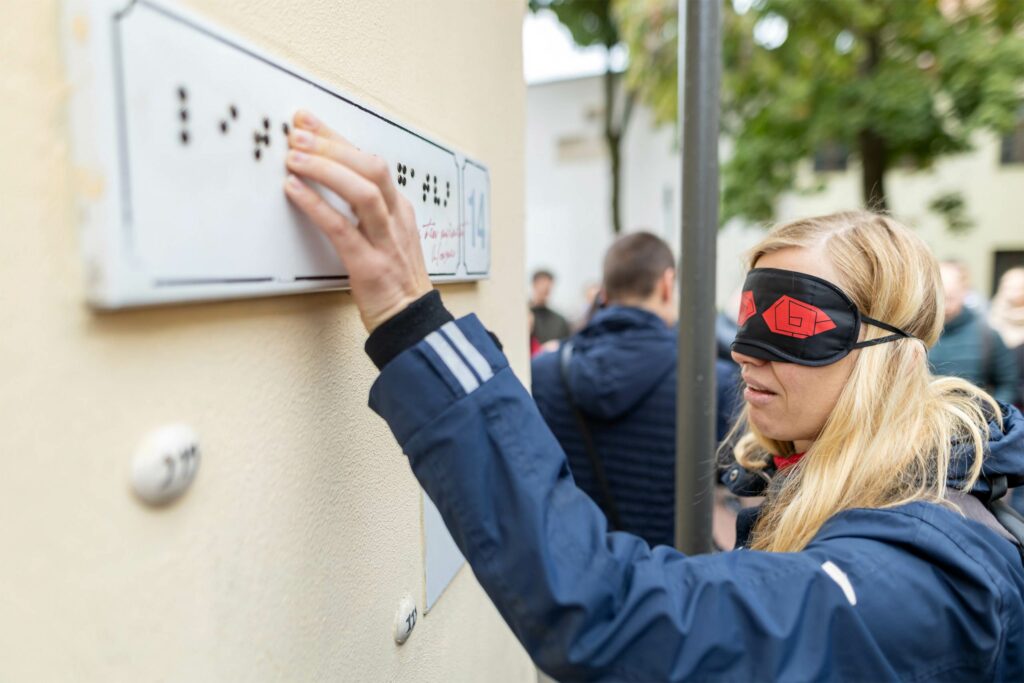 Vilnius launching this fresh jaunt as part of her 700th-anniversary celebrations shows just how vital it was to try and readdress the inequalities that this subset of the disabled community faces. Moreover, as this excursion can also be completed by those who can see, it's an opportunity for this proportion of the populace to walk in the shoes of the visually impaired. In our view, although it might be only for a brief period, such experiences (we've dined in total blackness in Dans le Noir and enjoyed Dialogue in the Dark in Hamburg) can engender empathy and motivate individuals to help improve the situation of those with disabilities.
At the other end of the world, Tourism Tropical North Queensland has also been trying to significantly elevate the standing of the physically and mentally impaired, in what is the titular state's Year of Accessible Tourism. Consequently, their raison d'être in the last ten months has been to endeavour to ensure their balmy adventure paradise is 'for every kind of traveller and every kind of accessibility level'. Indeed, this Australian visitor information bureau had already set about achieving this goal: in 2022, it started a dedicated website, the Accessibility Hub. Since then, the organisation has doubled its efforts to encourage operators in the region to improve ease of entrance and useability in relation to their R&R activities. The results have been impressive so far: Quicksilver Dive has become the first PADI Adaptive Service Facility in Queensland. giving those with different abilities, special needs and varying degrees of mobility a taste of the thrill of scuba; the suburbs of Palm Cove and Four Mile Beach have beach wheelchairs capable of traversing sand and shells, and Jungle Tours allow all to explore the extraordinary wedge of green and brown that amounts to the Daintree Rainforest.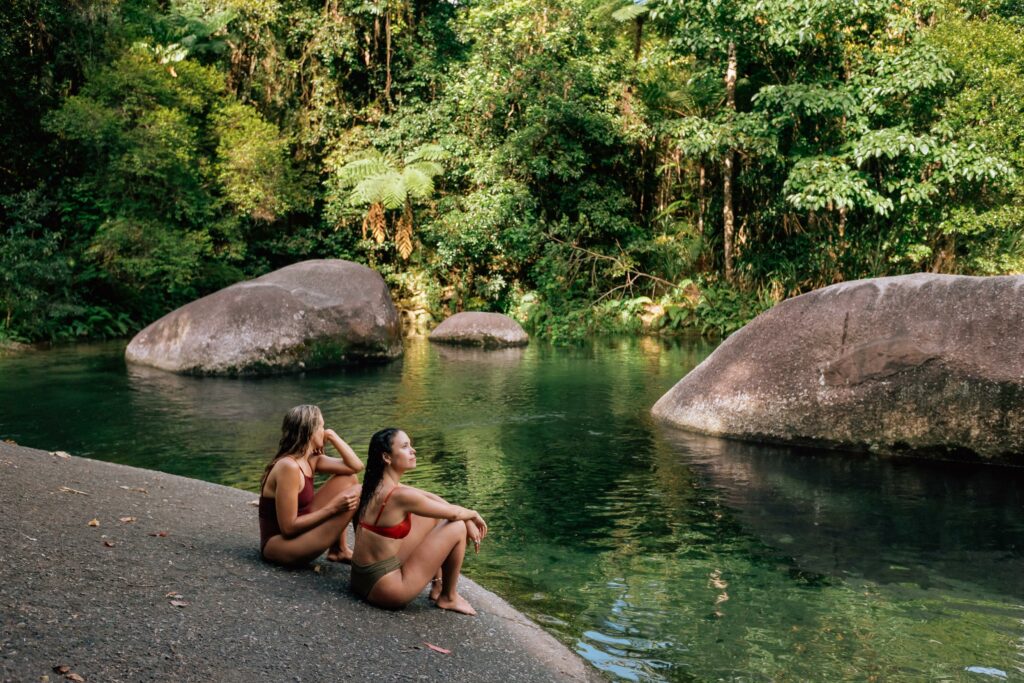 We applaud such progress but believe the travel and leisure sector could still go further to hasten a level playing field. Additionally, when it comes to rectifying any issues, frequently those with more discernible impairments, like wheelchair users and the blind, are prioritised over counterparts with more undetectable incapacitations: members of society who are intellectually debilitated, e.g. with autism or severe depression, routinely fall into this latter category, so are invariably at the back of the queue when it comes to obtaining adequate solutions. Lastly, it's easy to forget that we as humans learn and evolve as a result of our hopefully unique, positive experiences. As the disabled community is repeatedly unable to do as many fun pastimes as the rest of us, this is one essential area of growth, development and fulfilment where they might be left behind – and accessible travel has enormous potential to help improve this situation.
In 2001, a blind man, Erik Weihenmayer, climbed Mount Everest. Around a decade earlier, Susie Maroney swam the English Channel in record time despite living with cerebral palsy. And numerous autistic runners have licked the marathon. If you ask us, when it comes to sports and other recreational pursuits, given the right or a fair set of circumstances, the physically and mentally challenged can accomplish almost anything. That's why we'd love to see a world where instead of being held back by accessibility constraints, whether attempting supreme feats or more low-key interests just for pleasure, this sizeable chunk of the public is given equal opportunity.
www.govilnius.lt | www.tropicalnorthqueensland.org.au
Photography by Saulius Ziura, courtesy of Go Vilnius, and courtesy of Sunlover Reef Cruises, Back Country Bliss Adventures and Tourism Tropical North Queensland