At OutThere, we have long celebrated travel as boundless, transformative and enriching experiences that offer people – whoever they are, whatever their ability, however they identify and whomever they love – opportunities to explore diverse cultures, broaden perspectives, and create lasting memories. Yet, for many individuals with cognitive, neurological, aural/visual, and physical disabilities, whether permanent or temporary, going on holiday is daunting because of the barriers that limit accessible experiences. Brand USA, the USA's official destination marketing organisation is on a mission to show that America is steadfastly breaking down these barriers, championing the idea that disabilities should never be a hindrance to exploring the country.
In an era where inclusivity and diversity are at the forefront of societal discussions, it is crucial to recognise the importance of accessible experiences in tourism. The USA is emerging as a dauntless champion on the subject. From navigating the airport in Miami, Florida to experiencing nature in West Virginia, to enjoying the beaches of San Diego, California, the country's tourist board, Brand USA, believes that everyone deserves the chance to partake in the joy and wonder that travel brings.
At the helm of the initiative is Brand USA's passionate Chief Marketing Officer, Staci Mellman. It has been pretty much a year to date since Staci joined Brand USA after a twelve-year tenure as CMO at inter-state destination marketing organisation Visit Florida, where she saw great success in positioning the State as a leading destination for accessible experiences.
'The essence of accessible travel lies in creating an environment that caters to the specific needs of all individuals, regardless of their abilities', she tells The Experientialist®. 'We are at a time where there is an incredible possibility to translate what disabled travellers see as barriers into positives. Undoubtedly, there is a need for greater stewardship on the subject and for travel providers, both inbound from the USA and outbound from visitors' home countries, to push the envelope. However, what we can do is to draw greater awareness to the need and opportunity for accessible travel, champion those who are doing amazing things and elevate the knowledge that travellers have of what they can enjoy when they visit the USA', she adds.
At Visit Florida, Staci drove strong marketing initiatives like investment match-funding on accessibility-affirmative projects that local tourist boards were doing. This work reaffirmed that accessible travel is a topic not just for those who have physical disabilities and mobility issues, but there is a huge spectrum of other travellers that travel providers can be more mindful of. She tells us that there isn't a 'one size fits all' solution, but there are lots of easy wins.
Staci's call was answered by UK-based Florida travel specialist Ocean Holidays. Harry Hastings, co-chief executive of the company, tells us that Ocean has turned over more than £5 million worth of bookings to the USA that come with accessibility needs. This is impressive, considering he only launched its accessible experience programme in late 2022, spurred on by a personal experience of disability in his own family. It goes far to prove that there is an economic benefit to accessibility in travel, as well as being good for the brand.
'We have learnt that a fifth of our traveller universe has some form of disability or condition that impairs their opportunities to go on holiday because of the traditional structures that exist in everyday life and in the travel industry. A vast majority of these people are afraid to travel. Furthermore, we have been told by our disabled guests that when they've enquired about additional needs in the past, other travel providers oftentimes don't respond at all. It's just disappointing', says Harry.
Ocean Holidays has now built an unrivalled knowledge of accessible tourism options in the Sunshine State, taking a holistic approach that covers mobility, visual and hearing impairment through to cognitive challenges, with accessibility champions in all areas of the business. Through intense training and content generation, storytelling and marketing, they help ensure customers' special assistance needs are met, putting them back in control… yet without limiting what they can do and offering truly personalised packages.
Understanding that hidden disabilities can also be an issue – including neurological, blood, speech, eating, swallowing and digestive disorders, as well as menopausal conditions, cancer, and long Covid – Ocean Travel has become a registered member of the global Hidden Disabilities Sunflower network and can provide customers with a free Hidden Disabilities Sunflower lanyard for their travels. This visual cue discreetly indicates to those in service that customers may need additional support, help or more time. Airport and attraction staff in the UK and USA are trained to recognise the sunflower, making it a great way for customers to get the assistance they need to make their journey even more stress-free.
Ocean's philosophy is shared with Wheel the World, a leading resource for helping disabled travellers not just travel, but live and explore the world without limits. Through incredible disruptiveness and drive, positive activism, global knowledge-sharing and collaboration, Wheel the World provides an incredibly broad scope of experiences, accessing some 50% of the world right now with more to come. Their success stems from the fastidious mapping of information: verifying, accrediting and listing destinations and experiences that welcome and look after disabled travellers. Our online search produced over a thousand options in the USA alone.
Andrés Villagrán, Wheel the World's director of marketing cites a strong business case for accessible travel. The global expenditure generated by those with a disability or those travelling within a group where a member has an impairment is an estimated £77billion/$95billion per annum. This is in a landscape where it is believed that 1 in 10 disabled people don't travel or are afraid to travel.
'The research points to a total market potential of £500billion/$614billion', says Andrés. 'And this is in a world that still lacks information and awareness, booking solutions and where just 1% of travel marketing represents the disabled community', he adds. 'But beyond the transactional experience, we need to break down the actual customer experience. More than just a positive economic impact, we want to deliver an incredible emotional impact'.
So, what needs to change? Much like our own work in LGBTQ+ and intersectional travel, representation matters, as does allyship and championing of the cause. Josh Loebner, global head of inclusive design at marketing specialist Wunderman Thompson feels that the only way is up.
'There is currently no or very little data or marketing intelligence to demonstrate the behaviour and economic impact that disabled travellers can create. But they – and those who are part of inter-abled families – are willing and ready to talk about their experiences, to help destinations and attractions improve what they offer', he tells us. 'We need to build greater accessibility profiles to help brands understand these demographics better. This way, they can go beyond just the necessary ADA (The Americans with Disabilities Act of 1990) compliance to deliver better solutions'.
Josh reinforces his belief that the fulcrum of change for accessible experiences is motivated by commercial merit and that the way forward is to create a momentum that others will follow. He adds that major retail brands are already meeting the mark and assistive technologies and apps exist and are strengthening their hold on the marketplace, making the business of disability far easier to engage with. Plus, marketers old and new understand the power of baby boomers… and are now faced with the very people they have courted and made money from, 'ageing into disabilities'.
At OutThere, we're thrilled to stand alongside Brand USA's fostering of more accessible experiences for all. It emphasises the notion that disabilities should not stop people from experiencing the beauty and diversity that the USA has to offer. By shedding light on the challenges faced by disabled travellers and the people they travel with, and highlighting the move made towards creating more accessible travel options, we can empower people and help them go places, literally and figuratively. Hopefully, we can inspire a shift in perception, and contribute to a more inclusive and understanding industry and society where travel truly knows no boundaries.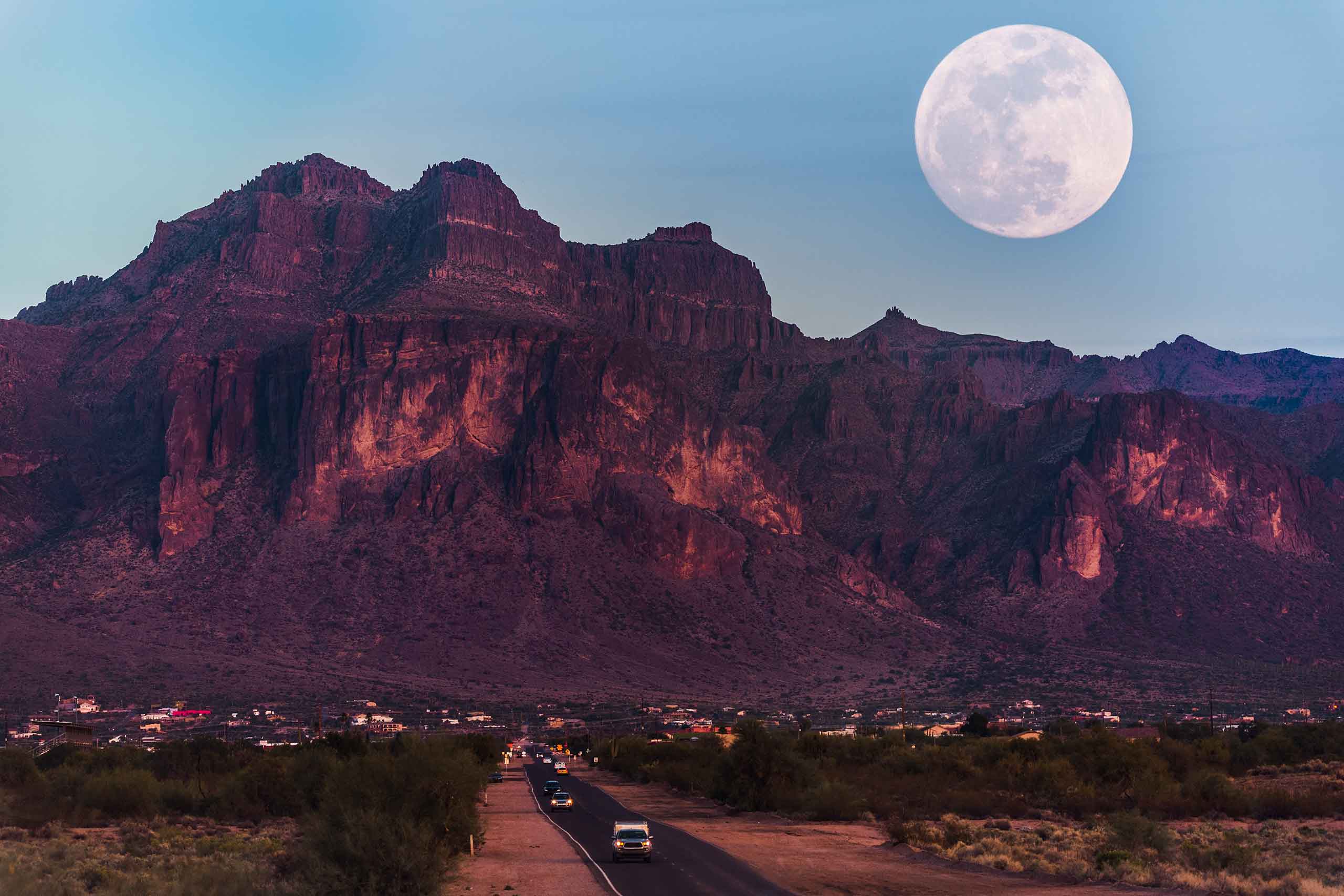 In our travels, we've discovered a number of amazing champions of inclusivity and accessibility in travel. Here are some of our favourites in the USA…
Mesa, Arizona
Mesa, Arizona, is the USA's first Autism Certified city and is nationally recognised as one of the most family-friendly communities in the country, offering full-sensory experiences for everyone. There are a number of hotels in the destination that are Certified Autism Centres, the perfect base for guests looking to explore the many other Certified Autism Centres on offer in Mesa, including the Arizona Museum of Natural History and Mesa Arts Center.
Miami and Merritt Island, Florida
Miami International Airport continues its commitment to accessibility by conducting ongoing MIA Airport Instruction and Readiness (MIAair) tours for children with special needs, as part of a wider MyMIAAccess strategy to improve access for people with disabilities of all kinds. The tour takes participants through the airport travel experience from start to finish, ending up onboard an American Airlines plane in a safe and controlled environment, inspiring and instilling confidence for a future generation of travellers – who may otherwise have chosen not to travel – to experience the magic and wonder of flight. The programme also served as a learning and training experience for airline and Transportation Security Administration (TSA) workers at MIA.

Further north, the Kennedy Space Center, NASA's discovery centre has recently been awarded the status of a Certified Autism Centre.
New York City, New York
Planning a night or five on Broadway? Most Broadway theatres now provide wheelchair accessibility and accommodation packages at nearby partner hotels. Accessible seating in theatres is generally close to the orchestra near the stage; helpful to guests who can't climb stairs, but potentially challenging for those with neuro-disabilities. There is also back-of-the-house seating that provides wheelchair accessibility, allowing for an easy exit after a performance. Patrons who have service animals can be accommodated accordingly depending on seat availability. Guests with impaired vision can make use of audio description services available at select performances, with some theatres offering a pre-performance touch-tour of the set for blind or visually impaired theatregoers. For the hearing impaired, select performances provide assisted listening devices and open captioning where text is displayed electronically on the side of the stage. Disabled OutThere travellers should take advantage of the NYC Theatre Development Fund's free TDF Accessibility membership which gives access to membership perks and discounts.
San Diego, California
San Diego is an accessible destination known for its 70 miles of coastline, CaliBaja cuisine, proximity to Mexico and vibrant beach lifestyle. Visitors to San Diego can enjoy the sand and water with complimentary beach wheelchairs that are available at the city's seven beaches for children and adults with special needs or disabilities. For beach access on-demand year-round, the local company Access Trax offers lightweight, portable wheelchair-accessible mats. There is also an array of accommodations with accessibility features located around the city, ensuring that guests remain comfortable throughout their time in San Diego. It's part of the city's commitment to providing equal access for individuals with additional needs or requirements.
Sites across the State of Tennessee
Autumn colours in America's South are beautiful, but for the 8% of men and 1% of women who are colourblind, the landscape can take on a flattened and less appealing appearance. But since 2017, the Tennessee Department of Tourism, the local tourism board, has been installing EnChroma viewfinders to help those with protanopia and protanomaly take advantage of the fall's colour spectrum, now across a dozen sites in the state. The lenses incorporate spectral notch band optical filters, which enhance colour separation so that such individuals can see hues more distinctly.
White Sulphur Springs, West Virginia
The Schoolhouse Hotel, located in White Sulphur Springs, West Virginia, is the world's first fully accessible property, with every room and public space exceeding ADA (Americans with Disabilities Act of 1990) standards. It is home to numerous specially designed facilities, from sound-insulated suite rooms (to reduce noise and low counters) and windows, to touchpad-controlled toilets and accessible bathtubs and showers. Guests at the Schoolhouse Hotel also have easy access to the U.S.'s newest national park, New River Gorge National Park, located just an hour's drive away, with accessible trails along the New River as well as accessible fishing areas, both available.
Featured photography by Naima Green as part of the All Inclusive Photo Project