If anything epitomises mankind's unquenchable thirst for exploration and discovery, it's our continued expeditions into the cosmos. For over sixty years, Florida's Kennedy Space Center (KSC), has been at the forefront of this exciting adventure, serving as the launching pad for every attempted moon landing. This July, the establishment embarked on a different type of mission to break new ground: its Visitor Complex was certified as an Autism Center.
Space may be the final frontier in many ways but the human race still has boundaries to cross when it comes to certain affairs right here on earth. Among them, without a doubt, those in relation to how we treat people with disabilities. Those within this group often continue to encounter systematic discrimination in the leisure and travel industry: they find themselves confronted with obstacles and barriers that the able-bodied people do not, which can stop them from vacationing or engaging in certain activities like gallery or museum trips – or at least, significantly reduce their options about where to holiday and what to do.
In the Convention on the Rights of Persons with Disabilities (CRPD), the United Nations states that the mentally and physically challenged should be able to participate on an equal basis with others in all facets of cultural life. OutThere supports this stance wholeheartedly but feels that a huge amount of progress still has to be made to accomplish this ambition in the leisure and tourism field. For instance, while several countries, including the United Kingdom, have enacted laws to tackle the disparities in this sector, many businesses only implement the minimum standards. Additionally, frequently when it comes to rectifying any issues, those with more discernible impairments, namely wheelchair users and the blind, are prioritised over counterparts with more undetectable incapacitations: members of the populace who are intellectually debilitated, e.g. with autism, repeatedly fall into this latter category, so are invariably at the back of the cue when it comes to obtaining adequate solutions.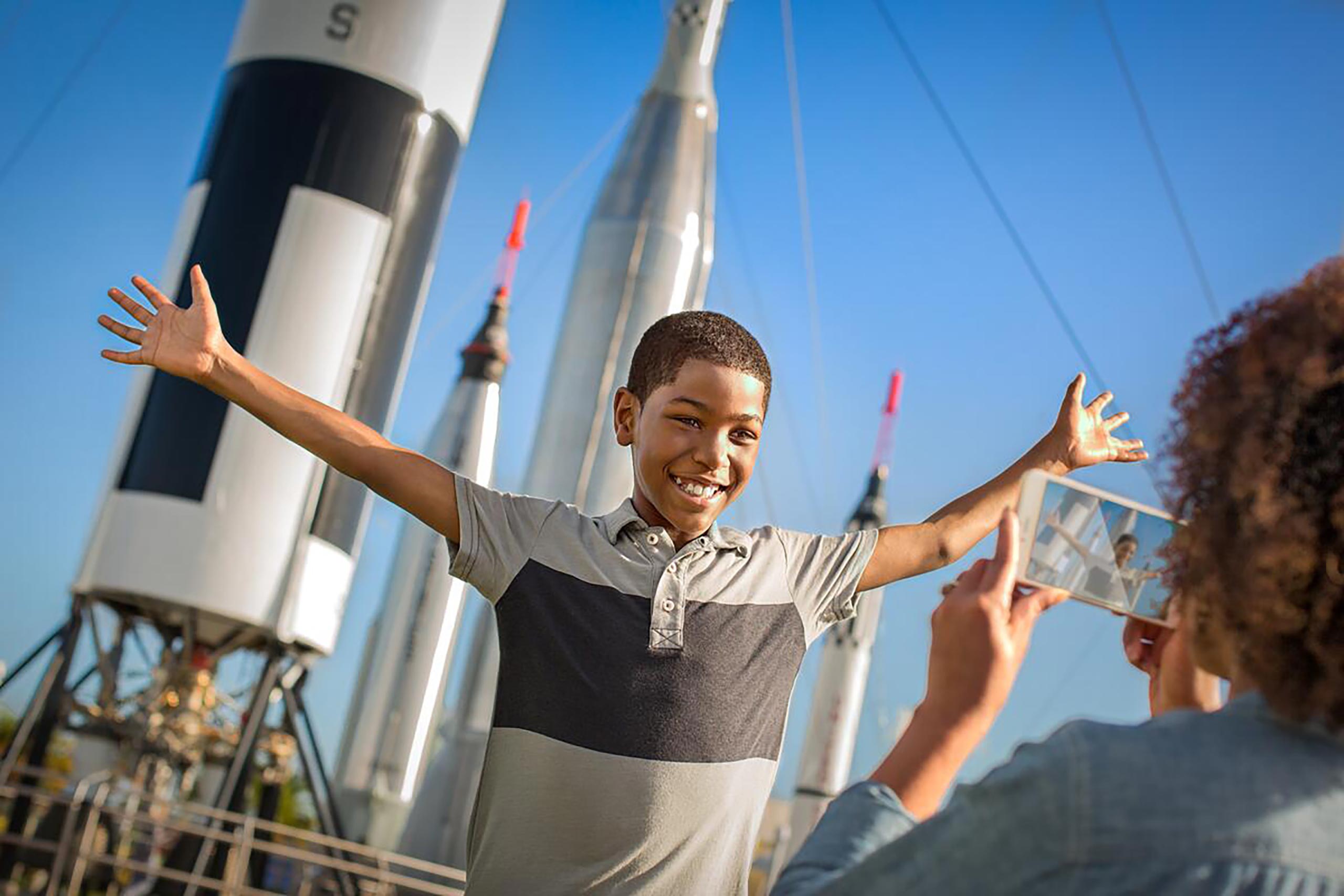 The Kennedy Space Center Visitor Complex, which acts as the institution's discovery centre, was determined to do something to tackle such inequality. In the summer, they teamed up with the International Board of Credentialing and Continuing Education Standards (IBCCES), to become a Certified Autism Center. To achieve this, they introduced various measures to make their facility more user-friendly for autistics: front-line staff received specialist training so they could offer extra support; designated low-sensory areas were incorporated, as they give people with sensory sensitivities the opportunity to take a breather and relax in less stimulating surrounds; and on-site sensory guidance signage was judiciously positioned throughout the building, simplifying how individuals and families organise activities best-suited to their particular needs, etc. These steps are to be applauded, not least because according to the National Autistic Society, one person in 100 is on the autism spectrum.
There's a little irony about the adaptations the Kennedy Space Center, which from its base in Florida has been at the vanguard of Nasa's spacefaring exploits and is still operational, made in July. Two of the figures whose theories most advanced our knowledge of the universe, Albert Einstein and Isacc Newton, would now be considered to be somewhere on the autism spectrum. If they'd still been around, like those who currently have the condition, they'd be able to appreciate and enjoy the plethora of wonders in the Visitor Complex since the changes. Inside, guests can marvel at one of the most ingenious vessels our species has ever fashioned, the space shuttle Atlantis, meet up with and question an astronaut before learning how to train like them in a high-tech simulator, or witness a machine designed to make us masters of the Red Planet, the Mars Rover Vehicle Navigator, inter alia.
In a TV series created in the same decade as the Kennedy Space Center, the original Star Trek (1966-1969), the crew's mission is 'to boldly go where no man has gone before'. After this innovative, multi-purpose site's remarkable revamp, people with autism get a much better experience of humanity's unwavering pursuit of that dream.
Photography courtesy of Kennedy Space Center Visitor Complex