With the just-opened Bãi San Hô, French hotelier Arnaud Zannier has done it again. Building the sprawling yet intimate resort in rural Vietnam (mid-pandemic, mind you) has included the replanting of some 1,000 trees providing privacy and a sense of oasis that make the hotel feel like 'paradise', in Zannier's words. Though ultimately, it's all about 'warm smiles, a willingness to chat and genuine interactions with the majority-Vietnamese team'.
It's hard to believe that Arnaud Zannier has only been in high-end hospitality for some ten years. Dubbed by some as France's most pioneering hotelier, Zannier started off with a strong vision when he opened his first hotel, Le Chalet, in the Alpine ski resort of Megève: it had to have a sense of place, feel private and thoughtful, and carry what would quickly become the brand's signature style of 'mastered simplicity'. You could say that the Frenchman was ahead of the times and, having come from a fashion background, we like to think Zannier is very much still making fashion – except he's changed materials, swapping footwear for far-flung luxury resorts.
After Le Chalet came Siem Reap's Khmer-inspired Phum Baitang, which caught the attention of mindful luxury travellers around the globe, Angelina Jolie among them. Impressed with the hotel, Jolie told Zannier about conservation work a friend of hers was doing with Namibia's Naankuse Foundation (also: N/A'an ku se). Fast forward a few years and Zannier now runs two Namibia outposts with the foundation, both ranking among the most experiential (and envy-inducing) hotels in the country, despite their intimate scale. His latest property, the Bãi San Hô, which opened in Vietnam's Phu Yen province last December, feels enormous in comparison; though the way it came to be was just as organic.
Across 71 standalone one- and two-bedroom villas split into three categories – beachside, hilltop and rice paddy views – the resort seeks to provide a 'genuine encounter with local culture and a taste of the real Vietnam'. We hear these kinds of claims a lot, but looking at the Bãi San Hô's catalogue of experiences and achievements, you can tell they've put a great deal of thought into providing a local feel: for instance, its main restaurant, the Bà Hai ('Grandmother Hai'), designed to resemble the towering communal houses of the Bahnar villages, sees chefs using recipes handed down for generations. That alone made us want to have a chat with the man behind the brand.
Luckily for us, Zannier is a great conversationalist, a characteristic we attribute unmistakably to just how passionate he is about his cause. It's what got us interested in the brand in the first place: a commitment to authenticity and distinction. From Le Chalet all the way through to the Bãi San Hô, there's a common thread of honouring the location a hotel is in, not simply by superficial means (you can't catch us with gimmicks), but by creating unique environments built so purposefully upon the local vernacular, you'd be excused not to recognise them as Zannier properties at all. Ultimately, we walked away from our sit-down with Zannier feeling that if the brand can be said to have a signature, it's to pay homage to individualism and symbiosis. Suffice to say we can't wait to see the hotels for ourselves; from Vietnam to – we've been dying to visit – Namibia.
Arnaud Zannier
Tell us about the Bãi San Hô, whose location on a remote peninsula in south-central Vietnam is well off the tourist trail.
It is indeed. The hotel is located in a very rural and relatively undiscovered area of Vietnam, with just a handful of fishing villages nearby. We found this incredible piece of land – a 98-hectare peninsula of jungle, rice paddies and hilltops – and we knew it would be the perfect place for our next project. Bãi San Hô means 'Bay of Corals' and takes its name from the private one-kilometre coral reef bay it overlooks. It really is paradise.
I spent quite a bit of time travelling around Vietnam during the planning phase to get inspiration for the design of the resort. I wanted to learn about the different ways of life, local customs, and traditional construction techniques in this vibrant and diverse country so we could adapt them to the resort.
I'm very proud of the results and I think guests will appreciate the raw beauty of the area's nature, culture, and history. They can spend their days discovering the ruins of the ancient Champa kingdom, visiting local fishing villages, pampering themselves in the spa or simply relaxing on the beach. It really has that off-the-beaten-track feel which I think is particularly appealing to people at the moment. As soon as you arrive, you immediately feel a sense of calm. It's the perfect antidote to the challenges of the past year.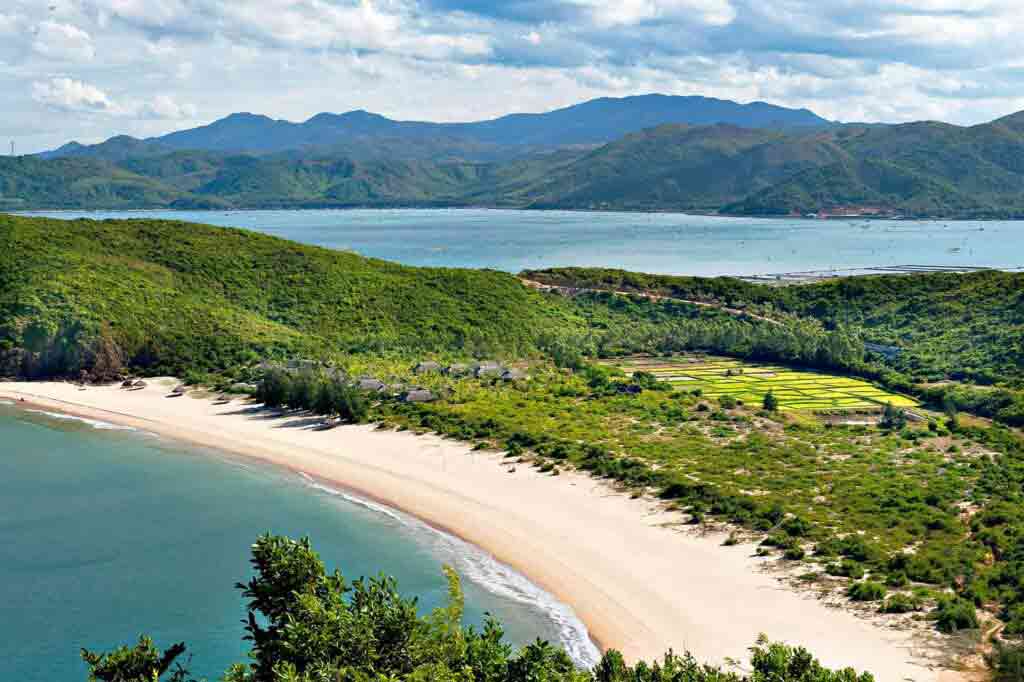 The resort is more ambitious than previous efforts, which at first glance seems a departure from the super-intimate and thoughtful essence of the Zannier brand. How does the Bāi San Hô retain this signature spirit of soul and discretion?
We've designed the resort to make sure guests have a feeling of remoteness from the moment they step into the lobby and take in the unobstructed view of the incredible jungle-clad hills dropping towards the ocean.
The plot is spread over 98-hectares which is a vast amount of land for just 71 villas – other hotel groups would probably have built three times as many rooms on this sized plot! This means each of the villas, many of which have their own pools, are very spaced out, so they're not overlooked and are completely private – it feels like you have your very own corner of the jungle or beach.
Through the design of the resort and the experiences we offer, we've made sure we've retained a sense of place, which is integral to the Zannier brand. Natural materials and local building techniques form the overall aesthetic, with interesting art and antiques from markets and shops around Vietnam, dotted throughout the resort. We've also developed a programme of experiences that allow our guests to get to know this fascinating place through the eyes of the locals, whether it's a bike ride through the rice paddies, learning how to rustle up the perfect Vietnamese dish or taking to the sea with a fisherman and net.
Your portfolio is rooted in style and authenticity. From inspired architecture and sensual textures to a reliance on natural materials and simplicity. How has your background in fashion informed your take on hospitality?
Working in fashion taught me the value of passion, of drive, and of relentless attention to detail from an early age. After living and working in London for five years, firstly with the shoe brand Kickers before setting up my own business, N.D.C Shoes, I decided that I wanted to explore a different area. Architecture, interior design, good food and travel have always been my passions and I always had a vision about how high-end hospitality should be in the future. I started out in 2009 when hotels were all about being bigger, bolder, more expensive, and more extravagant and I was looking to discover the world with more simplicity and genuineness, so I decided to set up a hotel company that offered this. My time in fashion means I appreciate craftsmanship and understand the importance of aesthetics – a beautifully designed resort can make a huge impact.
The pandemic has certainly shaken up the travel industry. A recent trends report of ours showed that our readers crave privacy and transformative experiences more than ever – from deeper, cultural immersion to once-in-a-lifetime adventures. What do you think is in store for luxury travel in years to come?
Yes, I think the needs and expectations of today's travellers have fundamentally changed. They are looking for something truly unique that is slower, more thoughtful, and much more personal. To me, luxury is less about 'things' and more about experiences. It's about careful craftsmanship, inspiring people, fascinating cultures, and untamed landscapes. People are more mindful, and how a resort impacts its surrounding environment and nearby communities should always be a key factor in choosing a destination. Tourists want to get under the skin of a destination and learn about its food, history, people, and culture. They want to travel with a sense of purpose and are increasingly conscious about how their tourism dollar can positively or negatively affect the place they're visiting. We have already witnessed this in our hotels.
Arnaud Zannier
We recently wrote about your Namibian hotels' magical-sounding Rhino Rangers programme in collaboration with the Naankuse Foundation. How has the pandemic impacted wildlife conservation locally?
The effects of Covid-19 and the recent drought have had an enormous impact on efforts in Africa-based conservation, much of which is driven by eco-tourism. It has never been more important for us to continue our hard work at Zannier Reserve by N/a'an ku sê to ensure the land and wildlife remain protected, despite the lack of tourists. The 7,500-hectare reserve, which is financed predominantly through a percentage of revenue made from guests staying at Zannier Hotels Omaanda, celebrated two years at the beginning of the crisis, during which time it has positively impacted the lives of 39 animals; 19 of which were critically endangered, 18 were near-threatened and two were vulnerable.
Most recently, the reserve has successfully rescued an orphaned white rhino, rehabilitated a bull elephant, grown the population of wild dogs and saved a pride of five lions from a conflict area. Two lion cubs whose mother was killed have also been saved and will soon be introduced to the Zannier Reserve.
More than ever, the reserve is relying on private donations to survive and continue its preservation.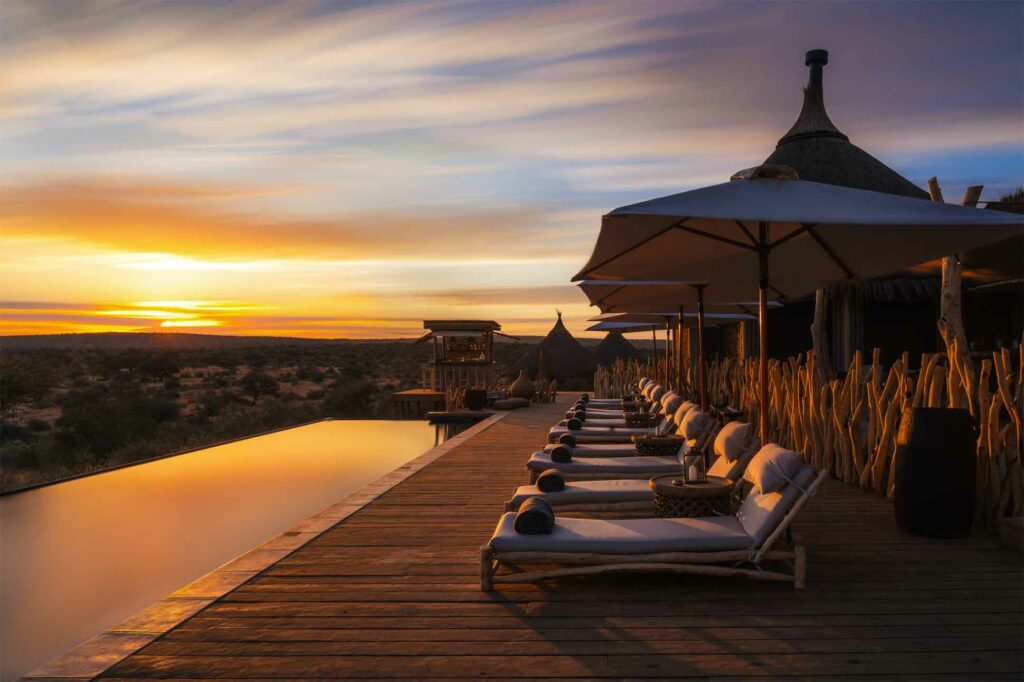 Namibia can be a tricky destination for our core readership, the LGBTQ+ community, and we've long looked for a hotel to open up the destination for us. How do the Omaanda and the Sonop make sure to understand the specific sensitivities of travellers from diverse backgrounds?
As with all our properties, all guests to Omaanda and Sonop are welcomed with open arms and we strive to ensure they feel completely comfortable and well looked after. As a brand, we aim to be inclusive and celebrate our differences.
With the Bãi San Hô now open, what other destinations is Zannier eyeing?
Looking ahead, we're busy developing two hotels in Mexico which are due to open over the next couple of years, plus we are considering three other potential projects. Our approach to expanding is slow and steady as it's important we find the perfect destinations to open a resort. I usually spend most of my time travelling around the world looking for unique, off-the-beaten-track spots for the next project!
Lastly, what's the one change you wished your brand would inspire within the industry?
It's vital that travel brands and hotels have a positive impact on their surroundings. Tourism has the ability to be incredibly beneficial, but it also has the power to destroy communities and the environment if it's not managed correctly. We need to look at the long-term; with no wildlife, no clean beaches and disgruntled local communities, travellers will stop visiting a destination and hotels will cease to exist.
It's so important that we all build hotels with the local community and natural surroundings in mind. After all, guests are increasingly seeking more genuine, authentic experiences and this can only be done with the support of the locals and a pristine environment for them to discover.
Photography by Frederik Wissink, courtesy of Zannier Hotels
Arnaud Zannier