Diving to improbable depths of Mexico's Riviera Maya with only a single breath might seem an unlikely way to calm a troubled mind, but for Caoilfhionn Rose the mental rigour required brings relief and enlightenment.
It all starts with a three-minute 'breathe-up' to slow down my heart rate. It's an alien feeling, particularly for someone who has yet to access a meditative state even in the comfort of an environment like a luxury spa, let alone in the midst of what many would consider a life-or-death situation. That's a slight exaggeration, of course. But it is the physical embodiment of how I feel in my soul during this time in Mexico at what is a turning point in my life.
I am on the cusp of a milestone birthday and have just walked away from a five-year relationship, a home and a life that was mine but felt like that of a complete stranger. I didn't know who I was anymore: I was a shell, a foggy brain navigating a sack of nothingness through days that felt as if I didn't exist. From the outside, I had it all – a nice home, cute dog, my own business and a life of travel. But, in reality, I felt that I was in a critical situation. If I remained in the mind and physical space I was in, I might as well surrender my soul and everything I once was.
After the initial breathe-up, I take three deep breaths, filling up from the pit of my stomach to the back of my throat. On the last, I dive into the deep unknown. In my mind, I'm swimming beneath the surface of my life as it stands, plunging through a murky abyss. I'm back, because of my break-up, in my teenage bedroom at my mum's house, a thunderous crash into a new reality. I am lost, incomplete, exhausted, void of emotion, yet filled with sorrow, anguish, and pain pulsing through my body. I can't see around me. I need change, a big one, something to realign my mind, body and spirit. And I need it immediately. My chest feels tight, as if that last breath will be my final.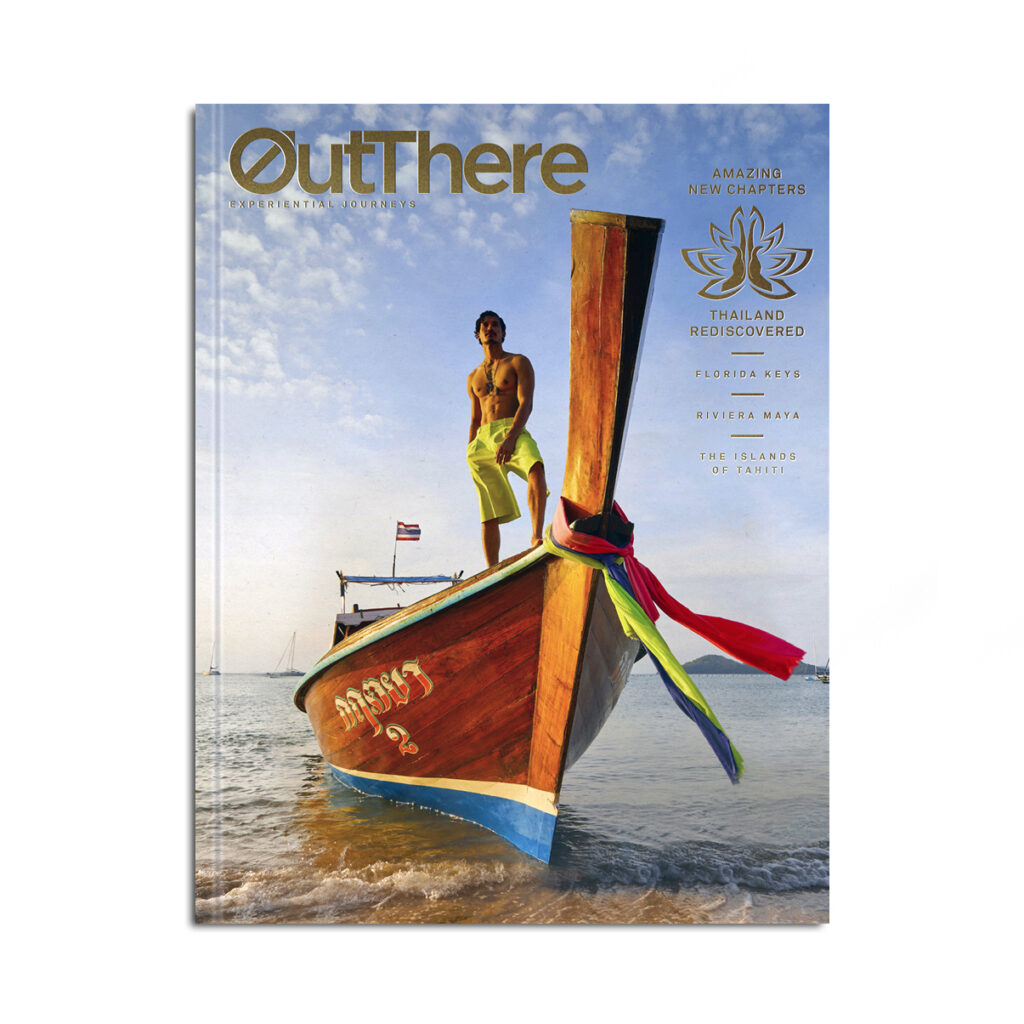 Now, as I dive deeper, head first, body straight, fins coursing through the small current of the cenotes, the sound of my peers on the surface fades away. I can hear my heartbeat, slow and loud, echoing within the chamber of my chest. My ears become pressurised, the carbon dioxide builds up in my body and fools my brain into thinking that I'm about to drown, my legs cramp and panic sets in. I look at my instructor – a gentle Argentinian woman – and signal that I can't go any further down the dive line, so we turn and resurface carefully lest I black out.
And so the process of learning to freedive begins, along with a journey of healing and self-growth in the humid cenotes of the Yucatán coast. Locals believe that these natural wells give life (they were a source of water for the ancient Mayans), so perhaps this is just what I need.
You're probably wondering how I got here – wetsuit tight to my body, weights belted around my waist, goggles and snorkel protecting my face from the sun that beams on us as we train in the water for four hours a day. A close friend is a freediver and I've often listened to his stories of people who have felt the healing powers of this extreme sport.
But how could the act of diving to unimaginable depths in one breath be conducive to self-healing, I'd wondered. Little did I know back then that, on completing my level-one freediving licence, I would understand that these seemingly disparate acts go hand in hand – seamlessly so.
In a nutshell, freediving is the act of diving deep underwater on one breath-hold without any breathing apparatus. More than mere recreation, freediving offers the opportunity to rewire mind and body dramatically. Great depths – both physical and spiritual – are the reward. Attaining such depths requires an unlocking of sources of potential within you that you're unlikely to have tapped into before – those that offer clarity, resilience, oxygen capacity, faith, strength and calm. It was this that fascinated me – the reality that I could use my natural skills to unlock levels of personal potential to reach places other humans may never go.
Any body of water that's deep enough to train in is fine for freediving, but I'd read about the cenotes – sinkholes connected by cave systems – on the Yucatán coast of Mexico. The waters there are still, clear and often feature a somewhat godly light coursing through them. In some, such as Angelita, a cenote between Playa del Carmen and Tulum, there's a floating sulphur cloud that separates the fresh water from that travelling through the caves from the Caribbean Sea. They sounded entirely otherworldly and I knew that they would provide the peaceful environment I required to begin my journey, somewhere my mind could focus and my body relax. Given that both had felt as if they'd been in a state of constant effervescence for around a year and a half, that was going to be one of the many challenges I encountered on this life-changing journey.
To call this freediving experience 'life-changing' is not to be over-dramatic. Far from it. Your window for exploring what lies beneath the water's surface is bound by your lung capacity, but your brain power can lengthen this time if your mind and body-control can sync (imagine if we applied this to tasks in our everyday lives? Learning to freedive has helped me realise that our limits are calculated by the blockades we put up in our thoughts).
By this stage, I'm two days in, have dived around 40 times and am struggling to go deeper than eight metres beneath the surface because my brain cannot signal to my body how to 'equalise' my ears correctly. When you dive to 10 metres, the pressure in the water is twice that of the air; after that, it triples. The knack is to use your tongue to move air from the back of your throat through your mouth and into your nasal cavity, all while upside-down and finning through the water to further depths. The concentration required is intense.
"As a kid, I used to hold my breath as a coping mechanism to take my mind off situations that made me feel uncomfortable; now, I'm holding my breath to get me to a place where I feel strong enough and more like myself"
During the past two years, I've felt like I've struggled to form relationships. Those I've had have suffered because I wasn't mentally present. Yet, here I am, turned on my head in a strange environment, doing something wildly out of my comfort zone and facing a person who until the previous day was a stranger, and I've never felt more connected to someone. I guess that's what complete and unwavering trust feels like. My life is in the hands of Cande, the owner of Amancay Freediving school and the Argentine freediving world-record holder. I trust them. With my life.
The sunlight shimmers off their silver wetsuit as they glide through the water parallel to me, their body moving with ease, as if performing a beautifully choreographed contemporary-dance routine. Eye-to-eye at all times, they're there for my safety, to provide advice on technique and to keep me calm. They watch every movement of my body, from the pivot of my ankle as I kick my fins, to the tension in my shoulders, the position of my head, the convulsions of my stomach as I panic that I'm running out of oxygen, and the look in my eyes that ensures I haven't blacked out (a very common occurrence in freediving, owing to the quick changes in pressure).
From the moment I dive onto the line, to the moment I resurface, we are one. The connection is inexplicable. To have one person focused entirely on you and your cause, someone who's pushing you to your strengths and helping you overcome your weaknesses and who knows before you do that you can overcome the challenges that lie ahead feels extraordinary. We are on our way to the sublime, but that does not come without fear, danger and that ever-present foe – personal discouragement.
Days pass as I try to gain my level-one licence. To be awarded my endless pass to the aforementioned sublime, I must complete several tasks – one being to rescue another diver who's feigning unconsciousness, to take them to the surface from 10 metres deep, to hold them there on their back and 'resuscitate' them. The evening before the exam (also the day I'm due to leave Mexico), I receive a text from Cande: 'your next journey can't start until this one is finished'.
The following morning, they pick me up from my hotel and we drive to Maravilla, a small cenote in a local farmer's jungle backyard. We meditate in a small bamboo hut for 10 minutes and the sweat pours down my forehead as I try to realign and calm my mind, heart and breathing – I don't have long before my flight. As a kid, I used to hold my breath as a coping mechanism to take my mind off situations that made me feel uncomfortable; now, I'm holding my breath to get me to a place where I feel strong enough and more like myself.
I complete the first three tasks of the exam before it's time to rescue Cande. They swim to the bottom of the dive line. I'm face down in the water and can only just make out their silhouette, still within the silence. At that moment, I see myself: the me who is vibrant, filled with joy, excitement, adventure, curiosity, love, gratitude, wild with emotion and always in search of connection; the me who almost surrendered, hanging there in the abyss of what is a life-and-death situation unless I act. Surging through the metres of cool water with little resistance, I feel like a torpedo. I sense no need to equalise or correct my posture until I reach Cande, whose eyes are closed and their head hanging limp. I place one hand under their chin to keep their mouth closed and the other behind their head, pushing them above me as I carry us both to the surface. I use my forearm to cradle them on the water's surface, pulling their mask off before blowing air on to their face to 'resuscitate' them. They smile with a grin fuelled by utter pride.
"Amor! You did it!" they say. I burst into tears as they hug me in celebration.
"Take your 'thank-you dive', mama. Let's show the cenote some gratitude," they exclaim.
With one hand, I grab the dive line and guide my body down into the blue hole one last time. I rest at 15 metres, weightless, surrounded by silence; not the silence you hear on a winter's morning as snow falls, or right before you fall asleep at night, but a silence that is only filled by the gentle thud of your stillness. The smoggy black darkness is speckled intermittently by the sunbeams channelling through the ridged edges of the cenote. I have touched a level of human consciousness that I was painfully unaware of for most of my adult life.
I look up to see Cande down here with me, my eyes reflected in their goggles – eyes that tell a story of strength, realignment and passion, but most of all, a story of healing and new life.
I feel reincarnated.
Photography by Cami Torres, Mathilde Langevin, Darren Lawrence, Fabian Wiktor, Matteo di Iorio, Tanja Cotoaga and courtesy of Clé Hunnigan
Get out there
Do…
… pay a visit to El Fogon, in Playa del Carmen, to feast on some of the most delicious Mexican food you'll find in the world. This open-air taqueria is understated, wallet-friendly and always packed with locals tucking into juicy tacos and other traditional dishes.
… bring an underwater camera to capture your freediving experience or simply to get a glimpse into the underwater world of the Caribbean Sea, where whale shark sightings are inevitable from March to June.
… book into Yäan Healing Sanctuary for a temazcal, a pre-Hispanic bathing ceremony performed with the aid of the spirits of the four cardinal points to help recipients release the past and purify their mind, body and spirit.
Don't…
… visit during the peak Sargassum season, which tends to be from June to September. Sargassum is a type of brown seaweed that washes up on the shores of Mexico's Caribbean coast in swathes. During this time, beaches are piled high with the algae, restricting access to the sea.
… miss out on exploring the Pueblos Mágicos (Magic Towns) nestled further inland off the Yucatán coast. They've earned their name thanks to their architectural glory, natural wonders and historical importance. Being lesser-known, they're ideal pit stops for street-photography enthusiasts and curious travellers alike.
… rely on public transport. Instead, hire a car so that you can explore this beautifully diverse region at your own pace.
The inside track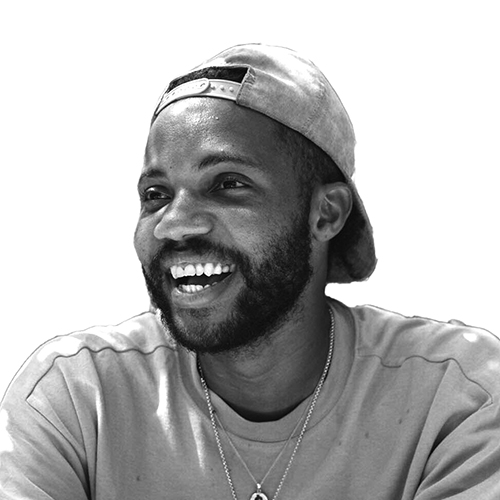 Clé Hunnigan is a travel creator, film director and co-founder of Wind Collective, a production company that promotes diversity in travel and storytelling. He spends four months a year living on the Yucatán coast, where he pursues his passion for freediving.
Dive
Join the three-day course at Amancay Freediving, where you're guaranteed one-to-one expertise and access to beautiful cenotes, along with guidance from a group of awesome caring people.
Live
The culture of the Yucatán coast is both unique and spiritually led. Try to connect with locals through community-driven events, initiatives and artisanal cooperatives. You'll walk away with some solid life wisdom.
Relax
Do your time in Tulum and Playa del Carmen, then head north to Isla Holbox. With abundant marine life, shack-style hotels, artisan makers and picturesque backdrops, this is a car-free haven untouched by mass commercialism.