It was a trip so anticipated, a time to experience Catalan art in its natural setting. Yet, Steffen Michels is soon unsettled by Antoni Gaudí's works in Barcelona, until a chance encounter makes the scales fall from his eyes.
When the Modernist wave seized Europe at the turn of the 20th century, not even the mighty Pyrenees could stop it from sweeping over the Iberian Peninsula. But nowhere did it prove more popular than in Barcelona. Here, the movement gained enough sway, confidence and individuality to become a thing in its own right. Modernisme was Catalonia's equivalent to the French Art Nouveau and the German Jugendstil, but its echoing of early voices calling for the region's independence from the rest of Spain gave it a distinct quality – so did Gaudí, arguably the movement's most acclaimed artist.
Like that of his peers, Gaudí's work appealed to people on an emotive level. It advocated a more bohemian world view and claimed a seat at the table of the cultural sphere for an outspokenly Catalan art and way of life. In Barcelona, the region's capital, this way of life found its most prominent expressions. It was here that the Park Güell, originally planned as an upscale housing development by Spanish industrialist Eusebi Güell, opened to the public in 1926. The park features all the hallmarks of Gaudí's genius: organic architecture, originality in shape, complexity in detail and – somewhat bizarrely – a larger-than-life lizard sculpture, which at the time of my visit is hypnotising a nearby gaggle of Instagrammers to take a selfie in front of it.
Entering the gardens, I feel like a six-year-old walking into Disneyland for the first time. And then, a good thirty minutes into my visit, the feeling starts to fade. If ever you've gone on a blind date and things didn't quite work out as expected, you'll know what I'm feeling. The longer I explore, the less joy it sparks, and the more unsettled my inner Marie Kondo seems to get. What had struck me as grand at first, struggles to inspire me at second glance. Sure, the trencadís mosaics of the main terrace are beautifully executed (so much so, in fact, that the invention of the trencadís technique is often falsely credited to Gaudí) but, in my opinion, they also look a tad old fashioned. That's the thing with any break from more timeless aesthetics, of course: it comes with an expiry date.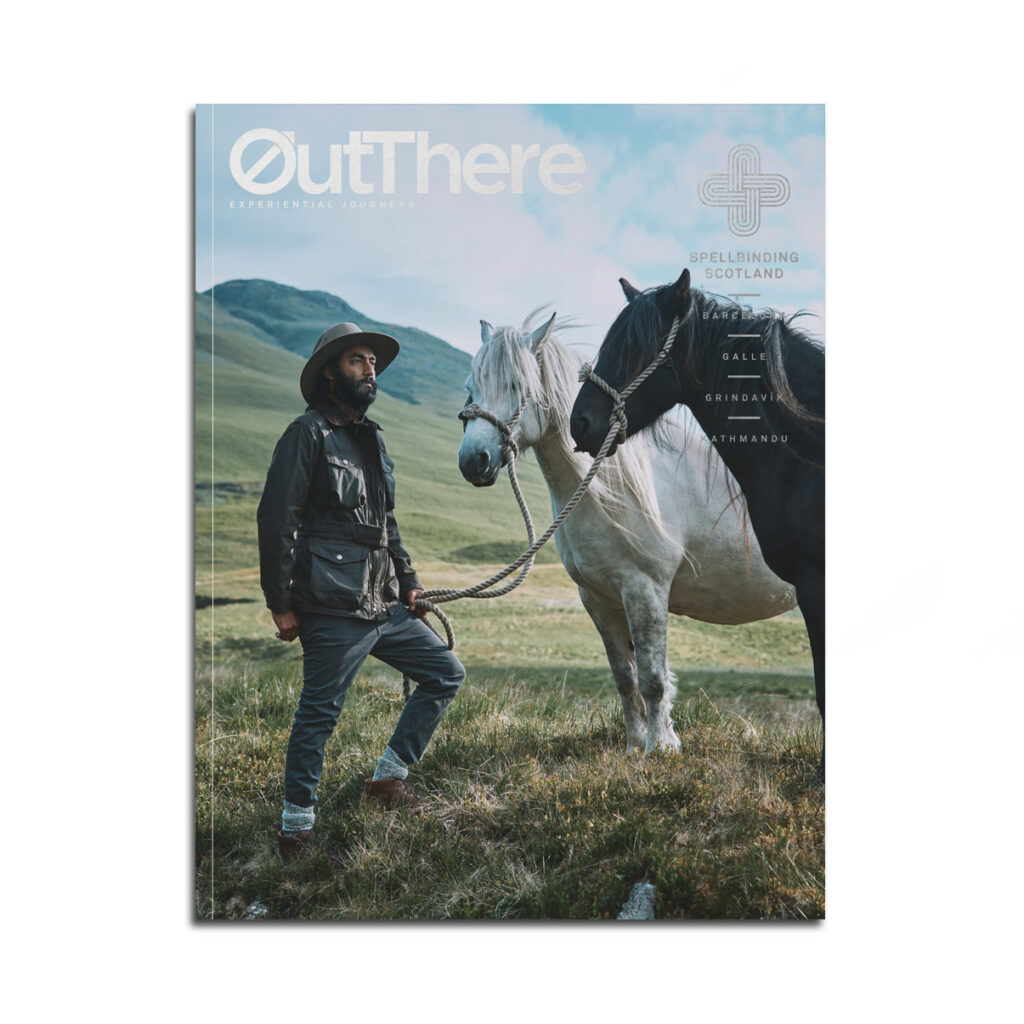 But has my love affair with Catalan art passed its sell-by date as well? Perhaps we'd been long-distance for so long, our coming face to face in the movement's homeland was bound to be awkward. I'd marvelled at the imagination of Catalonia's artists in museums from Munich to Amsterdam and Gaudí's edifices had always struck me as awe-inspiring in pictures. Nonetheless, the Park Güell leaves me underwhelmed. Ensuing visits to the orientally ornamented Palau Güell and the Casa Milà fail to reignite the flame in my heart. Don't get me wrong: both will be fascinating to any dilettante. The latter's chimneys even inspired Star Wars creator George Lucas in the iconic design of the stormtroopers' masks – but futuristic and alien as they may be, their effect on me is short-lived. And so after yet another failed attempt to connect with an art form whose merit is beyond discussion, I call for a break. It's not you, Gaudí. It's me.
That's when I bump into Anna, a bubbly local whose eyes meet mine as we wait to order drinks at a rooftop bar in the city's Eixample district, commonly known as the 'Gayxample' among LGBTQ+ folk. Anna turns out to be the kind of person who has a million stories to tell and not one filter to put them through. She's very animated and very Catalan, though they're really just two different words describing one and the same idea. Within minutes of befriending her, I know the most intimate details about her 60-something years on this planet (it's not that I ask, I'm just not given a choice).
"When I young, I very active with the men. I take what come at me," she blunders in an exuberant Catalan brogue. "Marry when 23. He have so much money. We move London. I don't work. My job is waste money like water – Harrold, Selfridge, Howie Nicholl."
As she finishes, we both pause for a minute. A salty breeze wafts across the open-air space as Café del Mar-like tunes ooze from the speakers and a young gay couple reclining on poolside loungers clink glasses. Taking a sip from a G&T that seems more G than T, I finally say, "sounds like love".
"Oh, no love. Just stupid. We divorce after three year and I move San Francisco. Lots of fun, this city. I seduce many men there. Don't care you have girlfriend. I just want to borrow. One night only," Anna explains with the casualness of a tech CEO acknowledging data breaches in court.
"I was troublemaker and I love. In Spain, is also easy seduce someone. I go to men in disco, slowly, and look in the eye. Then I say 'tienes mucho por avante'. It mean 'you have a lot ahead of you'. Work every time."
It's an ice-breaker, that, and so when Anna asks how I'm enjoying Barcelona, I tell her the truth, "I just don't seem to get Gaudí. The Bellesguard is so Gothic and the Casa Vicens so busy to look at. His buildings are interesting, but the man himself is completely elusive."
Anna gasps, eyes wide open.
"You silly. No one tell you? To see soul of Gaudí, don't look what he make. Look what he love!"