On a journey to Hong Kong, Uwern Jong finds the ultimate tattoo inspiration.
Sometimes in life, you travel to places for a larger reason, unbeknownst to you. It was on one such trip that I finally satisfied a long-held desire to get a tattoo. I had always wanted one, ever since I turned eighteen but had never taken the plunge. The problem was I had no idea what I wanted and didn't want to rush such a big decision. Then one night, a full eighteen years after I turned eighteen, in a hotel room in Hong Kong, it came to me…
I had just arrived from a very long journey to Hong Kong to my room at the Grand Hyatt, overlooking the majestic harbour. I wearily watched the infamous daily light show illuminate the city's towering skyscrapers – I was part awake but mostly asleep. There and then, I drifted into a vivid, fantastical, jet-lagged addled dream – two birds appeared and danced across the sky playfully – a hornbill and a phoenix. The pair chased each other for a minute before diving gracefully into the still, deep waters, skillfully dodging the iconic green and white Star Ferries, dinner cruise boats and Chinese junks with their beautiful red sails unfurled. Moments later, they rose in two rays of glimmering light, shooting into the stratosphere.
I woke, shaken. What did it mean? Being of Borneo-Chinese descent, I instantly recognised both the mythical birds in my dream as symbols of my colourful heritage. Growing up, my mother often joked that I was half hornbill, half phoenix. I had also previously read that diving birds feature heavily in folklore, and are a common subject for tattoos, traditionally arising from the maritime tradition, where hardened sailors would get a pair of Chinese swallows etched on their chests. It was a rite of passage, literally – one bird for each five thousand nautical miles travelled, with a pair confirming their status as true adventurers. The idea was that, should their ship encounter the misfortune to sink, the swallows would rescue their souls from the deep and ensure they were lifted to heaven. Later that evening, my phone pinged with an email from my airline loyalty scheme, notifying me that some ten-thousand air miles had been credited to my account in respect of my recent travels.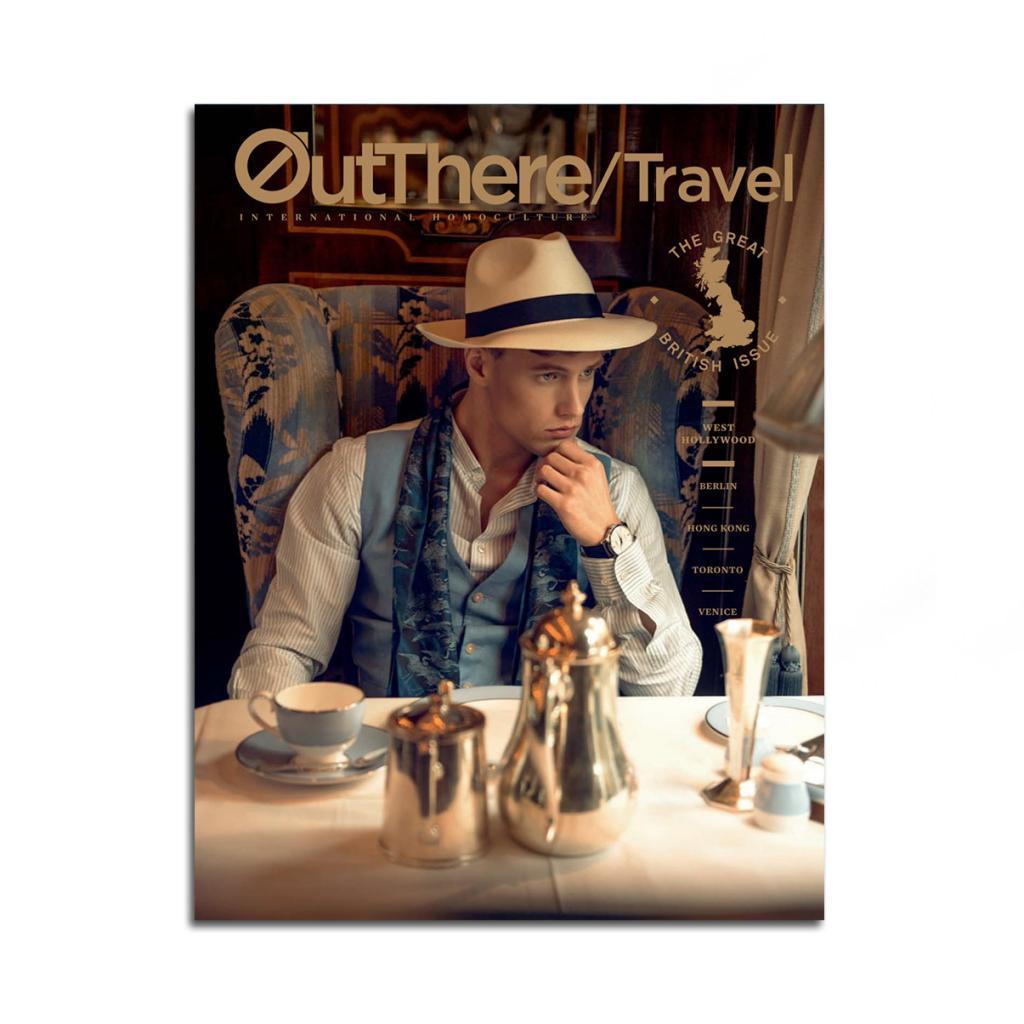 Now, I'm not a superstitious man, but I couldn't really ignore these coincidences. What was it about Hong Kong that catalysed my nearly two decades of latent desire for a tattoo?
Hong Kong is no stranger to this ancient art, in fact, it's very much part of the city's DNA. Since its foundations as a strategic military hub and trading port, way back to the Chinese and Mongol dynasties, even – tattooing had been well documented. Marco Polo himself wrote that many came to the region from as far as Northern India to have their bodies 'painted with the needle' as it had a reputation for excellence in the art. This part of Southern China was also responsible for the whole-body tattoos adorned by the heroes depicted in the Chinese mythological tale – 'The Water Margin'. And even in Chinese history, a famous Song Dynasty general who governed the region was said to have a calligraphic tattoo of the phrase "Repay the Country with Pure Loyalty" down his back.
"Hong Kong is no stranger to this ancient art – in fact, it's very much part of the city's DNA, dating back to the Chinese and Mongol dynasties, even."
As Hong Kong grew in notoriety as a booming global port, the richest in Asia in fact – and the set for a tempestuous 19th-century political tangle involving China, the British and other large trading nations over opium – millions of sailors, merchant seamen and the military passed through the city and picked up a permanent souvenir of their stay. Even the first-time European adventurers with virgin skin, press-ganged into the merchant navy, felt compelled to get inked on arriving in the city – after all, the European ports are all about ten-thousand nautical miles away. Simple black outlines were popular – swallows, dragons, religious talismans, Chinese calligraphy – all to promote safe passage at sea. They were minimalist, but strong, backed up by a need for the tattoo artists to deliver the ink quickly, given the limited time that the sailors had in port. For locals, particularly those of the older generation, tattoos hold a more sinister meaning – a painful memory of colonial reign, war and deep criminality. Hong Kong hasn't always been the safe, bustling cosmopolis it is today. From the city of opium dens and whorehouses at the turn of the 20th century to the underworlds run by the powerful Triads for over 30 years since the 1950s – many parts of Hong Kong were once dangerous ganglands, where the city's most notorious and violent gangsters reigned supreme. I remember growing up to this narrative through Mum's Cantonese TV serials, where bad guys fought good cops, who in turn fought bad cops – and nothing was ever resolved and everyone perished at the end in bloody shoot-outs on the streets of Hong Kong. But the drama was very real, and the bad guys, on film and in real life, craved tattoos as a symbol of power and loyalty to their gangs.