2020 has changed travel in more ways than most of us would have imagined. Here, we discuss luxury hospitality in the new norm and predict what changes and innovations to expect from some of the world's most creative hoteliers when the time comes for us to head off on our travels again.
The sixth star:
Cleanliness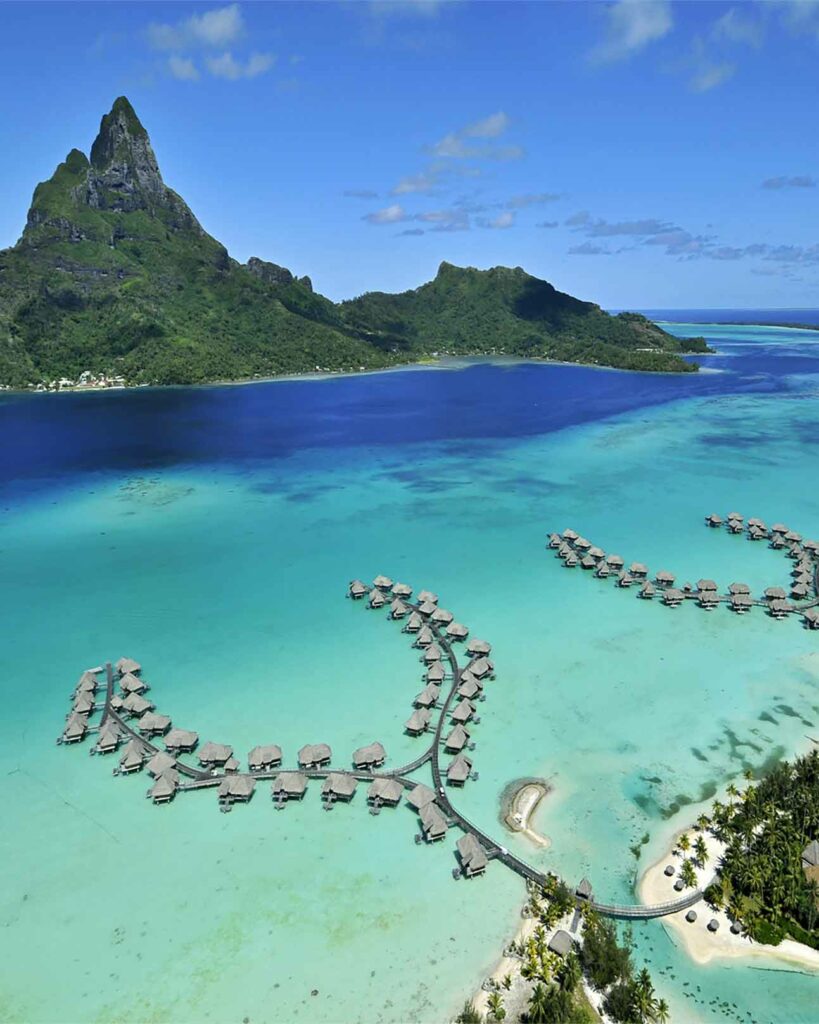 Five-star hotels will strive to achieve acclaim in what is literally a hygiene factor. IHG, owners of the InterContinental and Six Senses brands, are looking to redefine what cleanliness means during a stay, using new science-led protocols in what they call the 'IHG Way of Clean'. Headed up by a Chief Clinical Transformation Officer, they've developed new techniques to ensure compliance in thousands of properties worldwide. What this means is that on your next castaway holiday at a hotel such as the InterContinental Bora Bora and Thalasso Spa, you can rest assured that all is spick and span, as well as sublime.
Future proof:
Design
As travellers look for 'low-touch' yet luxurious spaces, hoteliers are embracing minimalism, paring down design to the most essential elements, championing simplicity and efficiency in form and function and using open spaces to their benefit. The Hotel Mono in Singapore is a remarkable example of this. Existing hotels are also developing products such as movable geo-domes. The Seaside Finolhu in the Maldives now offers a single beach-bubble on an idyllic private sandbank. Overlay all of this with new technology – such as app-based front desks and digital dining – and it's clear that human-to-human contact is being massively reduced.
www.finolhu.com | www.hotelmono.com
Isola-cations:
Villa holidays and buy-outs
With total privacy being top of the agenda, luxury holidaymakers are looking for villa experiences with hotel-like service – and vice versa. Boutique hotels are responding quickly, offering the entire property for buy-outs. However, for the ultimate in bespoke, tailor-made luxury holidays, super-luxe private villas and yachts are stirring up significant interest among today's jet set. Villa experts Five Star Greece will go the extra mile to help you select a property based on your exact criteria, in a spot
you (and others) may have never even heard of, with an experience perfectly crafted to you.
Hyper health:
Wellness
With health being the new wealth, luxury travellers are moving from mainstream wellness holidays to experiences designed to enhance their wellbeing. We're not talking soothing massages here, but treatments that improve immunity, physical and mental robustness and, in some cases, aid recovery. While health spas aren't a new thing, finding the balance between holiday and hospital is important. SHA, an exclusive, luxury spa property in Spain, are the pioneers of integrated wellness, fusing eastern and western medicine to create their own goal-focused formula, with the escapist luxury of a high-end resort.
Come fly with me:
Private jets
We are seeing a renaissance in private jet travel. Providers are now more conscious, allowing passengers to offset their carbon, crowd-share and, where possible, maximise route efficiency and enable lower costs of entry. Many hotels also have their own planes – Four Seasons is probably the most renowned. Others, such as the Oetker Collection, are partnering with private aviation companies (in this case Sparfell Aviation) to offer luxury travellers direct, unparalleled and worry-free access to their exquisite Masterpiece hotels, estates and private villas worldwide.
www.fourseasons.com| www.oetkercollection.com
Photography courtesy of IHG, Hotel Mono, Five Star Greece, Finolhu, Sha Wellness Clinic, Oetker Collection and Four Seasons Hotels & Resorts