When the time comes for us to globe-trot again, we explore where, how and why we should do it. This is the real future of travel.
Good reef
Florida Keys, USA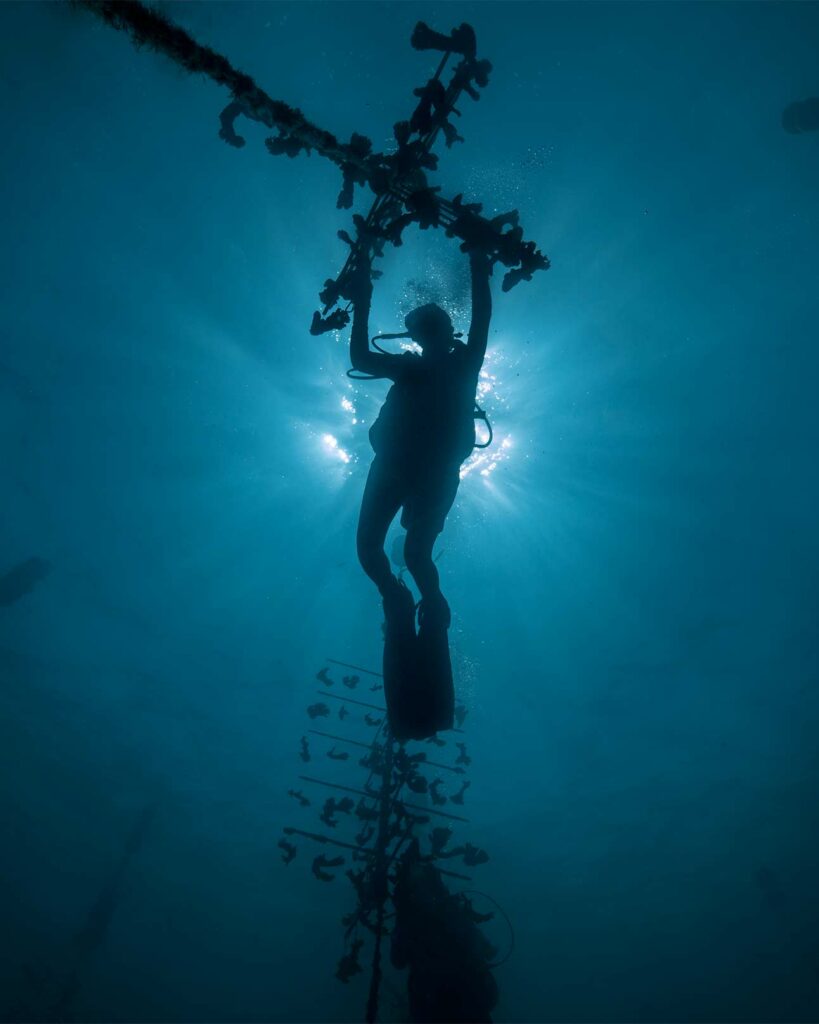 If like me, you're all about marine conservation, you'll be delighted to join me in wishing a happy 30th birthday to the Florida Keys National Marine Sanctuary. It protects 2,900 sq nautical miles of water off the coast of the Sunshine State and, spurred on by the increased regeneration of its iconic reefs and the opportunity for conservationists to get out and do their work uninterrupted during the time of the pandemic, the sanctuary now expects to restore three million sq ft – that's 52 American football fields – by the time it hits its 50-year milestone. It's all thanks to the stupendous work of the Coral Restoration Foundation™, an organisation that since 2007 has planted 120,000 Coral Trees™ in the Florida Reef Tract, an innovative and aggressive new type of conservation that successfully farms and 'outplants' critically endangered staghorn and elkhorn coral. The foundation's annual Coralpalooza™ event attracts hundreds of people from all over the world to dive right in – whether for real or virtually. If you'd like to take part, make sure you book with a responsible snorkelling and diving operator that is a member of the sanctuary's Blue Star programme.
www.coralrestoration.org | www.fla-keys.com
Right side of history
Ross Islands, Andaman and Nicobar Islands, India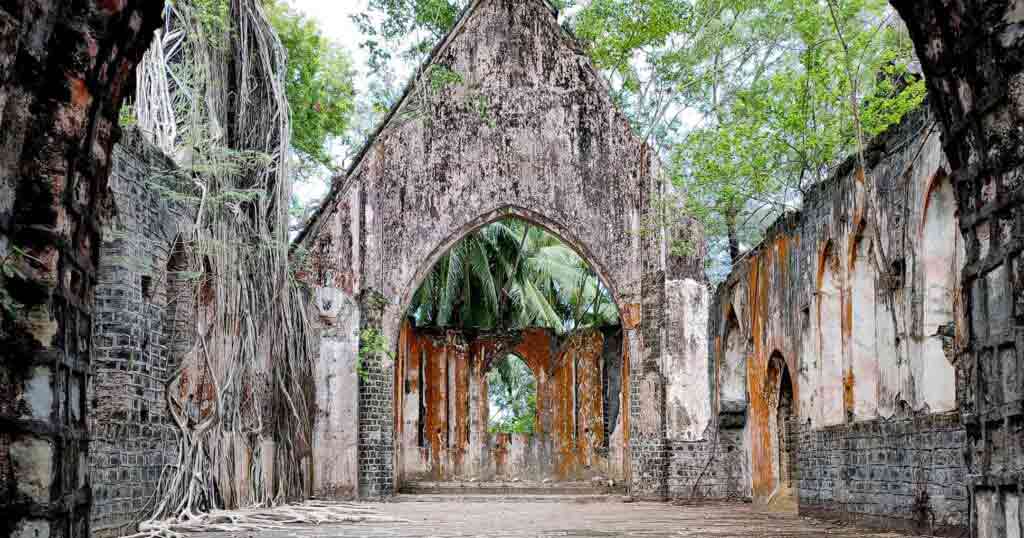 With so much uproar recently surrounding colonialism, it is important we address the issue when we travel, particularly with a destination such as India. While the focus of the country's tourism is a celebration of 'colonial splendour', we must never lose sight of the ugly side of colonialism – persecution, brutality and death. Tourism can be a transformative way to re-educate us in how we view the world, enabling us to get a better handle on the challenging structures that still shape our society today. So, next time you find yourself on the escapist paradise that is the Andaman and Nicobar Islands, consider making the trip to Ross Island, a gruesome ex-concentration camp used by the British to jail political prisoners from the Indian Rebellion. What remains today is an eerie ghost isle. Nature has reclaimed much of the penal colony, where those who tried to rise up against oppression were forced into hard labour. They became human lab rats for experimental medicine and few survived. Meanwhile, their colonial masters entertained themselves in the lap of luxury. This juxtaposition of decadence and pain in the island's ruins provides a salient reminder to question what we see as we traverse the world.
Serve and protect
Okavango Delta, Botswana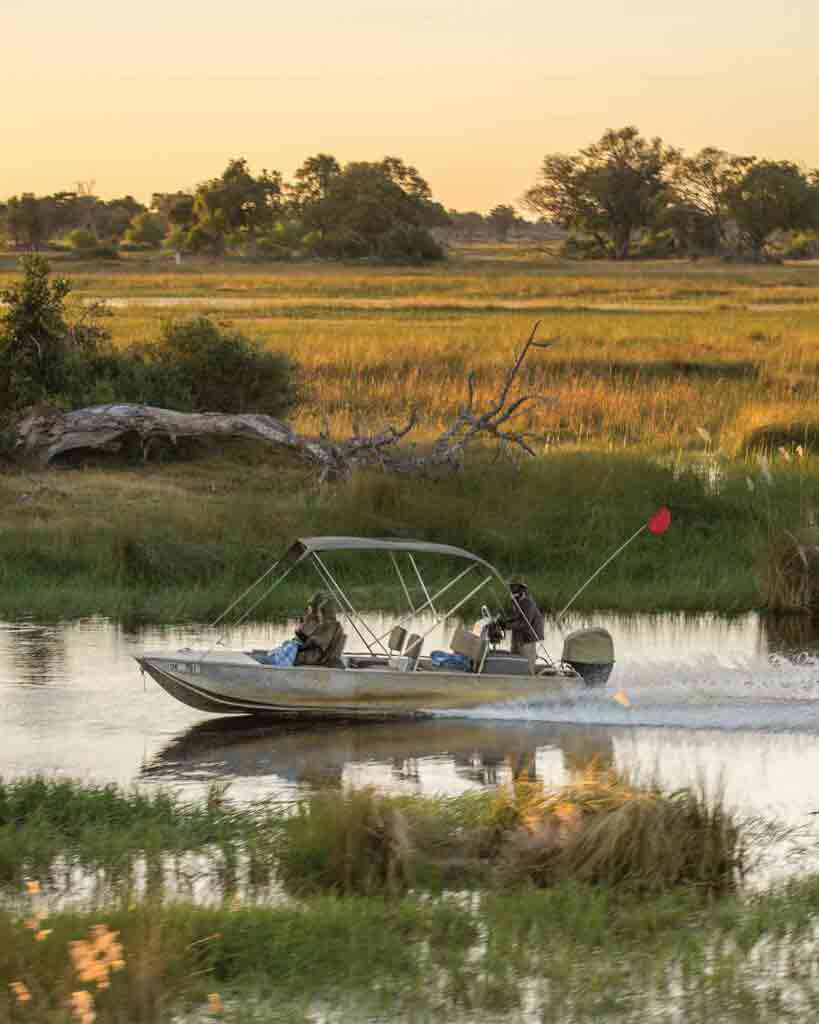 My gaze is fixed on Botswana at the moment as it takes great steps forward to secure equal rights for its OutThere citizens. It's a country I have long treasured as one of the safest habitats in the world for rhinos. Sadly, when travel locks down, poaching increases. So much so that the endangered black rhinos of the Okavango Delta are now being secretly relocated to protect them. This underlines why it is vital that we return to Botswana and consider a safari holiday in Africa when we can. Tourism not only provides a financial incentive to protect wildlife, but the rangers and guides in the reserves also serve as much-needed eyes and ears on the ground. Decades of conservation hang dangerously in the balance and poaching for bushmeat will increase if people lose their jobs as a result of a decline in tourism. In the meantime, though, it's heartwarming to see that travel brands such as the hotly anticipated Xigera Safari Lodge and Belmond's three exquisite camps are supporting landmark initiatives that raise funds for African rangers who, without tourism, cannot carry out their work at the front line of conservation.
www.belmond.com | www.xigera.com
The air we breathe
Cancún, Mexico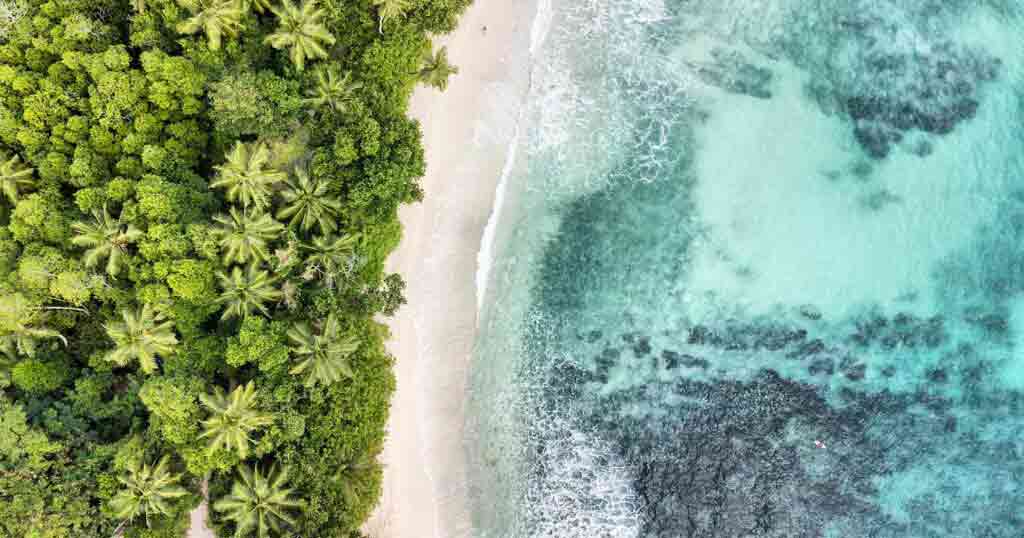 With vehicle use low, city slickers the world over are breathing the purest air in more than half a century. Oxygen has also become quite a commodity in our continued search for wellness when we travel. In the Mexican city of Cancún, for instance, futuristic plans are afoot to turn the destination famous for its sun, sea and sangria into a sustainable 'smart forest city'. Italian urban forester, architect and town planner Stefano Boeri is the man behind the scheme and he has already created vertical forests in Shanghai and Milan. It's his intention to increase forestation dramatically in every part of Cancún, from the rooftops to the resorts. The city's white-sand beaches may also be treated, in a process that would involve spreading them with a green volcanic mineral called olivine, which acts as a carbon capturer to pull the greenhouse gases from the air. So, the next time I go snorkelling at the Museo Subacuático de Arte – just off the coast of NIZUC, Cancún's most lauded resort – the carbon dioxide I expel through the tube could be neutral.
On the rebound
Kangaroo Island, South Australia
In early 2020, Kangaroo Island was struck by lightning and this outpost of rich biodiversity suffered its worst bush fires for years, dealing a nasty blow to the iconic Flinders Chase National Park and razing to the ground the luxurious Southern Ocean Lodge there. International travellers have donated generously to help aid recovery, but Mother Nature has done her bit too. With human contact on the island at an all-time low, the number of wild wallabies, kangaroos and koalas is on the increase and long-nosed fur seals and Cape Barren geese are returning. And it's not just creatures great that are being favoured – the island's population of genetically pure Ligurian honey bees, the last of its kind in the world, is also thriving. Thanks to an eco-system that is now similar to that of their ancestral home in Italy and, with flora growing back plentifully, the bees are there to stay. And they're creating a buzz – quite literally – in cancer research, as their honey has been proven to treat tumours effectively. Alongside all of this, I am glad to report of the emergence of a new generation of responsible tourism on the island, concerned specifically with fire ecology and evolution. It will add an extra dimension – an educational one – to a visit here.
Go slow
Kumano Kodo, Japan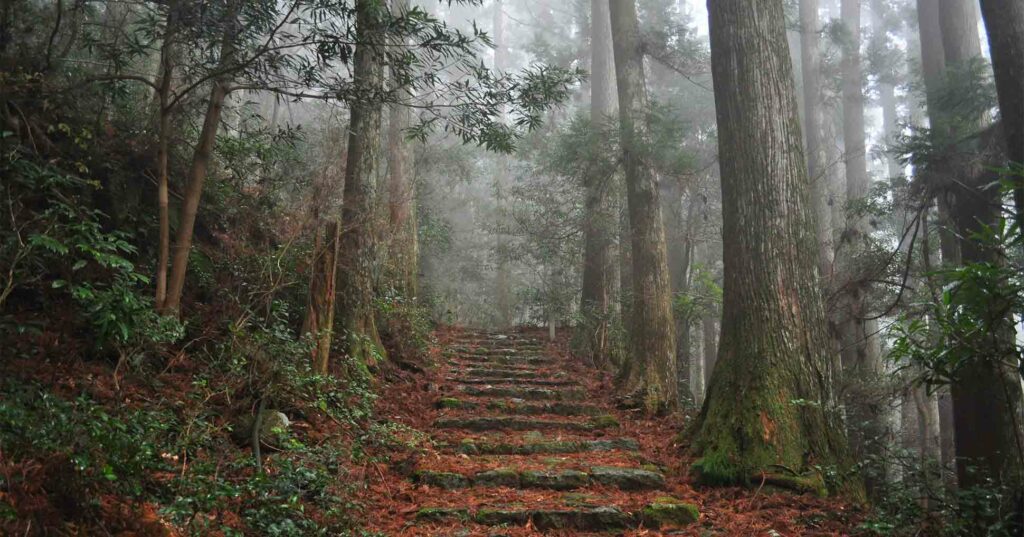 Taking more holiday time, but perhaps less frequently, is a rapidly emerging trend. I've always been attracted to slow travel because it allows me to form a stronger connection with the places I visit and often brings with it a lower environmental impact too. I generally find it more romantic as well. And what better way to do slow travel than a walk. One of the most spellbinding is the Kumano Kodo, an ancient pilgrimage trail in the mountains of Wakayama, just south of Kyoto. Walked by all echelons of Japanese society, including its nobility and emperors, it's a network of five different and characterful days-long hikes that take you through beautiful and mystical woodlands, stopping at traditional ryokan (inns), onsen (hot springs), waterfalls and shrines along the way. The objective is to purify the soul and, while the route celebrates Shintoism, atheists or modern-day pagans will find it equally enchanting, as locals had already worshipped the trees and 'bathed' in the forest's serenity here long before organised religion arrived. They regarded the towering flora as gods on earth.
Photography courtesy of Belmond, by Alexander Neufeld and Zach Ransom/Coral Restoration Foundation, Ahmed Siddiqui via Unsplash, Ben Goode, Pjphoto69 and Juthamard Somprayod