On life's great scale of predictability, travel trends rank somewhere between sudden global pandemics (who saw that one coming?) and your next flight with BA being delayed for 'reasons beyond the airline's control' (who didn't?). But luxury tour operator cazenove+loyd has just published a new, one-of-a-kind trends report in collaboration with Globetrender, that uses an innovative approach to trend forecasting – to make the unknowable knowable.
There are a lot of ways we could've spent last Wednesday morning, with catching up on sleep after attending the inaugural World's 50 Best Hotels Awards (and the show's exuberant afterparty) leading the way. But when cazenove+loyd and Globetrender invited us to the launch of their momentous new travel trends report, Travelling with Purpose: Milestone Motivations and Luxury Travel Trends, we knew where we wanted to be – not least because the launch took place at London's much-talked-about The Twenty Two.
What makes the report so unique, contrary to what you might think, isn't merely its findings, however, but how they were conceived and how cazenove+loyd – which has commissioned the work for the brand's 30th anniversary – is planning to apply them to create deeply immersive journeys for its customers. Working with Globetrender founder Jenny Southan, who recently shared insights on the latest queer travel trends with OutThere, cazenove+loyd have traded in the usual demographic-focused take on trend reporting for a more inclusive approach that doesn't rely on superficial factors like age. Instead, it acknowledges that people of all ages seek to commemorate different types of life events with authentic travel experiences.
Nabila Richardson, Marketing Director of cazenove+loyd, explains: 'Up until now, many companies looking to the future of travel have focused on the under-40s, but […] we believe that every generation is relevant. And as people get older, the desire to mark certain life milestones with extraordinary travel experiences has become more pronounced. Since the pandemic, we have observed a 40% increase in requests for "Carpe Diem Celebrations", for example, to mark 50th, 60th or 70th birthdays. "Radical Sabbaticals", meanwhile, are not only of interest to Millennials – Gen X and Boomers are now taking career breaks and gap years instead of waiting for retirement to pursue their dreams'.
Some of the life events we all share are obvious: graduating, getting your first job or simply celebrating a birthday. But others are far more personal, from mastering a new skill to overcoming grief or even surviving a life-threatening disease. Looking at the trends identified in the Milestone Motivations report, you get the sense the latter, more specific ones were no less important, something that is echoed in the changing behaviours of modern, post-pandemic luxury travellers, who use every opportunity they have to get 'out there'.
The motivations identified are New Beginnings (which relates to both positive and negative milestones), Meaningful Discoveries (allowing travellers to cultivate a deeper understanding of a specific field of interest), Building Bonds (referring to humans' inherent need for meaningful connection with our families, both genetic and chosen), Memorable Celebrations (from birthday buyouts to destination weddings), Personal Liberation (allowing travellers to fulfil their dreams before work, children or other circumstances become their lives' top priorities), Active Contemplations (which see people going on travels in a quest for spiritual connection, to get closure, or simply feel like themselves again after a severe life event), and Legacy Creation (which can take the shape of retracing the stages of one's ancestors' lives in a foreign country).
While some of these insights might sound niche, the desires behind them already drive major changes within the luxury travel industry. As Jenny explains, 'Gap years aren't just for students – they can be for people in their sixties, too. Equally, cruises are evolving to appeal not just to retirees but to families and more intrepid solo travellers in their 30s'. It'd be foolish to ascribe this solely to the pandemic, too, as many of the societal changes that are shaping the way we travel today have been well underway for years.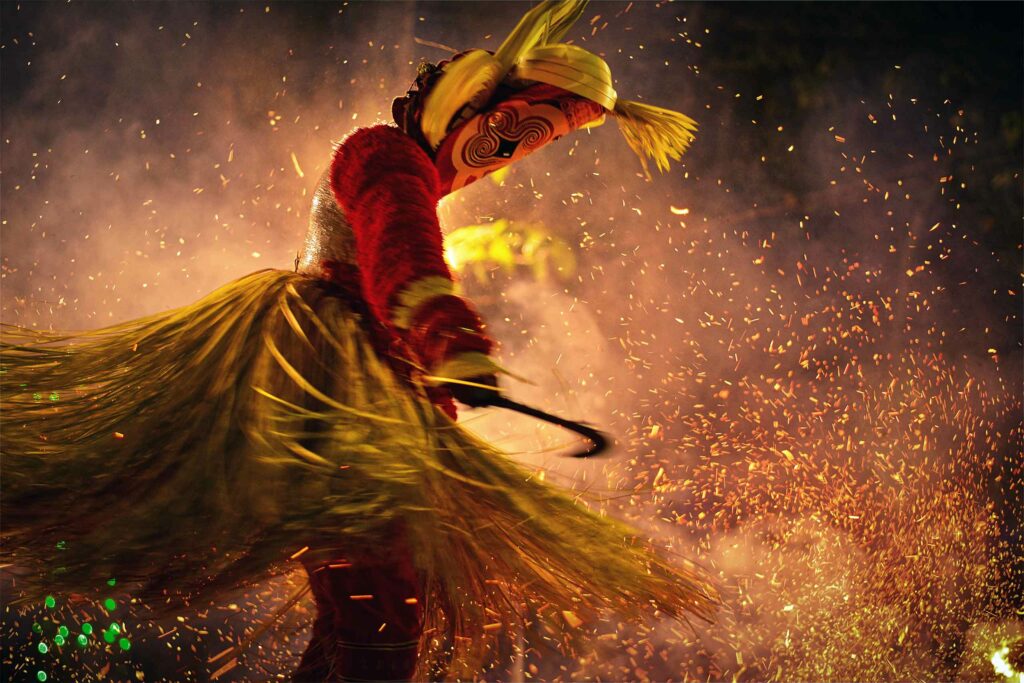 One of the best examples of this, perhaps, are more liberal attitudes towards and modernised legislation around LGBTQ+ subjects, which has encouraged queer travellers to tie the knot in Taiwan and travel more boundlessly than ever before (that said, our own trend report from earlier this year attests to OutThere readers' need for thorough personalisation and an understanding of the unique challenges that queer travellers can face, on the side of the tour operators they book with).
There's little point in commissioning a report like this without putting it to good use, of course, and cazenove+loyd have considered their findings in their latest experiential offering of bookable itineraries. Our favourite, which directly addresses the Personal Liberation motivation, is a culturally evocative journey to Papua New Guinea. In the 'Land of the Unexpected', travellers can look forward to traditional performances from over 100 tribes during the Gorkora Festival, helicopter trips to Mount Bosavi, observing birds of paradise in the country's tropical jungles, or – perhaps most amazingly – even attending a scarification ritual by Papua's 'Crocodile Men'.
The latter isn't for the faint of heart, arguably, but precisely therein lies part of its appeal: the luxury of having a front-row seat at a ritual born out of a belief so foreign to oneself (the Chambri tribe view crocodiles as humanity's ancestors) has the potential to be an invaluable learning experience to stimulate the mind, challenge occidental mentalities and lifestyles, and to feel a profound connection to a way of living that to many a person would appear beyond the realm of imagination, yet continues to exist in actuality – let alone the deeply emotional component that comes with the privilege of sharing a moment so intimate and sacred to a community that lives all but entirely under the radar of greater world society.
This sort of excursion requires an educated understanding of and a trusted relationship with local communities, of course, both of which cazenove+loyd has had 30 years to nurture. There's an element to this hyper-immersive brand of luxury travel that can, if done superficially, be at the detriment of cultural expression: countless examples of how the commodification (and sometimes bastardisation) of rituals and traditions have turned them into a spectacle put on for paying tourists can be found across the globe. But there is a right way to do this, and cazenove+loyd assures travellers that its indigenous tourism offering remains a private affair on a small scale, which results neither in exploitation nor the creation of an economic dependence that could negatively impact local ways of living.
Other itineraries are more conventional, albeit retain added-value personalisation to ensure an individualistic travel experience: a stay at French Polynesia's The Brando (pictured at the top), for instance, could be on the cards for jet-setting families and friends looking for some 'us-time'. Those in search of a few weeks of spirituality and escapism in the shape of a 'Radical Sabbatical' could find it in the Indian Himalayas, where Buddhist monks share their teachings during one-to-one meditation sessions and a private chef creates an entirely bespoke, healthy menu to suit travellers' preferences and requirements.
At the end of the day, at OutThere, we believe that a bespoke experience is increasingly key to a successful holiday. Though trends might be measurable, and the motivations behind them speak of the key life events and moments we all have in common, no two luxury travellers are alike. With that in mind, cazenove+loyd's latest, trends-based itineraries are a good starting point for the trip of a lifetime – but they're only suggestions, and real magic happens when travellers take the time to sit down with their tour operator of choice, and work out an epic, tailor-made itinerary in collaboration with them. Luckily for us, we love a bit of a challenge.
www.cazloyd.com | www.globetrender.com
Photography courtesy of The Brando, Kruger Shalati – The Train on the Bridge, by Maxime d'Angeac and Martin Darzacq for Accor and via Unsplash