Martin perry time-travels back to New York City in the 80s – all well, except he's really in a field in rural Somerset, attending Glastonbury Festival.
I join the line at the entrance to a bathhouse; flyers for VHS porn tapes and rent boys adorn the walls. Behind the counter, beneath shelves of white towels, is a box of amyl nitrate – complete with 80s packaging. To my right, the strips of a thick rubber curtain are pushed apart by a muscled leather-daddy, emerging from a cold storage area. My entry fee is exchanged for a fake moustache, I put it on and walk past a locker room where buff boys in skimpy gym kits pose seductively. I push on into the darkness towards the uplifting sound of a rare disco track and I am immediately embraced by a smiling, sweaty stranger.
Like a lot of men of my generation who came of age too late to experience New York of the 1970s and 80s first hand, the era has always retained much fascination for me. It was a golden age of sexual freedom and a heightened sense of proud, unashamed identity, formed in the post-Stonewall, pre-AIDS years. For a short while at least, NYC saw an explosion in self-expression – the likes of which had never been seen before. The closet doors weren't so much opened as torn off their hinges and flung onto the fire. A new, carefree attitude prevailed, where the old shackles of shame and criminality were banished, and guys from all over the United States and beyond were drawn to the big, bad city to party and play as they had never played before.
A raft of legendary clubs was born in just a few blocks on the central-west side of Manhattan, where fantasies were made real, fetishes were explored without boundaries, and clubbing and casual sex became the norm. The Meatpacking District, then still very much the workplace of the city's meat industry, was by day filled with burly Italian-American butcher boys in stained, white, cotton overalls manhandling flesh; at night it morphed into a playground for black-leather-clad clones and their admirers – a meat market of a very different kind. This scene was known particularly for its celebration and fetishisation of hyper-masculinity – encapsulated in the gritty movies of the era like Cruising and in literature like Larry Kramer's Faggots.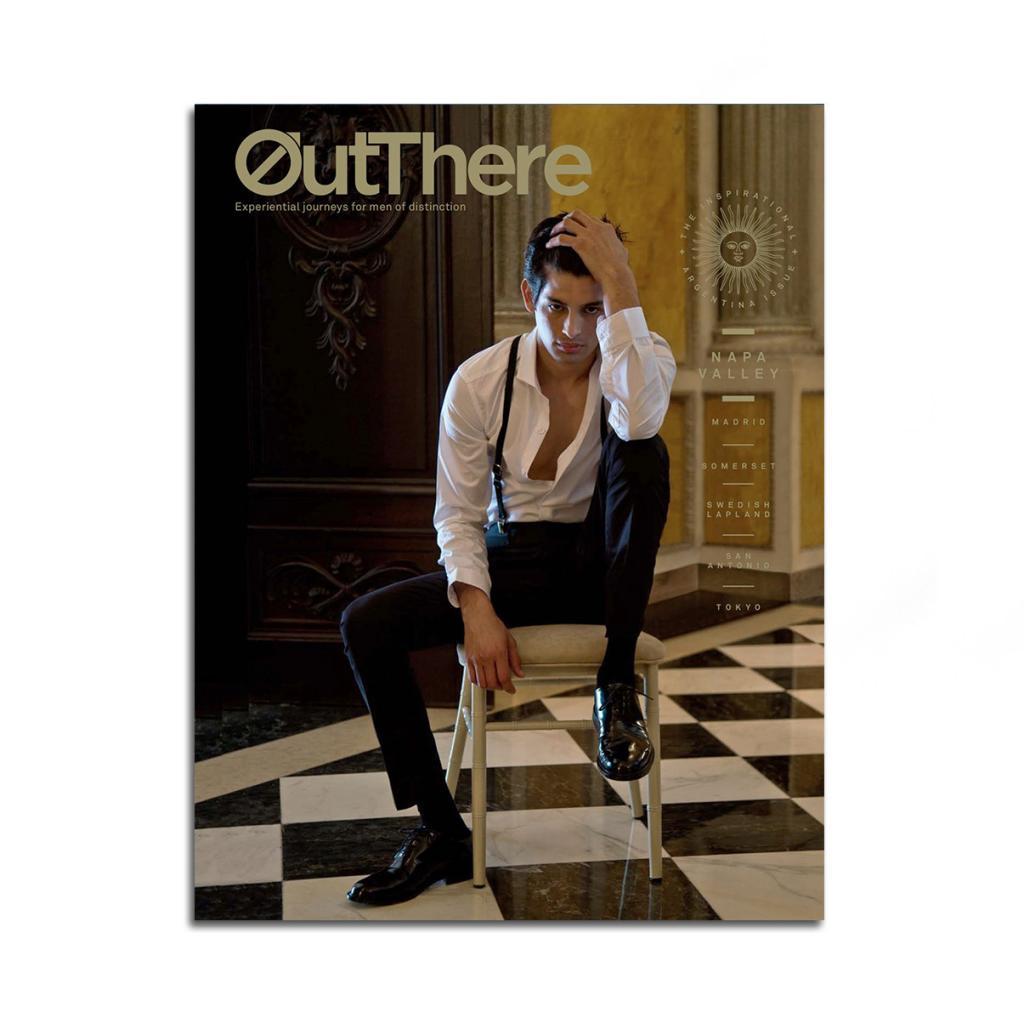 So what on earth does all of this have to do with one of the most picturesque areas of rural Britain? Well, for a start they both involve livestock. Worthy Farm is for ten months of the year a working cattle farm, but for the other two, the cattle are moved off-site. Their grazing land then welcomes hundreds of construction workers and truckloads of equipment. Over the next two weeks, this sedate pastoral setting is transformed into a colossal, temporary city hosting some 170,000 festival-goers, intent on enjoying one of the biggest music and arts events in the world, Glastonbury Festival. In the far east corner of the farm, two men (one gay, the other straight) and their extremely talented cohorts – collectively known as Block 9, set up camp, annually, come rain or shine, to lovingly recreate one fantastical block of the Big Apple. This is something that they have done for a decade now, recreating one of NYC's infamous gay clubs with a dedicated following and support from a wide range of highly respected club aficionados – from world-renowned DJs to club-kids and queer art performers; all coming together to party in a celebration of community and love of freedom.
The NYC Downlow is the brainchild and passion-project of Gideon Berger and Steve Gallagher who, when not recreating a part of 80s NYC in a field, can be found designing sets for Lana Del Ray or creating huge installations for Banksy. Despite their seriously cool credentials, the pair are two of the most genuine guys you'd hope to meet. They share the workload between them, Steve overseeing the jaw-dropping set build and Gideon working on the design and world-class programming. As a DJ himself – with a show Soho Jams on London's Soho Radio, and his own underground Berlin club night, Absolution (which he co-runs with Horse Meat Disco's man in Berlin, Jonathan Margulies), he is never short of amazing talent to tap into.
I was lucky enough to witness first-hand the extent to which they consider every last detail of the Downlow when they asked me to work with them to create the graphic identity for the 2016 'Reboot'. 2016 saw a shift change in the Downlow. It was 'evicted' from its fictional home in the Lower East Side at the end of the 70s and relocated – along with much of NYC's gay scene – to the Meatpacking District; in doing so becoming an even more imposing and ambitious set-build than it ever previously was. They faithfully recreated the corner of a block in painstaking authentic detail, referencing hundreds of old photographs of the area before it regenerated into one of the most boujiee districts of this hip city. And considering that the majority of the set was made on-site in just two weeks, the result is incredible. Not least because it's only one of three major constructions in the Block 9 field, each celebrating different urban tribes. As the Downlow is to disco, the London Underground is to urban dance music – a looming, life-sized facsimile of a decaying London 60s council block, the likely home of pirate radio stations and drug-fuelled, all-night parties. Finally, Genosys – 50 tonnes of concrete and steel – is an impossibly stacked set of swamp-coloured, rusting, metal boxes festooned with vine-like chunky cables and jungle plants, is a monumental altar for the worship of Electronica.