Each and every state of the USA has its reasons to be proud, but for us, Illinois stands out from the crowd. Often described as a microcosm of the entire country, the Midwest state has it all: untouched nature, historical towns and, of course, Chicago.
Pride – both the concept and the celebration – offers the best excuse for another visit (trust us; we've been looking for one since working on last year's 'Inspiring Illinois' issue). This year's festivities not only span two entire weekends, but they also include Chicago's first ever Pride festival: Pride in the Park will take place Saturday, June 29 in Grant Park. Guests can look forward to live performances by Iggy Azalea, Steve Aoki, former RuPaul's Drag Race contestants and others under a sky clad with fireworks. Organisers expect a proud crowd of 15,000 people at the family-friendly event and we have a feeling many of them will also be marching during the city's Pride Parade the following day: it's the procession's 50th anniversary and there is no excuse not to.
Though the entire state will be hosting events such as the above during the Pride month of June, experiential travellers are most likely to bump into us at one of the following destinations.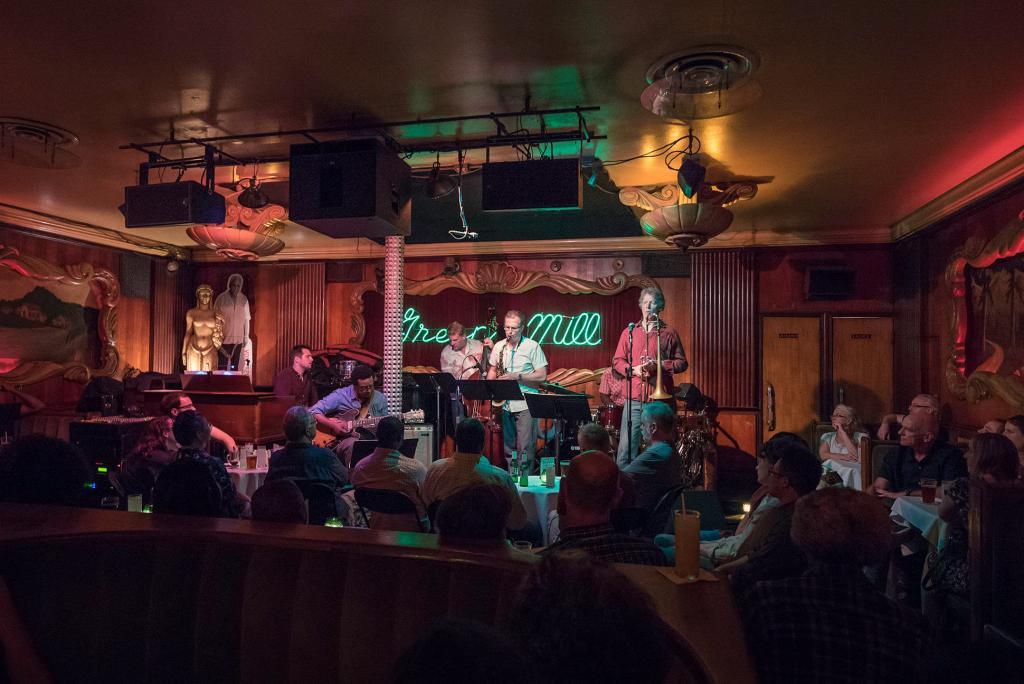 Chicago's gay-friendly neighbourhoods
Chicago is liberal and progressive as a whole, but some districts are particularly gay-friendly. There is of course Boystown, an unapologetically gay neighbourhood if ever we saw one. But you've also got Uptown and Edgewater. Our personal favourite, Edgewater, was devised as a summer hideaway for the city's elite in the late 19th century and it's easy to see why: local beaches are marvellous and aplenty. Head to the gay hot spot of Kathy Osterman beach (appropriately named after the 1980s gay rights activist) and cultivate an early summer tan to show off at the city's Pride Parade. Alternatively, the magic of Edgewater's intimate theatres is sure to put a spell on culture-loving travellers.
Back in Uptown, the Green Mill jazz club is shrouded in legend. Music icons from Franz Jackson, Von Freeman and Wilbur Campbell have all showcased their talents at the long-established venue. The club has also featured in the Stephen Frears-directed 'High Fidelity', a cinematic tour de force – we'd speculate its gorgeous art deco interior has played a role in this. Still, the Green Mill remains a welcoming and unpretentious affair: weekly poetry slams and a 1940s approach to service (take it from us, that's a good thing!) attract a colourful and friendly crowd.
Further south, in Chicago's beating heart, travellers stepping through the authentic, 100-year old Chinese doors of Chicago's TAO restaurant and nightclub find a more lavish celebration. Inside the historic landmark building await the city's best Japanese fare and Asian-inspired cocktails (try the divine TAO-Tini, a sweet concoction based on Belvedere mango vodka!). We'd keep an eye out on their events calendar during Pride month; it's no secret local glitterati and celebrities convene underneath TAO's ten-foot disco ball – though you could also just rent out a private dining room and enjoy VIP bottle service…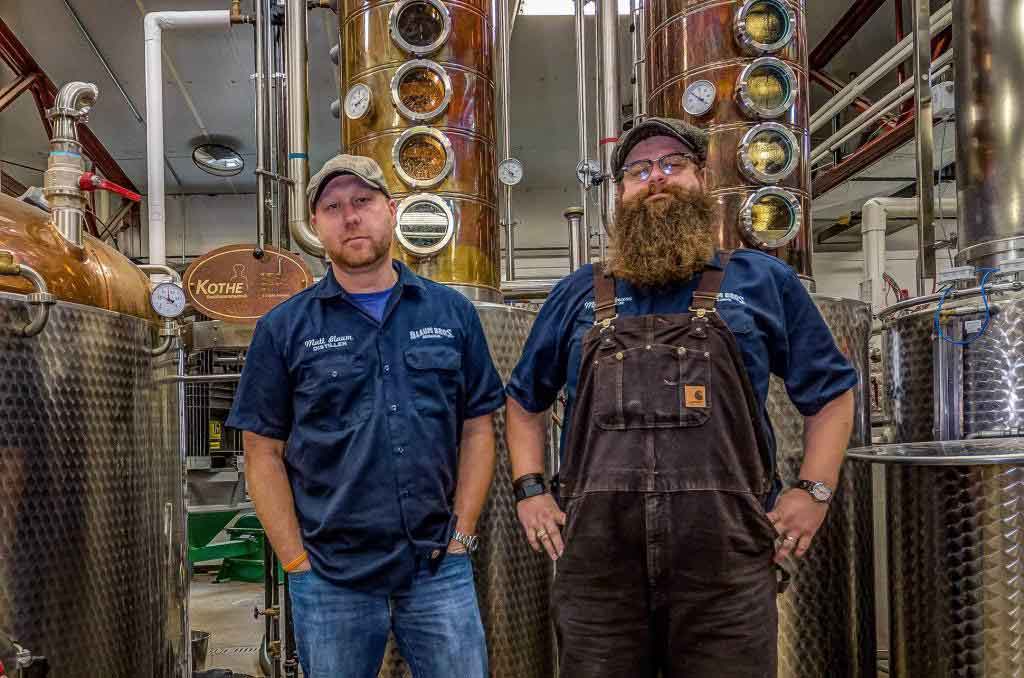 Galena
A scenic three-hour drive out of bustling Chicago, quaint Galena boasts small-town charm and an opportunity to clink glasses at Pride in a truly refined setting: Blaum Bros. Distilling Co. hosts tours around their properties we'd happily describe as full-on sensory experiences. Savour the results of hard labour and locally sourced ingredients amidst rustic barrels before strolling around Galena's picturesque streets – if you still can after your tasting, that is! Blaum Bros. takes pride in being a small-scale distiller producing premium spirits; we applaud their finesse.
And speaking of Galena's streets, the historic high road offers a cluster of nineteenth-century houses behind whose facades lays some of the small town's best shopping. Not far from here, you'll find Galena Clay Works, a local pottery studio run by Kent Henderson. Each piece here is hand-made, unique and sure to turn heads, making this a great place for friends of cheeky earthenware. Visitors willing to venture out a little further will be rewarded with a charming store out in the country: A Bushel & A Peck sells everything from antiques and furnishing to homegrown food – try their wonderfully aromatic maple syrup.
A destination to watch, Galena holds a special kind of allure for travellers looking to feel like they've been transported back to 'the old days'. Visit before the masses arrive.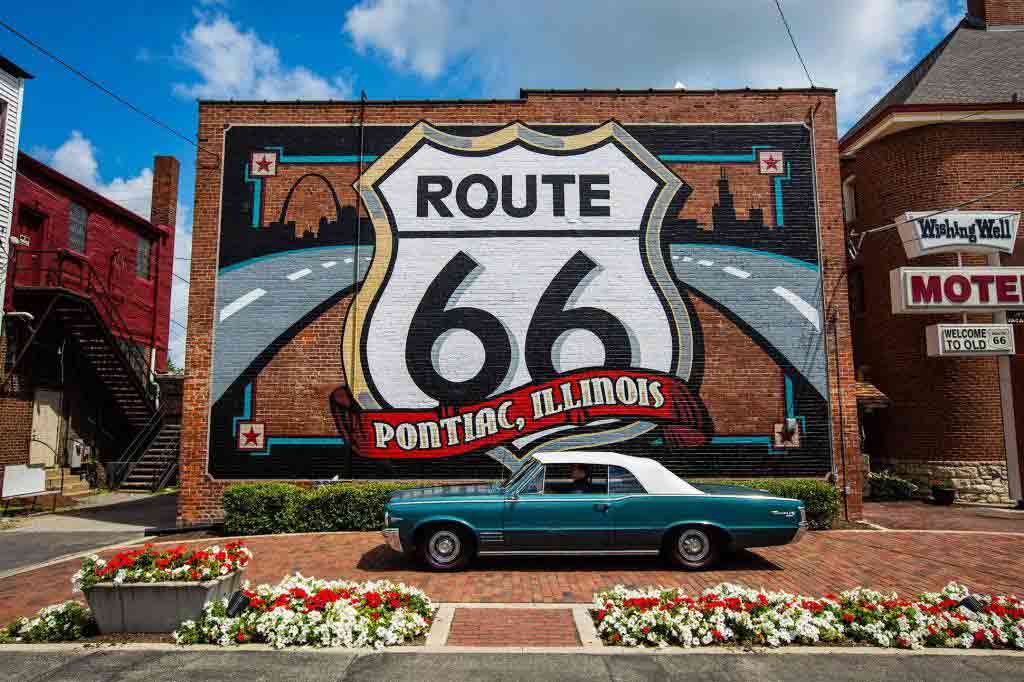 Route 66
Moments of elation can be found all around Illinois but a ride down legendary Route 66 takes the crown as the proudest experience south of the Great Lakes. After all, when Jack Kerouac's 'On the Road' first got into publishers' hands, they refused to print it due to its accounts of 'homosexual activities' – years later, the seminal novel is celebrated as the cornerstone of beat poetry. Take to the highway like Kerouac in a classic convertible and plunge into the romance of the road with June's sun burning in the skies above. A celebration of freedom like no other, this is why Illinois is 'Amazing for All'.
*This article is in partnership with the Illinois Office of Tourism.

For more information on Illinois, visit www.enjoyillinois.co.uk/amazingforall.
Photography courtesy of Illinois Office of Tourism