Bryan Herb & Joel Cabrera take LGBTQ+ travellers abroad on worldly adventures; but for them, there's nothing quite like coming home.
There's something wonderful about being a gay travel entrepreneur; in that a simple and immediate fellowship forms with others who do similar things. So, whenever I'm in Chicago, I try to look Bryan and Joel up. That's if they're not off on some adventure with their clients; it's actually more likely that we see each other on the other side of the world.
Ask anyone that travels for a living where their favourite destination is and you'll usually be met by two answers. One, we'll say that it's virtually impossible to tell you, because everywhere is so different. But we'll also tell you that there's no place like home. And for people whose job it is to take wide-eyed American travellers on special journeys around the world, I'm keen to know what it is that Bryan and Joel love about their home city. I visit the pair in the charming heritage house (positively a stately home) that they share – Bryan lives upstairs and Joel downstairs – to find out what they enjoy most about coming home to Chicago.
What moves you about Chicago?
Joel: I'm someone that enjoys everything in moderation. Well, almost everything… Chicago is a quintessential American city that has just enough of everything. It's not too much, or loud and obtrusive, but not too middle-of-nowhere either. I think that because both Chicago, and Illinois state are located in what I call the 'crossroads' of the United States, it's a meeting place of different parts of America. So, it's a little mixed up, in a good way. I like that we have great art, good cultural diversity, architectural importance and delicious food. And there's the natural stuff too: four distinct seasons, and stunning countryside just a short drive away.
Bryan: I totally agree with Joel. Chicago has the best of all worlds. We have an incredible dining and nightlife scene, set in very fun and exuberant neighbourhoods. I'm particularly taken by culture, so I enjoy the city's wonderful theatre scene, where there's something different every night of the year, and some of the planet's best museums. For our community, there's one of the few, solid gay areas left in the world in Boys Town. I love the urban-nature that Chicago has too; despite it being a big city, it's incredibly green, not to mention that it's right on the gorgeous lake Michigan.
Does living in Chicago inspire you?
Joel: In certain parts of Chicago, such as where we live in Logan Square, not much has changed since the early 1900s. The streets and architecture have an air of grandeur of the past. And it's ever evolving. I like walking around and having the stories of the ongoing resilience and rebuilding of Chicago in my head. As an entrepreneur, I thrive on it – it's an inspiring place to live and do business.
Bryan: I also love the people of Chicago. We have a number of friends who are entrepreneurs – I think Chicago breeds entrepreneurship – and spending time with them is always inspirational. We love sharing our common visions and ideas.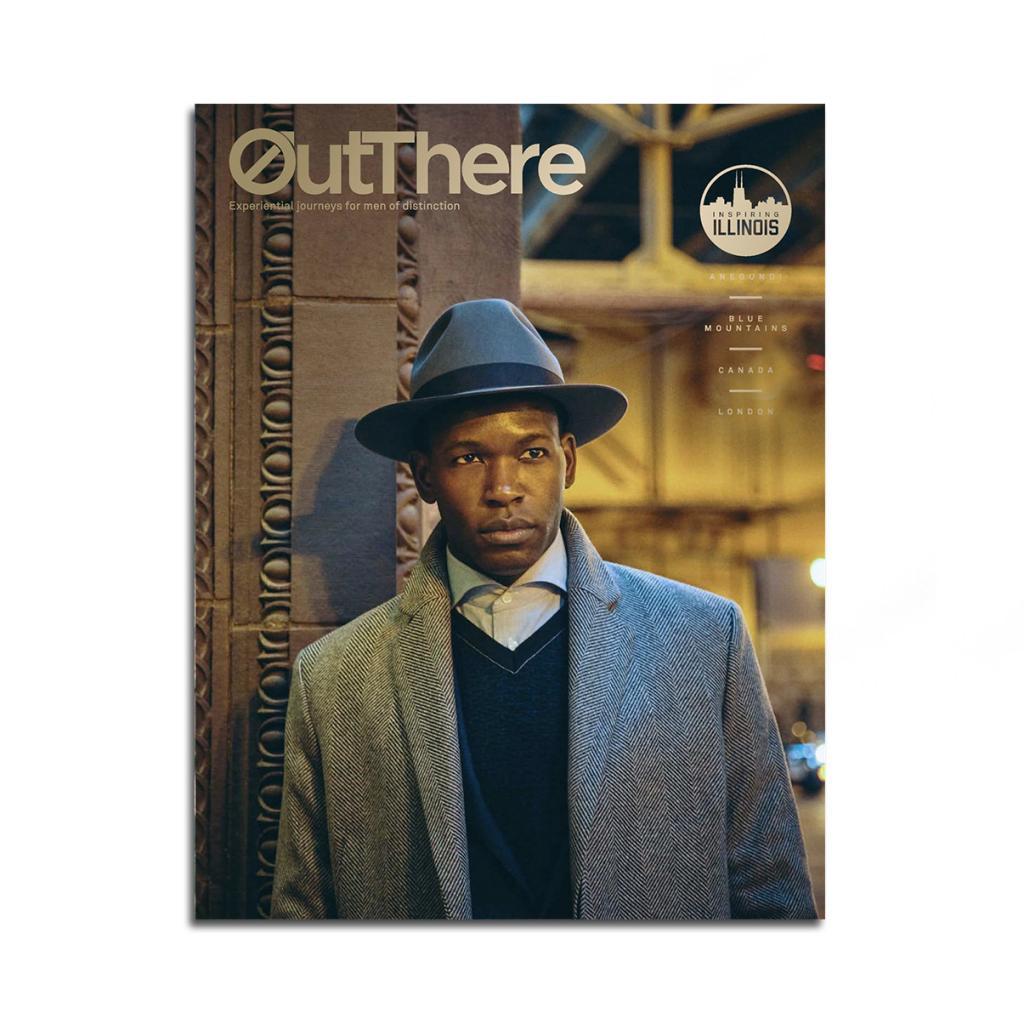 How does Chicago influence your business?
Joel: There is no question that Chicago is a great hub for our business as you can get virtually anywhere from here – even internationally – with relatively little or no connections. September 11th was a wake-up call for us that life is too short to not do what we love doing. I went to school here and worked ten years as a lawyer. It was also here that I made the change to become an entrepreneur.
Bryan: Our greatest passion is travel, and we wanted to create trips that would truly inspire people, heal souls, and offer love and pampering to a community that had long been shunned, or that works so hard in our 'overcompensation' as gay people that we cannot always celebrate the present and live as freely as we would like. I found that this was the experience of many of our peers and contemporaries in Chicago, and it made sense to start Zoom.
What excites you most about coming home?
Joel: Honestly, travelling abroad always makes me appreciate Chicago even more. I see what other cities have to offer and know that Chicago can actually compete with the best of them. There is a reason so many people who come here end up in love with Chicago. I'm a total Chicago-phile and often look forward to getting back to my city.
Bryan: I was sure Joel would say that he enjoys coming home to our dog that we share. I really love getting home to tinker in my garden and cook my own meals. Oh, and this is going to sound funny, but I am obsessed with taking baths in my bathtub.
How about the rest of Illinois?
Joel: We tend to travel abroad a lot in the cold weather months. If we are in town during that time of year, Christmas is a big hit for us. The city and its surrounding communities dress up to the nines and looks gorgeous and festive. I try to be home for pretty much the entire summer as that is a time Illinois really comes to life. In Chicago, there are festivals in each neighbourhood almost every single day. I also love that throughout Illinois there are many fairs that highlight the local culture. If you're here in August, there's nothing like the State Fair that will transport you back to a bygone era of Americana that many do not realize still exists.
Bryan: I like getting outdoors. I take frequent jogs on Chicago's elevated runner's path, the 606, and often try to get out further into the state to enjoy nature. I feel that the thing Illinois has that many other US states don't is 'balance'. Chicago is a big city, but it can also feel like a small town in its sense of community. On a state-wide level you can go from frenetic and fabulous to calm and down to earth in a short drive. It has some the world's most incredible skyscrapers and at the same time some of the world's most beautiful, open, natural spaces. In a world where things are moving quicker than ever and people are losing sight not only of each other but of a spiritual connection in general, I think that this concept of balance is becoming of paramount importance in all of our lives. We feel fortunate to live in a place that embodies this balance.
While many travel companies are either luxury-focused for the sake of being so or concentrate on more hands-on, adventurous experiences, Bryan Herb & Joel Cabrera of Zoom Vacations marries both. Trips are full of culture, history, spirituality and soft adventure while staying in the best hotels, dining in sensational restaurants, and providing opportunities for pampering throughout. They also create one-of-a-kind special events in each destination–things one could not do on one's own. The results are vacations that heal the soul, inspire the mind and pamper the heart.
As told to Uwern Jong. Photography of Bryan Herb & Joel Cabrera courtesy of Zoom Vacations