Rocky Mountaineer, the company that creates moving, experiential train journeys through the Canadian Rockies is set to launch a brand new expedition in Colorado, USA. The Rocky Mountaineer Colorado to Utah route heralds a brand new era in rail-based R&R (that's Rockies and Red Rocks, as well as rest and relaxation).
There's something wonderful about a great train expedition, we've had the pleasure of travelling by rail a few times ourselves. We found it a unique way to enjoy nature's wonder in comfort (and let someone else do the driving), combined with the excitement of a cross-country adventure and travel in a novel way: to do something that used to be so common but now taken for granted in the jet-age.
The pandemic has spurred a resurgence in travelling by locomotive and with overseas-travel coming to a pause, many have turned to exploring their own country in this way. From Australia's spellbinding Journey Beyond Rail adventures, to Japan's futuristic JR East Shiki-Shima Train Suite cruise shared across the internet and social media by train-loving locals, both the demand and supply for luxury rail travel have burgeoned.
Over in North America, Rocky Mountaineer needs little introduction. Their rail experiences through the Canadian Rockies are the talk of the travel-set. The news is, they are going to be creating a brand new route later this year. Dubbed the "Rockies to the Red Rocks" route, the two-day rail adventure between Denver and Moab, Utah includes an overnight stay in Glenwood Springs, Colorado. It sounds right up our street, especially at a time where OutThere travellers are looking to combine the charms of a low-key city with adventure and the great outdoors.
The Rocky Mountaineer Colorado to Utah expedition will depart on a frequent schedule throughout the week, running east to west and vice versa. It promises incredible scenery, localised cuisine and luxurious and attentive service in its spacious, glass-domed train coaches.
Not that you needed an excuse to travel to Colorado, but we're certainly putting this on our bucket list. If you are so too, we thoroughly recommend spending a few days in the 'Mile-High' city of Denver – a relaxed, open urbanity that puts you in great proximity to wide-open spaces, gorgeous vistas and American history. The UNESCO World Heritage Site that is the Mesa Verde National Park and the Pike Peaks region, or Garden of the Gods, are our top tips.
At the other end of the journey, Moab is the gateway to the beautiful, red rock formations of the Arches National Park and the jurassic mesas and buttes of the Canyonlands National Park.
www.colorado.com / www.rockymountaineer.com / www.utah.com
Featured photography courtesy of Rocky Mountaineer. Destination photography by Emmanuel Appiah, Igor Oliyarnik and Stephen Walker
Journey Beyond Rail
Australia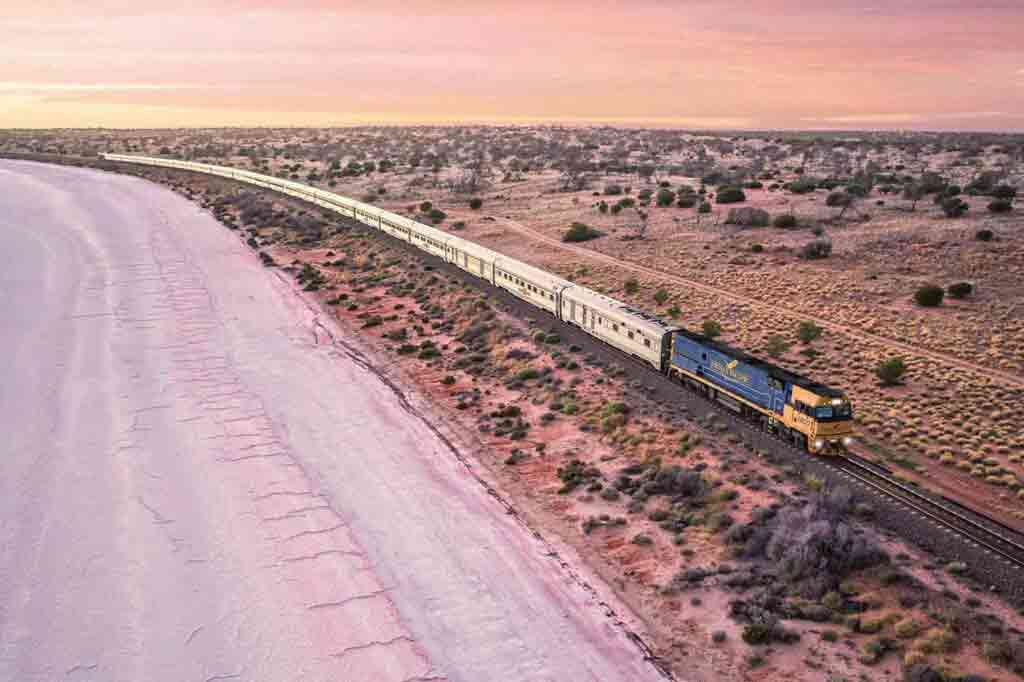 Journey Beyond Rail offers five experiences – Indian Pacific, The Ghan, The Ghan Expedition, The Overland and Great Southern – each a legendary journey. Between them, they traverse the length and breadth of the land down under.
www.journeybeyondrail.com.au
www.australia.com
Photography courtesy of Journey Beyond Rail
JR East Shiki-Shima Suite
Japan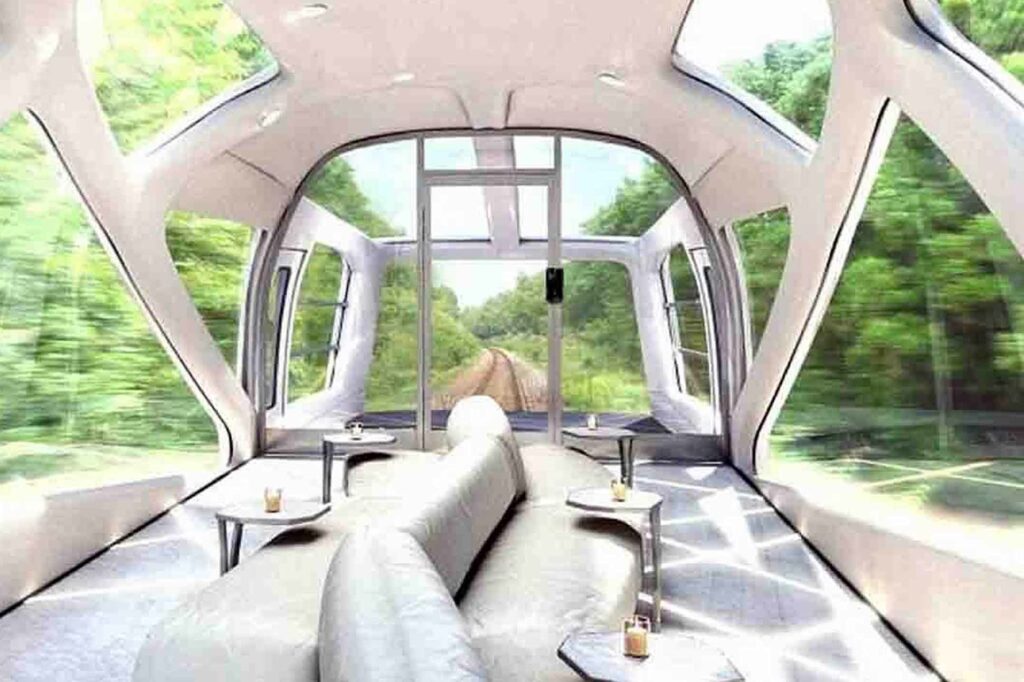 The Shiki-Shima train suite takes you through the traditional, seasonal landscapes and culture of Hokkaido, Eastern Japan; matched with the futuristic interiors and sublime attention to detail that only the Japanese can offer.
www.jreast.co.jp/shiki-shima/en
www.japan.travel
Photography courtesy of the East Japan Railway Company