The RiNo district of Colorado's sunny Mile High City offers lessons on how ambition and a free spirit can go hand in hand, says Uwern Jong.
I was always going to like a city founded over a barrel of whiskey (although it was, more likely, moonshine, as whiskey was a term that was used quite loosely in those days). But it was a barrel of whiskey – and perhaps the threat of hanging – that persuaded the mid-19th-century owners to relinquish their claim on the land that Denver was subsequently built on.
I'm standing in the aptly named Booz Hall, in Denver's hip and happening RiNo district, which, though a horny animal might have sprung instantly to mind, is actually property-marketing speak for River North. In between sips of Colorado-honey-flavoured bootleg, I'm getting a quick lesson on the history of the city. Booz Hall is home to a co-operative of five Colorado-born distilleries and wineries, each with a PR-savvy and inherently hipster Coloradoan name: 3 Hundred Days of Shine, State-38, Jack Rabbit Hill Farm, Rising Sun and Wood's High Mountain Distillery. The five sit alongside the Red Wolf art collective, a local band of merry (no doubt from their neighbours' wares) bohemians who came together to support one another and grow as creative entrepreneurs.
Denver today, it turns out, is somewhat of a miracle, a marvel of creativity and ambition. To start, it was an unlikely place for a city: smack bang in the middle of the continent, as far as possible from either coast and over 5,000ft in elevation. Even for the most hardcore of pioneers, it was a tough spot to have settled. But there was gold and silver here. Not lots of it, but enough for news to spread like wildfire on the prospecting grapevine and to attract a fresh wave of opportunists who'd missed out on the Californian Gold Rush of just a decade before.
Denver's early boom came as a result of some great PR, courtesy of one William Byers. Often credited as the city's first entrepreneur, Byers founded its newspaper, Rocky Mountain News, as well as its chamber of commerce. He dubbed Denver 'the Queen City of the Plains', which caught the attention of both the east- and west-coast socialites and financiers. His impassioned efforts to make Denver thrive climaxed when he successfully rallied locals to raise an extravagant amount of money to build their own railroad, connecting the city with the rest of America.
But a lesser-known fact about Byers is that, besides being a consummate businessman, he was also a passionate naturalist and outdoorsman, an erratic, free spirit. It wasn't uncommon for investors to come calling at his office or at one of his mansions and for Byers not to be found, because he'd taken himself off into the mountains.
Byers came from a long line of mappers, so trekking was very much in his blood. It was he who guided the artist Albert Bierstadt through the Rockies – the seminal oil painting 'A Storm in the Rocky Mountains, Mt Rosalie' was the result. He was also tour leader to Samuel Bowles, who in 1869 published a guidebook to Colorado called The Switzerland of America.
It is even said that it was Byers who, with a large helping of Samuel Bowles's imaginative travel writing, was primarily responsible for the birth of tourism in Denver and, beyond it, Colorado.
For the rich, adventurous Manhattanites of the Gilded Age that spanned the last 30 years of the 19th century, Denver was positioned as an exciting gateway to a magical landscape – a wonder of the world that Americans could be proud of and consider their own.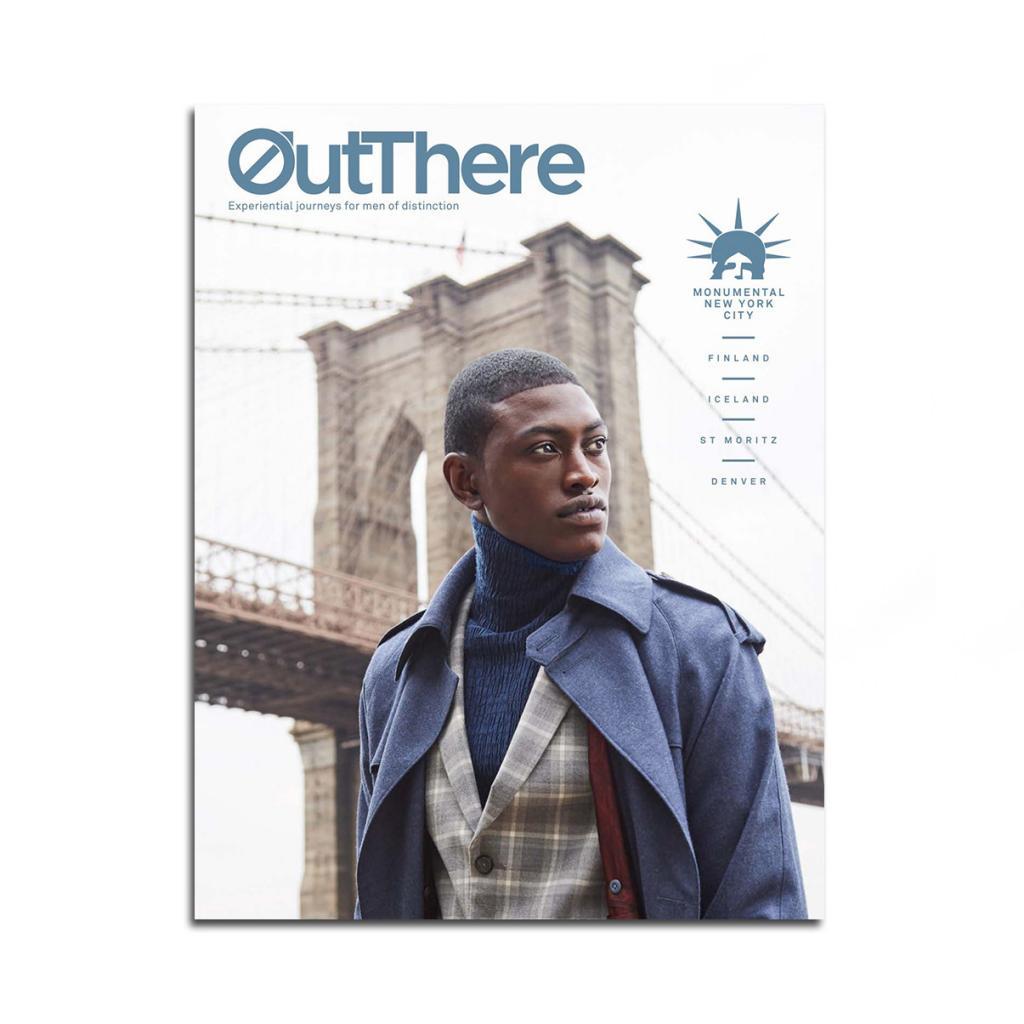 But in their search for idyllic mountain resorts to 'take the waters' at, they also ended up in the discordant saloons of the city, sipping moonshine and enjoying its free, open-to-everyone atmosphere – much as I'm doing now. And from letters of the time, it seems that the city's early visitors actually revelled in the rawness of Denver. Even back then, it was considered a down-to-earth, evocative and dynamic destination.
Some 150 years later in RiNo, I can't help but be charmed by the same vibe the very first travellers experienced here all that time ago. There is still a certain rawness to Denver that makes it exciting to visit and a mecca for innovators, artists, intellectuals and cultural mavericks. And it's not just the well-cloaked nouveau-hipsterism you find in other American cities; there's an authentic laid-back sense of ambition here. Perhaps there's something in the water (the distillers would certainly have you believe that). Or maybe it has something to do with the legalisation of marijuana…
Whatever the reason, the tenants of Booz Hall and members of the Red Wolf collective have managed to fuse ideology and capitalism: leaning left, but earning right. They are the poster children of the Denver of today, representing a new generation of socio-economic pioneers.
The RiNo district is filled with such people. But it's a phenomenon that has only come about in the past decade. In the post-industrial bust years of the 1980s, Denver, and this part of the city in particular, was a gruff place. It ambled along aimlessly for a couple of decades, then, driven mostly by this new generation of Coloradoans, it underwent a much called-for regeneration that changed the area's social complexion completely. And, while RiNo has retained its industrial identity, it's loosened up and taken on a new culture – one that's socially liberal, highly mobile and openly innovative. Alongside Denver's Lower Downtown district, this neighbourhood has experienced a population boom in the past 10 years, drawing people from all over the country and the globe.
This is reflected in the food here. Denver was recently billed the fourth most exciting food city in the US – quite an accolade, but it's easy to see why. Dining around RiNo is like tasting the world.
Hop Alley – named after Denver's original Chinatown – presents rarely found Southern Chinese dishes, inspired by owner Tommy Lee's childhood visits to Hong Kong, but contemporarised by Colorado wood-fire cooking techniques. The smoky, char-siu pork belly is unlike anything I've ever tasted and the restaurant's eclectic and innovative menu is proof that Denverites are open to having their tastes challenged.
The menu at Work & Class is at once American and Latin American, reflecting the backgrounds of its two owners, Tony Maciag and Dana Rodriguez, who bring humble, home cooking to the table with a finesse worthy of a Michelin star. You can actually taste the pair's passionate story in the food – one of immigration, toil and success.
From wagyu-beef burgers to vegan salads, charred octopus to pickled cantaloupe, the Preservery boasts a seasonally inspired menu that's designed to titillate the tastebuds. Husband-and-wife team Obe and Whitney Ariss have redefined Western American cuisine, injecting a distinctly Coloradoan farm-to-fork ethic.