As a new year gets underway, we recognise that the excitement to get out there into the world is palpable. Our friends and partners at exceptional travel company Scott Dunn know that you're keen to feel the magic of travel again: to get away, reconnect with loved ones, check things off your bucket list and create new memories. But they're also aware that you're excited to see the world in a way that aligns with your values. They're ready to help you do just that … calling it 'travel that takes you further.' And if you're anything like us, then you're more than ready to go all the way!
For 35 years, Scott Dunn has helped luxury travellers create tailor-made holidays that have the edge, elevating travel out of the ordinary. But they're constantly evolving to make sure that they continue to appeal to their diverse guests all over the world. We know this, as we've been part of the journey to ensure Scott Dunn develop vacation ideas and itineraries that are truly inclusive, as well as special and exclusive.
From Antarctica to Zimbabwe, America to Zambia, Scott Dunn prides themselves on their unparalleled knowledge, unfaltering attention to detail and insatiable passion for travel. This philosophy aligns with their core values of being: In the know, In the detail and Inspiring.
Scott Dunn's experts have travelled to the furthest reaches of the world; having explored it all – from the biggest cities to the smallest villages, from vast rainforests to tiny desert islands – and in turn, they use their specialist knowledge to craft trips that push the boundaries of any traveller's imagination. They also know that it's usually the smallest touches that make the biggest difference, so they'll stop at nothing to ensure that every trip is not just exceptional, but exceptionally unique.
Every Scott Dunn itinerary is crafted from scratch, based on exactly what's important to their guests. They listen to individual interests and pack trips full of hand-picked experiences. And when you arrive at your destination, their network of expert local guides will help you uncover insider secrets known to just a few.
Above all else, they will provide complete protection, so you will be able to book with confidence, safe in the knowledge that Scott Dunn will always have your back, no matter what the world throws at you. They're constantly evolving their booking conditions in line with the latest governments' travel guidances so that they can offer total flexibility to give you peace of mind.
A dedicated Travel Specialist will take care of every detail of your trip – from the initial planning stages to the moment you arrive home. While you're away, they have a 24/7 team providing in-country support and guidance, so you don't need to worry about a thing.
It has been a challenging couple of years without a doubt; but with Scott Dunn, travel will forever be every bit as special as it always was.
Join Scott Dunn on your next journey at www.scottdunn.com
---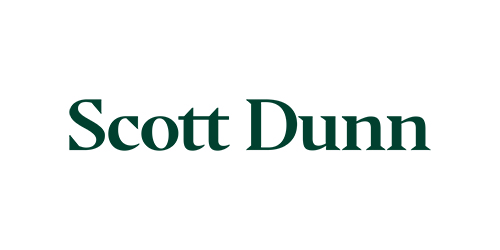 This article is in partnership with Scott Dunn.
---