Leo Morgan draws parallels between the spirit of South Korea's capital and its illustrious cuisine.
It was a meeting of minds, to join Joe McPherson, the award-winning Korean food writer and blogger of Seoul foodie-musings, ZenKimchi, on his local food tour. We were kindred spirits in parallel universes – him an American scholar of Korean language and culture, who transplanted himself to Seoul after he graduated and never left… and me a British scholar of Japanese who did very much the same, except in Tokyo.
After just a couple of days in fast-paced Seoul, I started to feel like a complete foreigner – and admittedly, was rather surprised. Having lived in Tokyo for so long, I was immune to the fact that I stood out like a sore thumb – six-foot-something, allergic to the sun and with an eye-catching shock of platinum hair and clearly what the Japanese called a gaijin. However, in my time in Tokyo, I pretty much fitted in; talking and living like a local. Landing in Seoul, I was somewhat expecting that it would be similar, but instead, I found out just how remarkably different the South Korean capital was to the Japanese one. Whilst sharing some basic similarities, they were less sisters, more cousins – contrary to all preconceptions I had about the city.
Seoul is a far more chaotic city than Tokyo, but it is also more technologically advanced and far more fashion-forward – but it has a developing-world, market-cum-hawker culture that was a far cry from the ordered eccentricities of the Japanese capital. There are the obvious things of course; language for one is unique – as are its influences and ideologies. Seoul has a real American, 'anything is possible' edge to everything, in both its sociology and economics, which presents a much more capitalist ideal and a more assertive, self-centred way of doing things.
Culturally, Tokyo and Seoul never really assimilated, despite globalisation and proximity. Sure, in Japan we had heard of the K-wave and our music charts featured sassy Korean stars (albeit translated into Japanese) – and the likes of Girls Generation, Super Junior, Kara and G-Dragon were flying the flag for Korean pop culture with their infectious beats and avant-garde fashion. But basically, Seoul in the modern Japanese psyche was just that – a futuristic metropolis full of manufactured, beautiful people under 25 – a 'Logan's Run' of east Asia.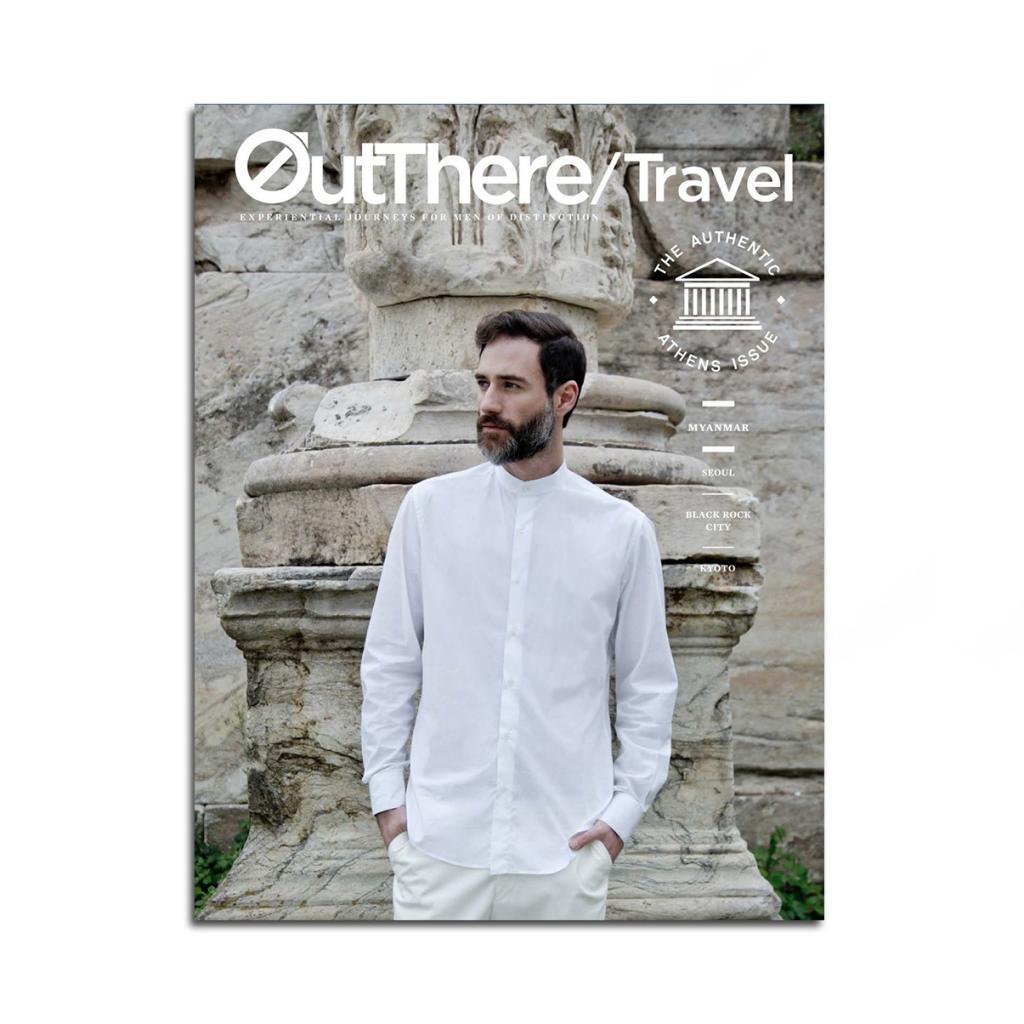 Now I was here, I found that this was not far from the truth. I had spent my first few hours in the city navigating the skincare mecca of Myeong-dong; being impressed and puzzled in equal measure at the sheer number of shops selling different varieties of snail-slime face masks, skin whitening products and numerous BB creams. And then there's the fashion – Seoul is a fashionista's playground, where clothes are relatively cheap and much more avant-garde than that of Japan. What did really shock me was the wholly obvious plastic surgery culture. I had heard stories of teenagers being bought nose jobs for their 16th birthdays but had always assumed that they were urban myths. But in Seoul, plastic surgery is there staring you right in the face, cheeks, nose and breasts. From ads on the subway to reality TV shows about it, to seeing boys walking around with bandages around their noses and chins in the cold – or rather humid – light of day.
They also love to eat, and on every street corner, you will find a trendy new cafe or the latest eatery fronted by a K-pop star with a queue around the block (PSY's family is now said to own a number of restaurants in the Gangnam district he satirised in song just a few years ago). The emphasis on food in the social order is much more apparent in Korean culture than in Japanese. Yes, Japanese cuisine is world-renowned, but it's much more of a precise art form that that of Korea. In Seoul, on every street, you'll find vendors selling all sorts of edible morsels – and if you like food on a stick, you're in for a treat.
"Korean food and cuisine have been refined and adapted since the time of the Gojoseon Kingdom over 4,000 years ago, " Joe started his tour. I was standing with him outside Sangsu station, well off the tourist trail in the Hongdae district of the city, home of prestigious Hongik University and trendy art and music scenes centering around the local student population – Hongdae is positively hipster in the eyes of locals. Joe led the way down streets and alleys to a barbeque joint – of course, if there's one food that characterised the cuisine, it's Korean barbeque.
"This is where I brought Anthony Bourdain when he filmed his programme here in Seoul, he actually sat where you're sat now," Joe pointed to my seat. Of course, what followed was a flurry of celebrity banter and a distinct interest to find out what the master chef was like in real life from the rest of the group that formed part of Joe's tour; but I was far more interested in where I was and what was slowly appearing on our table before us.
"Seoul in the modern Japanese psyche was a futuristic metropolis full of manufactured, beautiful people under 25 – a 'Logan's Run' of East Asia."
I had been in Seoul for a couple of days now and partook in barbequing on both evenings, but nothing prepared me for the delights of this place. The bustle and noise, the simplicity of a small charcoal fire between us, frosty cold Hite beer on tap to quench the dry heat and bowls upon bowls of spicy-sour kimchi and namul pickles to whet the appetite and cleanse the palate – utter heaven. We were surrounded by locals, groups of Korean businessmen and women celebrating together after a long day at work, alongside families treating themselves to marinated pork bulgogi (unlike Korean restaurants overseas, it's common to not serve beef ) wrapped in perilla leaf. Despite being the least local in the place, the staff soon made us feel at home. The beer began to flow and the pork started cooking. Joe was the ultimate host, shouting instructions to us on how to eat and what to do like a domineering grandmother at the dinner table, but also at the friendly staff, in Korean. They were obviously familiar with this larger-than-life caucasian man holding court, but I couldn't help but notice the awe on the faces of the staff at Joe's understanding of the language and their local vernacular.
More beers duly arrived. Joe took us through the intricate subtexts in Korean drinking culture. Some of it is the same as Japanese – but here it's strictly frowned upon to pour anything for yourself, and if someone likes you they will insist on pouring your beer for you. And if they really like you, they will always give you a lot of head – but perhaps that's a story for another time. In Korea, people toast each time they take a drink and clink glasses in a gesture of kinship and sharing, unlike the Japanese who toast at the start of the meal and hold it up with two hands. Drinking over the barbeque can get really loud, but perhaps you just have to increase your volume to be heard among the throng of locals. Everyone in the place seems to be having an excellent time, with lots of laughter and glass clinking – what differed from Japan was groups of men and women drinking together with the same vocal camaraderie, teasing and back-slapping – and following the spirit of equality, sometimes the staff joined in the banter.
Back to the barbeque, it turns out that bulgogi literally means 'fire-meat' and until recently, it was actually a celebration dish. With South Korea's rising fortunes, it has become an everyday staple and became engrained as one of the things that define Korean culture. As early as 2 BC, the indigenous population of the Korean peninsula, known as the Maek, would skewer meat, smother it in sauce and cook it cover a fire. Centuries later, the Joseon Dynasty who ruled Korea for 500 years right up to 1910, made it their own 'royal dish' called Neonbiani (meaning flat and wide; the Koreans say it like it is) and that's where today's thinly sliced meats originate from – it's a rags to riches story.