The inside track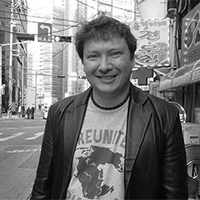 Joe McPherson is a hungry American in Seoul and the local authority when it comes to talking about Korean food in English. Hence, he founded ZenKimchi.
BBQ
Mapo Jeong Daepo is a family-run, no-frills grill joint that does what it does extremely well. The floor is concrete and tables small, but a great, local atmosphere. This is an authentic, but basic grilled pork BBQ option.
Snack
You need to keep your eyes peeled down the alleyways to find Bindaeddeok Market, which is the place for pancakes, if a more familiar flavour is what you're looking for. You'll find it on Mallijae-ro in Mapo-ju. Bon appetit!
Beer
Fried chicken and beer Korean style doesn't come better than Two Two Chicken. The birds they use are on the bony side, but they aren't factory-raised and full of flavour. The delicate crust will make you scream for beer.