Meet Silk Road Slippers, an exclusive new series of four-day creative writing workshops headlined by internationally acclaimed authors. Tapping into Arabian Nights vibes, the masterclasses take their place in a rich cultural events calendar hosted by the fabulous Jnane Tamsna boutique hotel just outside Marrakech.
Cultural diversity could hardly be more deeply ingrained in the DNA of the inaugural Silk Road Slippers Writing Masterclasses. Launching in November 2023 at the luxury boutique hotel Jnane Tamsna on the outskirts of Marrakech, Morocco, this series of four-day (plus an arrival and departure day each side) creative writing workshops has been created by four London-based friends, each with an extraordinary literary pedigree, and together bringing a prismatic range of heritages to the projects they started launching together in summer 2022.
'We looked at the things that matter to the four of us', says Alexandra Pringle, formerly a founding director of the feminist publishing house Virago and editor-in-chief of Bloomsbury Publishing for 20 years. 'And those things are stories, travel and beauty – as in beautiful places and things as well as art and books'.
Forming the company Silk Road Slippers, the friends' first move was to set up an eponymous online boutique, selling artisanal apparel, homewares and accessories they source on their various travels: think embroidered leather slippers from Lahore, traditional silver jewellery from Tunisia, hand-woven baskets from Kenya…
Together, the partners bring Sudanese, Russian, Pakistani, Scottish and Berber Jewish roots to the party, and their shared passion for cultural exchange also shaped their next venture, an online book club. Here, drawing on their connections and intimate knowledge of contemporary writers' work, they have shared illuminating interviews with the likes of novelist Kamila Shamsie and celebrated memoirists Osman Yousefzada and Brigid Keenan.
The masterclass series begins with two consecutive, four-day sessions, each for just 12 participants, the first, from November 12 to 17, with 2022's Booker Prize winner Shehan Karunatilaka as its star guest author; the second, from November 19 to 24, headlined by Nobel Prize winner Abdulrazak Gurnah. Comprising workshops, seminars, hands-on exercises and one-on-one feedback, the format is designed for both aspiring and established creative writers and is unique in its scope.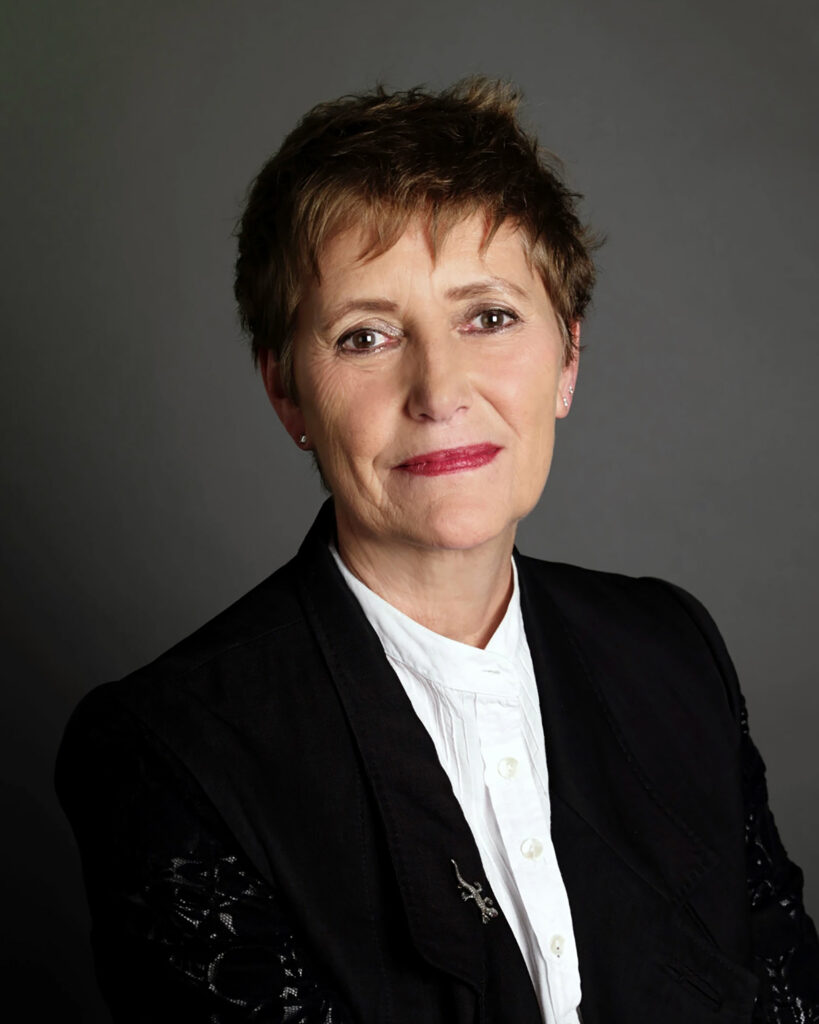 'We are all writers and editors', says Alexandra, who will lead classes alongside her Silk Road Slippers colleagues, bestselling historian and screenwriter Alex von Tunzelmann, award-winning author and Guardian columnist Nesrine Malik and Faiza S Khan, a freelance book editor and consultant to international museums on the art of storytelling. 'So as well as working on creative writing, we also take participants through finding an agent and publisher to give them a 360-degree experience of the literary journey'. Candlelit communal dinners in the hotel's elegant gardens will also provide informal opportunities to share stories with the masterclass leaders and guest authors.
The achingly stylish setting for the masterclasses further layers-on the diversity. Jnane Tamsna, 8km outside Marrakech in Palmaraie, a palm oasis of several hundred thousand trees on the outskirts of Marrakech, is the creation of lawyer-turned-interior designer Meryanne Loum-Martin, Morocco's first female and only black female hotel owner. Its five houses, decorated with hushed opulence, stand in nine acres of beautiful xeriscape (needs no irrigation) gardens – the work of Meryanne's husband, American-born ethnobotanist and cultural anthropologist Gary Martin. The rich cultural events calendar to which the masterclasses are the newest addition, meanwhile, is run by their daughter Thaïs, an artist and musician.
A powerful sense of place and sparking cross-cultural connections were always central to Meryanne's vision for the hotel, and, says Alexandra, she greeted Silk Road Slippers' proposal with excitement, and welcomed the support the masterclasses will add to her and Gary's hands-on support for relief efforts following the devastating earthquake that struck Marrakech and the High Atlas Mountains in September.
Of course, Marrakech itself isn't short of exoticism, and the masterclasses tap into this with group excursions in the city and free time for solo exploration. 'In Marrakech, you feel as if you're in the Arabian Nights', says Alexandra, who is descended from 'the Sultan's Merchants', for more than 50 years the most important family in Anglo-Moroccan trade. 'Storytelling is such a strong part of the culture, as can still be seen in the city's Jemaa el-Fna Square where people gather to hear stories told, as well as watch snake charmers. We're hoping to really activate our guests' imaginations there, and will lead a "Six Senses Tour" of the Medina, before going to sit and write on a rooftop terrace.'
A second pair of masterclasses will take place in spring 2024 from 25 February to 1 March and 3 and 8 March respectively, with guest authors journalist, memoirist and podcaster Clover Stroud, and Booker Prize-nominated novelist Monica Ali.
Photography by Eranga Tennekoon and courtesy of Silk Road Slippers and Jnane Tamsna Hotel