From Marrakech on a clear day, the Atlas Mountains serve as a poignant reminder of Morocco's ancient Berber heritage.
The Berbers, my people, live in this day, like in past century," says Saalah in his sing-song English, which he learnt from watching American movies.
The ditty of his speaking voice is endearing, his vocabulary picked up by learning a word a day, from one English-language movie each week. I'm thoroughly impressed despite his misgendered use of pronouns – buy hey, in the vernacular of my gay, male peers, we often refer to each other as "she". But Saalah trumps me on the language front; he can communicate in Arabic, French, English and of course his Berber tongue – an ancient language in three distinct dialects that now outlives some of the world's better known classical languages.
His knowledge of Hollywood movies is also astounding, verging on encyclopedic. He watches literally everything he can get his hands on and is extremely proud that the latest Mission Impossible movie was filmed on a stretch of glorious, undulating Atlas mountain road just moments from here. His appetite for films is made easier by access to a smartphone, which like everyone in the world right about now remains in his hand throughout the entirety of our meeting. It occasionally buzzes an all too familiar ringtone, ironically interrupting the stories of how his village has remained pretty much unchanged for nearly four centuries. He points out of the ornate window at a hillside settlement on the other side of the valley and tells me that until the 1930s a community of Jewish Berbers lived there.
"That's the only real thing that has changed," he added. It seems that now, all Moroccan Berbers are of Muslim faith.
I take a better look out from the window of the Berber chieftain's house, now the Écomusée Berbère de l'Ourika. I see ramshackle piles of terracotta, red-mud walls and bricks, literally cobbled together, forming a vertical, multi-tier, honeycomb-like, Mad Max-esque village for the families and community that live here. And by families, I mean both people and livestock.
An old man in a cape with a pointed hood nods off under the shade of a corrugated iron roof, his beard as long as his face. He looks like a war-weathered wizard – seeing out his final days, hiding from vengeful warlocks and monsters. Skinny sheep with long tails are bleating loudly, chased by a woman into a garage that is also home to a vintage motorcycle and a cow with voluptuous eyebrows. Chickens stand on the sidelines clucking and laughing, adding to the cacophony, their gossiping interrupted when they notice a bedraggled cat hunting for sport. The cat's attention is drawn to a caricature of a man sitting side-saddle on a donkey, dragging behind him a cart bedecked with a strange collection of groceries – a handful of aubergines, prickly pears and some funky smelling fish. The man throws the cat a sorry looking sprat as an argument breaks out between him and a woman standing on a rooftop, in their millennia-old language, with smatterings of what I vaguely recognise as Arabic because of its more guttural tones. The local potter, whose workshop I visited earlier, rushes to the grocer with an armful of miniature tagines meant for the tourist-infested souks of the Medina – but I can't imagine the donkey making much haste as a courier though, with Marakkech being nearly 40 kilometres away. The whole scene is positively medieval – if it weren't for the inconspicuous gleaming of satellite dishes, on each and every building, reaching out to the world beyond.
Compound the chaotic symphony of Tazfa by a hundred thousand times – and you'll get Marrakech. The old-world capital of the Kingdom of Morocco is one humongous Berber village. I had spent the previous day wandering through it – like every other tourist – visiting the souks and exploring the majesty of its exquisite, opulent Madrasas, beautiful palaces and historical mosques. Off the cobbled and pot-holed streets, Marrakech is everything you would imagine and more – centuries of rich history, exquisitely awe-striking architecture and boundless exoticism – a visual and sensory overload, but in a good way. I loved getting lost in the walled city; and even the throng of persistent touts who had offered to show me around or tried to force my hand into buying something were charming at that very moment.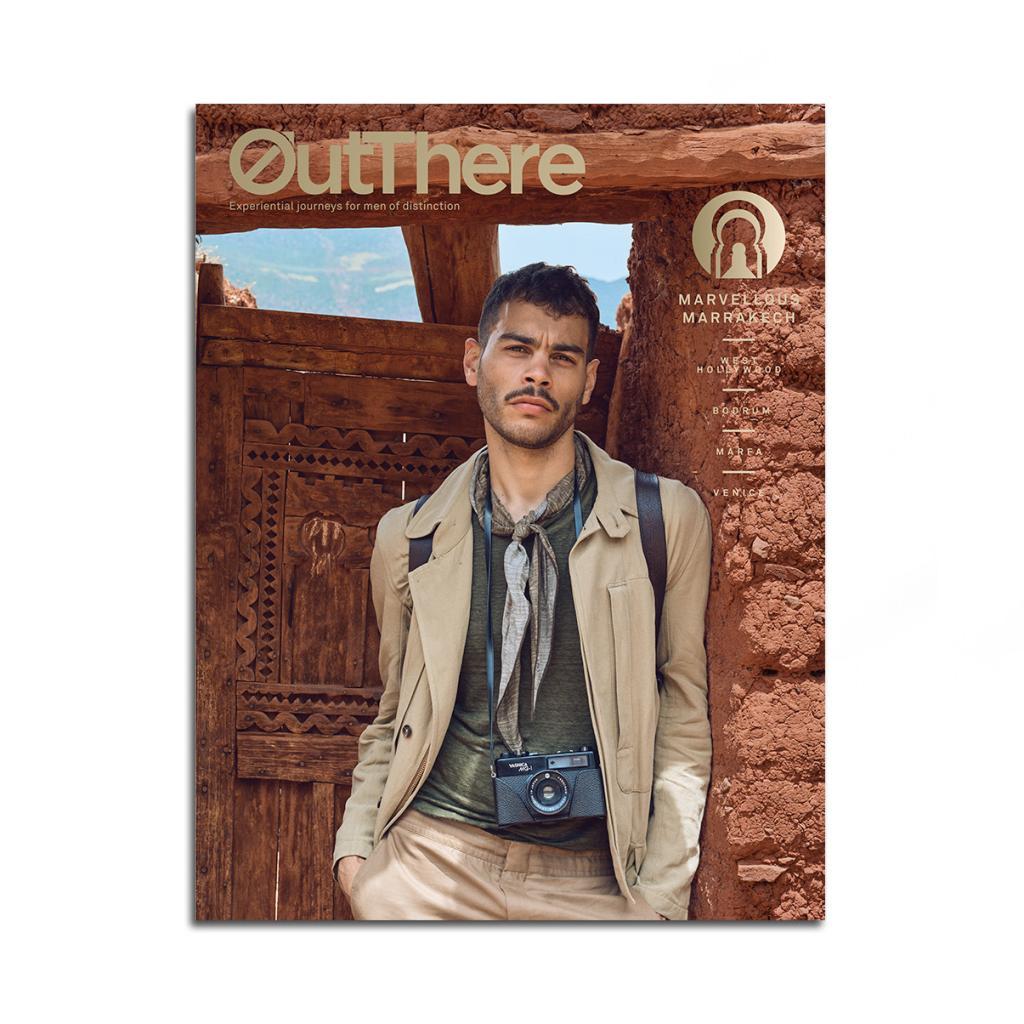 The main square of Marakkech's Medina, Jemaa el-Fnaa is again an amplified version of the scene I'm watching unfold in front of me here in Tazfa, but instead of the chickens and cats, it was monkeys and snakes that contributed to the chaos. And it's not one vendor on a donkey, but thousands of people on all manners of transport, particularly on foot, all huddled around trying to make a buck in whatever way they can. Musicians and medicine men mingled with sword swallowers, acrobats and magicians. Unidentifiable slabs of meat in carts were pushed through the crowds. People in velour djellabas fashioned into long hoodies went by their lives in the derelict and crumbling surroundings with every square inch of spare space used to sell souvenirs, household wares and other items unidentifiable to a foreign eye.
To add to this visual cluster bomb, there were smells and sounds like I had never experienced before. The smokey scent of barbecue and merguez sausage filled the air and my eyes. Zesty local oranges being juiced formed a delightful citrusy mist, in contrast to the stench of the unbearably putrid leather tanneries that crept up my nostrils, every time I inhaled. Throughout the day, countless mosques simultaneously performed a sultry call to prayer and the loud throng calmed almost in unison for a split second. The clip-clop of horse-drawn carriages would then break the silence and a chorus of taxi drivers of the 'grand' and 'petit' varieties, both in their cars and personal statures, call out to tourists with an ever confusing price list, demonstrating the Northern African game of the barter and just how a fare of 500 Dirhams can go down to 50 in a few seconds.
I decided last night that I am to have a love-hate relationship with Marrakech. There's so much to enjoy but like eating a lobster, it's a lot of hard work – but when you get to the flesh of the matter, you realise why you do it and you're ready to do it all over again. Like the endless mounds of colourful powder in its spice souk, Marrakech has exoticism and mysticism by the sack-load, but equally, you may walk away from the city with a strange, overwhelming taste in your mouth.
I do find it rather unpleasant that every visitor is viewed as a walking money-bag. I'm told that the hustlers are never really dangerous, but it seems that they actually enjoy preying on tourists for sport and friendly banter can turn borderline intimidating rather quickly, even to the most seasoned of travellers. I learnt that a firm "No, thank you," is enough; the best way to get a tout to lose interest in you is to politely get them to understand that there is no way they're getting any money from you. It's a matter of simple psychology – if you engage with them, there's a chance they'll get you to part with some money. Feign disinterest and they'll soon stop.
But all of this aside, one thing is guaranteed. No one Medina experience will ever be bland and after a few hours, you'll learn to deal with it and feel its spirit. I actually believe that it shares similar qualities to say, Bangkok, or Calcutta in that way. So if you're willing to see past the grime and the hustle, there is real energy and a natural authenticity at the heart of it all.
Tourism is also a big industry for this village of Tazfa in the Ourika Valley, albeit on a much smaller scale. But with that comes some sad realities. Cute children in European football league jerseys stand outside in a line as we arrive with their hands held out in expectation. Their voices are soft but persistently persuasive. "Please sir, money sir. I speak English. Are you Japanese, Korean, Chinese? Konnichiwa, Annyeong, Ni hao."
Men in sharp, black suits, crisp, white shirts, name tags and Raybans guide their guests from luxury hotels through the village, their SUVs bleeping as they lock up behind them. A van of raucous Chinese tourists pulls up – which says it all. A vendor jangles jewellery in my face, a little more perceptive than the children in judging that I'm actually British. He calls out, "C'mon, mate. It's cheaper than Primark," (a bargain clothing retailer in the UK). A couple more attempts at a sale proved futile, so he turns to the American tourists passing behind him and tries the same pitch, but with Walmart instead.