The term 'paradise' gets thrown around a lot in travel, but few destinations truly live up to one's expectations – the island of Moorea, one of the Islands of Tahiti in French Polynesia, is as paradisial as things get, however, and the five-starred overwater hideaway that's the Sofitel Kia Ora Moorea Beach Resort is one of its finest hotels.
Jet lag is never a pleasant experience, but sometimes it has its advantages. Waking up at dawn in our large, beautiful, luxury beach-front bungalow (one of 113 accommodations spread across the property) meant that we had plenty of time to enjoy the resort before heading out to explore the island. Our days here started with a leisurely morning swim in the warm shallow sea just yards from our door, followed by an hour of yoga on the lawn beneath the (long-extinct) volcano that looms over the property. After working up a sweat, we felt justified in languishing under our outdoor shower. Then, we'd wander through the beautifully landscaped gardens to spend an hour over a delicious breakfast, soaking up the panoramic view of the idyllic Temae Beach, with its white sand and almost unreal blue water.
Relaxation really is the order of the day here, and the laid-back vibe that we have come to expect from Sofitel properties pervades. Even the range of activities on offer has an unhurried feel about them. The highlight for us was a snorkel and diving expedition provided by the on-site watersports team. The hotel promises some of the best snorkelling on the island and, despite travelling only a few minutes out to sea by motorboat, we were delivered to an area of reef that was so alive with all manner of sea life that it could just as easily have been a dip in a carefully stocked aquarium. Every inch of coral was home to some exotic aquatic life form or other. Large and small fish came to say their hellos to us pie-eyed strangers, ranging from stingrays to reef sharks and conger eels, angelfish, clownfish and octopus, to name just a few.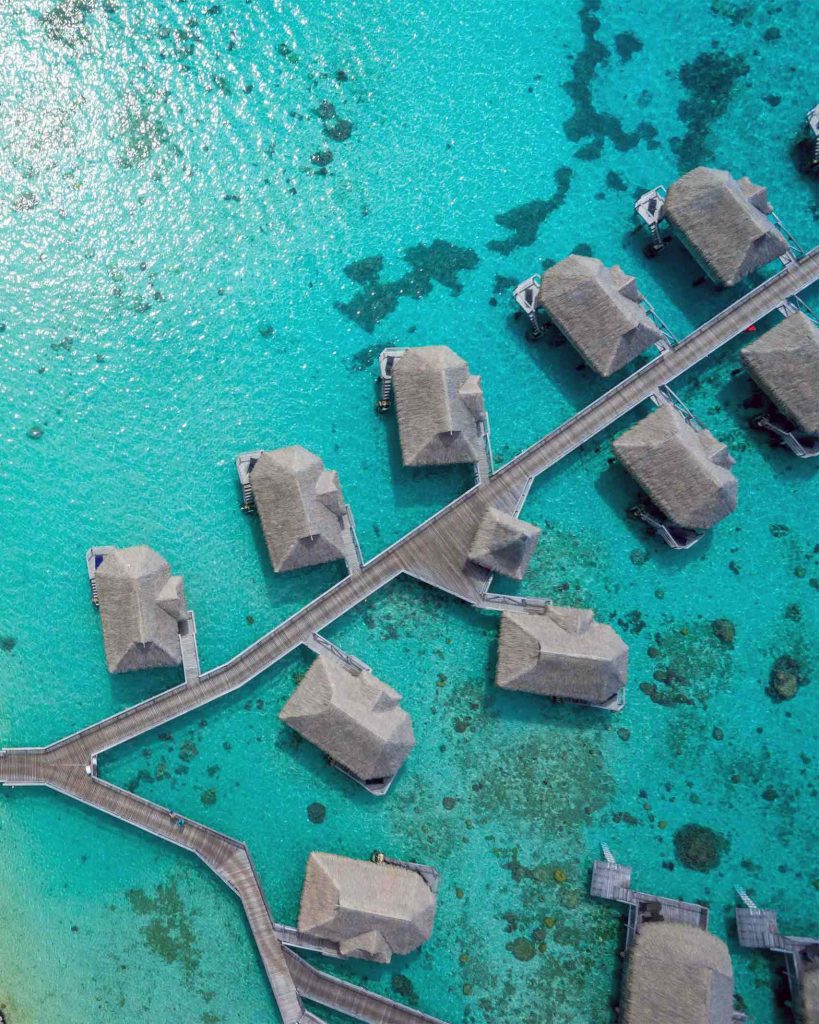 | | | |
| --- | --- | --- |
| Perfect for | Fly into | Right on time |
| The Escapist | PPT | GMT -10 |
While you're Out There
Not that we think you need us to say it, but just to make sure: the whole point of staying at the Sofitel Kia Ora Moorea Beach Resort is to kick back and take it easy in between dips into the incredibly blue sea at your doorstep. That said, for landlubbers, activities offered by the hotel cover all the usual bases of cycling, racket sports and golf.
Photography courtesy of Sofitel