They say whatever happens in Vegas, stays in Vegas, but with The Experientialist® having just returned from Virtuoso® Travel Week there – in what the industry bills as the 'Fashion Week of luxury travel', put on by the leading global network of luxury travel professionals – we have plenty of travel titbits and inspiration that we just can't help but share…
'Once you've booked your luxury holiday with a Virtuoso® agent, it's hard not to do so again,' says Mark Sahehpeng, an OutThere traveller based in Chicago, USA. Many in-the-know luxury travellers today echo Mark's sentiment, as the Virtuoso® label has rapidly become a global gold standard when it comes to luxury and experiential travel.
But what is Virtuoso®? Well, it is the leading high-end, global, by-invitation-only travel agency network, comprising more than 21,000 expert travel advisors in 54 countries throughout the world. It draws on unique, preferred relationships with over 2,300 of the world's best experiences, places to stay, destinations, expeditions and cruises.
Membership has its privileges; and while Virtuoso® is a business-to-business organisation, its advisors access and pass on exclusive amenities, upgrades, rare experiences and add-ons to their traveller clients like Mark. These are benefits usually unafforded to those who book directly with properties or through an online travel website.
Travel savvier
Earlier this year in OutThere's annual insights report, we noted that the pandemic-driven shift towards travellers booking with travel advisors shows no sign of waning, even as travel restrictions end. We learnt that a staggering 66% of travellers will book their travel with a recommended travel advisor or tour operator, an increase of 29% since 2019. It is easy to assume that as the challenges and restrictions of the pandemic subside, people will steadily return to self-booking, but we were pleasantly surprised to find that they will continue booking with travel advisors, having experienced the benefits of doing so over the last couple of years. It seems that savvy OutThere travellers are continuing to use their travel advisors to get the very best value from their luxury travel experiences.
Beyond a powerful annual sales volume of around US$30 billion, meaning that Virtuoso® agents collectively access preferential rates, rooms and cabins, these travel advisors have close relationships with hoteliers and experience providers.
These alliances are usually forged at events like Virtuoso® Travel Week, now in its 35th year, where over 180,000 individual appointments were carried out between agents and travel providers, each with the aim of creating amazing products and services for avid travellers. This rapport means that these advisors have the influence to ensure that their clients' specific needs and wants are met by the hotels, resorts, cruises, expeditions and experiences that they book.
This level of personalisation is key for OutThere travellers who seek a heightened level of access and belonging when they head out into the world, not just because of their luxury travel preferences, but because of who they are, how they identify, who they're travelling with and who they love.
Working with agents in this way also means that many OutThere travellers who want to travel in a way that goes far deeper into a destination than the usual cookie-cutter itineraries can do so with ease. Because of the strength of the network – alongside dedicated, specialist immersion into specific interest points – Virtuoso® agents can easily deliver on OutThere travellers' demand for special adventures and experiences that celebrate and bring to life the true culture of a destination and richness of the communities that they are part of. For example, at Virtuoso® Travel Week's Globetrotting sessions this year, some 900 travel advisors were able to select Virtuoso® communities of interest and participate and learn in niche-focused interests like cruise, adventure, culinary and ultra-luxe travel. According to the organisation's research, tailor-made travel is at its highest with 57% of travellers saying that 'creating a travel experience that best fits my expectations is more important than price,' something that is sure to resonate with OutThere travellers.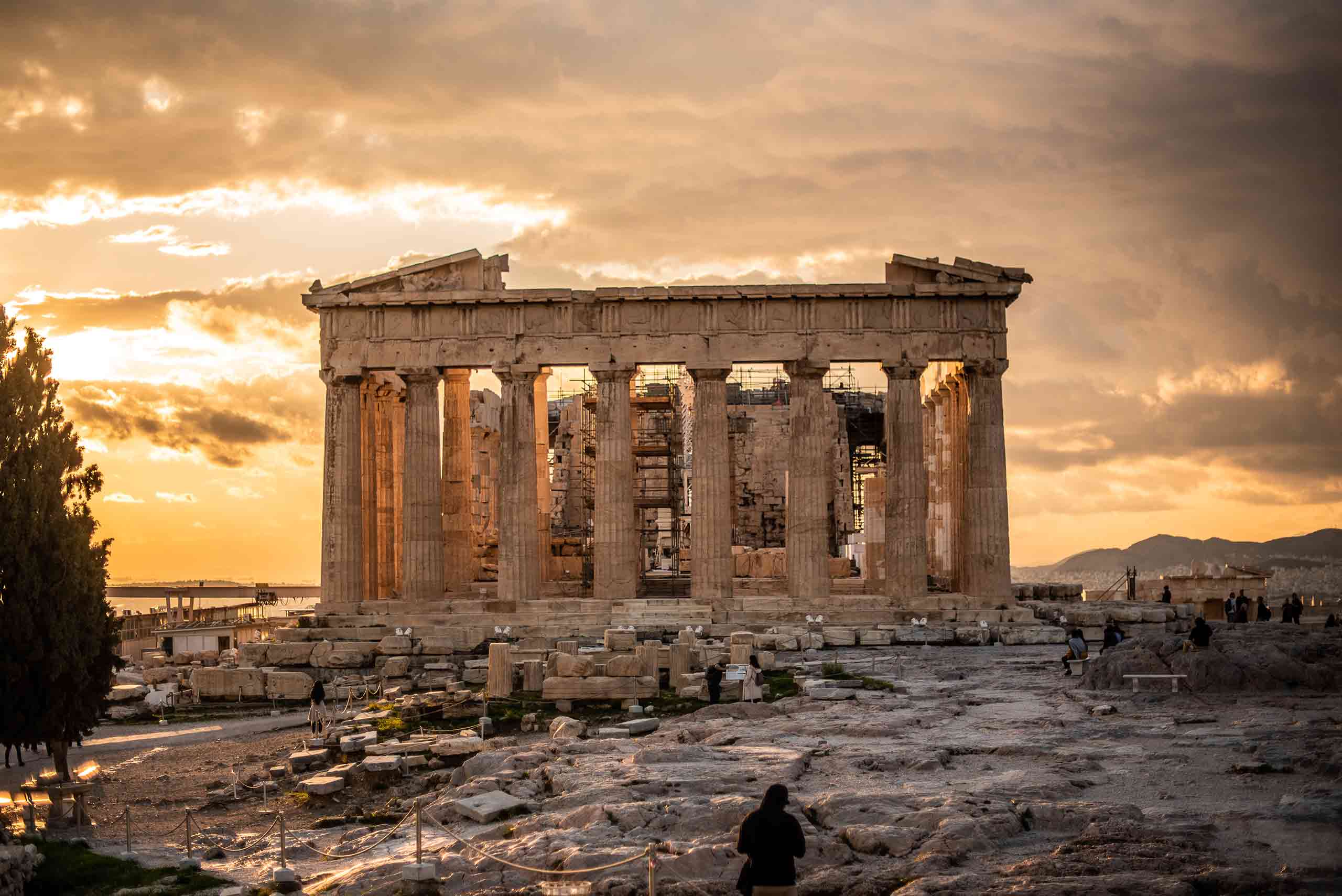 Jet-setting all the way
At Travel Week, Virtuoso® also released its own insights as to what travel for the rest of the year will look like, gleaned from data gathered from the network.
The good news? 'Travel shows no sign of slowing down in the luxury space, despite inflation and global socio, political and economic challenges.' In the first half of 2023, Virtuoso® reports a 69% increase in sales versus 2019 numbers. This is amazing, considering that initially, post-pandemic prognoses showed that recovery wouldn't come quite so quickly. The hotel and cruise segments are driving this surge, up 173% and 122% respectively.
This continued strength in demand will undoubtedly have an impact on pricing and availability. So, while you may have got used to booking closer to the time of departure, our advice based on this insight, is to start engaging your travel advisor as early as possible.
Destinations in the United States, Italy, France, the United Kingdom and Mexico are looking particularly busy, so if that's somewhere of interest for your Q3 and Q4 travel this year, get booking! Due to increased demand, luxury hotel rates in some of our favourite cities have increased notably this year: Paris hotels are already 11% higher than in 2022, while in London and New York, the rates are up by 16%. In resurgent Rome, rates are up 19% and in Florence (and surrounding Tuscany) prices have soared by a staggering 37%.
But there are a number of destinations that buck this increase. So if you want the inside track and are in the market for a great luxury deal… then Virtuoso® suggests considering Athens, Greece if you're after a European adventure, or Los Cabos in Mexico for a little bit of beach, desert and mountains combined. But judging by the way travellers are acting this autumn and beyond, we're positive such deals won't stay around for long.
Beautiful new hotels, in beautiful destinations
Virtuoso® reported at Travel Week that luxury hotels in the US have seen a 57% increase in sales compared to 2019. It is likely that our hunger for travel after than pandemic – the so-called 'revenge travel' trend – is what has driven this. But there has also been a spate of recent, exciting luxury openings that have given us an appetite for travel to America.
Everyone is talking about the recently opened carbon-neutral 1Hotel Hanalei Bay in Kauai for example, and the nature-inspired Wildflower Farms, an Auberge Resort in the Hudson Valley, New York.
The openings stateside show no sign of slowing either, with more to come later this year … as revealed by Montage Hotels, who are soon to open the Pendry Newport Beach, complete with private members' club. Plans are also in motion for another in La Quinta California, alongside a Montage-branded property in the same location over the next few years. The brand's North American and Caribbean expansion plans are ambitious, beyond 2024, they will open the Pendry Natirar in Gladstone, New Jersey and another in Tampa. They are also scheduled to open new properties in the Bahamas, Barbados and Punta Mita, Mexico.
Other new openings (and reimagined properties) across the world, can only bolster this growth. Regent Hotels, the revived luxury flagship of IHG, has recently (re)opened the illustrious Carlton Cannes and has also reopened in Hong Kong (taking over the site of the old Intercontinental Hong Kong in Kowloon) with even more new properties to come, including the Regent Santa Monica Beach later this year, gracing the California coastline.
Kempinski Hotels are heralding a new era for their grand dame on the Bosphorus in Istanbul, the Çırağan Palace Kempinski.
The Red Carnation Hotel Collection is setting its sights on Edinburgh, with the opening of 100 Princes Street in the Scottish capital, hot on the heels of the success of an entirely different luxury concept in Botswana, Xigera Safari Lodge.
We are also excited to have heard that the long-awaited, artisanal passion-project Violino d'Oro in Venice will soon throw open its doors in November.
To keep up with the Joneses, some brands are launching new, innovative ideas. For example, Grand Velas, with its all-inclusive escapes across Mexico, will premiere an adults-only designer boutique property with just 79 suites – Grand Velas Boutique Los Cabos – that adjoins their current resort in Baha California Sur, Mexico.
Back here in London, there are some incredible new properties also due to open soon. The Raffles London at the OWO, is rapidly taking shape and readying for its debut later this year at the illustrious Old War Office building. Meanwhile, The Emory – hailed as a modern architectural masterpiece – will open its doors this winter in Hyde Park.
Cruising on up
In the world of cruising, the future is just as bright. Virtuoso® anticipates that 2023 future cruise sales will be 44% higher than they were at the same time in 2022. This is driven by new players, ships and expeditions. As we penned this piece, we boarded Explora Journeys' EXPLORA I on its series of maiden voyages through Europe. Concurrently, a number of future Explora vessels – EXPLORA III, IV and beyond will run greener, more sustainable technology – are making their way through the shipyard.
We've also been told that Ritz Carlton Yacht Collection's Evrima has taken to the seas to high acclaim and the company is also ready to take collection of two more ships, the Ilma in 2024 and Luminara in 2025. Both Explora Journeys and Ritz Carlton Yacht Club have seen great success in redefining what cruising means to today's travellers into being 'resorts on the water,' the former even banning the word from their brand vernacular.  
And it seems everyone is at it. Adventure cruising stalwarts Linblad Expeditions and PONANT are upping the ante on smaller-ship, exploratory cruising, especially in the much-in-demand North and South polar regions, and also in the Galapagos. We're also encouraged that many of these expedition brands have improved their pricing structures and are phasing out outdated single supplements, meaning that more solo OutThere travellers can join their journeys.
Diverse audience bases seem to be an ongoing theme for Virtuoso®'s cruise members. Seabourn will proudly 'come out' in 2025, with its first-ever LGBTQ+-themed sailing. While they will partner with a number of LGBTQ+ agents to help with onboard programming and getting the word out, this initiative is driven by the brand itself and is not a charter.
Also keen to be more inclusive are the river cruise brands. Uniworld Boutique River Cruises hosts two LGBTQ+ journeys per year and Avalon Waterways is keen to shed river cruising's old-school perceptions by marketing to and attracting a younger audience. Both brands have implemented evening excursions to take in nightlife in ports of call for example and are also rethinking their themed-cruise programming with more innovative and immersive topics. And this is against a backdrop of already high demand for the rest of 2023 and strong bookings for 2024, 2025 and beyond.
And it's not just cruise companies that are going afloat. According to Virtuoso®, yachting is increasing in demand in the Caribbean, Croatia, Greece and St Tropez, and Virtuoso's 2023 yacht bookings are up 79% over 2019. We've long been advocates of yachting holidays, but it seems the growth of the sector driven by luxury travellers looking for privacy and seclusion in the pandemic endures.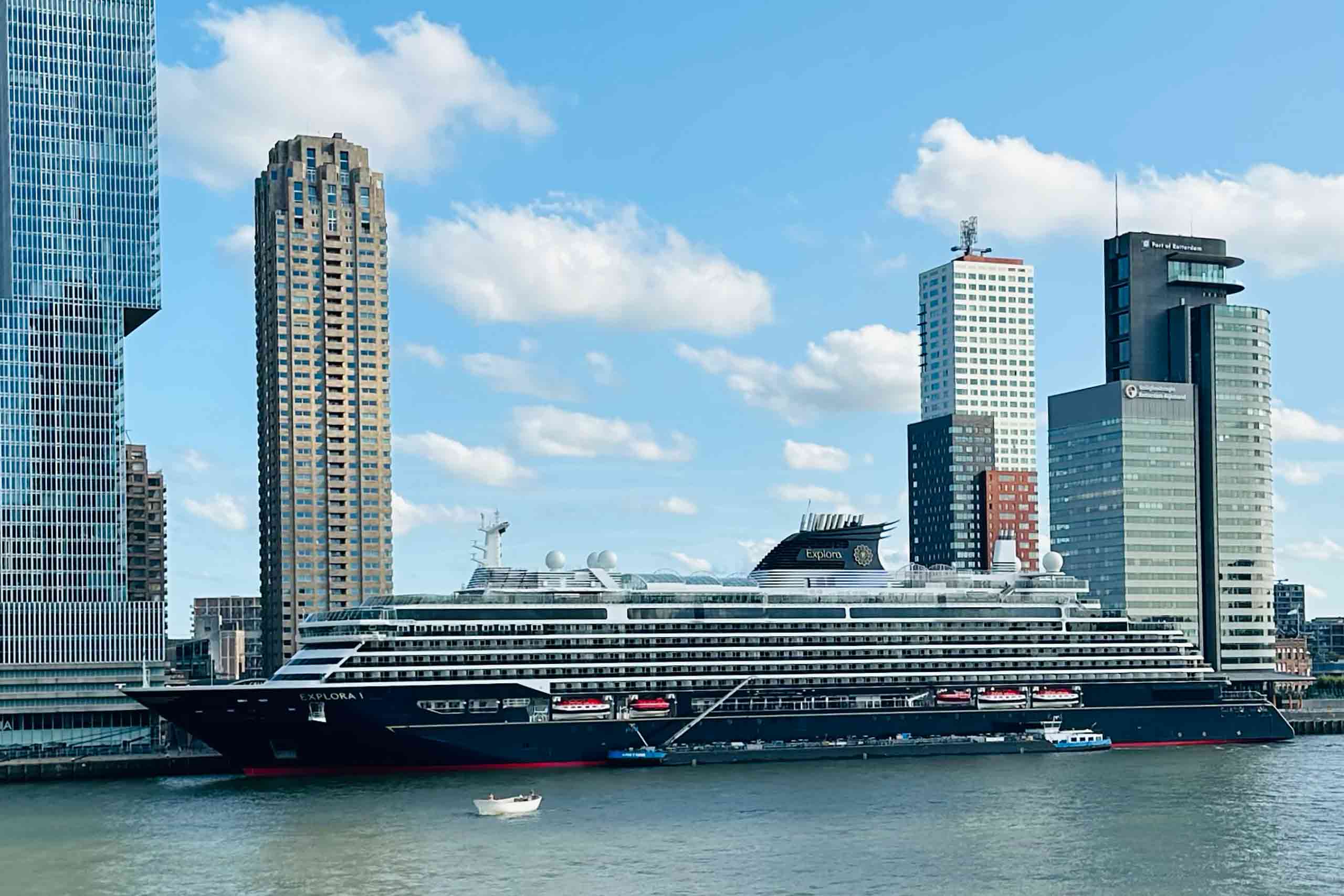 Well, well, well
In line with the findings of our own research, the wellness sector continues to thrive, with 94% of travellers incorporating self-care into their itineraries. Earlier this year, we reported on this trend as part of OutThere travellers' desire for self-indulgence.
Correspondingly Virtuoso® has also seen a dramatic rise in solo wellness, with 59% of travellers embarking on wellness getaways on their own, which we think is a sterling idea. We are excited to visit the Ranch Malibu next year, now with more locations and pop-ups across the world, in addition to the Californian original.
Iceland has emerged as a new wellness destination – our hot tip is to check out (or into) the Reykjavik EDITION as well as our recently reviewed The Retreat at Blue Lagoon who have now launched an even more private concept, Highland Base – Kerlingarfjöll in the central highlands, three hours from the city.
Thailand has also re-established itself for well-being, in a more pronounced way, following the pandemic. New here, are the Anantara Koh Yao Yai Resorts & Villas and also RAKxa, both part of the Minor Hotels family.
Emerging wellness experiences include creative and performance art – like that at the Miraval Arizona Resort and Spa in the Santa Catalina Mountains and the Lake Austin Spa Resort. Sleep programmes are also on the up, like the sleep therapy immersion at Bahia del Duque in Tenerife, Spain and Six Senses Zil Pasyon in the Seychelles.
Also rising in popularity are African safaris with a strong wellness component, as reported by tour operators that specialize on the continent like African Travel Inc. Tinswalo Safari Lodge and its infamous Bushwillow Spa in South Africa is a fine example.
Regenerative meets transformative
The Virtuoso® Impact Report, Sustainable Travel, 2023, highlighted that 88% of travellers today want to see their tourism dollars go toward protecting the planet. Furthermore, 64% of travellers are committed to sustainability in culture, like supporting Indigenous communities and aiding in the cultural restoration of sites. Another 64% are interested in the economic potential of activities like supporting local and independent businesses and youth programs.
We were delighted to hear about Entrée Destinations and its unique adventures in Canada and Alaska, rooted in storytelling and inclusive of the Indigenous Canadian and American experience. Tourism Australia too are investing in storytelling that empowers native communities. We discovered many of those in South Australia very recently, as part of our Sublime South Australia Issue.
It's encouraging to see and hear that the travel industry is riding the crest of a wave of innovation and evolution, largely driven by growth and an insatiable demand for personalised, luxury experiences. There is a profound shift in how travellers are engaging with the industry, seeking more enriching experiences that go beyond what was on offer before the pandemic and ones that are increasingly conscious of the environment, people and culture, allowing them to travel with purpose.
What has become more defined following the pandemic, is the importance travellers place on genuine, personalised service and their willingness to invest in collaborating with travel advisors to arrange VIP treatment and access, to have reassurance, accountability and save time, to ultimately have the experience they desire (and more), individual to their specific needs.
The Experientialist® stayed at MGM Resorts' luxury Las Vegas properties, Vdara and Aria during Virtuoso® Travel Week.
Photography by David Edwards